Here Is Why You Should Incorporate Lactic Acid Into Your Beauty Routine
Samar Maatouk
10-December-2021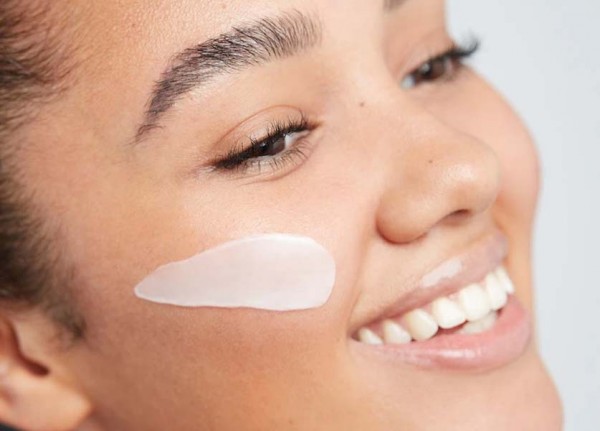 If you've been keeping up lately with the biggest beauty trends and news, you might have heard of lactic acid. Known for its ability to revive and refresh a dull skin, it's gentler than other acids and should feature in your skincare routine, especially if you are dealing with acne, spots and hyperpigmentation.
What is this beauty ingredient? How it is good for your skin? What are the best beauty products with lactic acid? Learn all about it here.
What is lactic acid?
Naturally present in the skin, lactic acid promises dramatic and positive changes to your complexion helping in brightening and smoothing skin, but correspondingly improving the look of fine lines and wrinkles. It is a gentle and effective exfoliator that falls into the AHA - or alpha hydroxy acid - family of acids used in skin care products and professional treatments. Other examples of AHAs include glycolic acid and citric acid.
Skin benefits
Exfoliation: lactic acid acts as an active ingredient in night peels and exfoliators for sensitive skin, making your skin look brighter and smoother. However, due to its peeling effect, your skin can be more vulnerable to the sun, so it is important to not skip applying sunscreen every morning.

Bacteria-fighting: lactic acid lowers the skin's pH and thus helps eliminating bad bacteria, calming redness, soothing the epidermis and strengthening the skin barrier.

Reduced wrinkles: Incorporated in anti-aging face care, lactic acid helps fight against signs of skin aging such as the appearance of wrinkles, fine lines and age spots. It also stimulates the synthesis of collagen which helps to maintain the skin's elasticity.

Acne-fighting: lactic acid plays a role in controlling acne and pimples' appearance while gently hydrating the skin.
Dermalogica Skin Resurfacing Cleanser
Achieve smooth, ultra-clean skin with this highly-active, two-in-one cleanser and exfoliant. Lactic Acid concentrate helps retexturize skin showing signs of aging by removing dulling surface debris and helping to accelerate skin cell turnover. Antioxidants condition skin while Rose Flower Oil refreshes the senses.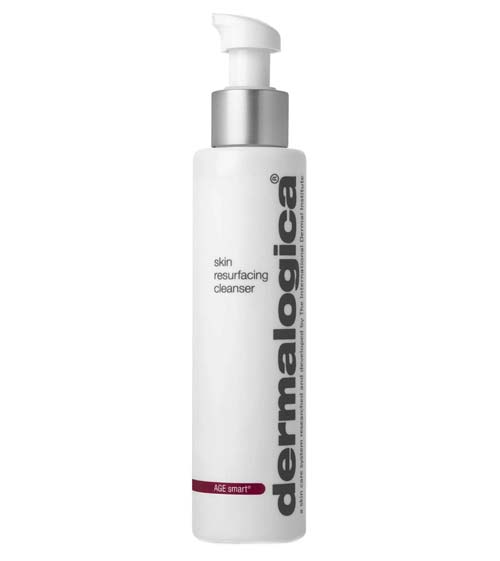 The Inkey List Lactic Acid
With moisturizing properties, and added Hyaluronic Acid, this gentle exfoliator removes dead cells from the skin's surface, helping it appear brighter and reducing the appearance of fine lines. It is designed to give a more even skin tone, while providing additional hydration.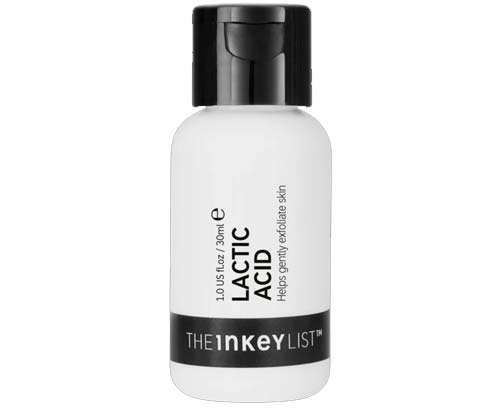 Ren Ready Steady Glow Daily AHA Tonic
Get a beautifully balanced radiance with this gentle yet powerful formula with lactic acid and willow bark extract. Ready Steady Glow Daily AHA Tonic promises a bright, even glow by gently exfoliating, unclogging pores and promoting cell renewal. Your skin surface will be smoother, exfoliated and brighter.

Elemis Peptide4 Overnight Radiance Peel
Formulated with a blend of skin-smoothing acids with AHAs and nourishing botanical oils, this milky, multi-tasking daily peel gently exfoliates and revitalizes the skin for a brighter, flawless-looking complexion. Wake up with a skin looking and feeling silky smooth!