The Most Enchanting Jewelry Gifts To Give This Holiday Season
Christina Jaber
13-December-2021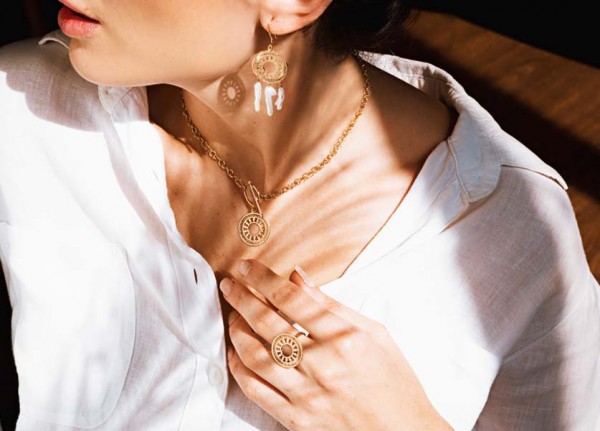 Photo by Saeed Anahid on Unsplash
You might be looking for a reason the whole year to gift yourself (and your loved ones) some beautiful jewelry pieces, but these gems give a whole other feeling when they're gifted on the holidays.
If you are searching for some special gifts to your girlfriends (because I am), your mother, your sisters and favorite cousins, jewelry might be the perfect match to your needs, whether your girl is romantic, bold, modern or anything in between.
We made things easier for you and selected some of the most beautiful jewelry out there from international and Arab brands, tucked into one jewelry gift guide.
For Your Romantic Friend
Hob/Love Yellow Gold Bangle – Bil Arabi
This 18K gold bangle will make your romantic friend the happiest.

For The Feminine Woman
Move Uno 18-karat rose gold diamond bracelet – Messika
It's a handcrafted bracelet from 18-karat rose gold that's set with 0.82-carats of sparkling diamonds for the woman who loves classiness.


For Your Edgy and Bold Sister
Serpenti Seduttori Ring – Bvlgari
If she loves being the centre of attention, then those red eyes in the ring are definitely hers.

For Your Vintage-lover Friend
Abdel Mottaleb Earrings – Azza Fahmy
If she's a lover of authentic, historic and very vintage-y vibes, then these earrings are the perfect gift for her.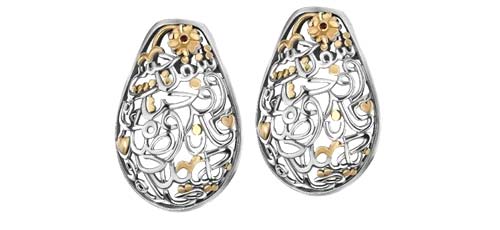 For The Positive Soul
Love, Hope, Grow Barrel Necklace in 14kt Rose Gold – Damas
This gorgeous necklace is a luxury addition to the elegant jewelry collection of your very positive friend, giving her only good vibes and wishes.