Emilie Wahab Harb Managing Director of L'Oréal Liban
A Leader By Excellence
Romy Abdallah
29-March-2022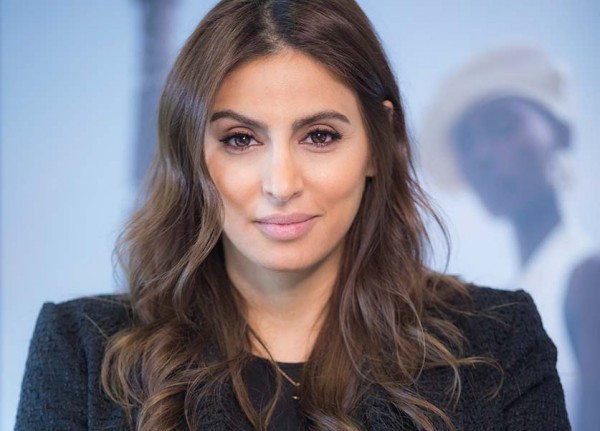 Emilie Wahab Harb, Managing Director of L'Oréal Liban, tells us about a journey of dedication, determination and ambition that led her to her current role. Today, based on her common values ​​with L'Oréal, she addresses every woman, motivating and encouraging her to never give up by telling her: Your fate is in your hands.
Congratulations on your position as head of L'Oréal Liban. How did you get to where you are now?
My personal life has played an important role in my journey. I have always been very influenced by my father who raised me to become an independent woman. He helped me build my self-confidence, he was always there to boost my self-esteem and he taught me to be autonomous. In a nutshell he trained me to trust myself, to have power over my life and to lead it. Education is one of the most important means in the empowerment process, he was my source of inspiration, so I studied industrial engineering at LAU Byblos. During my career, I managed the factories of two companies, one of which was multinational, long before I joined L'Oréal. These were two large industrial establishments with over 100 employees each, the majority of whom were men. I was only 27 years old at the time.
What other elements have contributed to your success?
I find that audacity, firmness, courage, and integrity have shaped my personality. My dad allowed me to make mistakes, get over them, and try again. This made me open to change and ready to try new experiences with tenacity and resilience. Ten years ago, I joined L'Oréal as Director of Operations before taking charge of the Professional Products and Consumer Products departments successively. Today, I am the Managing Director of L'Oréal Liban since September 2021. I was entrusted by L'Oreal and had no limits and above all, there were no differences between men and women to occupy this position. It was about performance, engagement, loyalty, transparency, ethics, and values ​​we had in common. That's how I got there.
At the head of L'Oréal Liban, how do you intend to promote and empower the women of this subsidiary?
Women are at the center of our business. We make sure to empower them at all levels. At L'Oréal, we have always been committed to promoting professional equality and female leadership, as we are convinced that gender equality improves performance and innovation. Moreover, at L'Oréal Liban, women are far from being a minority and are present in the entire structure. They are numerous, but the most important thing is that they are present throughout the organization chart, at all levels of the hierarchy: 56% of the total workforce of L'Oréal Liban and 66% of Managers are women. I would like to add that for the 5th consecutive year, L'Oréal has been recognized for gender equality by the Bloomberg index 2022 for having successfully created an inclusive and equal work environment.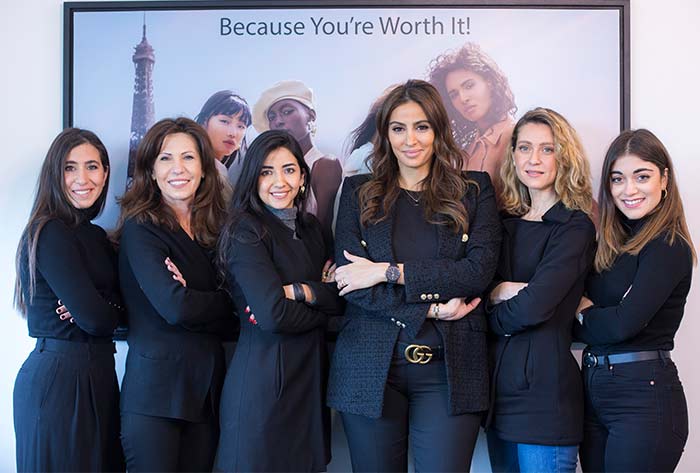 You have certainly faced a multitude of obstacles along the way. Today and during this month which celebrates the woman, what would you say to her following your experience?
Obstacles are made to make us stronger. Personally, they never stopped me. I have always been able to find solutions and I have sometimes changed direction, but never a decision. I like challenges and I like overcoming them. That's life, made of bumpy roads. But it has taken me to wonderful places. In the end, we are our biggest obstacle.
As a woman, how difficult is it to manage such a business in a country like Lebanon facing countless challenges?
The beauty market has undergone drastic changes in recent years: our addressable target and consumer behavior have changed, but Lebanon remains a crucial market. Skin care, make-up and hair care remain anchored in the habits of our Lebanese consumers, even when the situation is difficult, women cannot put aside their desires for beauty and well-being. We know that beauty is more than just looking good.
We are stronger than ever and have confidence that we will continue to accelerate our growth every day and consolidate our leadership, in this constantly changing world exposed to too many crises. We have a clear mission - Beauty for all, a business model that allows us to anticipate, change and adapt. L'Oréal's famous mantra "seize what is starting" is more relevant today than ever. The remarkable and fully committed teams across all functions, along with an innovative organization, both concentrated and decentralized, give us agility and responsiveness.
Your L'Oréal-UNESCO program pays tribute to women in science. Why did you choose the field of science in your collaboration with UNESCO?
L'Oréal was founded by a chemist, 110 years ago. Research is therefore carved in our DNA and innovation is at the heart of our strategy. L'Oréal invests enormously in Research and Innovation, and moreover, 64% of the 4,000 scientists who work in L'Oréal laboratories are women. Strongly believing that the world needs science, and science needs women, L'Oréal created the international program "For Women in Science" in 1998, with the aim of promoting women researchers in science, reward female scientific excellence and help talented scientists get the recognition they deserve. Given the undeniable potential of women scientists in the Arab world, and to highlight the crucial role they play in the region's development, a regional program was set up in Lebanon in 2014, in partnership with the CNRS Lebanon, to cover all the countries of the Levant. Six young scientists are rewarded by the program each year. And in order to give more visibility to young talents and to celebrate their successes, a ceremony took place at Expo Dubai 2020, bringing together 14 researchers from the Gulf countries, Egypt and the Levant, including two Lebanese.
What new projects do you plan to launch in your next campaigns?
"Beauty for a better life" is a project launched in 2014 with S.O.S Children's Village and in 2018 with Kayany Foundation. The program offers free and high-quality training in beauty (makeup, skincare, etc.) to vulnerable women, in order to help them find a job and above all, to reintegrate into society and regain their self-esteem. Since the launch of this program in Lebanon, we have managed to help more than 350 individuals. In order to increase the number of beneficiaries, a third academy will open its doors in April 2022.
Always with the aim of helping students find a job, in a challenging labor market, we are going to launch in May 2022 a new program "L'Oréal for Youth" in collaboration with local universities for young students and graduates under the age of 30. The goal? benefit from the expertise of our talents to guide students and stimulate their employability.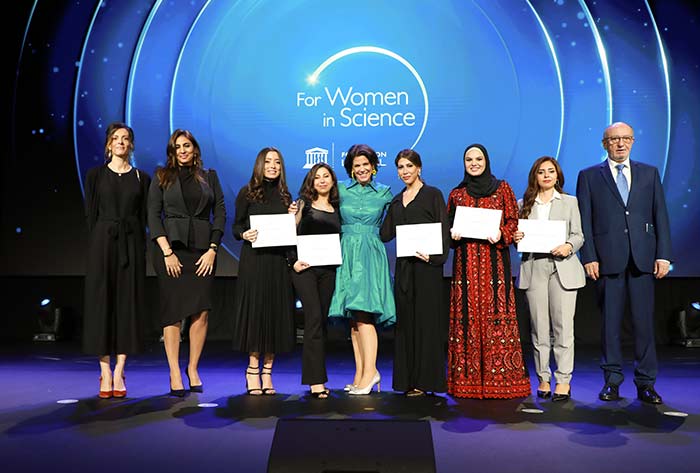 What about your brands? Do your campaigns still have a message to deliver?
L'Oréal Paris has always supported and believed in women. It's more than just a beauty brand. Its legendary slogan, "Because you're worth it" is more than a signature; it is a mission. It is a message, a cause: the emancipation of women so that they recognize their true values.
Hence, the objective of L'Oréal Paris is to allow women to walk freely towards their destiny. It starts with the right to move freely, anywhere at any time. Street harassment robs women of their right to move safely in public spaces. In fact, according to a study conducted by L'Oréal Paris and IPSOS, almost 80% of women have faced sexual harassment in a public space and only 20% got someone's help. Because street harassment goes against everything L'Oréal Paris stands for, the brand launched the Stand Up Against Street Harassment program in partnership with the international NGO Hollaback to train both men and women on how to intervene when they are a victim or witness to harassment in public spaces.. In Lebanon, in partnership with ABAAD NGO, we provided this training to more than 1500 people. We plan to increase the number of beneficiaries, through schools and universities in 2022.
Are you planning to launch new products soon?
Of course. Our brands are constantly reinvented to meet the expectations and preferences of our consumers who are evolving during this time of social ties. Our goal is to offer each and every person around the world the best of beauty in terms of quality, efficacy, safety, sincerity and responsibility to satisfy all beauty needs and desires in their infinite diversity. Each year, we invest nearly one billion euros in research and innovation, which makes L'Oréal the largest investor in skin and hair research in the world with 21 research and innovation centers and 4000 scientists. By being truly innovative and leveraging the best of science and technology, increasingly inspired by nature, we want to create the beauty that moves the world.
To conclude, how, in your opinion, should a woman be beautiful?
For me, in order to be beautiful, the woman must be authentic, true, and sincere. To take care of your beauty is to take power. To all women, go beyond your potential, trust your abilities, step out of your comfort zone and challenge the community, and above all don't stop at the first failure. Self-confidence is the real power. Believing in one's own beauty means not letting anyone make us doubt ourselves, so that we can finally say: "We are worth it, and we have never doubted it for a moment".