POMELLATO GLAMOUROUS TOUCH WITH SABBIA DIAMONDS
Rita Khoueiry
27-April-2022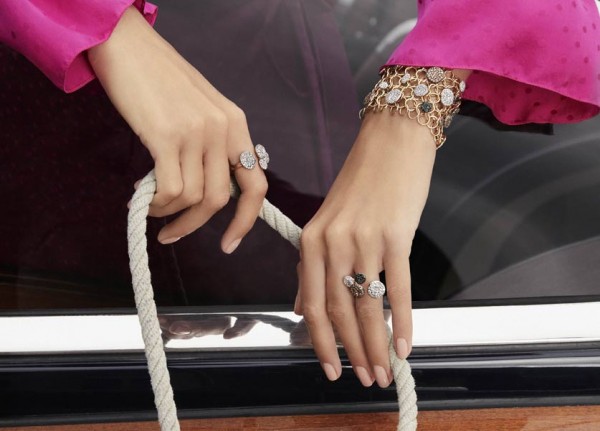 Showcasing Pomellato's bold signature style, Sabbia represents the brand's unique approach to diamonds with new rings and necklaces that are precious yet informal.
The new edition of Sabbia collection reflects the unconventional style of the Italian fashion fine jeweler. Designed with a special blend of traditional and on-trend details, Sabbia jewels are the perfect choice for a chic and glamourous look.
With Sabbia collection, the brand aims to celebrate the outstanding beauty of Nature, with pieces created to your everyday look. With a unique Milanese elegance, angles are distinguished with soft corners and the rigid symmetry associated with diamond-settings is avoided in favor of organic patterns as random as the shifting shapes of sand.
Milanese fashion fine jeweler designed five new pieces to the Sabbia collection that are shining with energy of the most amazing trends. Evolving from a simple fashion statement to occupying an important place in the world of luxury jewelry, between-the-finger rings are one of the must-have styles that you need to add to your jewelry collection. Pomellato designed two new between-the-finger rings with mobile settings, which is the brand's first double. The new mentioned pieces are encrusted with diamonds that shine elegantly with every move, giving the Sabbia collection a special ambiance. The Milanese brand followed the historical 'en tremblant' technique, which has been developed in the 18th century, to bring a fresh appeal to the Sabbia rings. Creating an irregular pave, these rings look like flowers opening their buds between your fingers.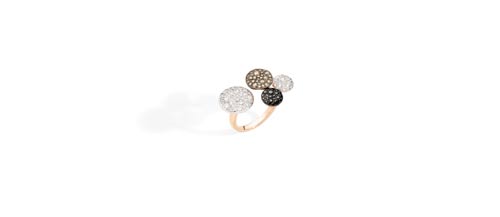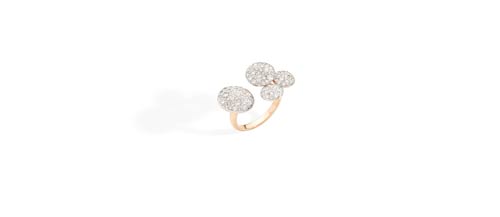 Along with the two diamond-studded rings, Pomellato designed three multi-way necklaces reflecting the brand's craftsmanship. Although they're light weighted, Sabbia new necklaces represent the coming-together of a rigorous design approach. Always exploring the potential of the chain, the Necklace is made up of four links of different sizes that are carefully composed to create a harmonious sequence. The trio is completed with a smaller lariat and necklace, each shining with diamond-set discs and rectangles.