Monaco in Action with Chanel Cruise 2022
Sequins, Flowers, and Racing Suits
Sabrina Pons – Madame Figaro
9-May-2022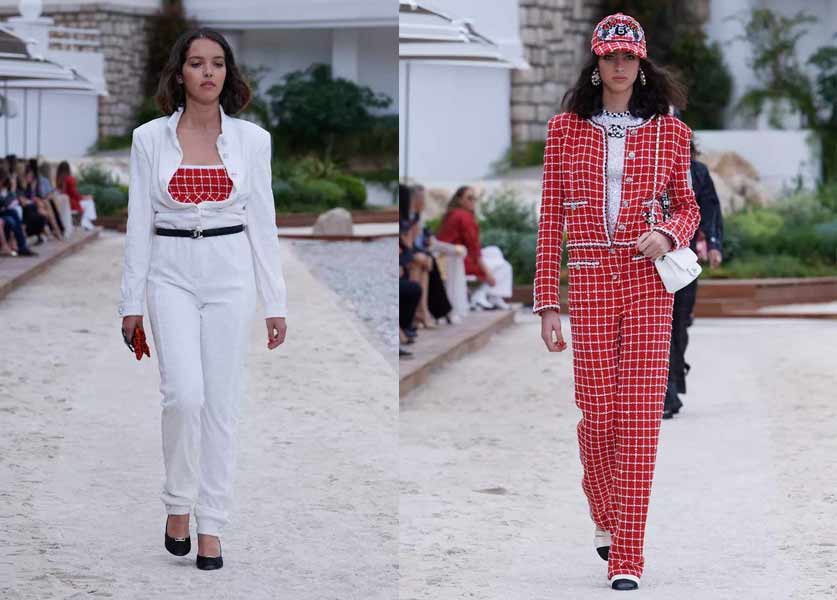 In a Riviera setting, French luxury fashion house Chanel unveiled its Cruise 2022 collection on May 5th, giving a unique experience for exceptional guests like Princess of Hanover, Vanessa Paradis, Kristen Stewart, Sofia Coppola, and many others. The show combined a gang of girls, Formula 1 spirit, glitter, and needless to say, the legacy of Coco Chanel and Karl Lagerfeld.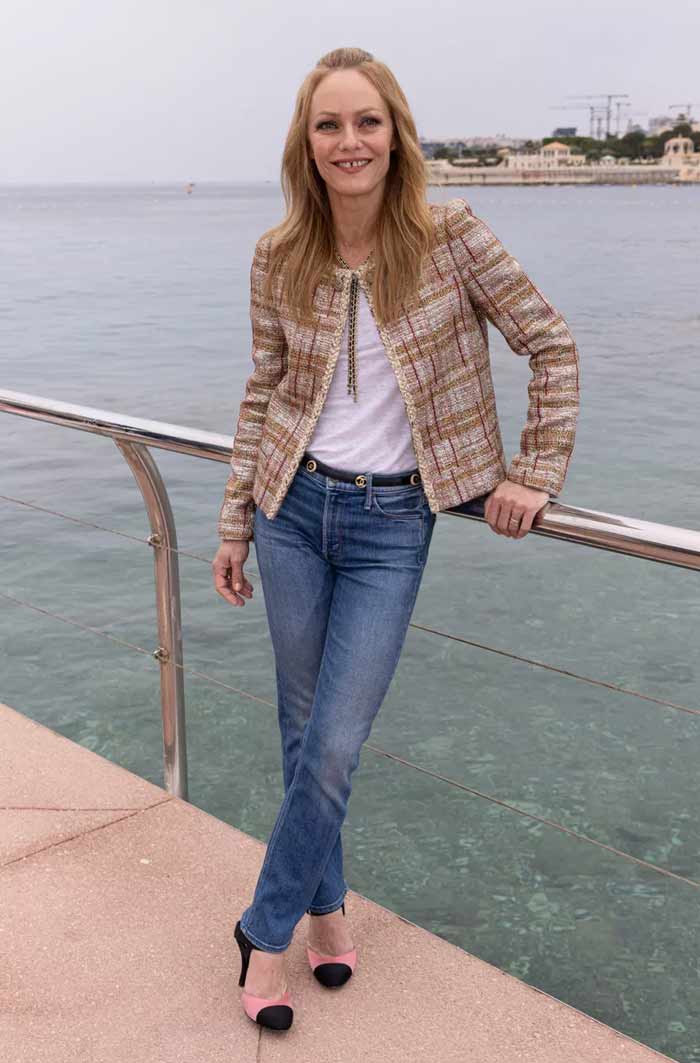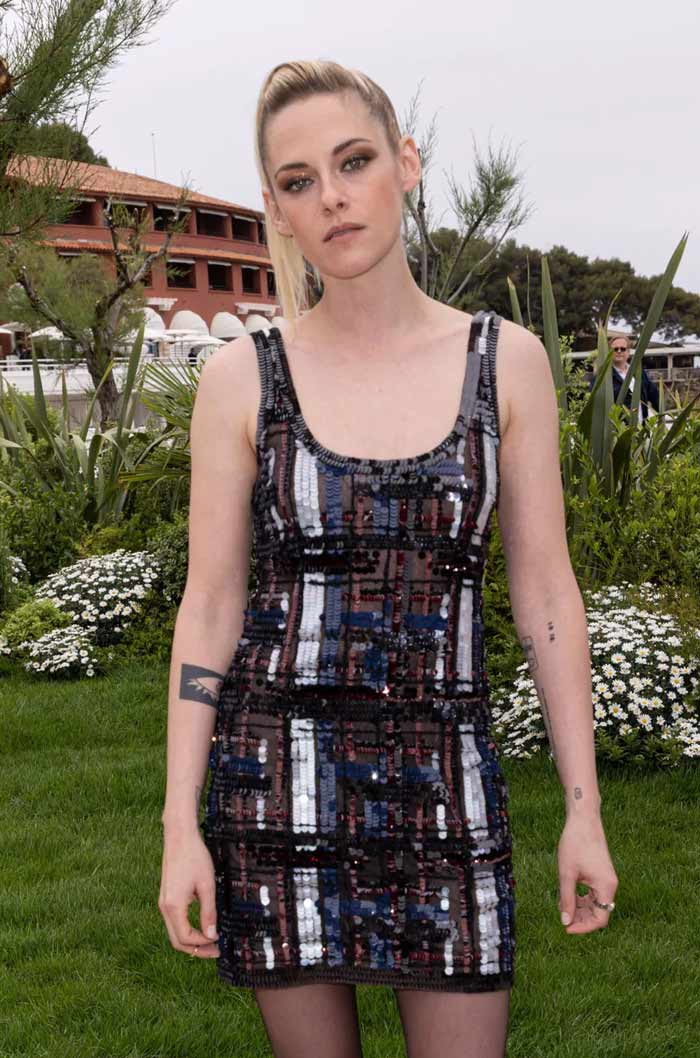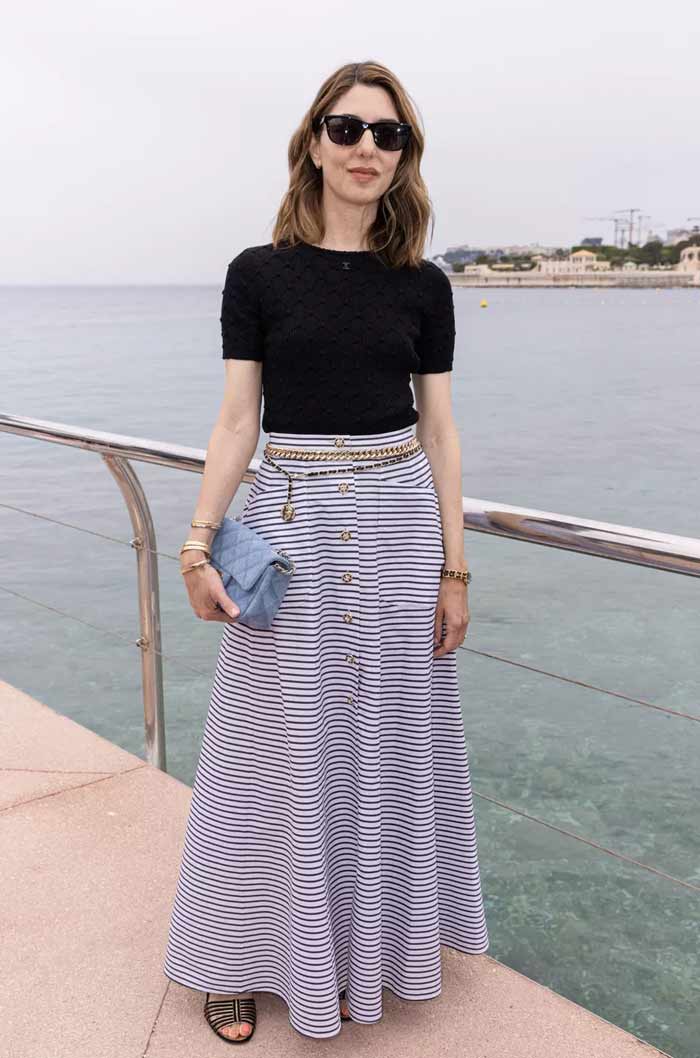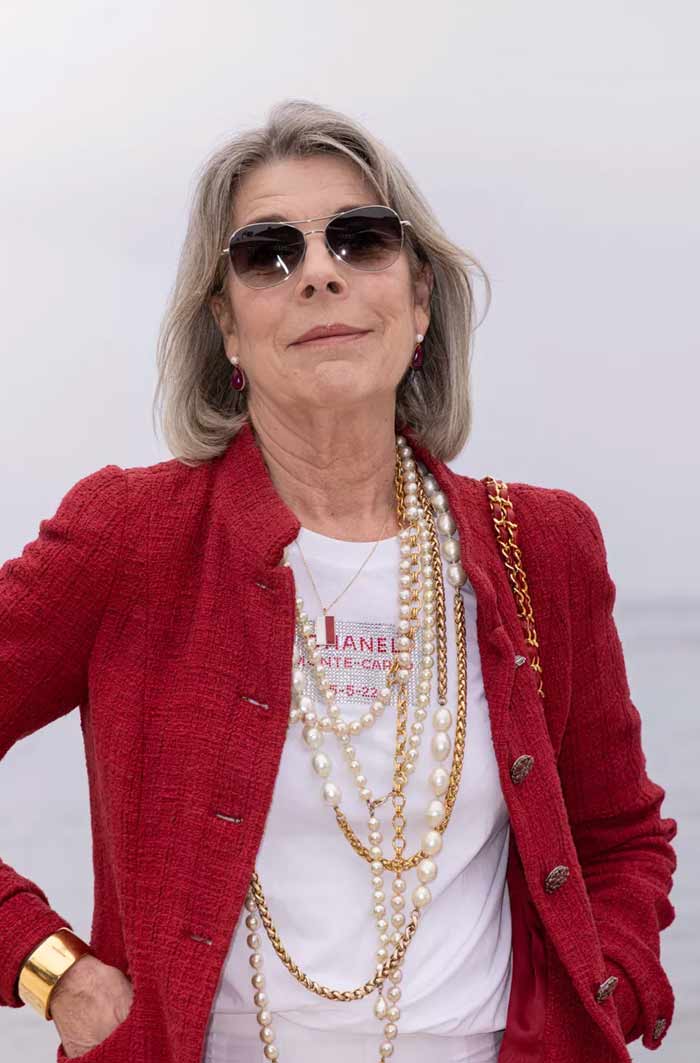 Known for its creativity, Chanel decided to move its runway to the Beach Hotel in Monaco. Giving rise each in May to micro Fashion Week, Cruises collections were originally intended for wealthy Anglo-Saxons who choose to spend winter season in the sun. With the Cruise 2022 collection, we can say that we're ready for summer and its sunny weather. It is worth mentioning that the Cruise collection has the longest life-span in boutiques – you can find them from November to June.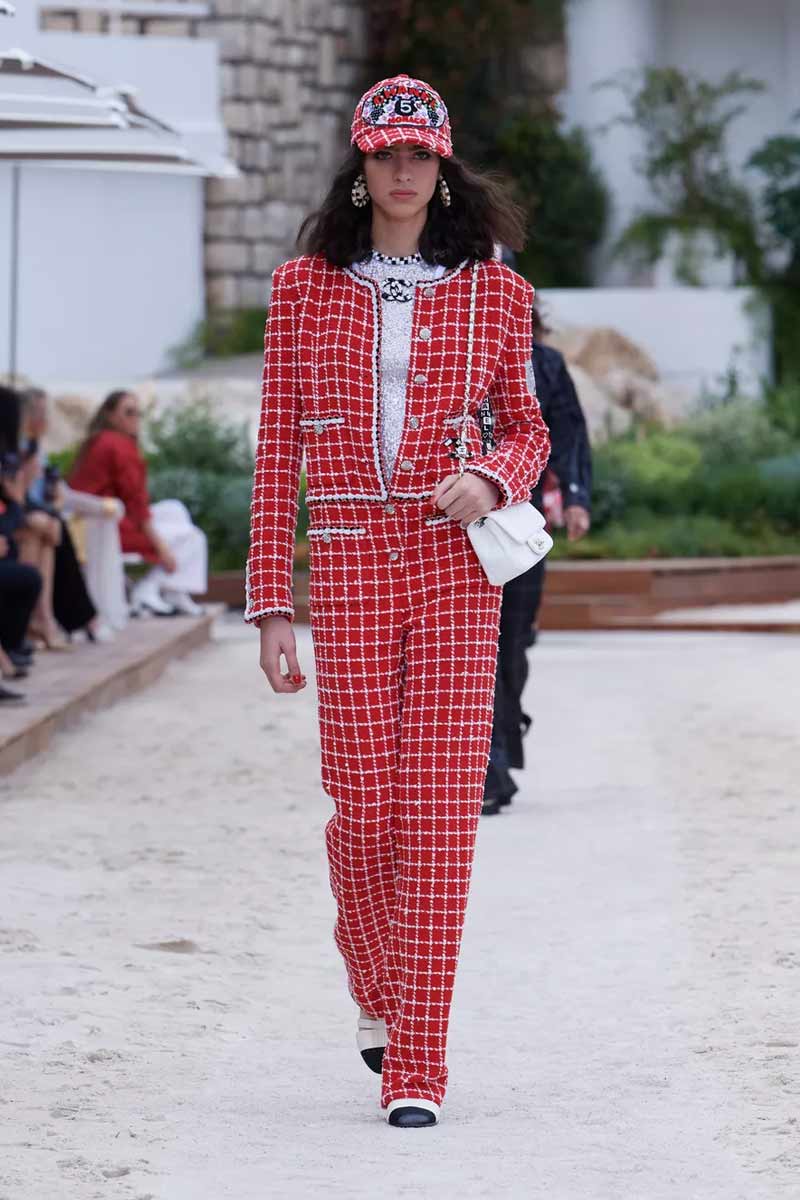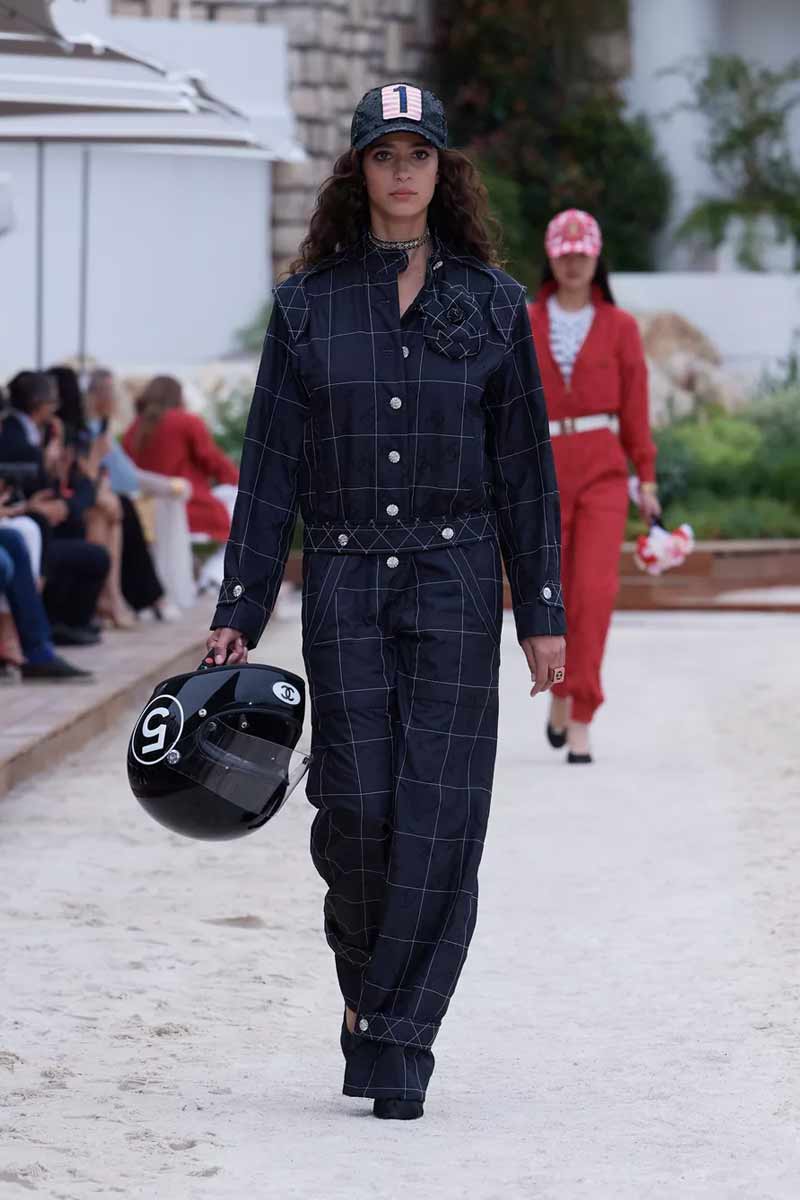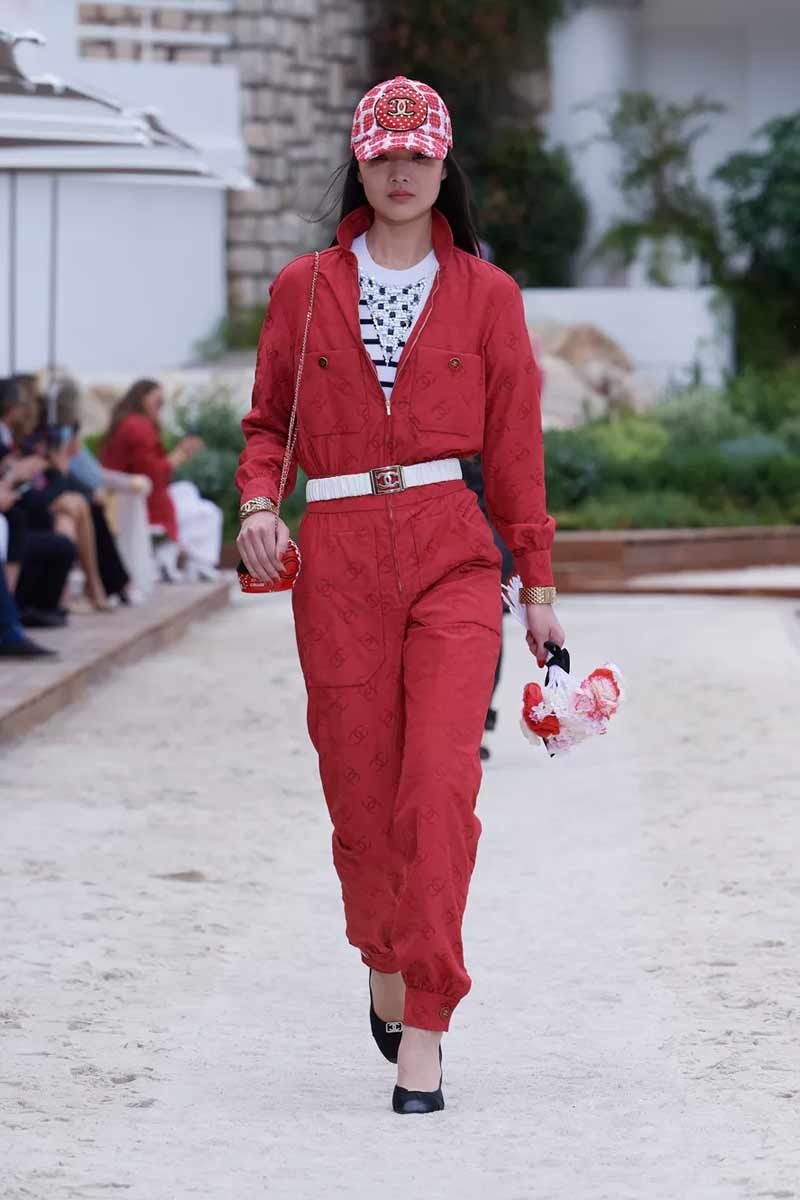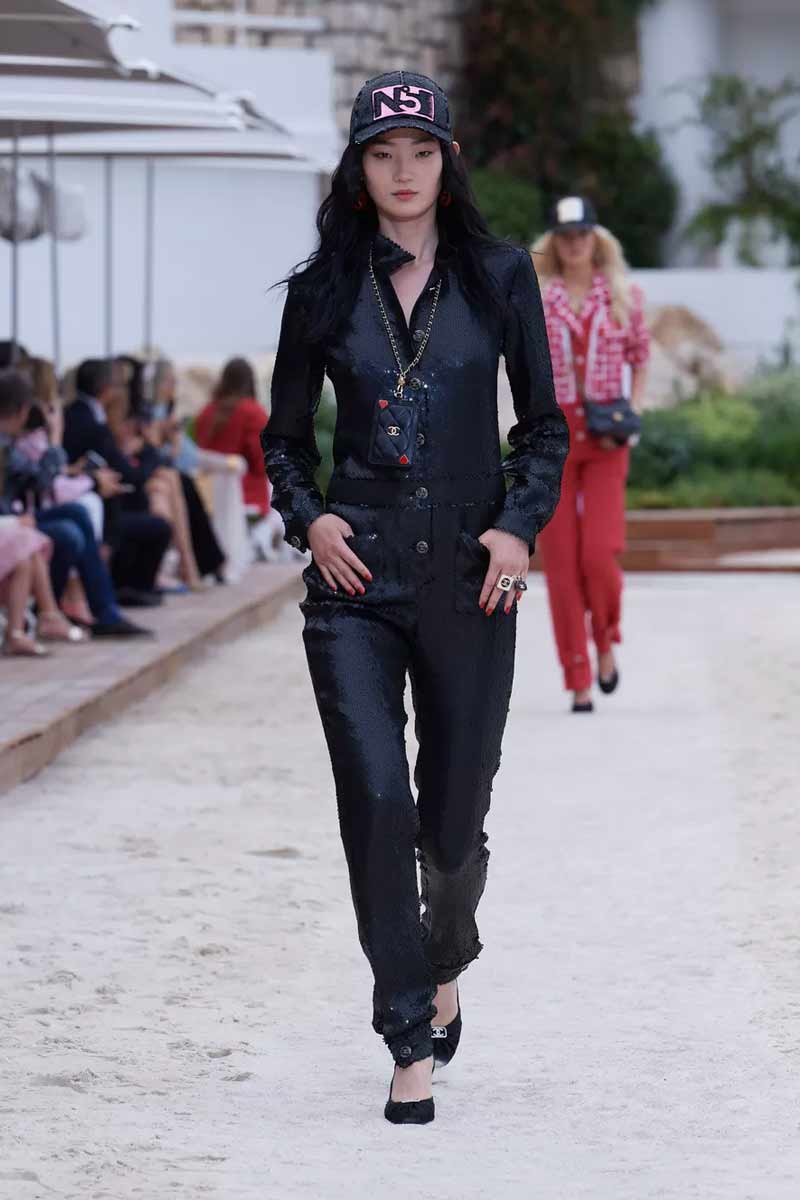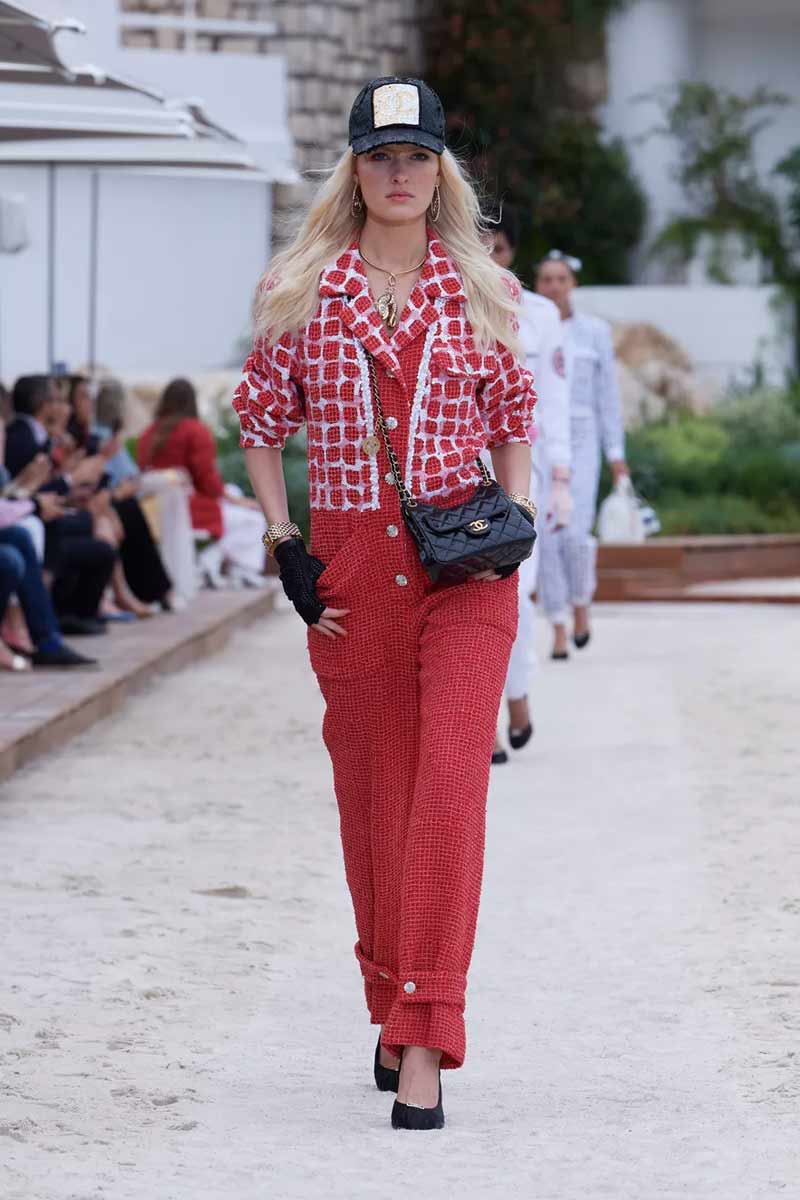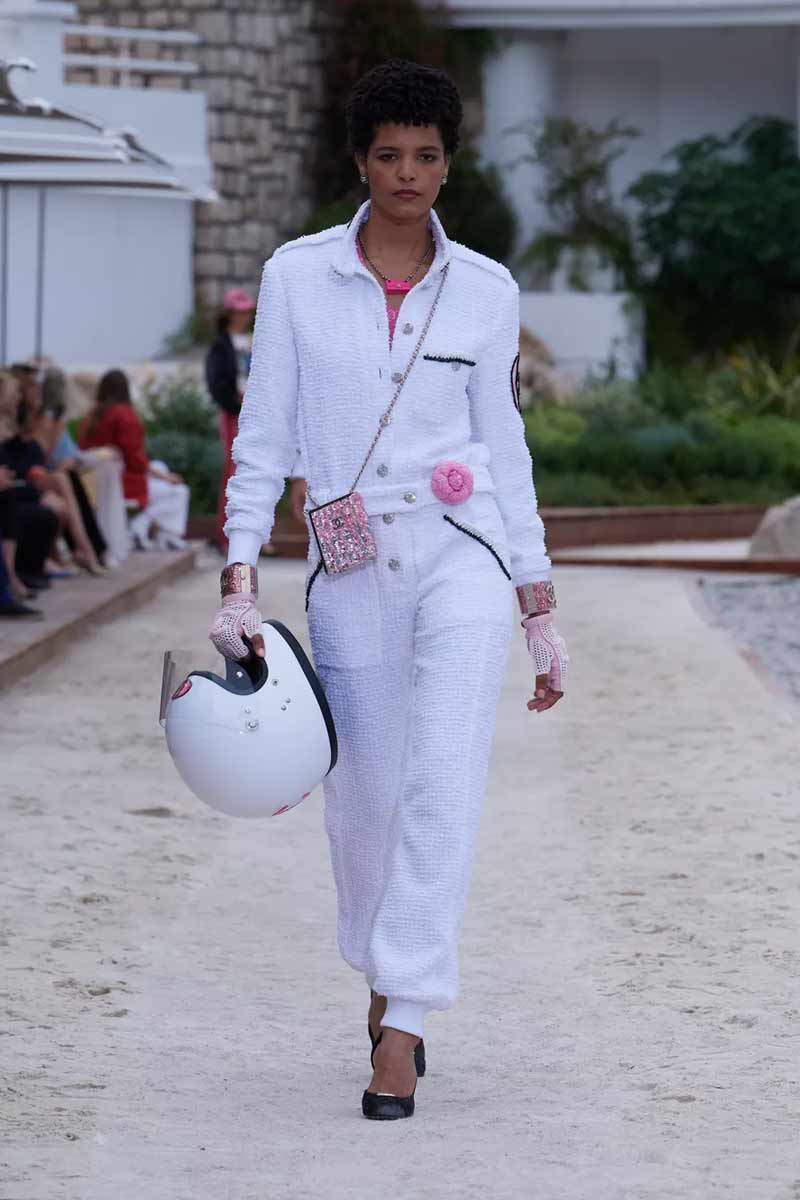 With the choice of unveiling the Cruise 2022 collection in Monaco, it is clear that the fashion house has extended its link with the principality. A relationship born in 1929, when Gabrielle Chanel built her villa Pausa on the height of Roquebrune-Cap-Martin, a few miles from Monaco. The affair was extended by Karl Lagerfeld in the late 1980s, when he adopted La Vigie as his summer residence until the early 2000s. Artistic Director of Chanel Virginie Viard declared that, for her, Monaco is above all a story of affection, saying that "it is Karl, Caroline, Charlotte …" In fact, Karl Lagerfeld dreamt of a show in Monaco, more precisely at the Beach Hotel.
Sporty spirit, flowers, and glitter
Transforming the alley along the sea facing the hotel into a runway, sand was lined with sand on one side, along with large umbrellas and deckchairs on the side, on which guests were sitting. The overall ambiance was perfect, but what was missing was the sun. In this breathtaking Riviera setting, models looks evoked the portrait of young, elegant local women who like to party, swim, go to the Formula 1, and play tennis too. French house decided to create its Cruise collection based on tweed, denim, leather, checkerboard and glittering racing suits. Models were wearing large eighties jackets over long straight pants, asymmetrical dresses, high thin heels, sparkling accessories, and shorts combined with black tights. This collection forms a nod to the principality's wardrobe!