Karen Wazen Back to Milan for Fashion Week
Rita Khoueiry
22-September-2022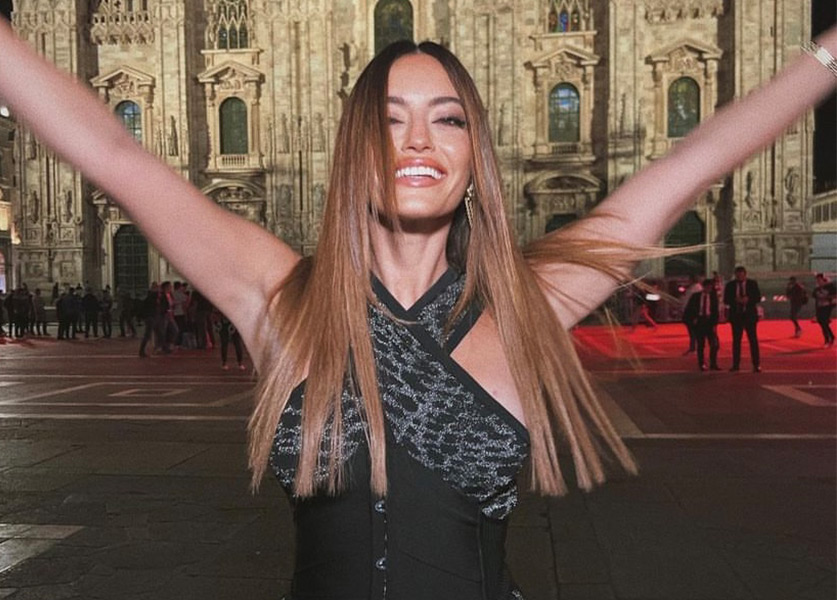 Taking place twice a year, Milan Fashion Week has launched its spring/summer edition, paving the way for 67 fashion houses to unveil their latest collections. As we all know, fashion weeks are also an opportunity for fashionistas and celebrities to pose for the cameras and share with their followers this unique experience.
Many international stars have been spotted during the first day of fashion shows in Milan, and among the looks that have stolen our hearts was the one worn by Lebanese fashion entrepreneur Karen Wazen. Known for her distinguished style, the mom of three excels in choosing her outfits wisely, while combining touches of elegance and modernity.
To attend the runway of Italian fashion house Fendi in Milan, Karen Wazen opted for an amazing outfit signed the maison. She was seen wearing a midi skirt designed from camel leather and some fabric detailing. She styled this elegant piece with a bright blue shirt that has been designed in an asymmetrical cut. Golden detailing have been added to the stylish shirt, along with a mini bag.
The influencer has also been seen in a Fendi look during a very special showcase that celebrated the 25 years of the iconic Baguette bag in New York.
Karen Wazen was spotted in the first row of Roberto Cavalli fashion show in Milan. She was wearing an iconic piece from the maison: a floor-lengh dress designed with the leopard print and a flattering split on the side. A black corset has made all the difference to the look.