Wear your Tank Top as a White Shirt
Julie Gillet - Madame Figaro
23-September-2022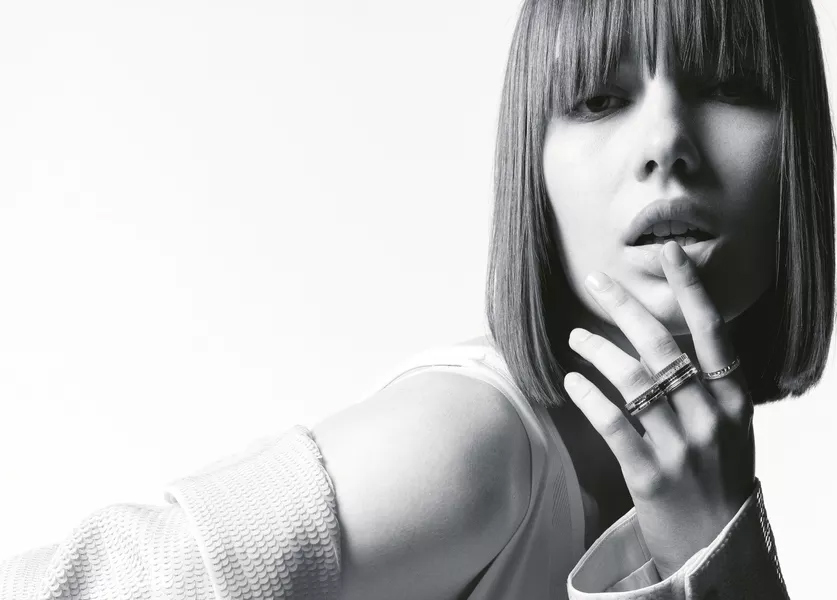 Omnipresent on the catwalks, the tank top is now the new white shirt. Classic, dress-like, or crop-top, this piece can be slipped easily under a blazer or a dress, paired with a mini skirt, and reflect the masculine-feminine.
Here are some styles from which you can get inspired.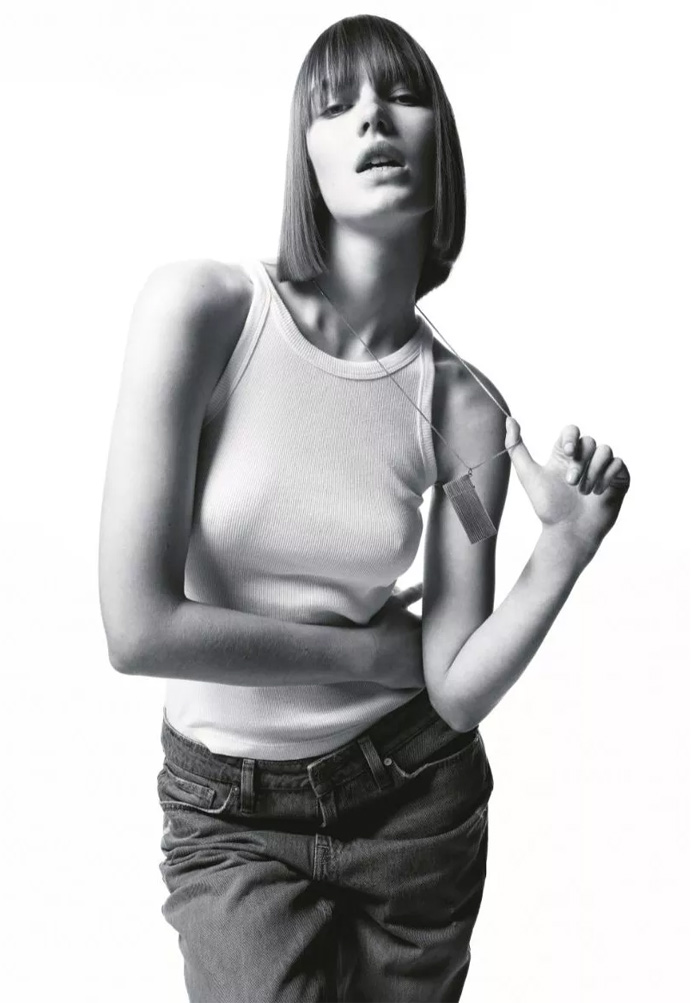 Anna: Cotton tank top - Levi's, denim jeans - Guess. Necklace - Studio Deve. Hair Cyril Lanoir. Makeup Tiina Roivainen.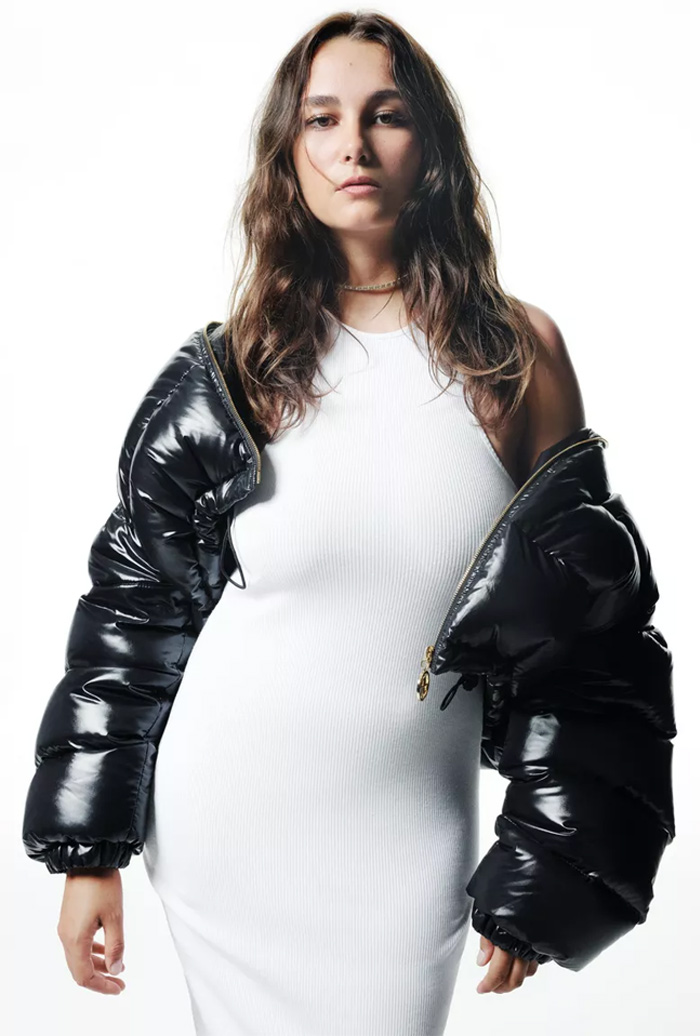 Marion: Nylon down jacket - Patou, cotton tank dress - Mango. Makeup Torque Ashaha.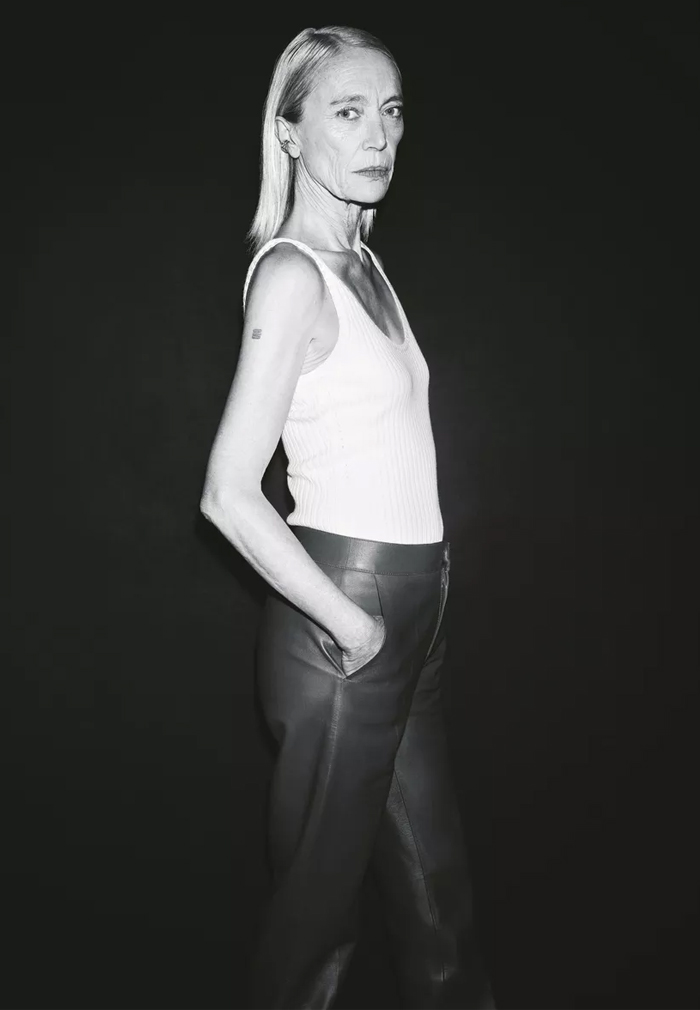 Mino: Merino and cashmere tank top, leather pants - Chloé. Earring - Chanel Joaillerie, photos by Eric Nehr.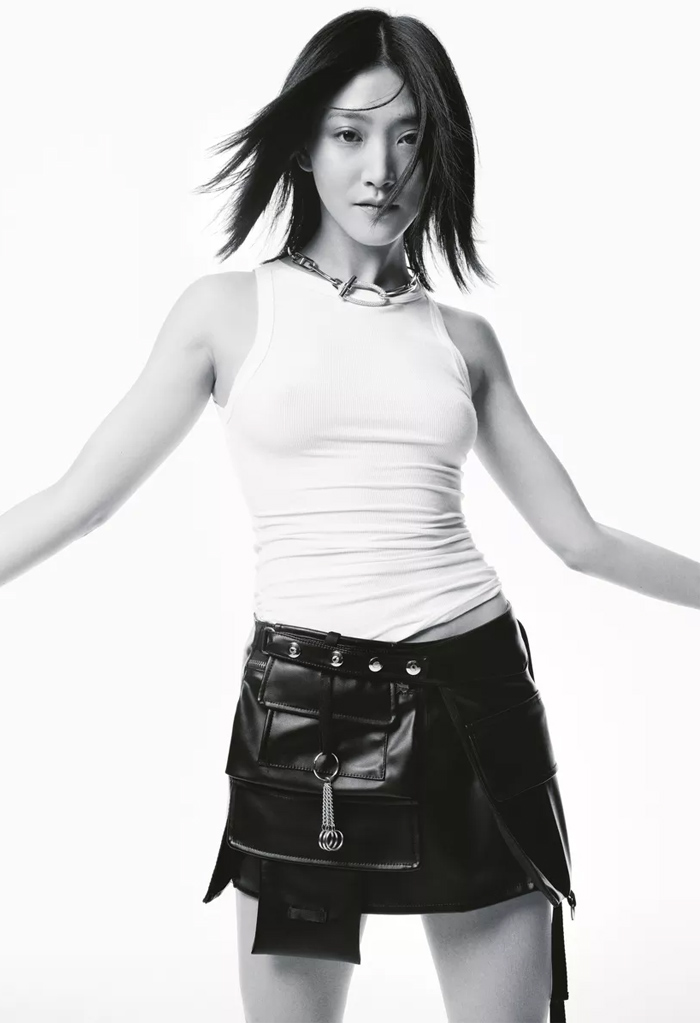 Tavi: Marcel in cotton - Intimissimi, leather skirt - Coperni. Hermès necklace.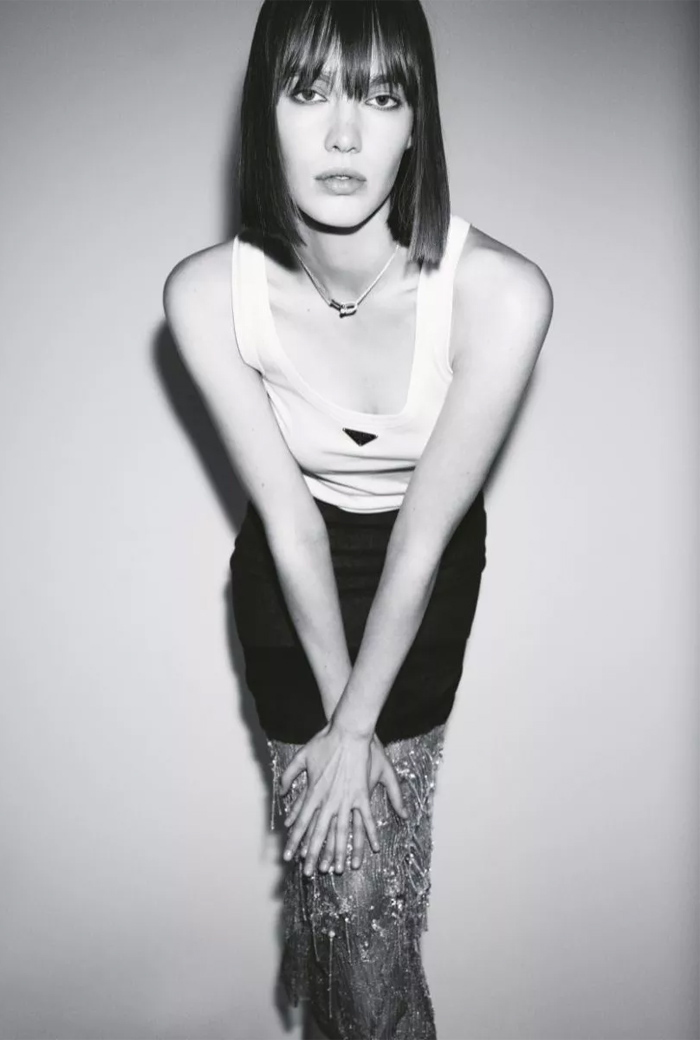 Anna: Marcel in cotton, skirt in wool, satin and mesh embroidered with beads - Prada. Necklace- Tiffany & Co.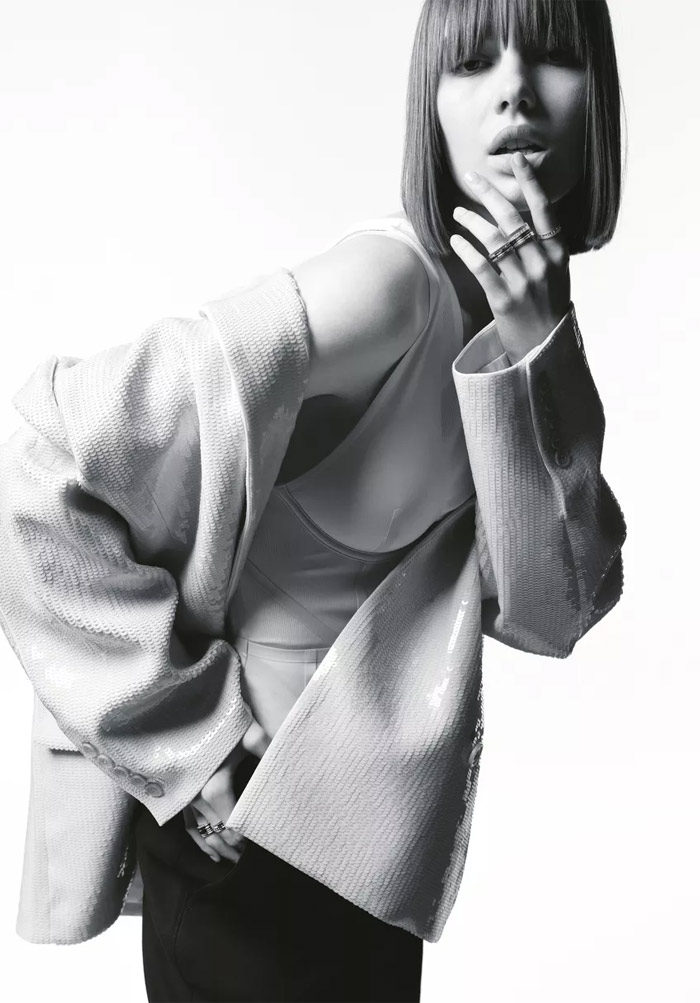 Anna: Sequined jacket, lingerie bodysuit and cotton tank top - H & M Studio, wool pants - Lemaire. Boucheron rings.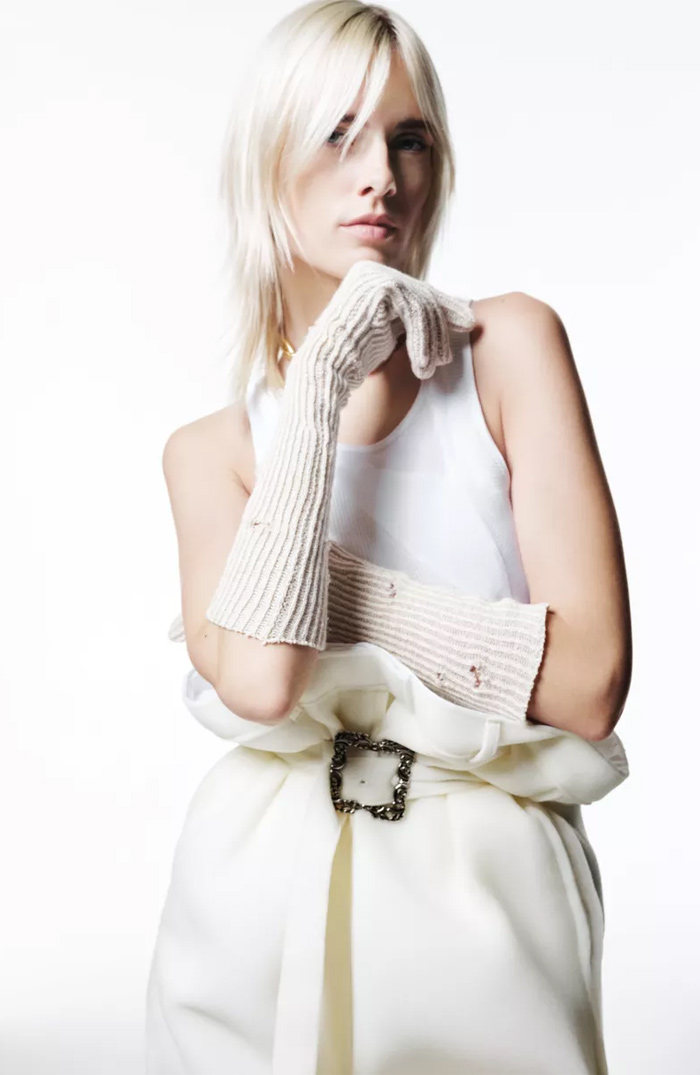 Marie: Cotton tank top, foam skirt, belt and gloves - Acne Studios. Torque Annelise Michelson.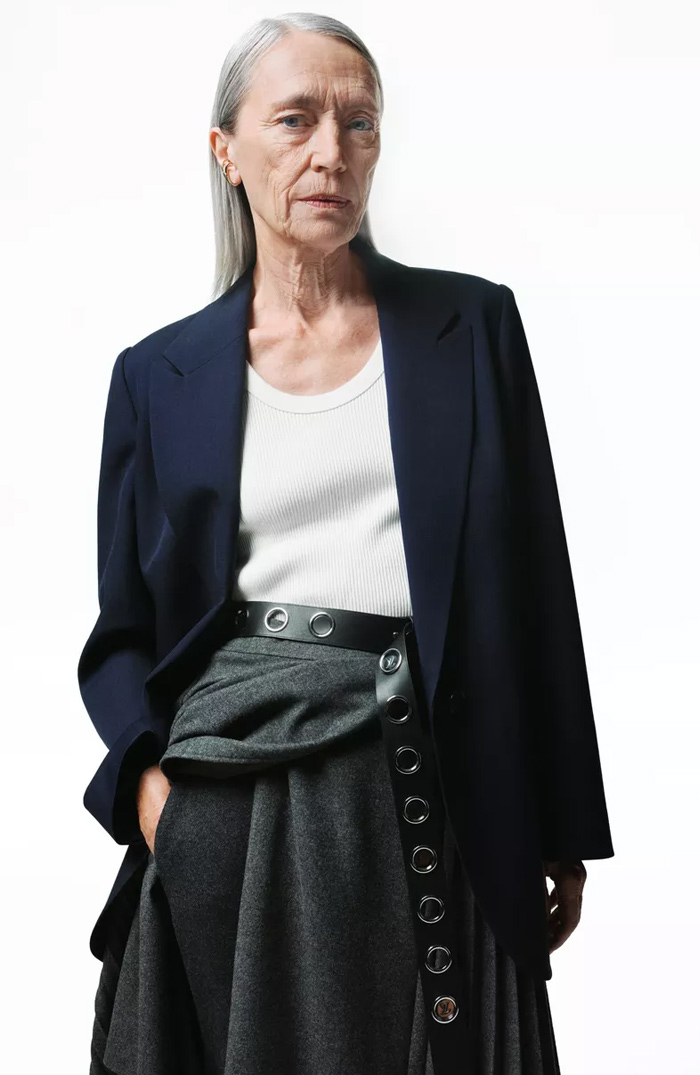 Mino: Jacket, skirt and pants in wool - Comptoir des Cotonniers, Marcel in cotton - Uniqlo. Earring and belt - Louis Vuitton.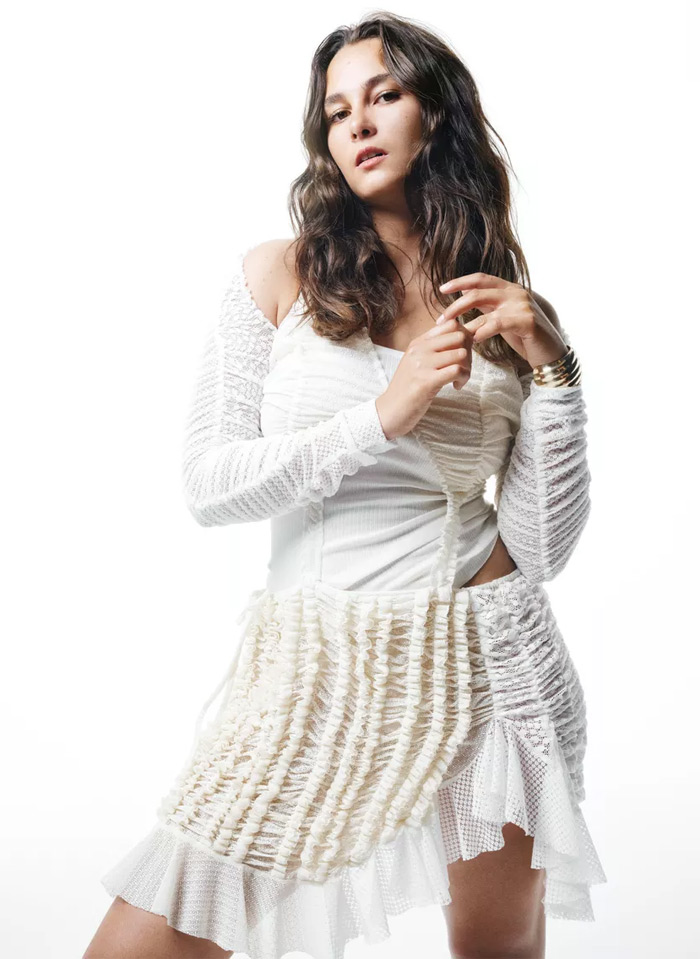 Marion: chiffon and lace dress - Ester Manas, cotton tank top - Vanessa Bruno. Cuff David Yurman.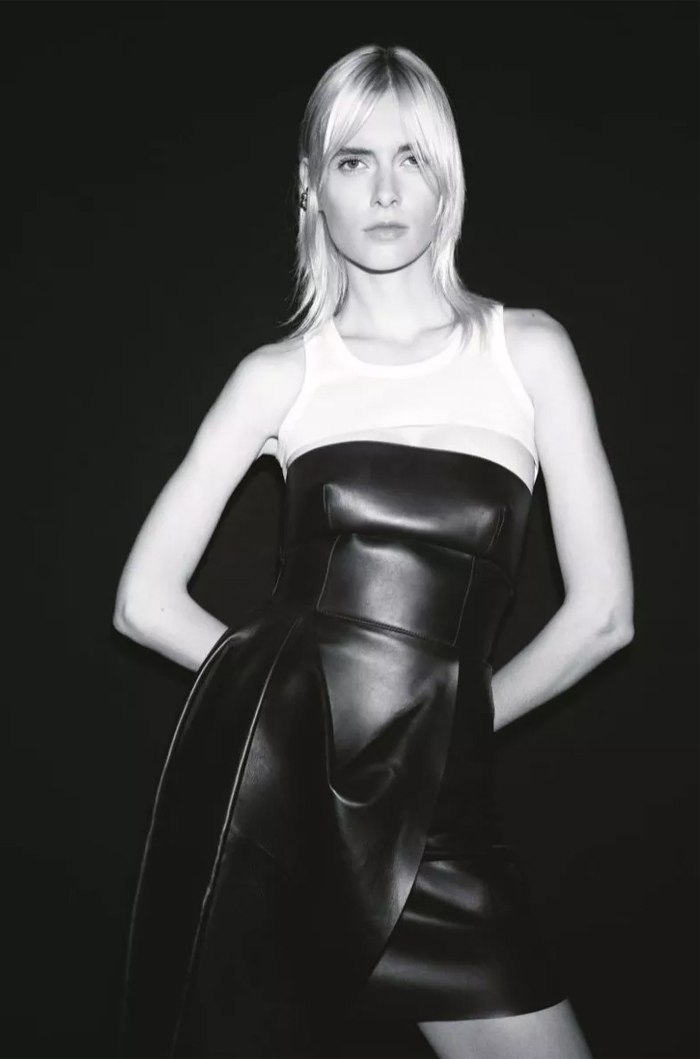 Marie: Cotton tank top - Petit Bateau, strapless leather dress - Alexander McQueen. Cartier earrings.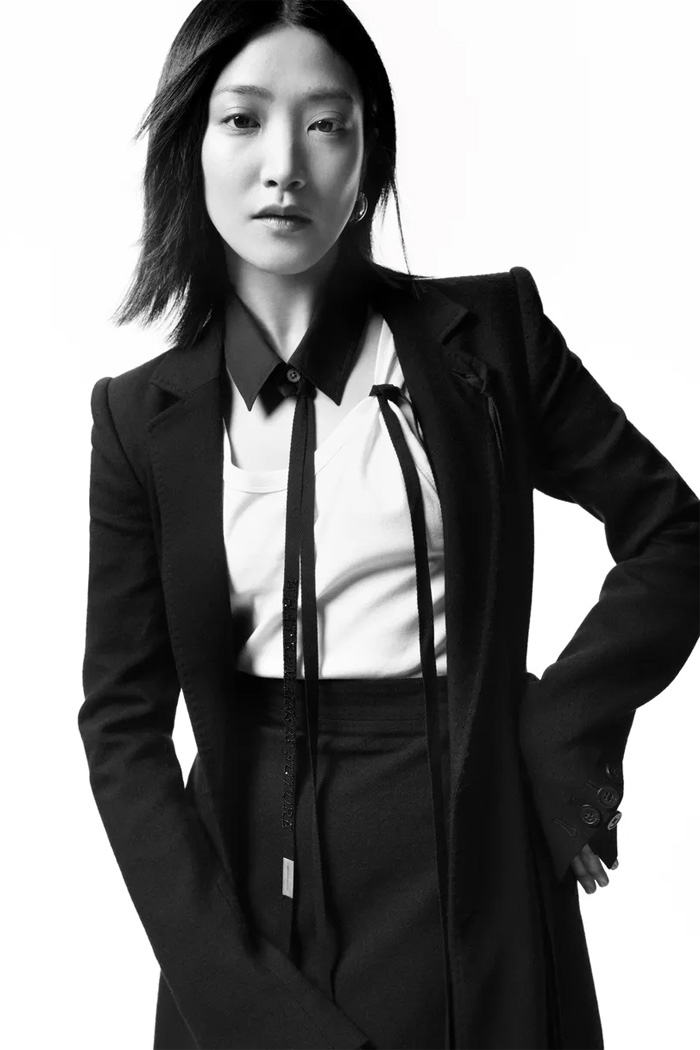 Tavi: Wool coat and skirt, cotton collar and tank top - Ann Demeleumeester. Earring by Tabayer.