Gucci Unveils New Blush De Beauté
Enter a New Dimension of Creativity
Rita Khoueiry
28-September-2022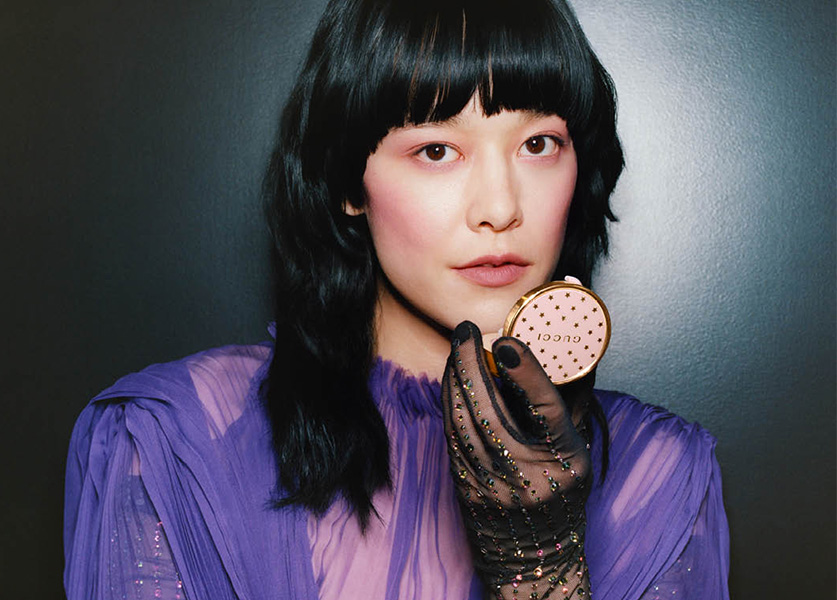 With the aim to enter a new dimension of creativity and expression, Gucci Beauty created its first powder blush: Blush De Beauté. With its smooth and soft texture, it can be applied on cheeks and eyes, becoming one with skin. You can easily layer makeup from a light flush to a daring look, thanks to its amazing formula.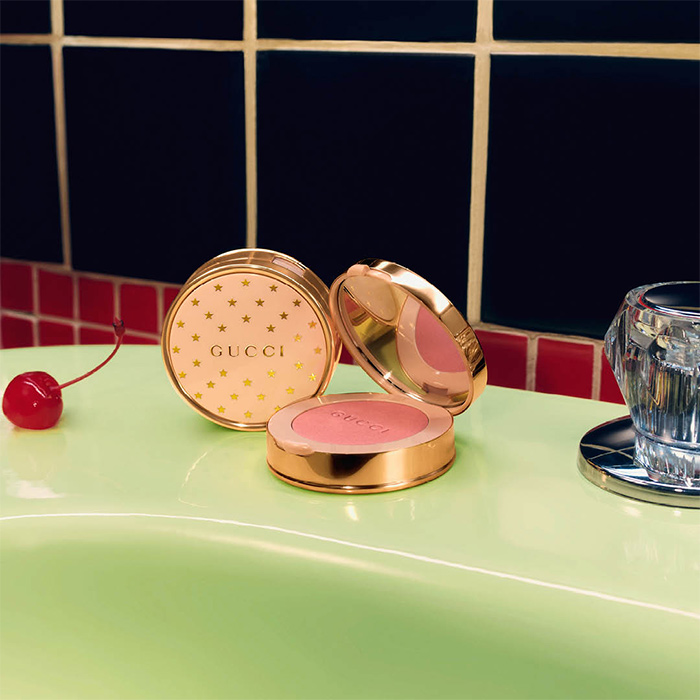 The Formula
In order to deliver a buildable, long-lasting color that intensifies seamlessly, layer after layer, the House worked on an adaptable formula of smooth powders and pigments infused with emollient waxes. The hydrating, ultra-thin powder cares for all skin types with an infusion of Shea Butter, Hyaluronic Acid and Black Rose Oil, blending pleasantly and easily for a second-skin feel. Designed for versatility, every touch of Gucci's new powder blush comforts with a moment of self-care that helps skin feel as good as it looks.
The Range
The House created a range of six lively hues designed for a natural-looking glow. From supple pink to brazen berry, it provides a series of universally flattering shades that energize your skin tone to its freshest expression and deliver a touch of color to cheeks and eyes.
The Packaging
An object of desire that inspires. Embellished with pastel pink enamel and a playful star pattern, Gucci Blush De Beauté's covetable compact is dressed in a vintage-inspired gold-toned design. Transforming on-the-go touch-ups into a special ritual, the compact reveals a tenderly embossed powder with the emblematic Gucci logo within.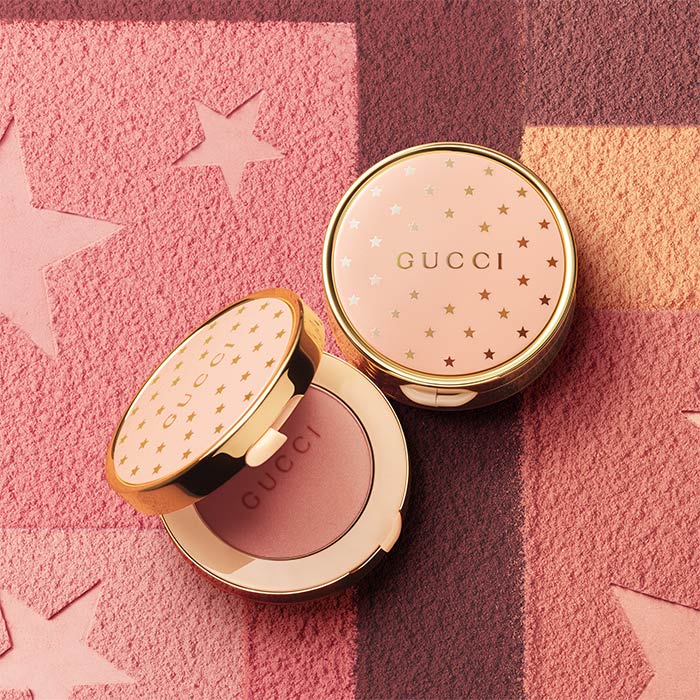 The Campaign
Don't rush, just blush. Shot by Oliver Hadlee Pearch, the campaign for Gucci Blush De Beauté brings the ritual of blushing back to beauty. Inspired by those who dare to express their creativity in unexpected ways, a diverse group of characters appear in colorful imagery and a video. Here, the protagonists are captured in a club's powder room, touching up their makeup before they hit the dance floor. Playing with unlimited inspiration, the campaign brings self-care and self-expression to a collective dimension, as the models show the pleasure of inventing and expressing the new rules of beauty together.
The Line-Up

01 Silky Rose

02 Tender Apricot

03 Radiant Pink

04 Bright Coral

05 Rosy Beige

06 Warm Berry