Elie Saab Creates Timeless Chic with SS 2023 RTW Collection
Summer Breeze
Rita Khoueiry
5-October-2022

In his spring-summer 2023 ready-to-wear collection that was showcased during Paris Fashion Week, Lebanese designer Elie Saab brought a colorful confidence to the woman through timeless chic looks with a touch of garden freshness. In this outstanding collection, the ELIE SAAB Woman drifts onto the scene in gentle warmth and movement, with designs overlapping into free-flowing expressions that carry her carefree assuredness throughout the day. Like a summer breeze she whispers as stylishly as she appears, leaving in her wake a grace of white impressions.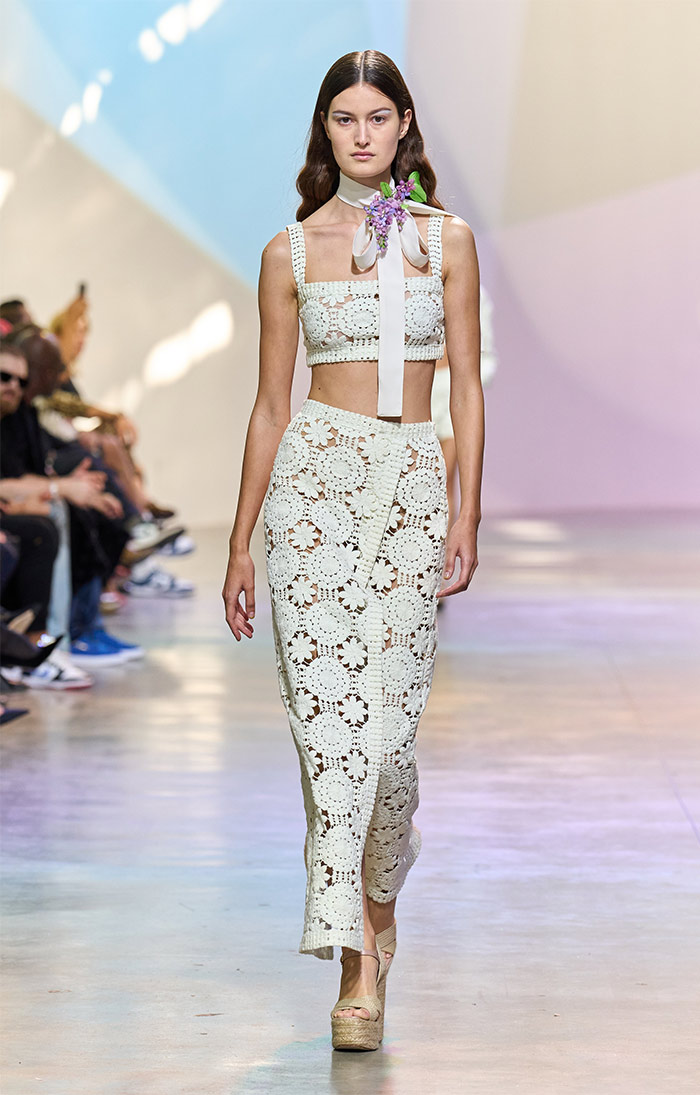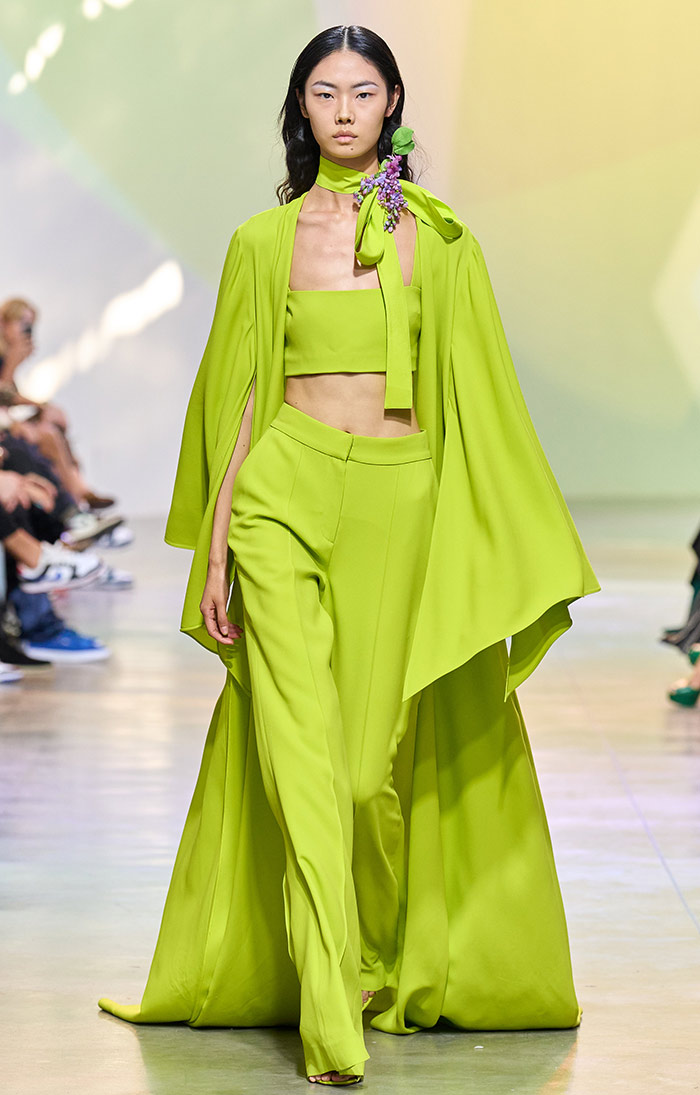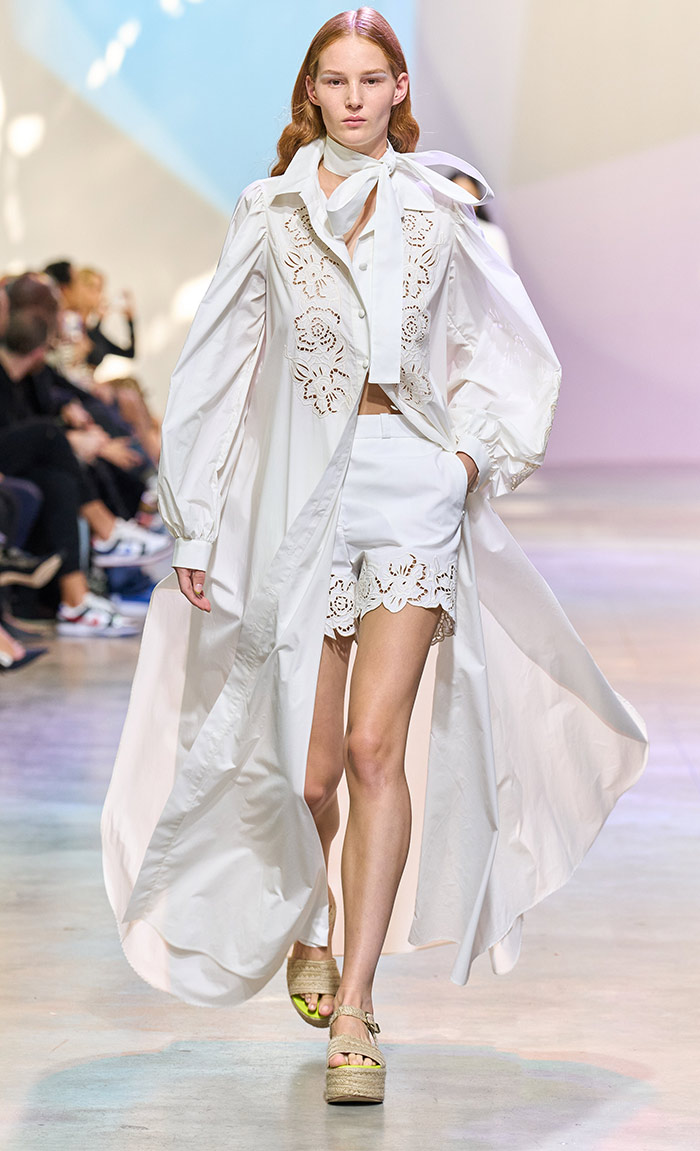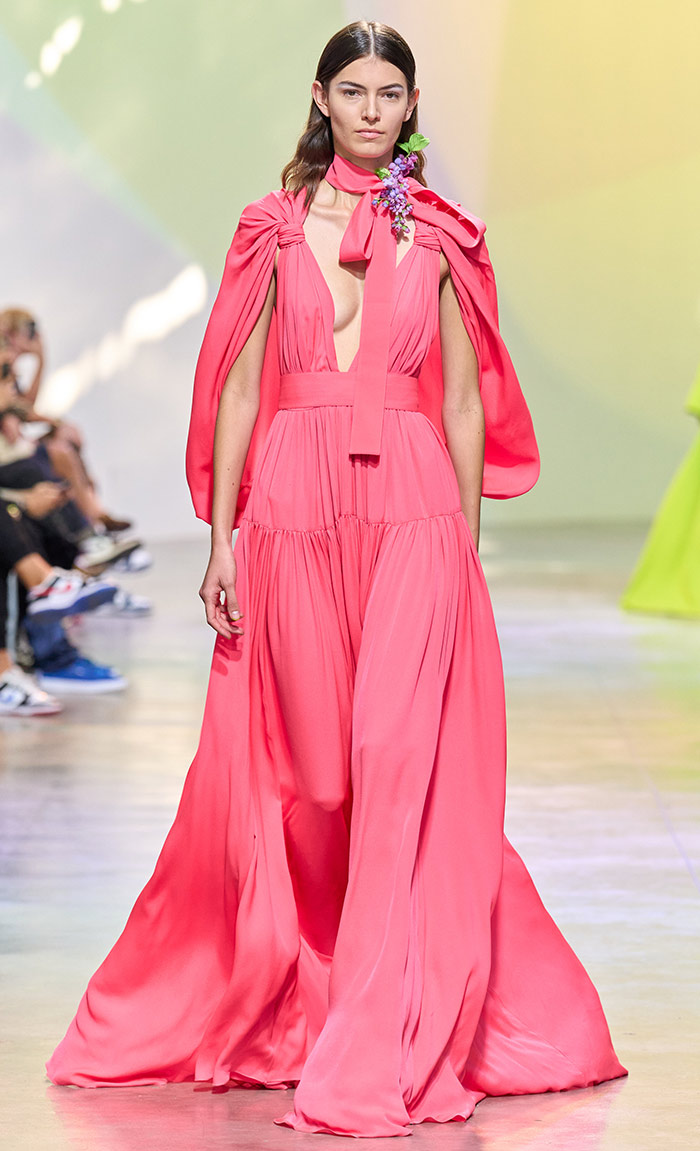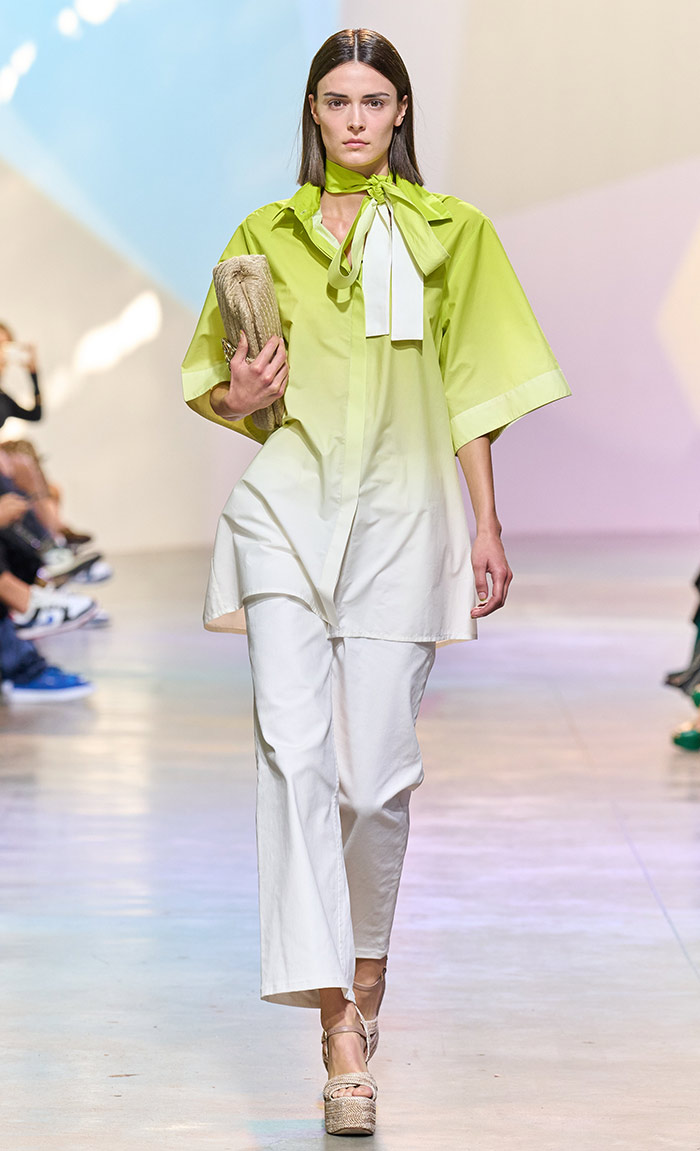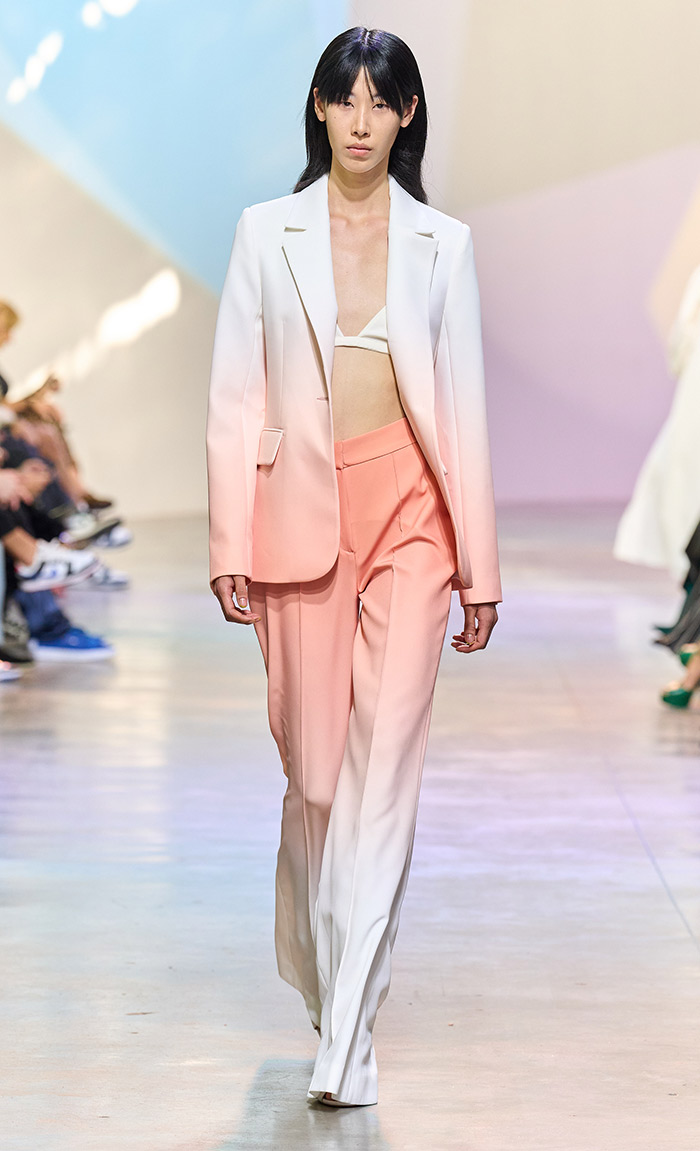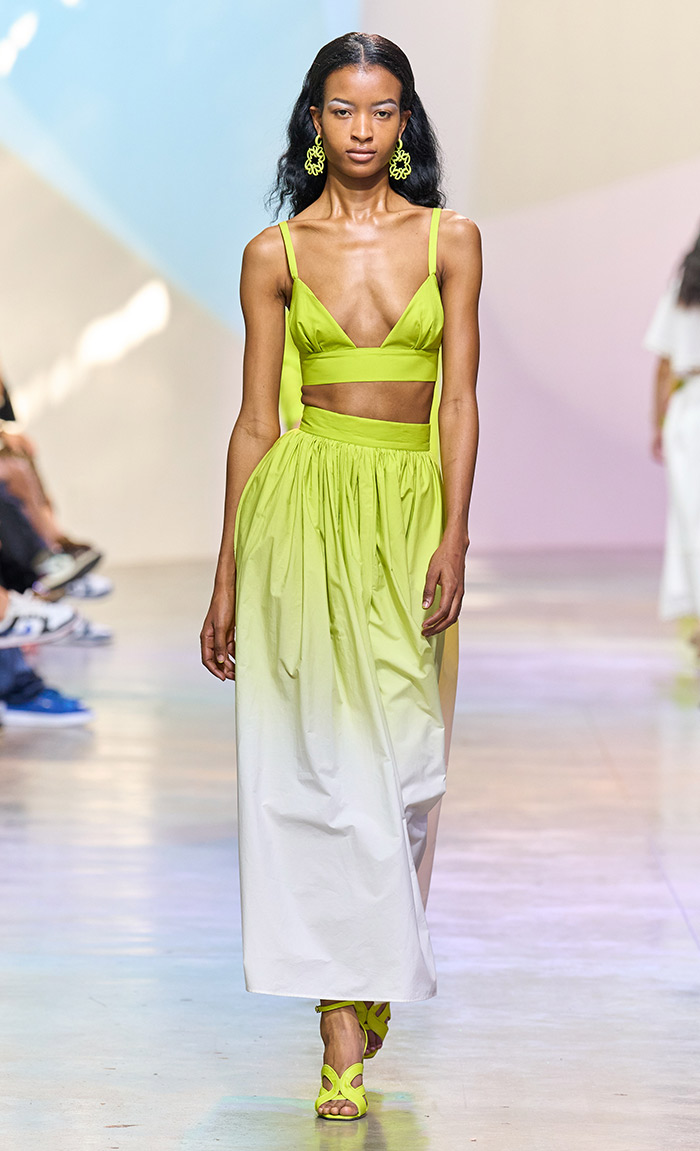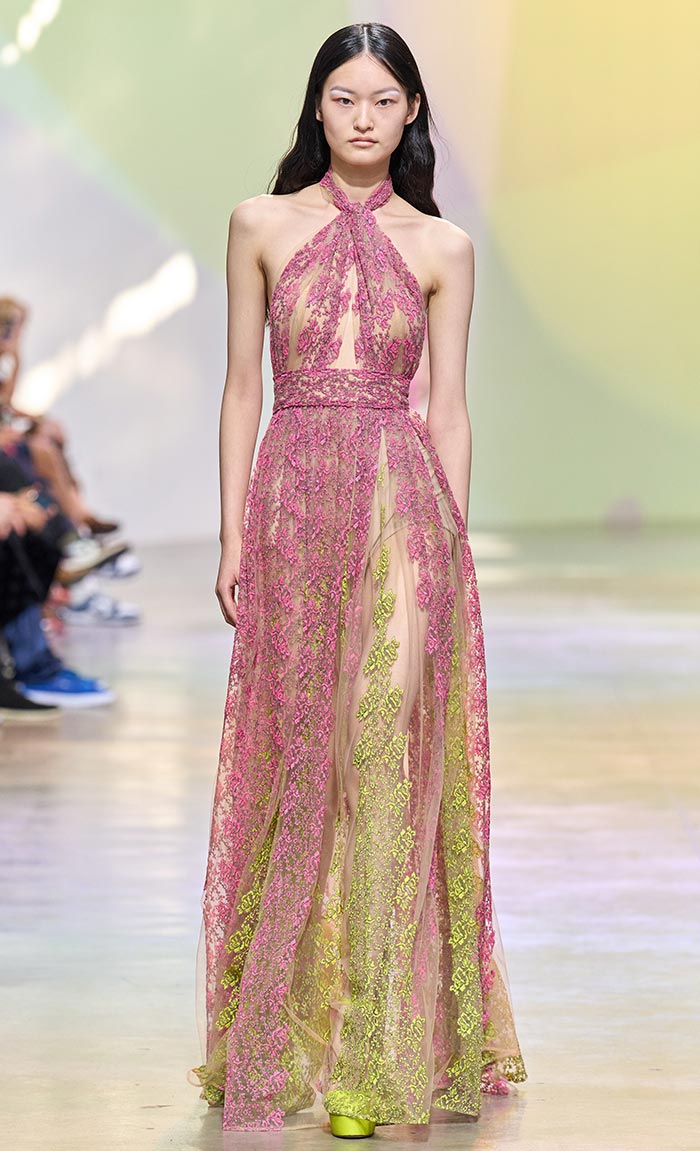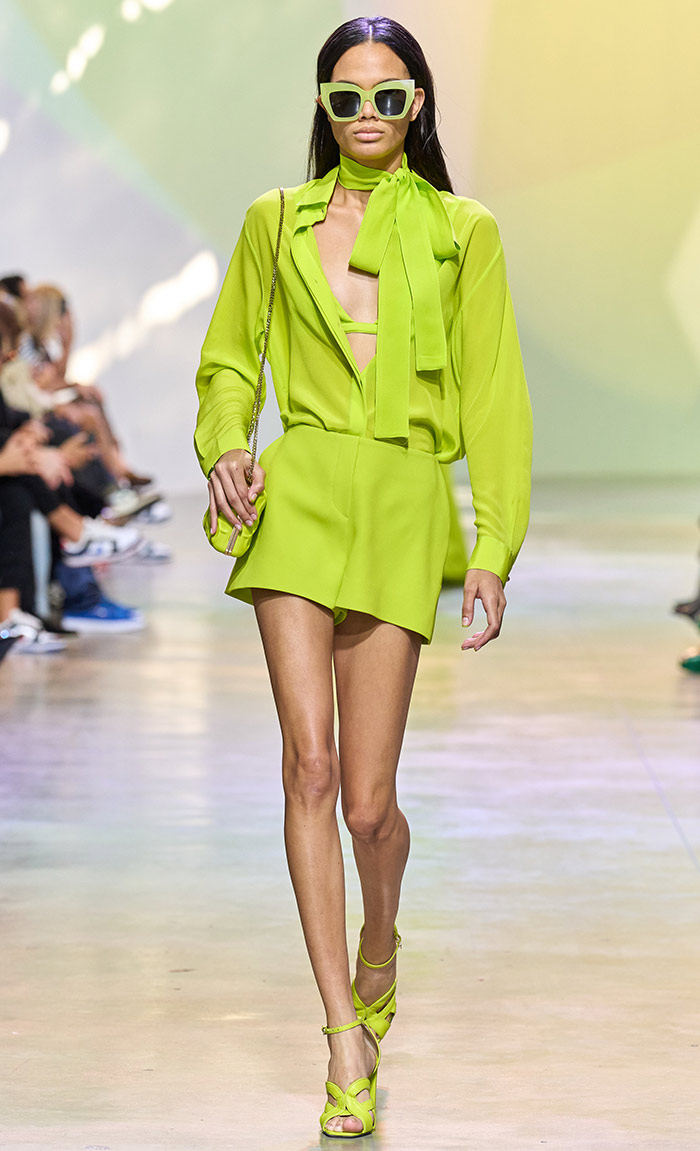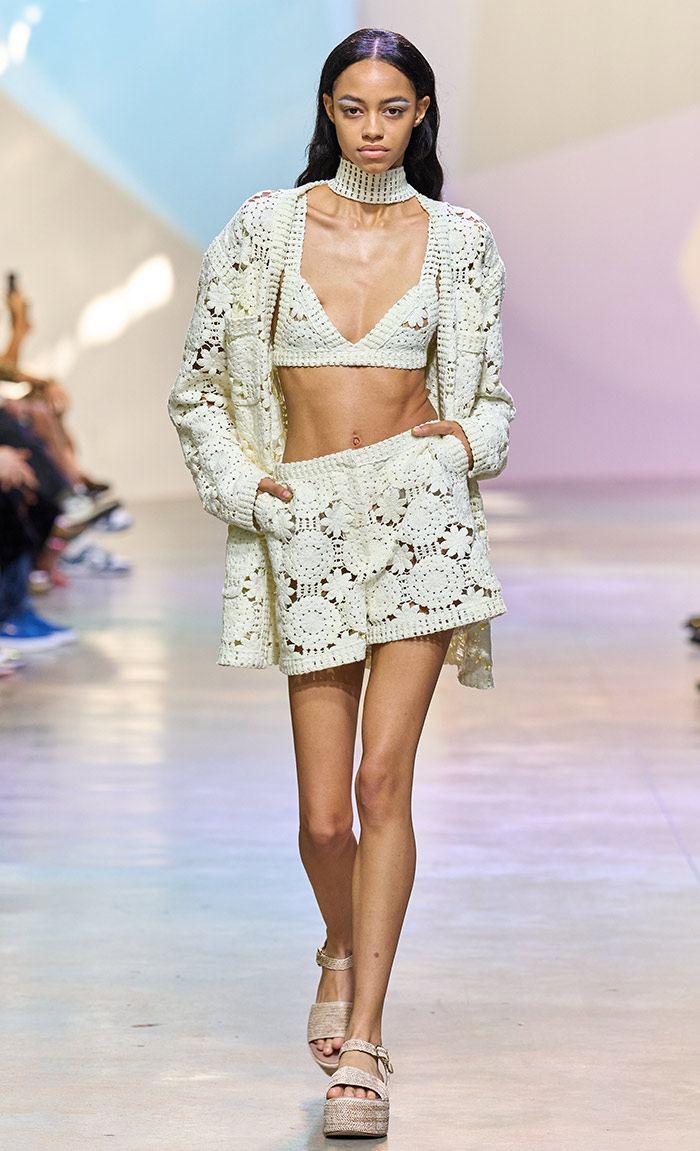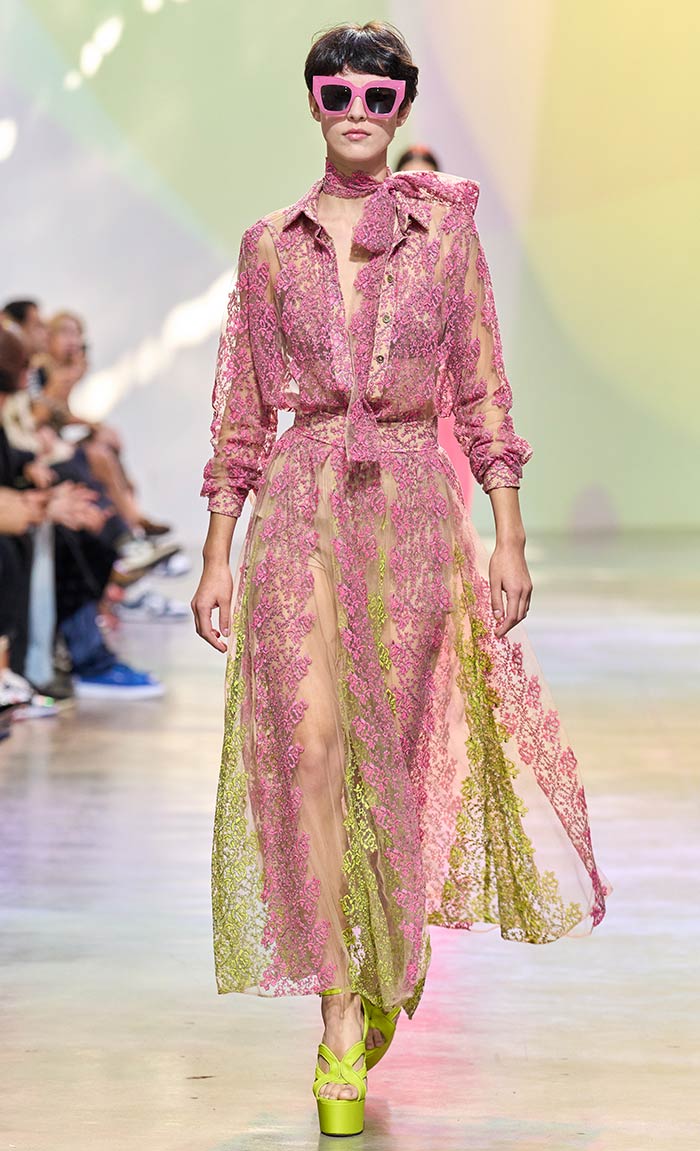 Elie Saab's latest collection compromises pieces designed with soft and sumptuous textures, in pristine whites and color blocks that give distinction to more organic lines and contours.
Embroidered interpretations of oversized drill shirts and crepe cady dresses blossom in aromas of gardenia white. For more classical romance, purple wisteria ever elegantly flushes Chantilly-hemmed summer dresses, while bloomy outlines organically imprint short crepe skirts and sheath silhouettes for a contemporary take. Thick, luscious lace is crocheted into free and spirited crop tops, high-slit skirts and wide-legged pants, all enveloped in plush cardigans for a crisp sunset. Gradients of lime punch and blush bring flare to classical white blouses and suits, while palm leaf, blue iris and calypso coral droplets glisten across fitted tulle dresses. A spectrum of enamel floral broches on bows, ELIE SAAB monogram earrings and crystal tiaras with ear cuffs add a sprightly touch.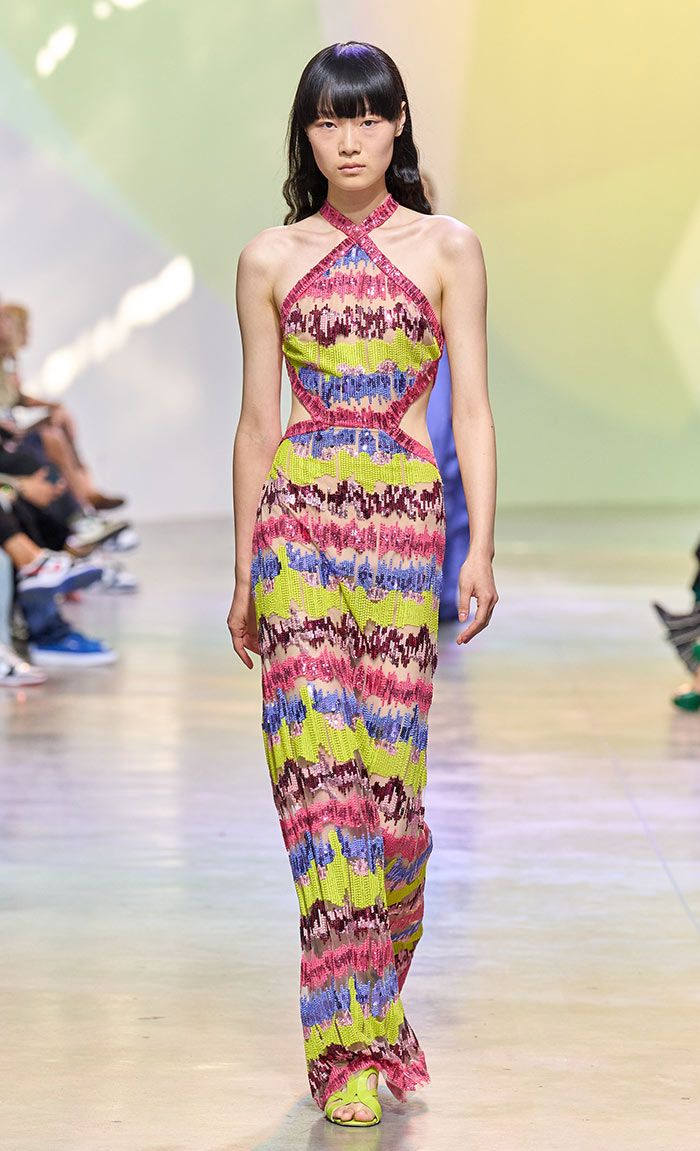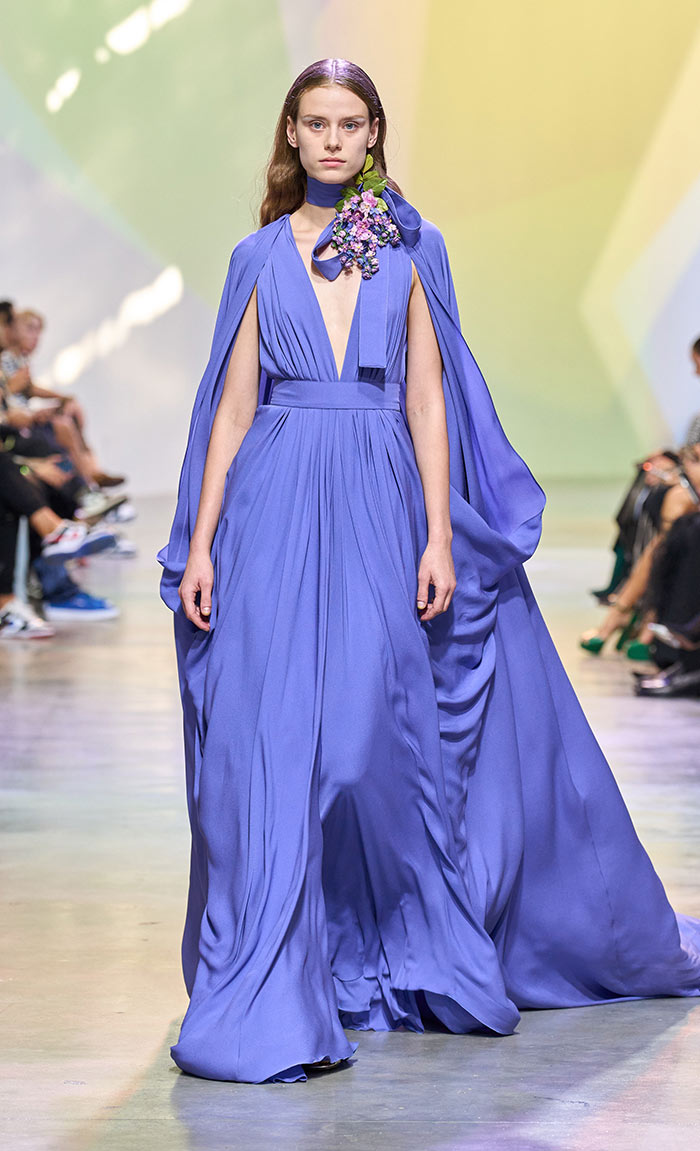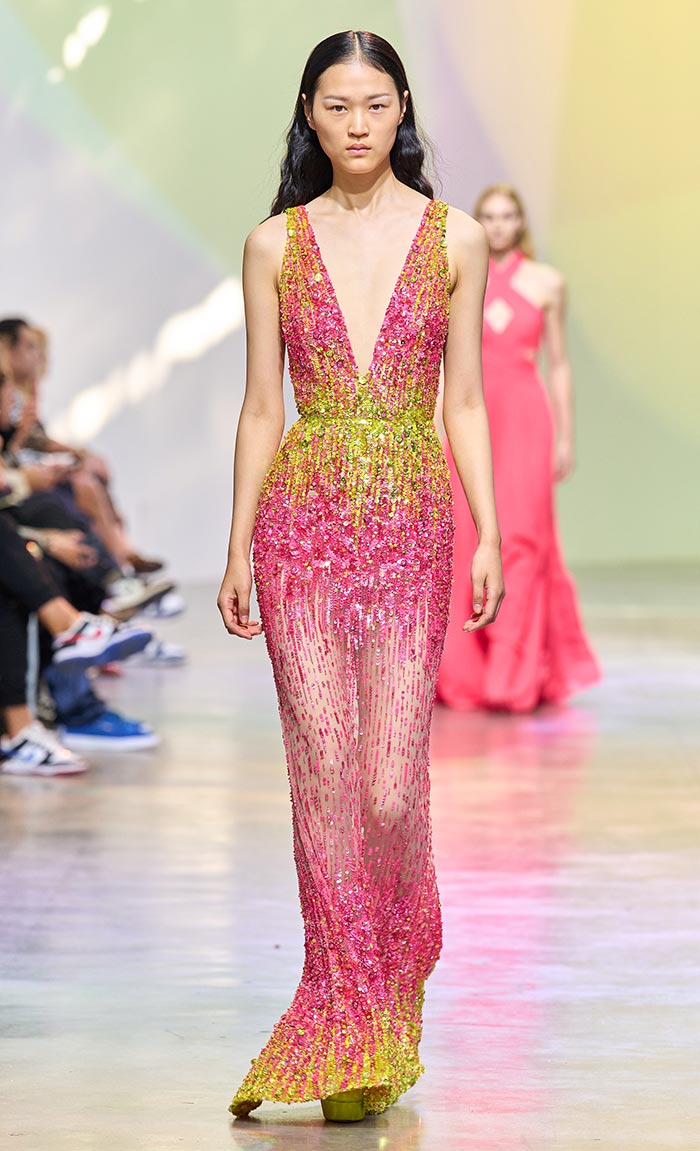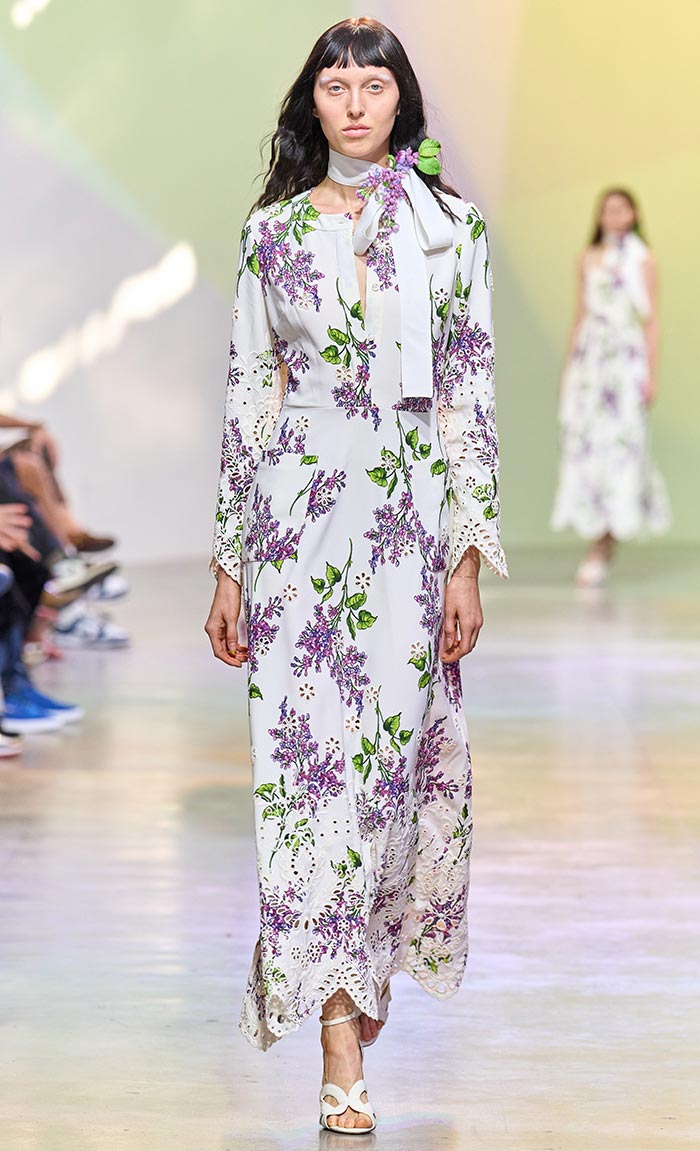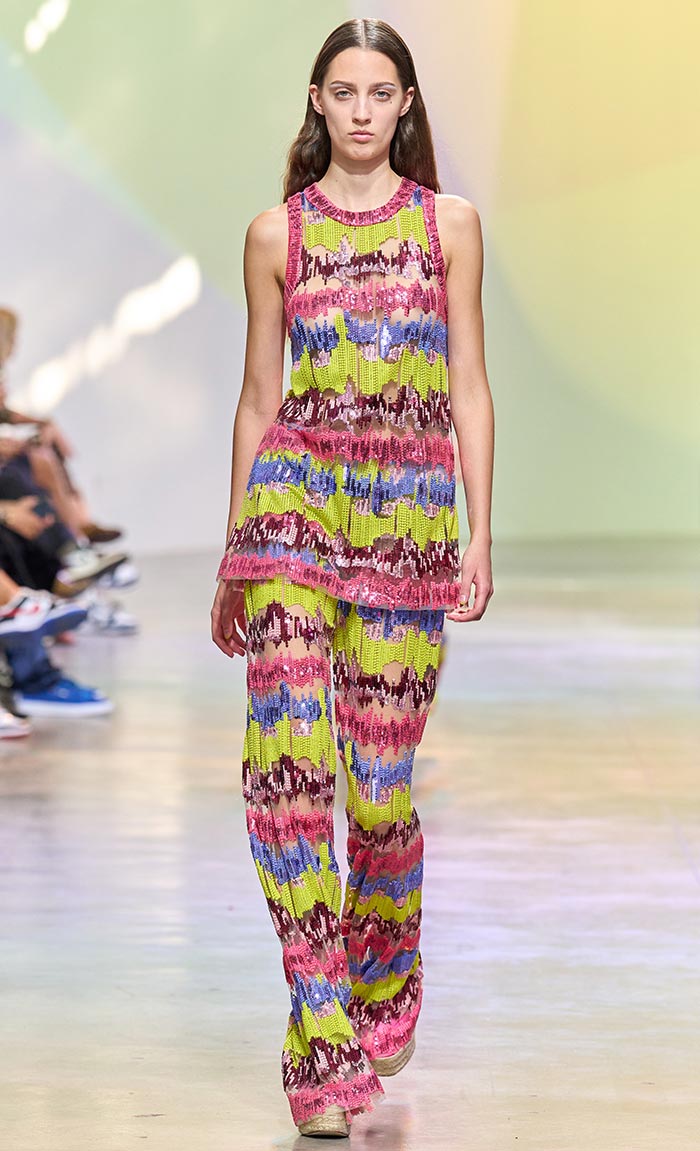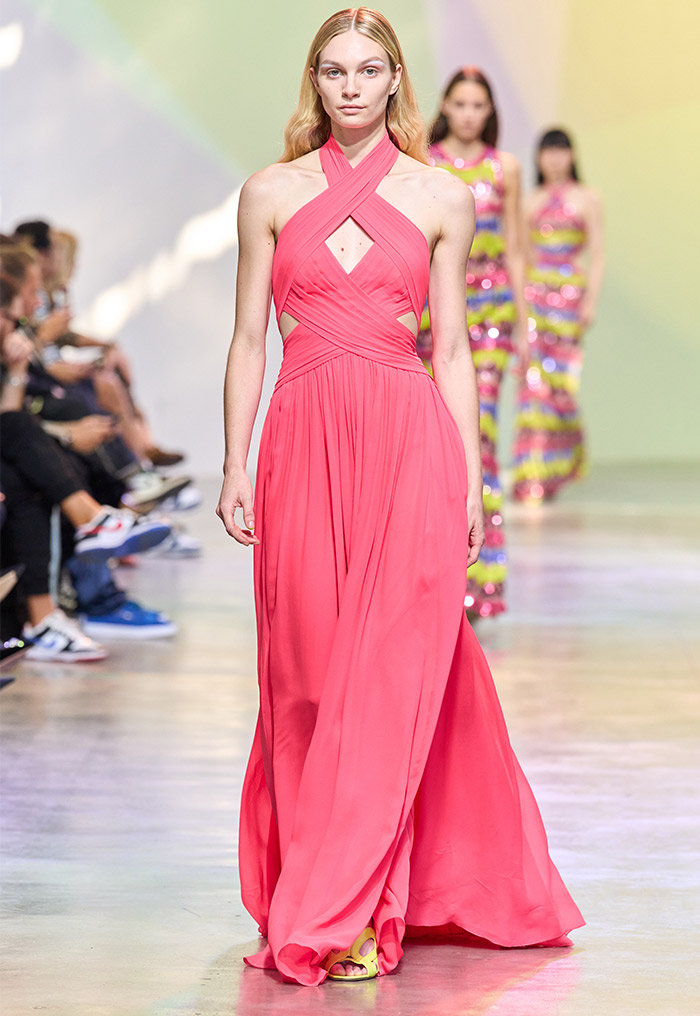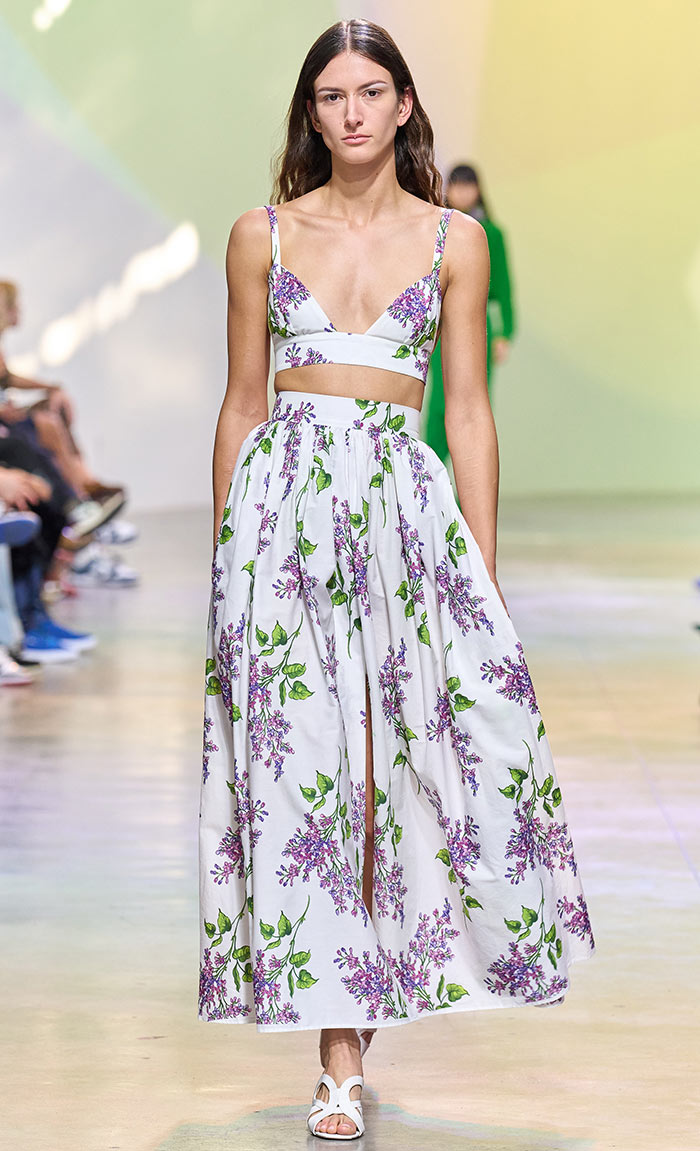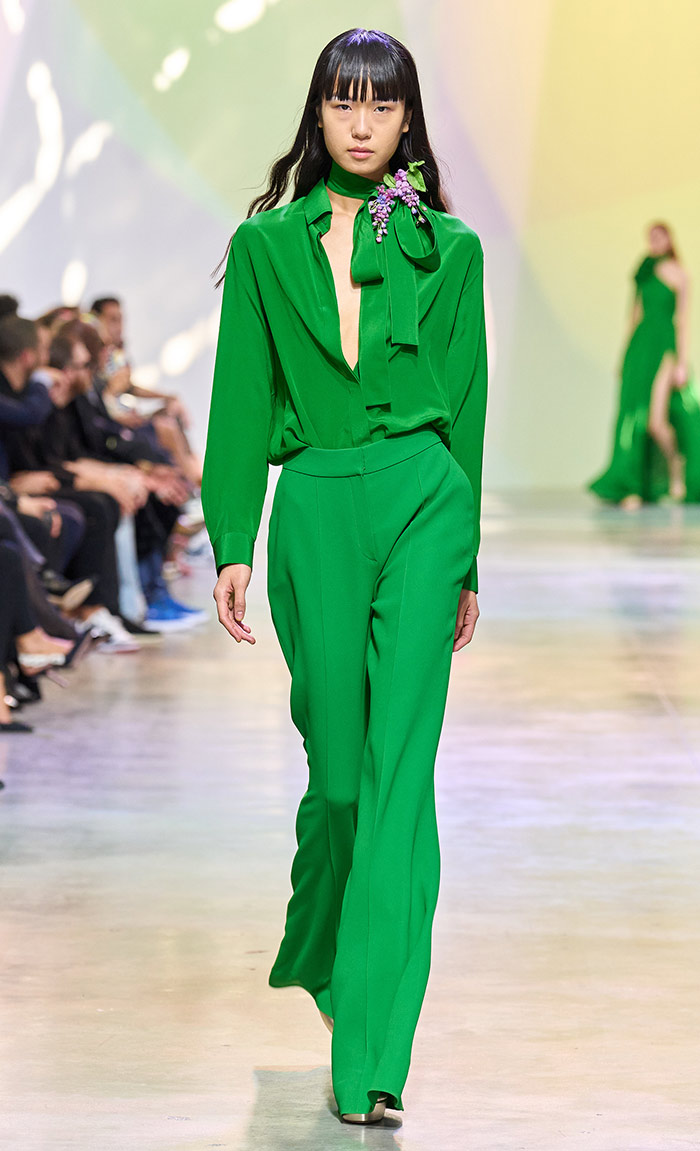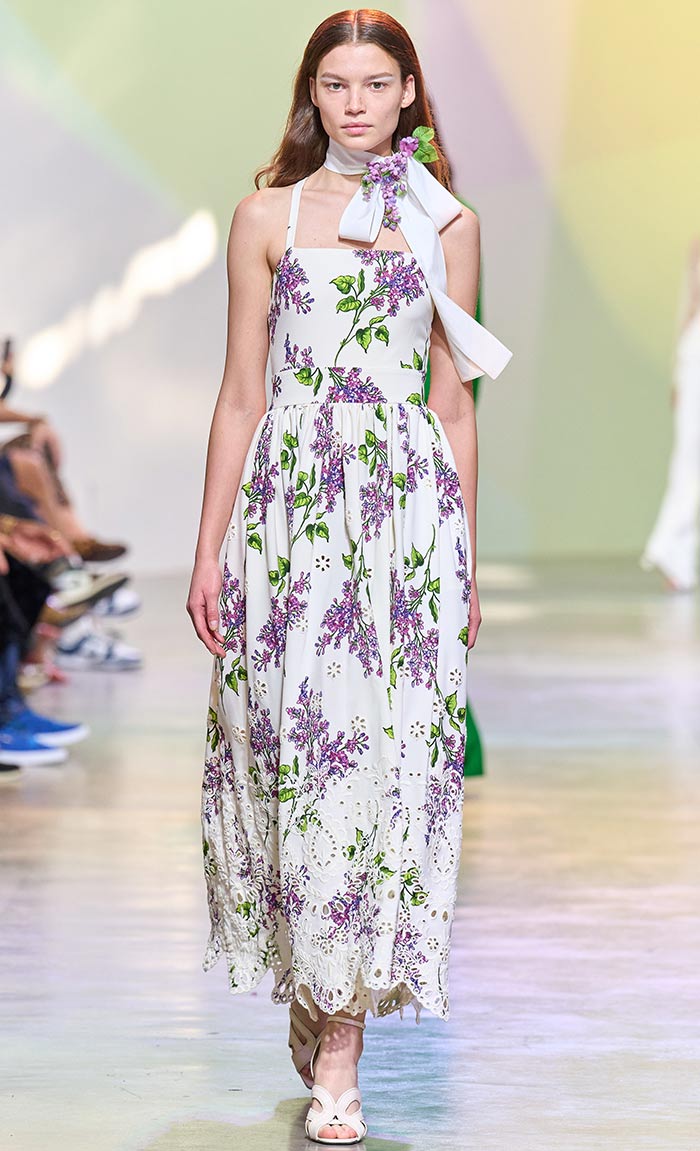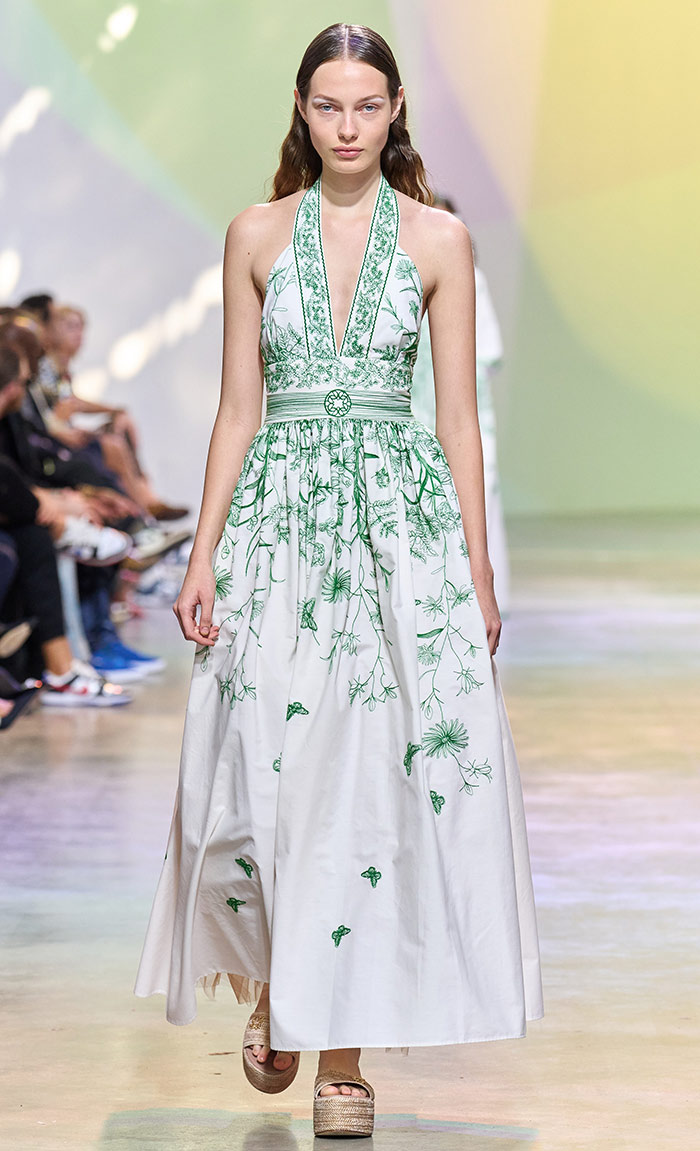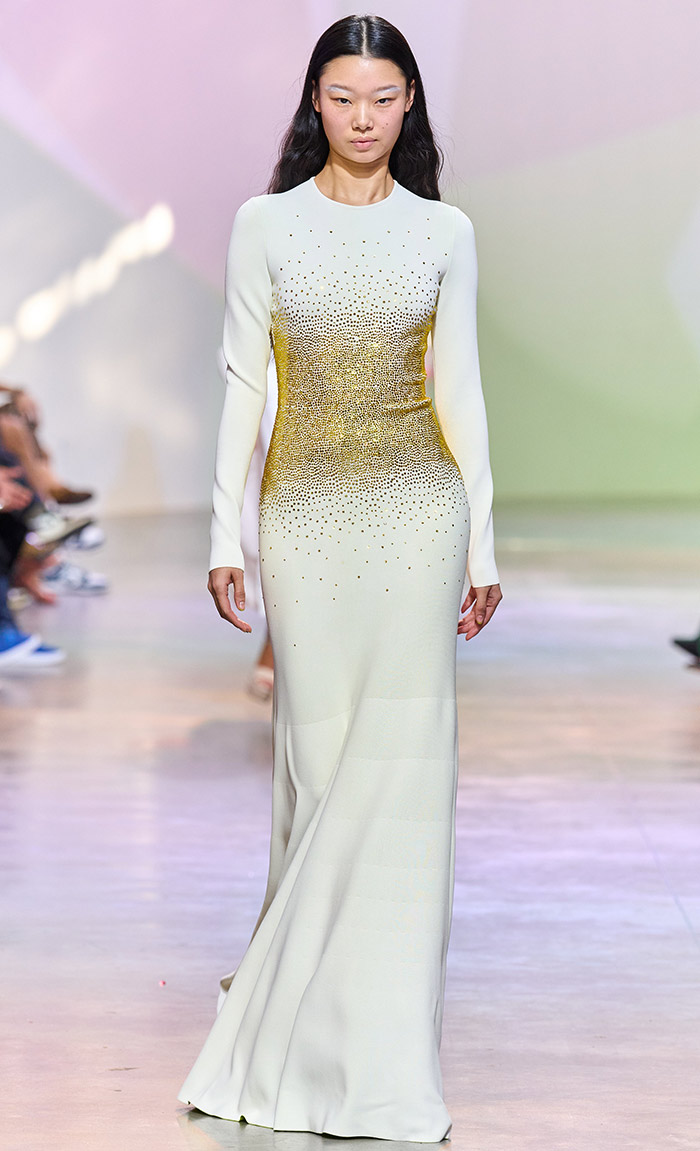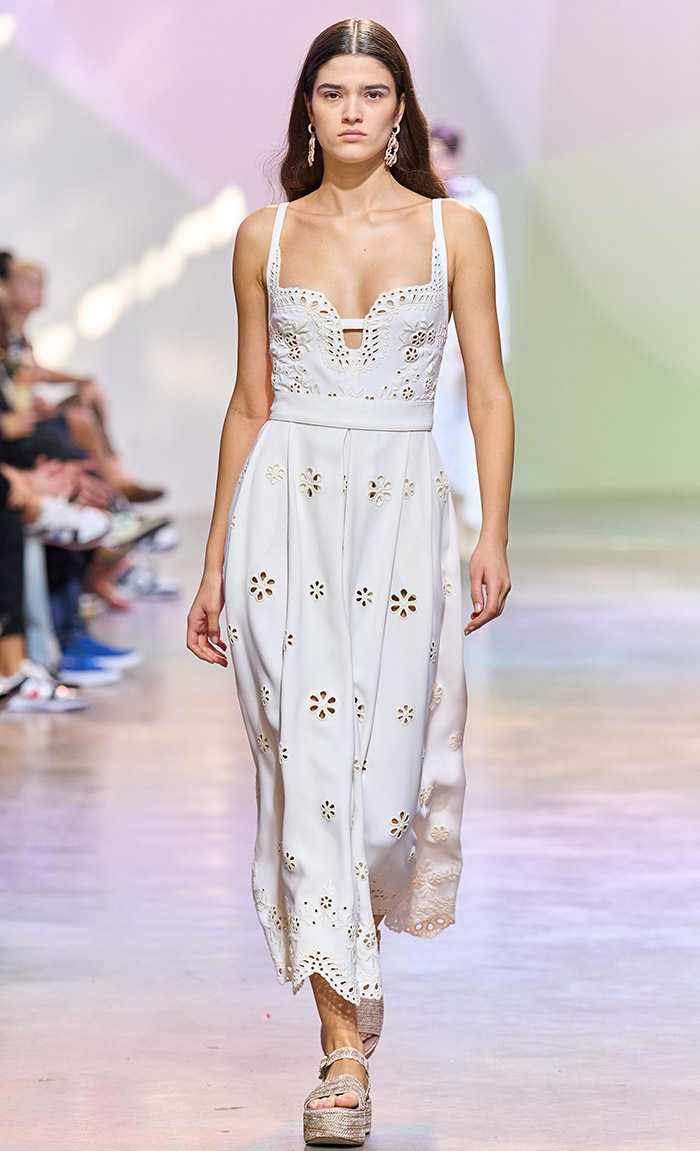 A motley-colored bouquet of floral yarn-embroidery vines across nude tulle gowns and cocktail cutout dresses in playful illusions of transparency and opulence. A silver sequin sash across a sober white taffeta one shoulder pantsuit with a large bow embellishment, makes a bold, yet subdued statement. A tryst with the mild wind is never complete without a natural jute bag and complementary sandals.