Billie Eilish and her Partner Wrapped in a Gucci blanket on the Red Carpet
Mitia Bernetel - Madame Figaro
10-November-2022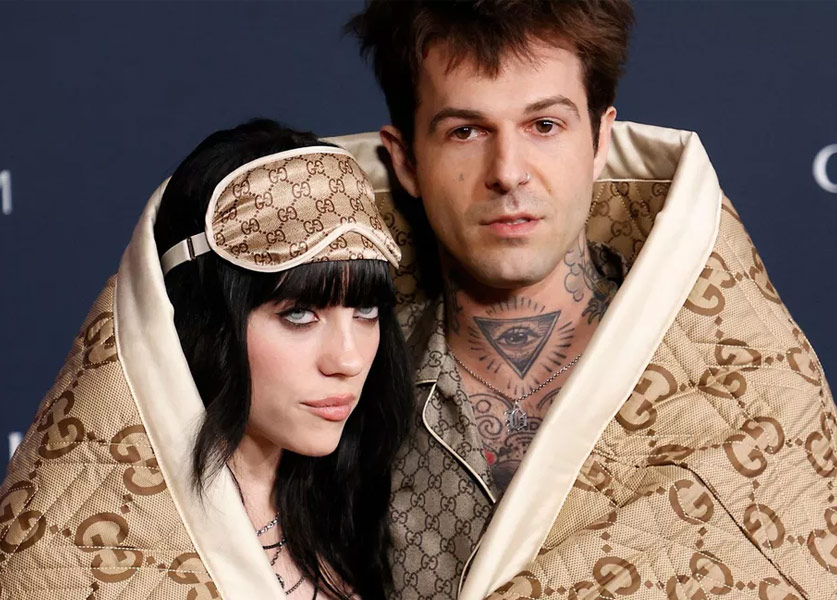 Night mask, robe, matching pajamas ... At the LACMA Gala in Los Angeles, Billie Eilish and her partner Jesse Rutherford marked an exceptional appearance that goes out of the habits.
On November 5th, the Los Angeles County Museum of Art hosted the eleventh edition of its Art+Film Gala. An event created especially for the creative minds of the seventh art, that many guests, like Sydney Sweeney and Salma Hayek, chose to honor with their choice of outfits. This year, Billie Eilish and her partner Jesse Rutherford were the couple who broke the rules of creativity with their appearance. Gucci pajamas it is. The couple pushed the concept of their outfit to the limit, arriving wrapped in a monogrammed comforter, posing in front of photographers. Before revealing their matching outfits.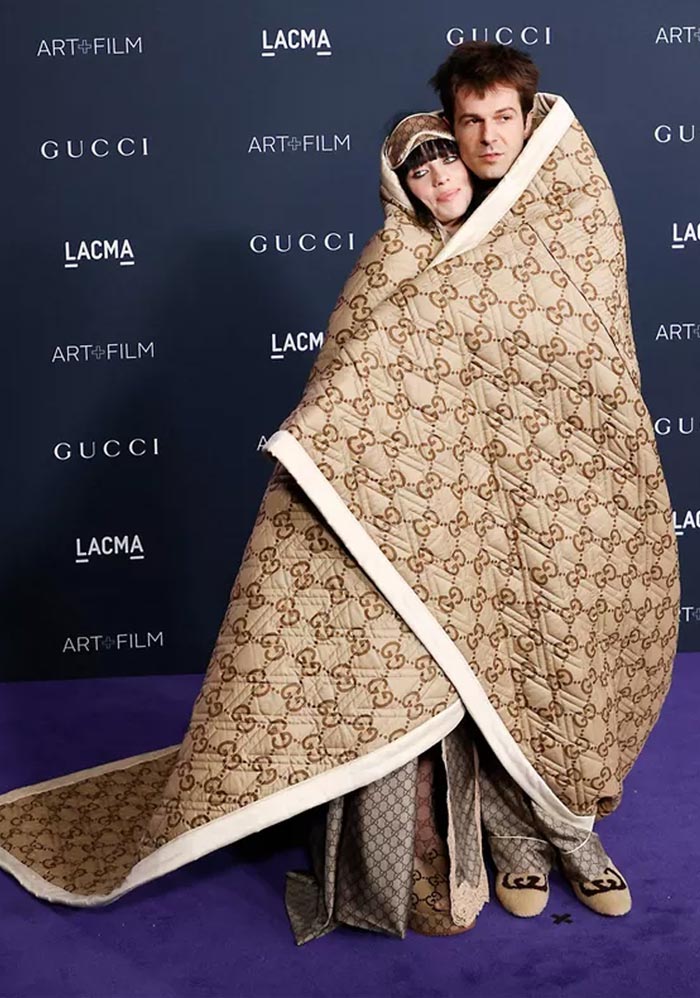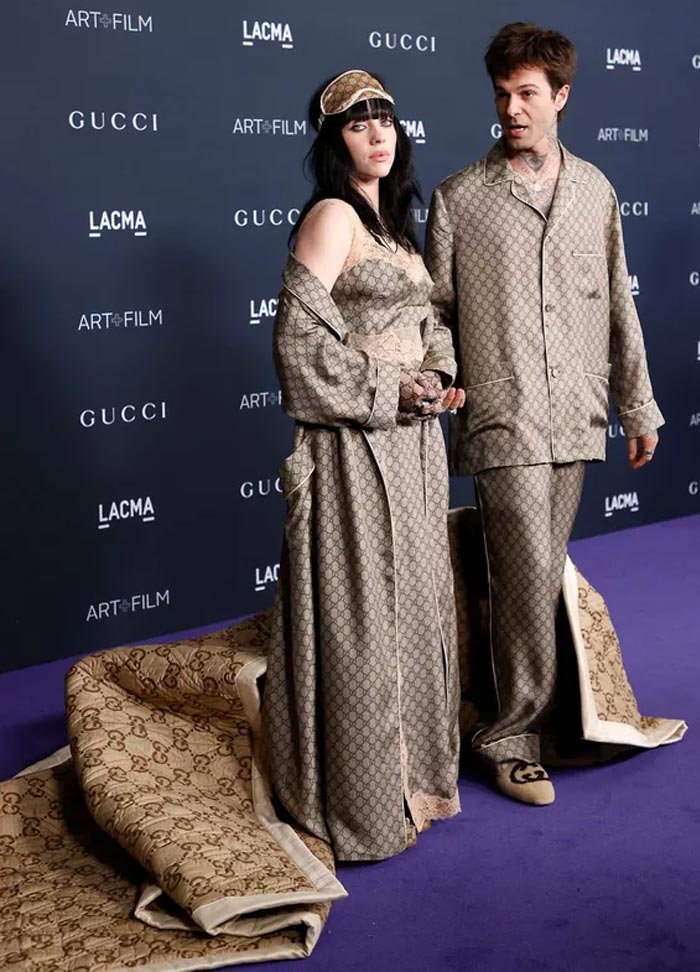 Being one of the brand's muses, Billie Eilish is known for being faithful to Gucci. Most of her appearances are signed the brand, and that night, she pushed her partner to opt for monogrammed pajamas.
Once freed from her cover, the singer revealed a look that was the opposite of her signature look. Most often adept of a streetwear and oversized style, she wore here a lace adorned nightie slipped under a bathrobe, revealing her shoulders. A bit like day and night.