Viral Perfume Triggers Tears on TikTok with a Waiting List of 200,000 People
Victoria Hidoussi - Madame Figaro
17-November-2022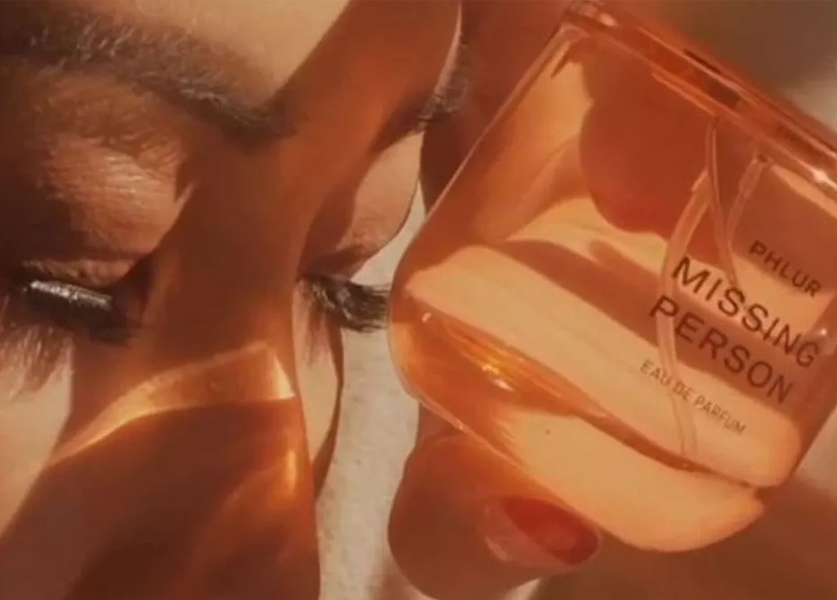 A mysterious fragrance, supposed to evoke the presence of a loved one, creates emotion on TikTok. So much so that the perfume accumulates millions of views on the social network and was quickly sold out.
The hashtag #PerfumeTok has surpassed 3 billion views on TikTok. Videos of people praising famous or so-called "niche" brands of perfumes are sparking curiosity on the platform and setting new trends. The evocative descriptions of scents and metaphorical comparisons on the screen alone make people want to smell the precious elixirs in real life. As a result, fragrances such as Baccarat rouge by Francis Kurkdjian, Libre by Yves Saint Laurent, Delina by Parfums de Marly, or Glossier You by Glossier have become social network stars and are often out of stock at their retailers. The latest buzz? A perfume named Missing Person from the American brand Phlur. The fragrance is said to provoke crying fits and bring back painful memories to those who dare to smell it.
Live emotions
Indeed, many international beauty influencers have posted videos of themselves discovering the fragrance, filming their first reactions to its scent. Most describe it as "comforting", "warm", "enveloping" or even "familiar". Some tell their subscribers a personal story that is instantly evoked by the juice, while others start crying as they recall a former lover or loved one. For example, American content creator Rachel Ziegler says it inspires her to "feel in love." Fellow American makeup artist Mikayla Nogueira adds that "it smells like someone you love and miss," before ending her review on the verge of tears.
In total, more than 12 million views have been recorded on the hashtag #PhlurMissingPerson, which lists all the videos about it. This virality ended up turning into a real economic success: the product was sold out in a few hours, and more than 200,000 customers signed up on the brand's website to be alerted when the perfume is back in stock.
"Bottling" nostalgia
There are no mystical ointments or illicit substances lurking in the composition of this fragrance, though. According to its description on the brand's official website, Missing Person blends notes of musk, bergamot, jasmine and neroli, with a base note of sandalwood.
Chriselle Lim, the American fashion designer who bought the brand in 2021 (originally launched in 2015), confides that she was inspired by her own personal grief to create the fragrance. "I was going through a very difficult time in my life and was going through a divorce when I started working on Missing Person," she says in an interview with U.S. magazine Refinery29. "When I was developing it with the nose Constance Georges-Picot, I described to her how I was feeling emotionally. I was lonely and wanted to 'bottle' something that would have a familiar smell, taking me back to a time when I felt safe." The businesswoman rightly admits that this story was integral to the marketing of the product.
"It's a fragrance that captures the warmth of someone's skin on yours," Chriselle Lim continued in another interview with the British edition of Grazia, explaining this success by the fact that the fragrance is "accessible and tangible to everyone, universally." "We all have a missing person in our lives. The beauty of fragrance is that it is inherently nostalgic and emotionally brings people back to a moment in time," she says. I think it's become almost like a therapeutic scent for people. It opens them up and encourages them to embrace the emotions they've been through and talk about the ones they miss." Language borrowed from aromatherapy and major new research in the field of neuroscience, exploring the benefits of scent on the brain.