Molton Brown Unveils Limited Edition Festive Collection MERRY BERRIES & MIMOSA
Joyful, Delectable & Embracing
Rita Khoueiry
17-November-2022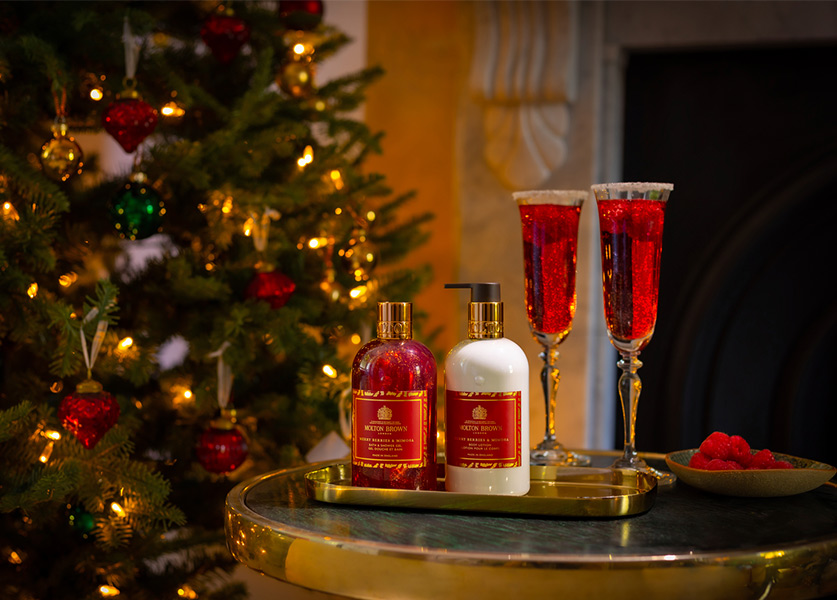 In order to celebrate the upcoming festive season, icon of uniquely British style and fragrance maker Molton Brown came up with a limited edition collection for this Christmas: Merry Berries & Mimosa. With all the noise, laughter and unexpected, mischievous surprises, this delectable fragrance will let you capture light-hearted joy of spending the season with loved ones. The British fragrance house is here to make it your jolliest year yet, being the ultimate Christmas gifting destination for over 50 years!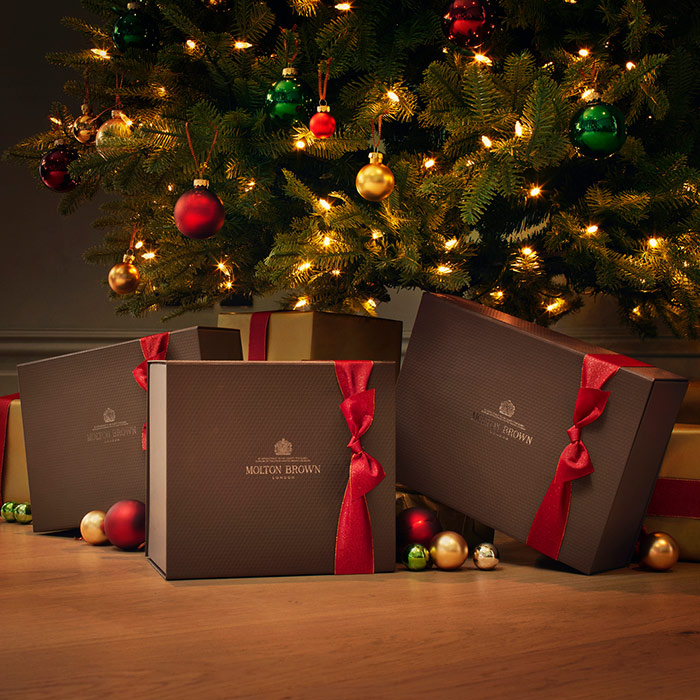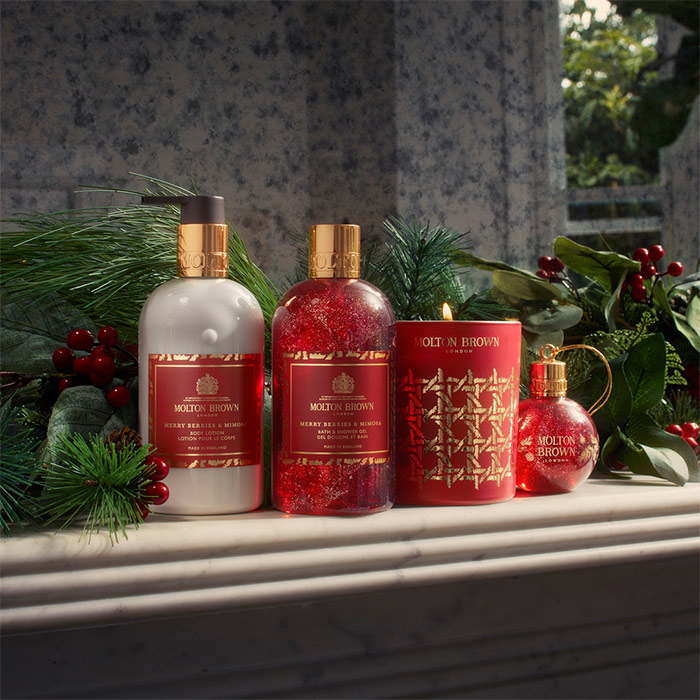 Created by Senior Perfumer Nathalie Koobus, who's known for making some of the brand's beloved seasonal scents over the years, Merry Berries & Mimosa is an elegant take on a fruity-floral fragrance. "Bringing new elegance to a fruity-floral fragrance was pure joy for me. Festive red berries merrily mingle with precious, winter-blooming mimosa, winter citruses and a comforting musky-woody base," commented Nathalie Koobus. The lively collection spotlights candied red berries and sophisticated mimosa – a delicate, winter-blooming flower with a global harvest of only 100-300kg per year. As a high quality, multifaceted raw material typically found in fine fragrance, we've used it in our Bath and Body care for the most luxurious experience. With dashes of citrus top notes, a heart of orris, and a base of ripe raspberry and comforting, musky woods, this creation is a glorious mismatch of freshness and warmth.
Merry & Mindful Packaging
As a nod to the natural materials used in our original Mayfair salon, the Limited Edition packaging is adorned with a gold foiled 1970s rattan pattern. Its hand drawn style lends a human touch, adding the 'perfectly imperfect' charm that inspired this year's festive scent.
Plastic bottles were made with 50% recycled plastic at the brand's carbon neutral manufacturing facility in Elsenham, with the aim to help reduce waste. Festive Bauble and Scented Candle boxes were made from 100% recycled materials and can be recycled once the base label is removed.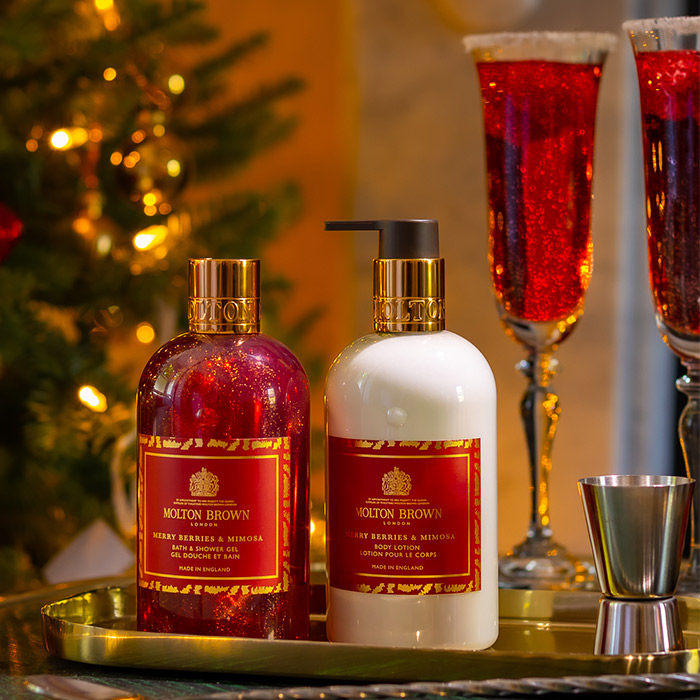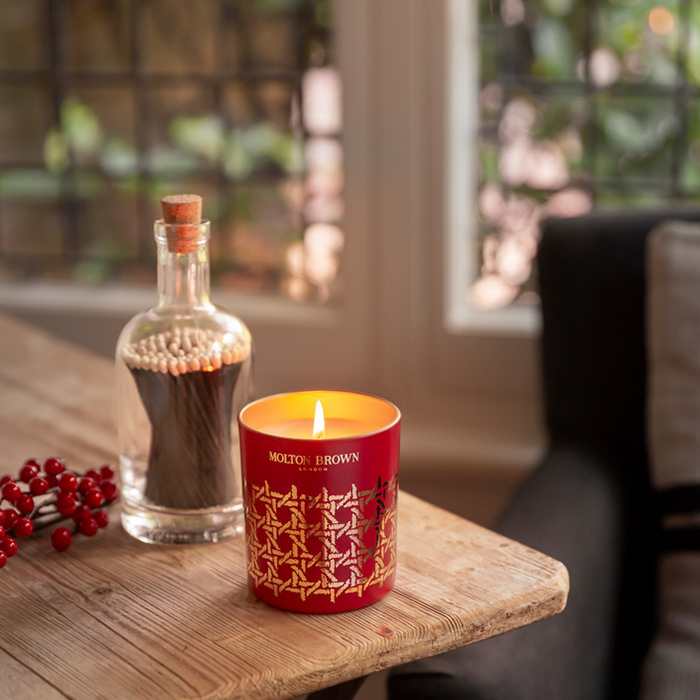 Molton Brown's new Festive Limited Edition Merry Berries & Mimosa collection will be available in-store and online starting Wednesday, 19th October 2022.