Easy Way to Apply Eyeliner with your Finger
Victoria Hidoussi - Madame Figaro
6-January-2023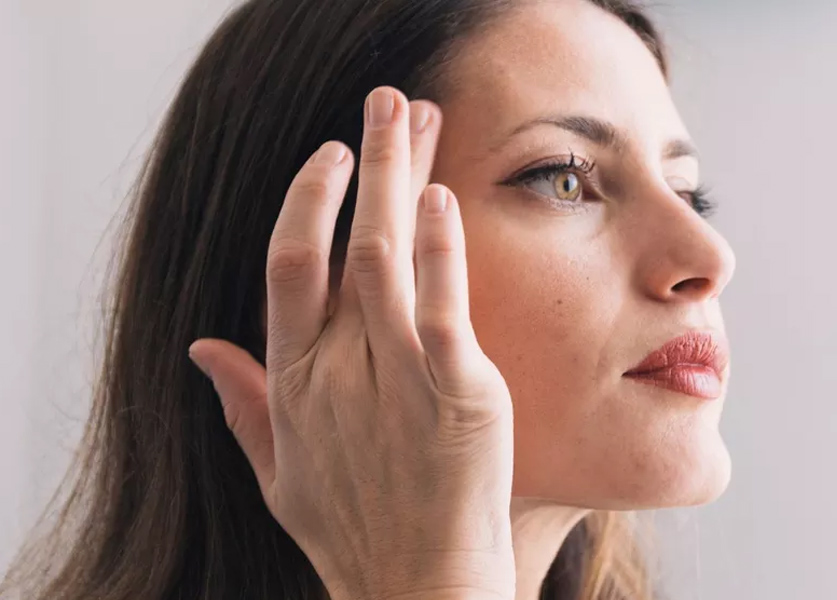 This makeup tutorial that went viral on the social network proves that you can apply your eyeliner with the most universal and accessible "tool" there is: your own finger.
Everyone has their own method for applying eyeliner. Some choose a liquid formula, while others turn to an eye pencil with a felt tip. The most skilled also use a small flat brush to blend a black eyeshadow. Finally, another category of people does not use any of these traditional makeup products and creates a "cat-eye" simply with their finger. This would be the easiest solution to avoid missing a line, if we believe many video tutorials that accumulate millions of views on TikTok.
"Smoke" effect
The followers of this unusual method suggest two ways to practice "fingering". The first is to apply makeup directly with your finger and create the little side wing at the same time. After washing your hands well, apply a little eyeliner (powder, cream or liquid texture) on the edge of your index finger. Then, place the tip of the finger on the outer corner of the eye, slightly diagonally and in the direction of the lower eyelid. All that remains is to spread the material towards the temple to form a small blurred comma.
The second method involves first drawing a rough line of eyeliner on her upper eyelid, then stretching it to the side with her finger to create a "smoky" effect.
Wobbly technique
However, if these viral techniques seem effective and terribly simple on the screen, they are likely to be much less satisfying in front of our mirror. Indeed, the chances of obtaining a perfect symmetry on both sides and in one shot are slim. Precision and line hold are not guaranteed either. Those who use traditional eyeliner will certainly have a hard time reproducing the same well-defined wing shape as usual.