Split Pea Soup with Garlicky Croutons
Madame Figaro
9-January-2023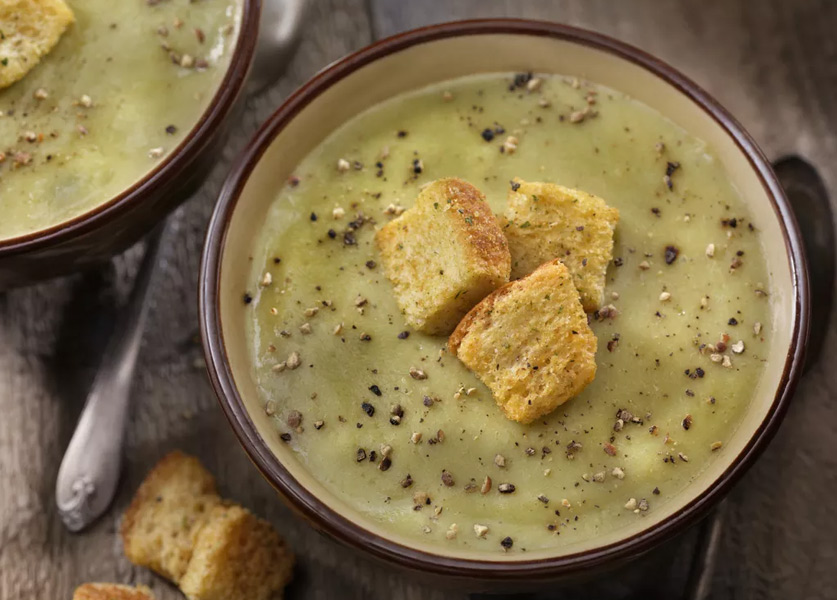 Split pea soup with croutons: a delicious and comforting recipe.
Type of dish: soup (main)
Preparation time: 5 minutes
Cook time: 45 minutes
Servings: 4 servings
Ingredients
150 g green split peas
1 onion
2 carrots
Thyme
1 bay leaf
10 cl of crème fraiche
45 g garlic bread croutons
Salt
Pepper
Directions
Peel and slice the onion and carrots.
In a large saucepan (or pressure cooker), pour the split peas, onion, carrots, bay leaf and thyme.
Cover with a liter of cold water and cook for 45 minutes (20 minutes in a pressure cooker).
At the end of cooking, remove the thyme and bay leaf and then mix the whole with their cooking juice.
Season and add 10 cl of fresh cream and croutons rubbed with garlic at the time of serving (count about 1 baguette for 4 people).