Celebrate Mother's Day in Style with Bymystique Designs
The Perfect Gift Guide
Rita Khoueiry
17-March-2023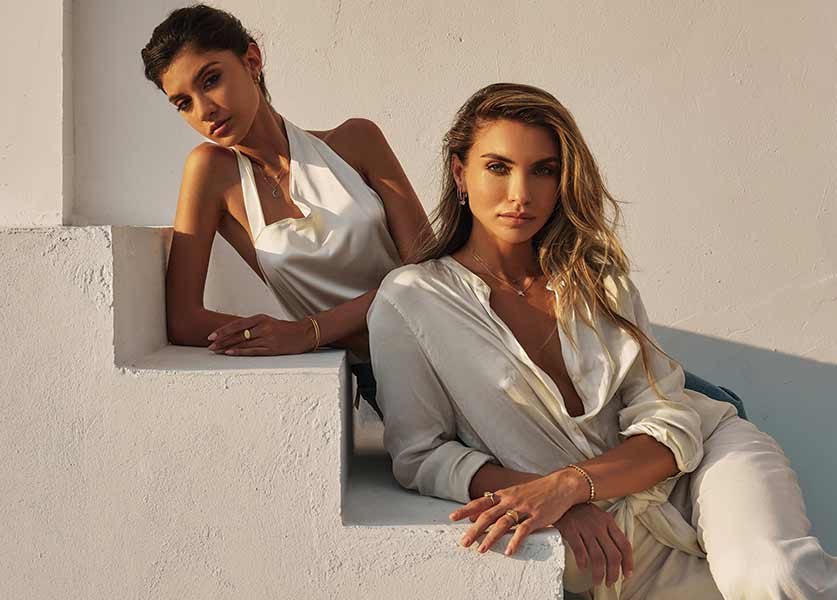 The day of your favorite role model is in the offing, and it's time to shower her with a lot of love and affection. Women are known for loving to add a little twist to their looks with unique jewelry pieces, so why not get your mother, who's also your best friend, inspirational and ethical pieces created by Bymystique?
With the aim to spread empowerment and positivity through intricate designs, Iman Fawaz created Bymystique brand in 2022, keeping sustainability in mind. Bymystique relies on natural elements to come up with astonishing and ethical jewelry. All its creations are embellished with 100% fine diamonds and precious gemstones, what turns each piece a work of art. Here is the minimal yet timeless selection of Bymystique that will help you elevate your everyday look.
Comprising the signature "Starstruck Tennis Bracelet" that symbolizes new beginnings and drives along hope and luck through the power of the stars, the collection is designed with 18k gold. The signature versatile "Pave Heart Tennis Bracelet" symbolizes everlasting flaming love. Its binding heart closure motif gives it true permanence and allows for a unique expression of feelings. A design to be styled with every outfit and on any occasion, for a signature look.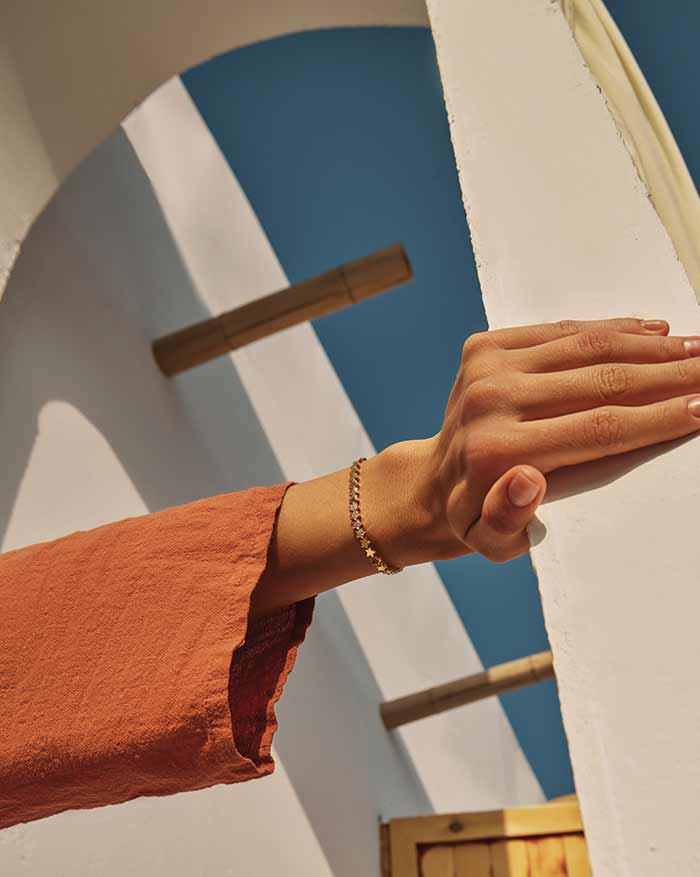 A range of beautiful pendants has also been selected. The "Starstruck Pendant" features the power of the stars that embodies new beginnings. The amulet provides you with self-fulfillment and advancement in life. The "Evil Eye Pendant" is an amulet that protects you by repelling misfortune and negativity. It keeps the evil eye away & gives you peace. Inspired by the radiance of the sun, The "Electric Sun Pendant" is believed to enhance spirituality and promote strength to prosper and shine while the "Wishing Star Pendant" embraces the power of the stars that symbolize new beginnings.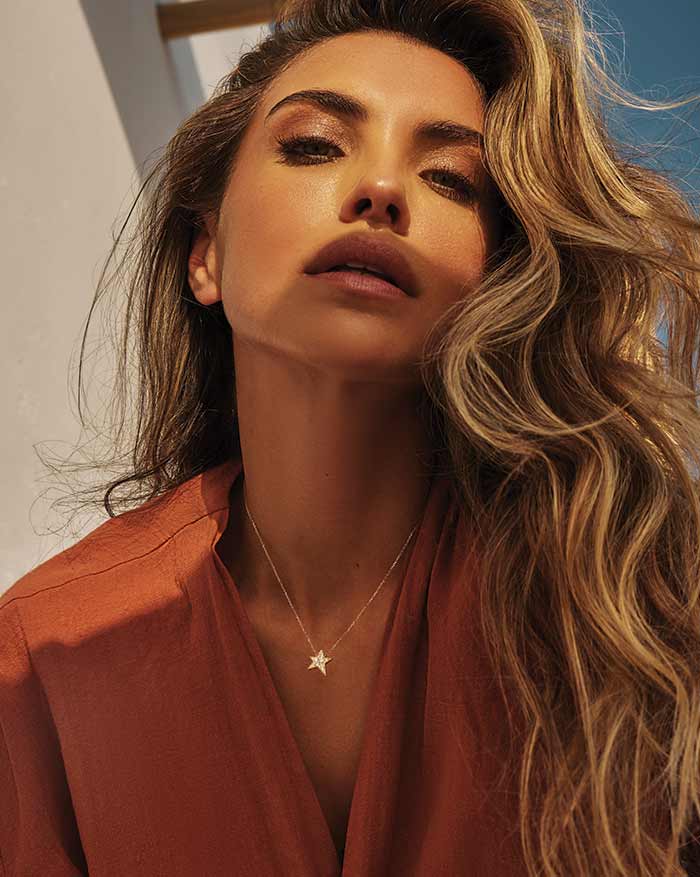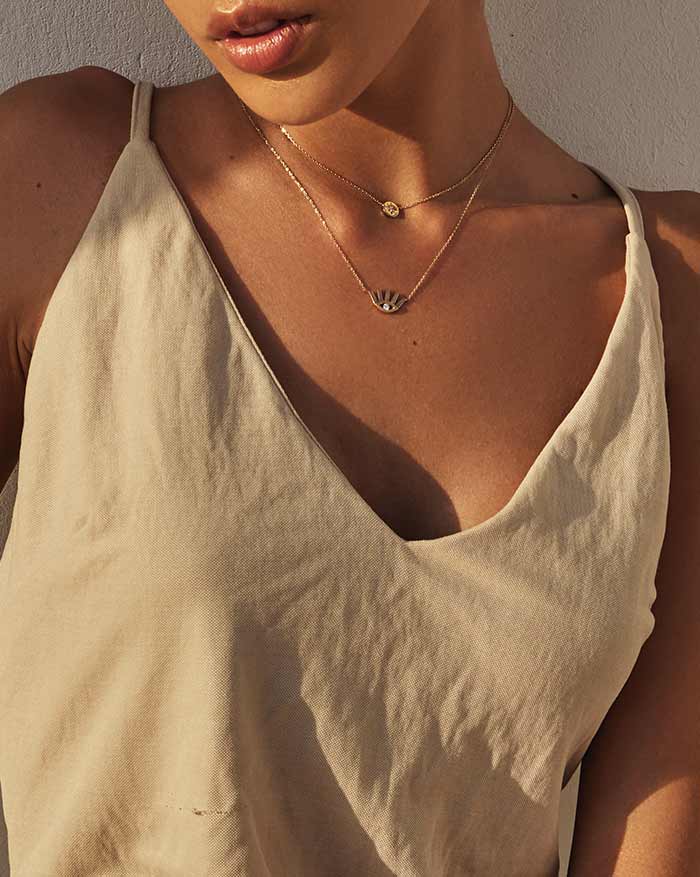 If you're looking for earrings the "Celestial Drop Earrings" are the perfect amulet to drive new positive energy, productivity, and passion into your world. The "Shooting Star Earring" brings new energy, self-fulfillment, and advancement into your life with the power of the majestic shooting star. The "Evil Eye Earrings" repel misfortune and negativity from your life.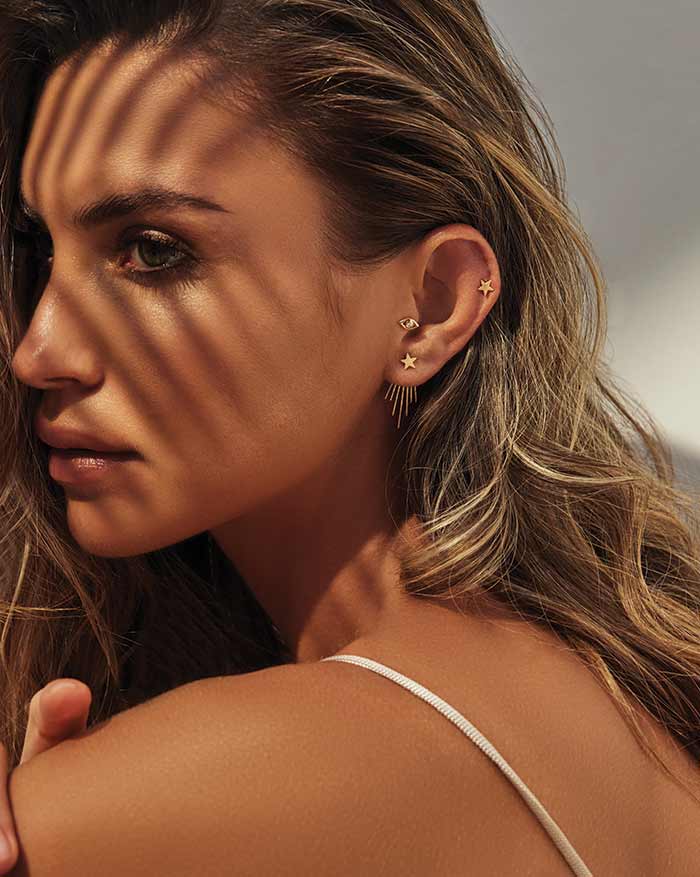 The "Star Signet Ring" embraces the power of the stars that symbolize new beginnings with our star signet ring. The brightness of the "Venus Light Ring" is inspired by the shining light of Venus that spreads love, beauty, and passion.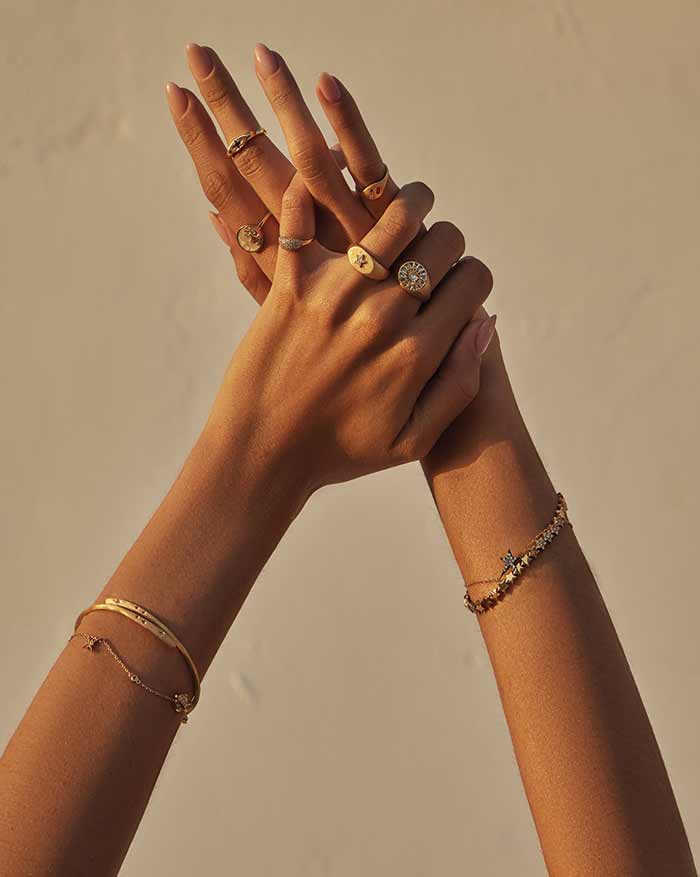 Bymystique is available on www.by-mystique.com. For the first time, the best-selling pieces will be available to shop and try on in person at Tryano in Yas Mall Abu Dhabi.