Burn Calories and Build Muscles with the 12-5-30 Method
Louise Servans - Madame Figaro
19-May-2023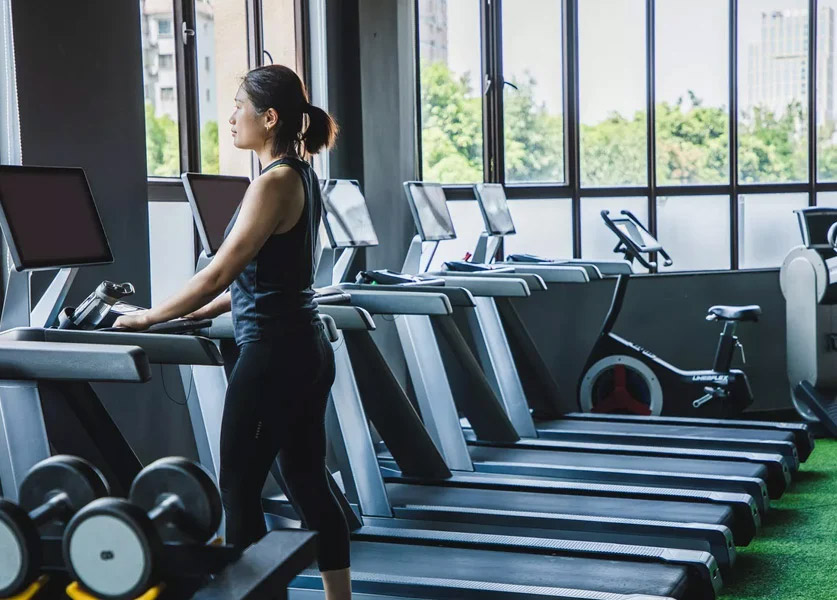 Is walking at 5 km/hour for 30 minutes on a treadmill inclined, the miracle formula to sculpt the body? On social media platforms, a sports doctor and a sports coach analyze the successful 12-5-30 method.
Playing with the functions of the treadmill, American influencer Lauren Giraldo developed the method 12-5-30. A technique consisting of walking on a treadmill inclined at 12%, at a pace of 5 km/h, and this for 30 minutes. "For a long time I was uncomfortable in gyms because I didn't know where to start among all those machines," she said. "This method has made my workouts much easier. Many people who follow me have already adopted it and have had incredible results," she added.
Endurance and lower body work
For sports physician Victoria Tchaikovski, the primary interest of the exercise is its endurance work. Walking at 5km/h offers cardiovascular benefits. "Endurance is what we call a "sport medicine", she declared. "It reduces blood pressure, blood sugar, body fat, and improves sleep quality," she added. "However, to make any sporting activity effective, you must intensify the effort. This is how you mobilize fat reserves and work the heart and lungs."
The 12-5-30 technique also helps with muscle strengthening. "It especially solicits the posterior chain, in particular the buttocks and thighs," emphasized Blanche von Engelbrechten, sports coach at Fitness Park, and herself a fan of the training.
However, if the objective is to observe clear physical changes on the silhouette, this method is not enough. "If you want to build more muscle, I recommend practicing this exercise twice a week and combine it with CrossFit, weight training or Pilates, recommends the sports coach. The effects on the body will be diversified and by breaking the monotony, we will get bored less."
For the exercise to remain effective over the long term, the coach recommends intensifying it after a few weeks of practice. "You can increase the pace and therefore run, to excel even more, or lengthen the duration of the exercise if you do not feel comfortable running," suggested Blanche von Engelbrechten.
A method adapted to everyone
"By skilfully combining intensity of effort and a relatively moderate pace, the method is just as well suited to well-trained sportsmen and women who are looking to improve their cardiovascular resistance, as to people wishing to resume physical activity", informsed Dr Victoria Tchaikovski. Not to mention that walking is often less frightening than other practices such as running or cycling.
Only general contraindications apply to the 12-5-30 method. "As with any cardiovascular activity, it is advisable to do a medical check-up for people over 45, especially those who have been sedentary for a long time, before starting", concluded Dr. Victoria Tchaikovski.