4 Makeup Trends From Milan Fashion week SS21
Classic Italian Glamour
Christina Jaber
2-October-2020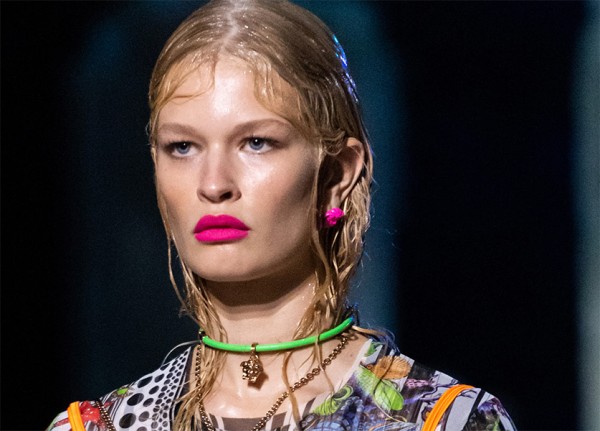 Now that Milan Fashion week is over and Paris Fashion week kicked off on the 28th of September, we have been going over all the runways with our radars on to spot the ultimate trends we will definitely follow next summer.
Despite all the circumstances, Milan Fashion week proved that luxury and elegance are keys to its fashion shows. Fashion and beauty trends spoke out loud to the resilient spirit of the city that has been, just a month ago, fighting a Covid-19 outbreak. In makeup, this season was all about classics and looks that never go out of style.
Keep scrolling to check out 4 makeup trends we spotted from Milan Fashion week.
Wing it!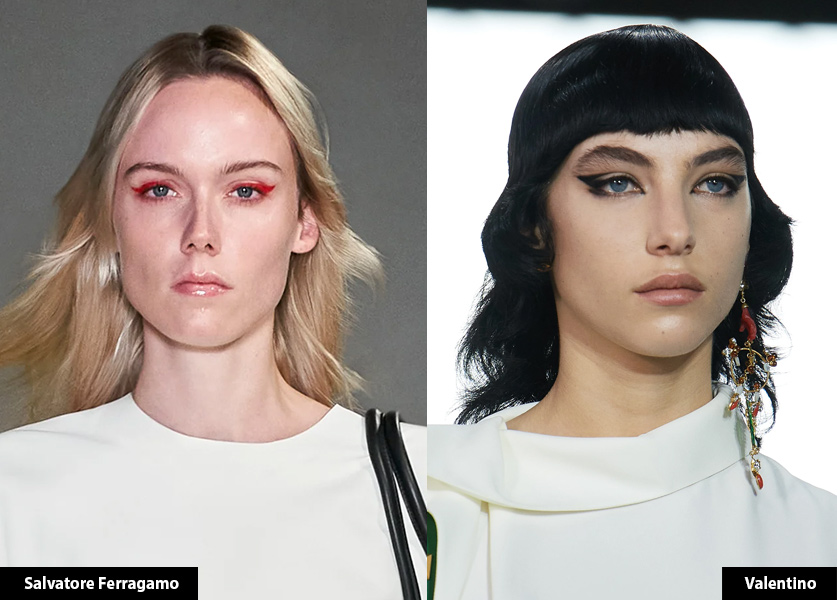 In an interpretation between classic and pop, the sharp winged eyeliner definitely gave the look a bolder touch, but this time with some twists. Makeup artist Pat McGrath at Valentino drew eyeliners in different shapes, one of them was the outstanding dramatic thick and long eyeliner in black. At Salvatore Ferragamo, the red winged eyeliner was just another expression of bold and chic.
Red Lips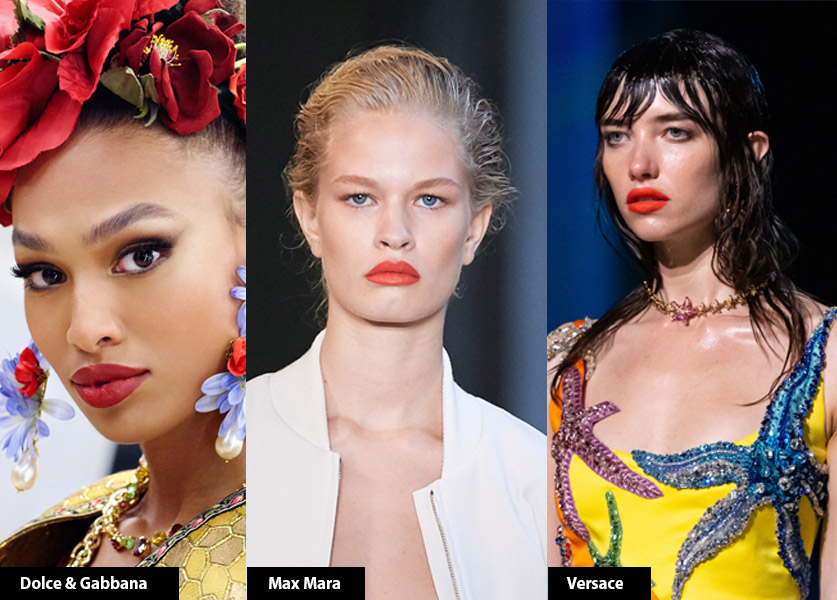 With masks the new normal, some houses at Milan Fashion week chose to rebel with some red lips, whether pop red, cranberry or classic red. We've seen and loved it at Dolce and Gabbana, Max Mara and others.
Minimalism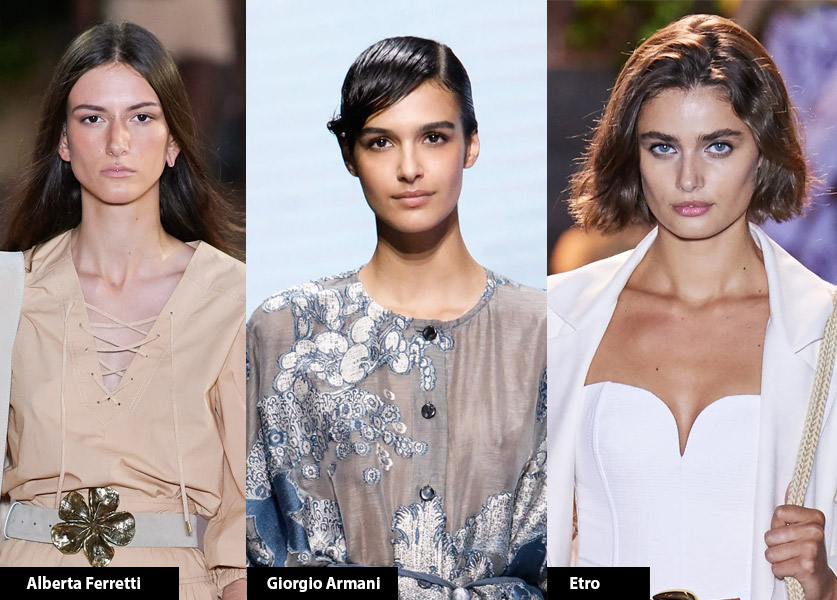 Radiant skin and healthy glow, were the classical minimalist no-makeup makeup that was frequently seen during Milan fashion week. Whenever you see Etro's bare skin, making your skin glow this way is the first thing you'll start working on!
Glitter hues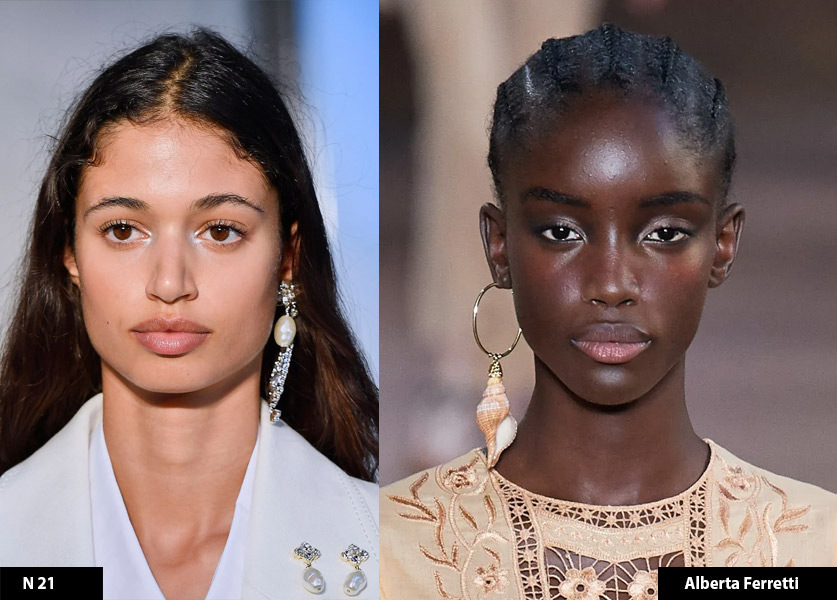 Once you hear glitter, you think bold. But here are the smoothest yet most elegant glitters you'll ever see. The inner corners of models' eyes at N21 were dusted with metallic silver shadow for an unexpected highlight to an otherwise subdued, nude look. At Alberta Ferretti, although the blush cheeks were outstanding, we fell in love with the fresh and smooth glitter hues.