Easy Chocolate Yule Log
Samar Maatouk
15-December-2021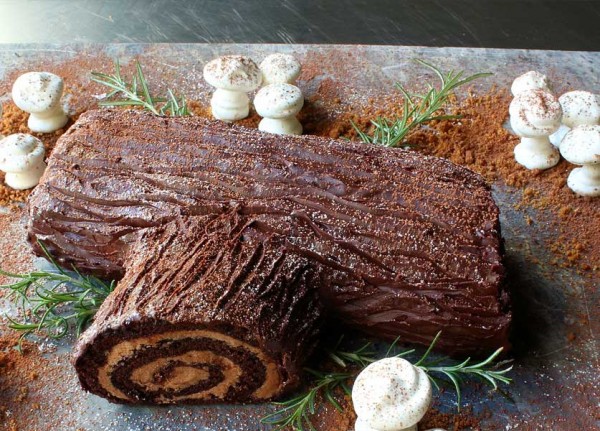 Ingredients
4 large eggs, separated
2/3 cup of sugar
Half a cup of flour
2 tablespoons of cocoa
1 teaspoon baking powder
1/4 teaspoon of salt
Filling
1 cup heavy whipping cream
2 tablespoons of sugar
¼ teaspoon of almond extract
Frosting
1/2 cup of soft butter
2 cups of sugar
50 grams of melted chocolate
2 tablespoons of milk
2 teaspoons of vanilla extract
Directions
Put the egg whites in a bowl and leave at room temperature for 30 minutes.
In a large bowl, beat egg yolks for 5 minutes, then gradually add 1/3 cup of sugar. Add flour, cocoa, baking powder and salt until mixture is homogeneous.
Beat the egg whites until peaks form, then add the remaining amount of sugar. Spread mixture over cake batter and pour evenly onto a baking paper in a tray.
Put in the oven for 10 minutes. Set aside for 5 minutes before turning onto a clean towel dusted with cocoa.
To prepare the filling, whip the cream until peaks form, then add the sugar and almond extract. Spread the filling on the cake after it cools down, then roll it very well.
To prepare the frosting, beat the butter with the sugar, then add the chocolate, milk and vanilla until the mixture is smooth.
Spread on cake and serve.