This is how Lady Gaga dominated the VMAs this year
She definitely won the facemask game
Vanessa Haber
31-August-2020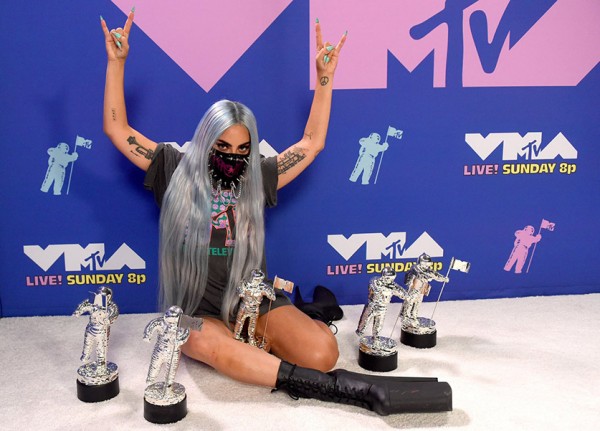 Although many international awards ceremonies and events have been postponed or cancelled this year, due to the pandemic, however, we are getting used to the "new normal", as yesterday, the MTV Music Video Awards held its 37th edition while maintaining social distancing and safety measures.
This doesn't mean that everything went as normal at the VMAs this year, as most of the even was recorded previously and broadcast on Sunday, including artists' performances, like Lady Gaga and Ariana Grande, who performed at empty arenas. Despite the crowds' absence and live coverage of the event, the VMAs did not exclude the red-carpet moments, making the VMAs, the first to include an in-person event without using any video calling apps that have recently been used to throw concerts this year due to Covid-19.
Lady Gaga's looks were also no normal during the VMAs, and she was able to dominate the big event with her out-of-the box outfits, which made the ceremony more exciting, adding more suspense to it every time. In a first appearance of hers, Lady Gaga surprised us with a chrome outfit inspired by astronauts, with a silver metallic dress open at the front, with a transparent sphere helmet, which Gaga used as a mask to protect herself from the pandemic as well as matching the concept of her look.
She worn the facemask in different designs on the stage, even during her performance with Ariana Grande, who also showed up on stage with her own face with a metallic look inspired by Gaga's Chromatica album.
Keep on scrolling to check Lady Gaga's craziest outfits of the VMAs 2020, and notice the variety of facemasks that she matched with her looks. Lady gaga did really steal the show with her incredible looks during this unusual VMAs broadcast.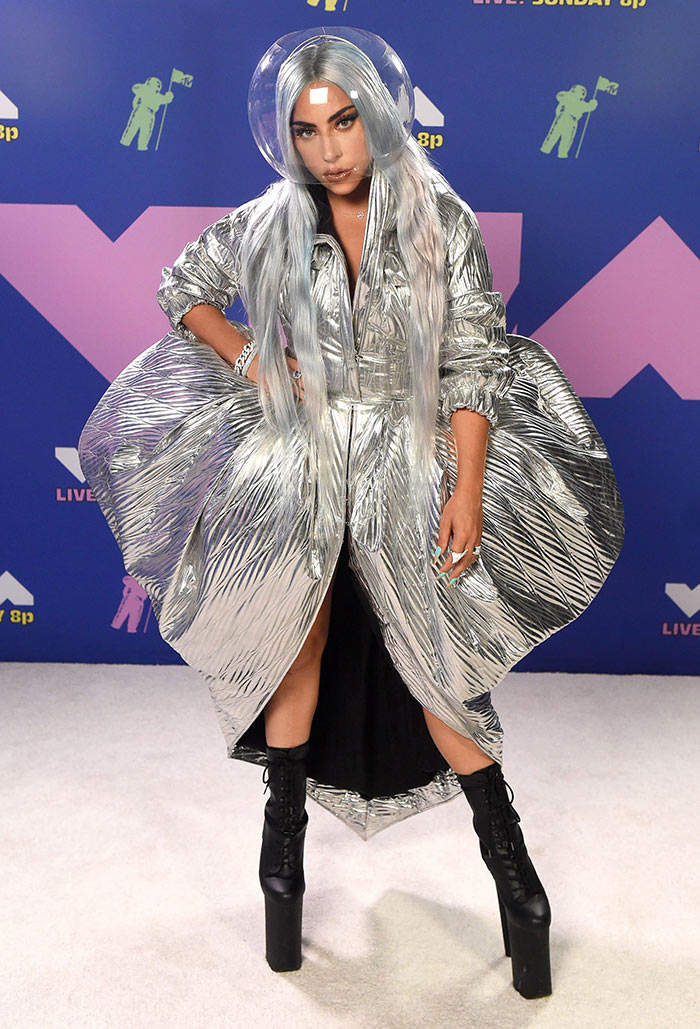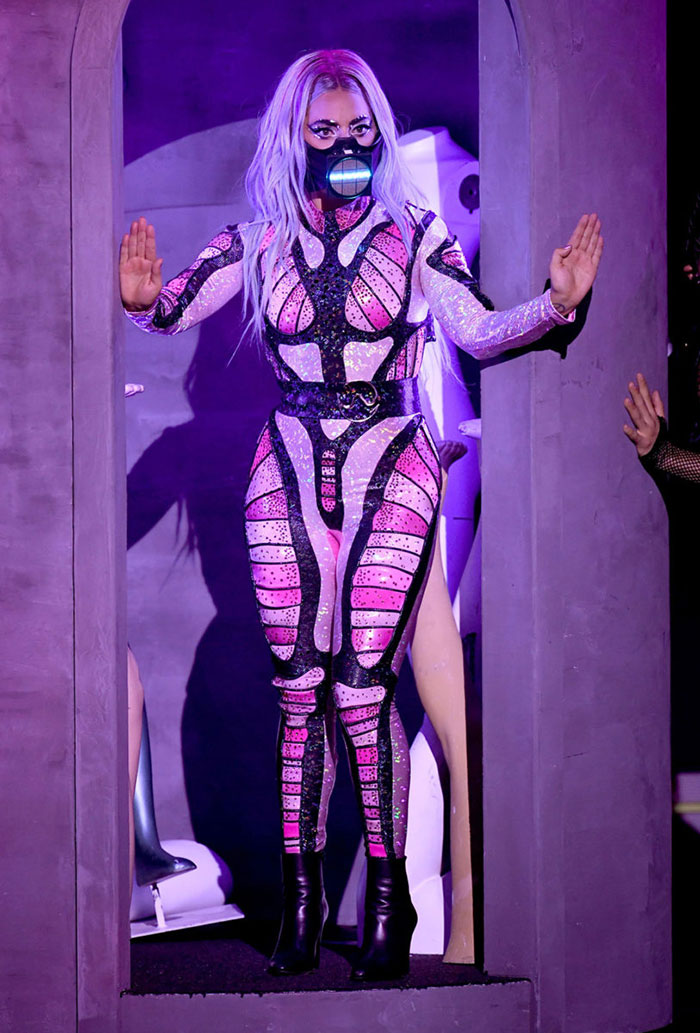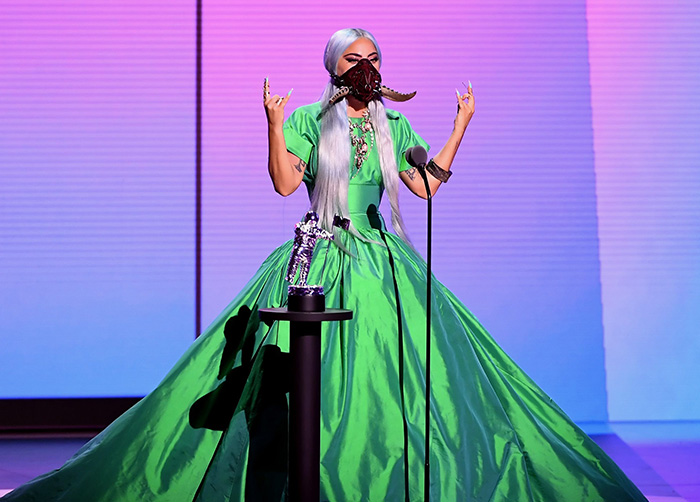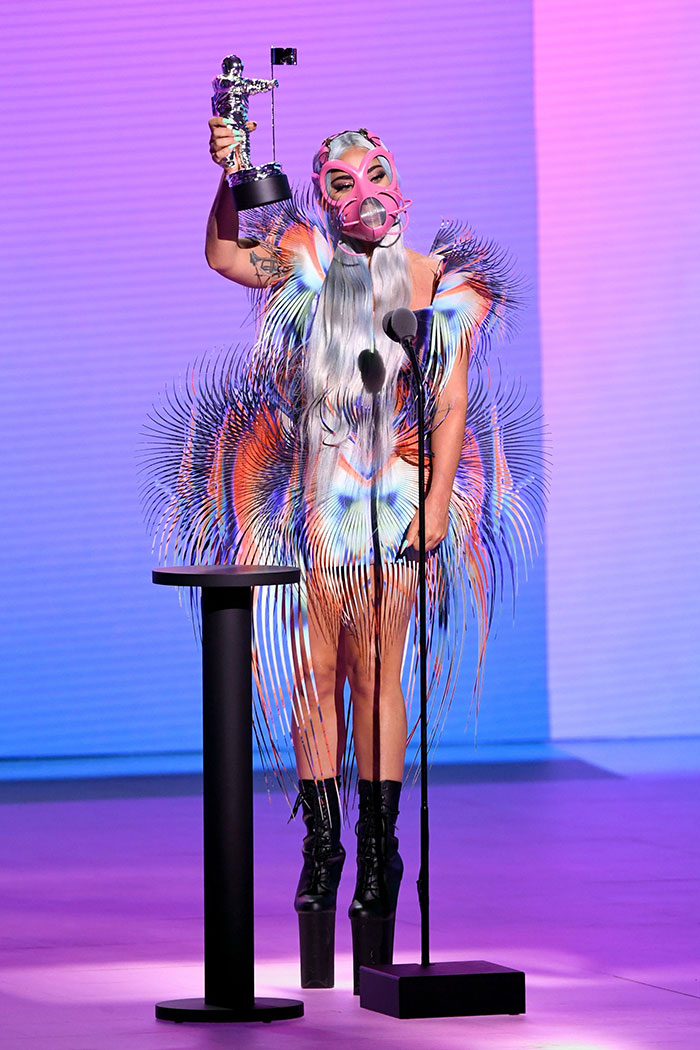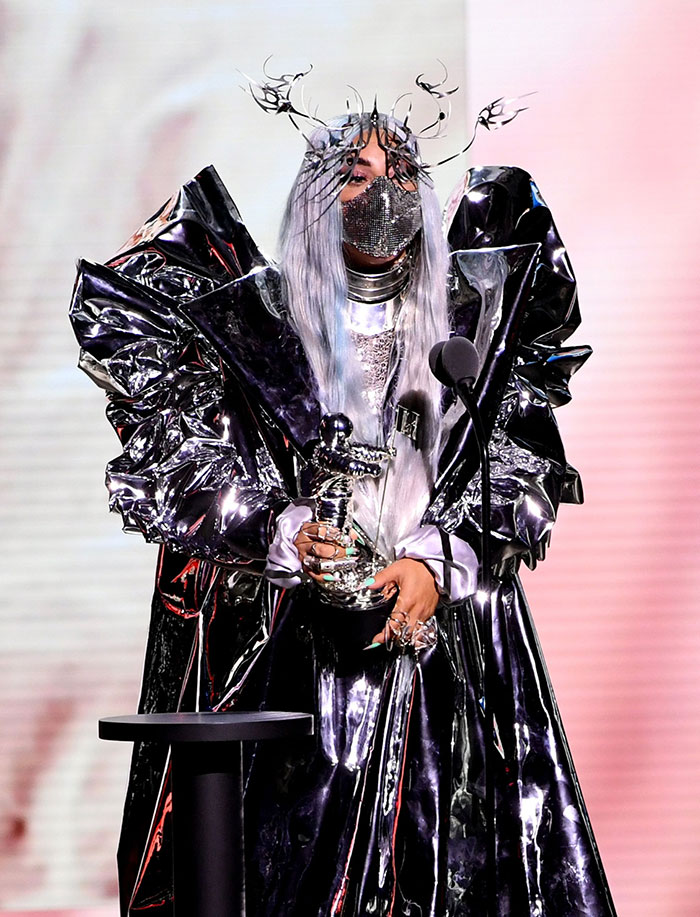 Bella Hadid showed up at the VMAs in a full 90s look with sheer top and pants without including her hairstyle and makeup. Miley Cyrus had a red carpet moment as well with Mugler sheer studded black gown with high gloves, not to mention her short blonde hair with red lipstick on.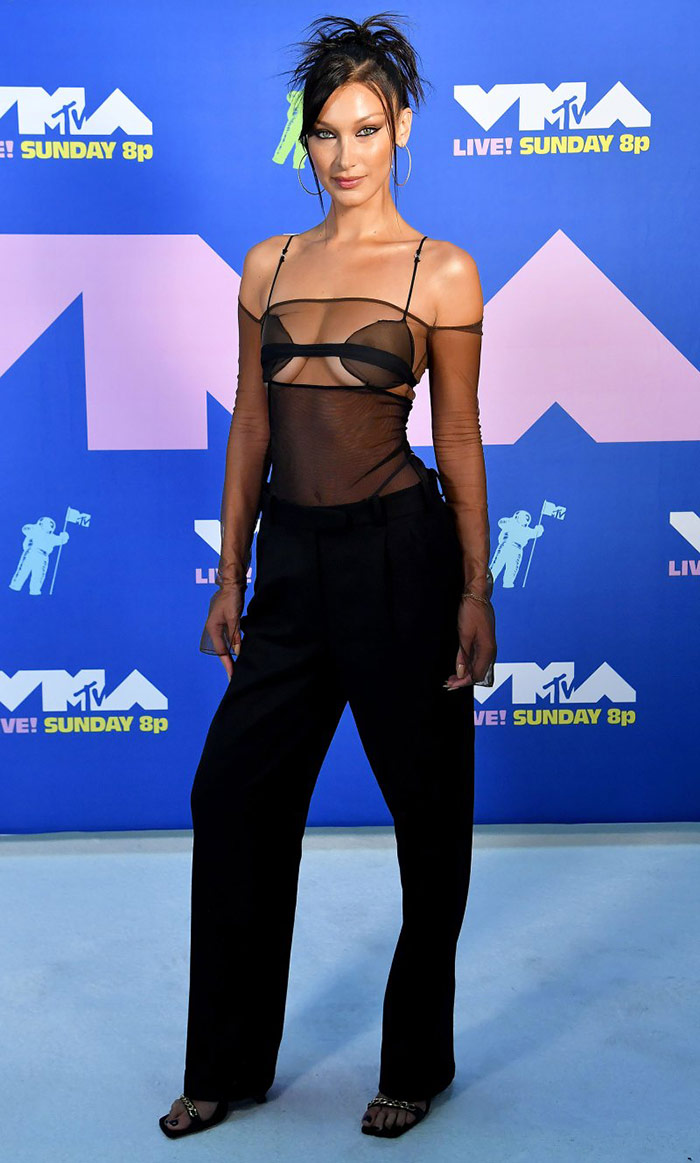 Bella Hadid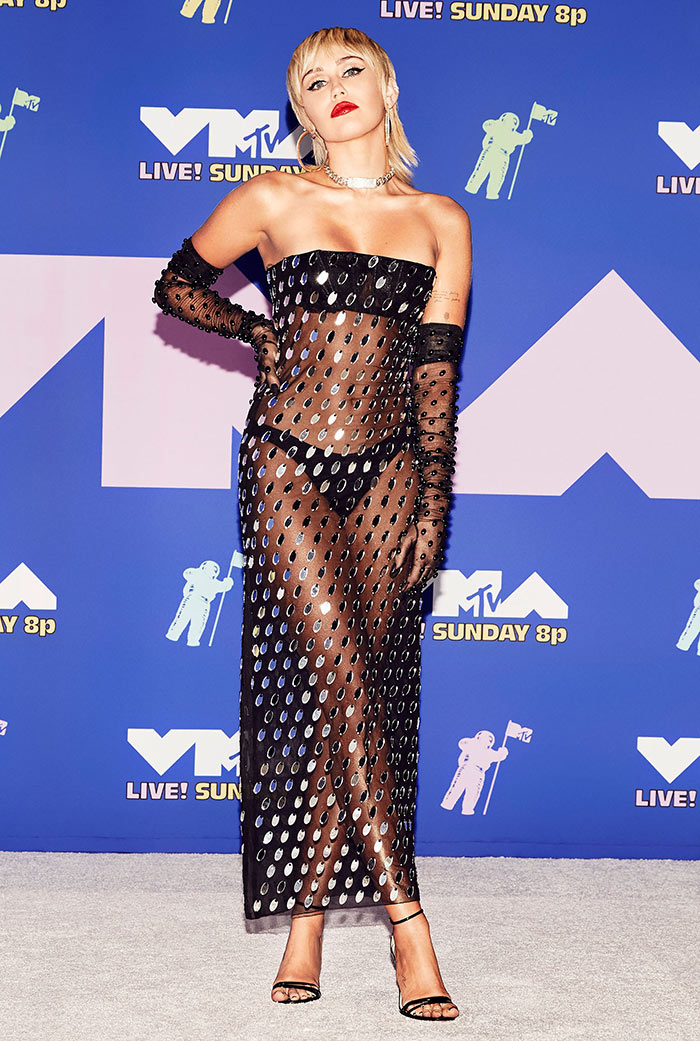 Miley Cyrus