Meet Maria Ivanova, The Russian Director Who Loves Lebanon
Hanane Tabet
23-September-2021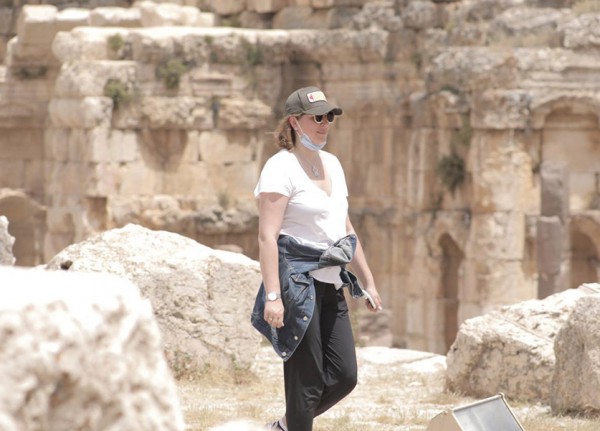 Lebanon is her second home, despite the untenable situation the country is going through. Born in Moscow in 1983, Maria Ivanova Surae graduated from the journalism faculty of Moscow State University, but it was towards cinema that she turned 16 years later and began a career as a producer, screenwriter and director. We caught up with her to find out more about her debut feature The Anger, a Lebanese-German co-production.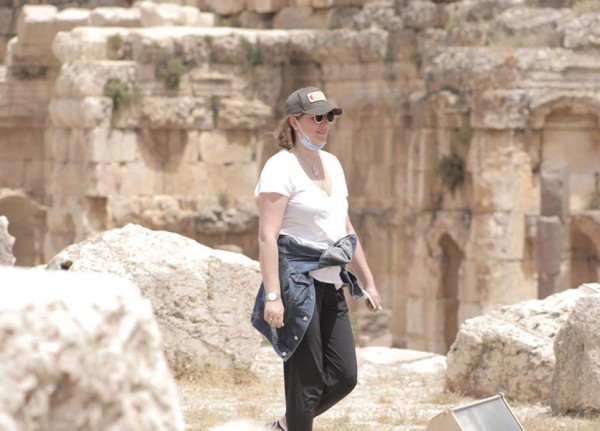 Tell us about your new movie The Anger.
"The Anger" is my directorial debut. I had been working up to this for seven long years, then I very quickly wrote a screenplay in three weeks, in March 2020. "The Anger" is a psychological drama, a story about a young woman who ran away from a miserable life with her mother, who didn't love her, from country to city and met her love there. At least, she thought she did. This is a story about the fact that salvation is always inside you and that you shouldn't expect anyone to help you.
"The Anger" is an international project. For the male lead I invited French actor Aurélien Chaussade. He did a great job with such a complicated role. Other roles were played by amazing Lebanese actors: Julia Kassar, Mohamad Akil, Houssam Sabbah, Pierre Chamassian and many others. I invited Tommaso Fiorilli as director of photography. He worked on "The Insult", and I really liked his style.
At the post-production stage The Post Republic, a large German post-production company, joined us. So this is a co-production between Lebanon and Germany.
Why did you choose to do a movie about Lebanon in particular?
I wasn't supposed to be in Lebanon in 2015. My cameraman and I bought tickets to Damascus to film the rest of the film about Syrian refuges "Fleeing the War" which we started shooting in Berlin. But a month before our departure the flight was cancelled. We bought tickets to Beirut hoping to go to Syria by car. It was late December, the weather in Lebanon was very bad that year, roads were covered in snow. We decided to wait until roads would be open. We walked around the city and suddenly I saw the Raouche Rock and realized that I would return to this country many times. That was magic, I realized it then clearly.
Eventually we took a plane to Damascus, finished the film in Syria and Lebanon and in February 2016 I started planning the first Russian Film Festival in Lebanon. It took place in October 2016. And since then I haven't been able to imagine my creative life without this amazing country.
How was it working with Lebanese actors?
I love working with Lebanese actors: Julia Kassar, Mohamad Akil. I will never forget our work with actor Houssam Sabbah, who played the main character's father. Sadly, he recently died in a car accident. I remember how Houssam approached me during the shooting of the village episode and suggested a very important idea. This was included in the film, and I'm very grateful to him for that. I realized how finely and deeply he understood my script. It's a shame that he didn't see the finished film.
What, in your opinion, is the most important quality of a film director?
The main quality a director must have is courage. You shouldn't listen to other people's opinions, you should listen to your heart and your intuition and then movie magic is bound to happen and everything will work out.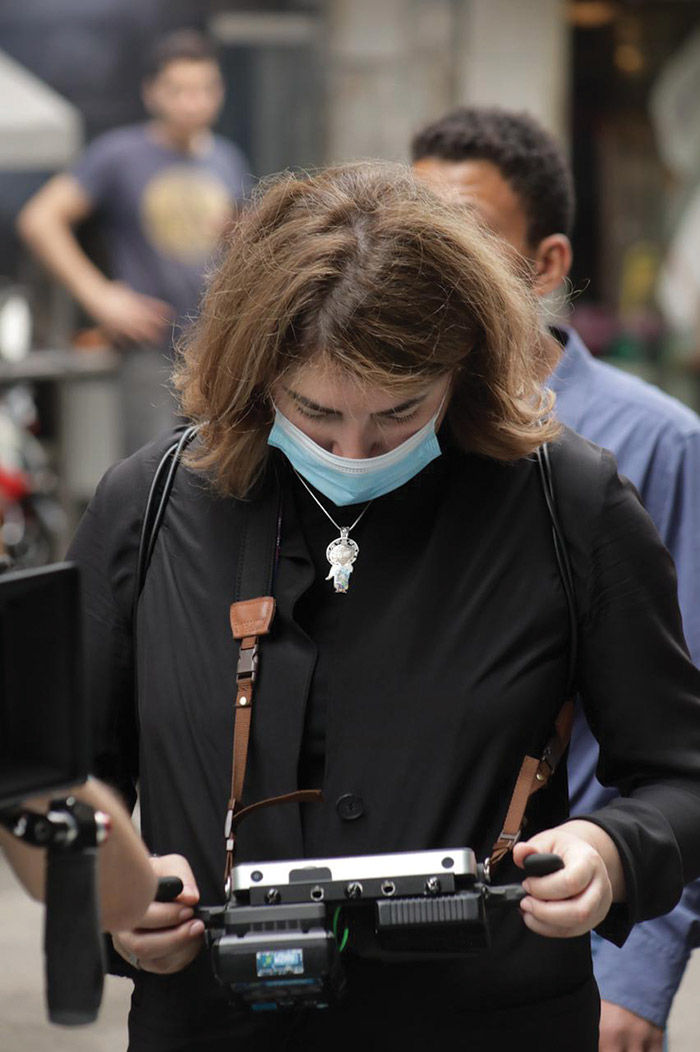 Your upcoming projects.
After my fiction debut I decided to make a documentary again. When my friend from Lebanon told me that Lebanon still has such a phenomenon as a lakit, a person absolutely deprived of his rights in today's world, I realized that it was the film I wanted to make. According to the Islamic dictionary, a lakit is an illegitimate, abandoned child. In Lebanon we found Saleh; he is 23, but really no one knows how old he is exactly. He can't write or read, he doesn't have a passport, he can't get an education, travel, work, he doesn't even have a right to a surname. Saleh has had a very hard life full of tragedies and hardships. This May I made a film about Saleh and named it "I'm not Lakit". Now we are editing it. It is a Lebanese-Romanian co-production. I hope that after the film Saleh's life will change for the better.