Florence Pugh New Face of Valentino Makeup
Nada Hanna
13-June-2023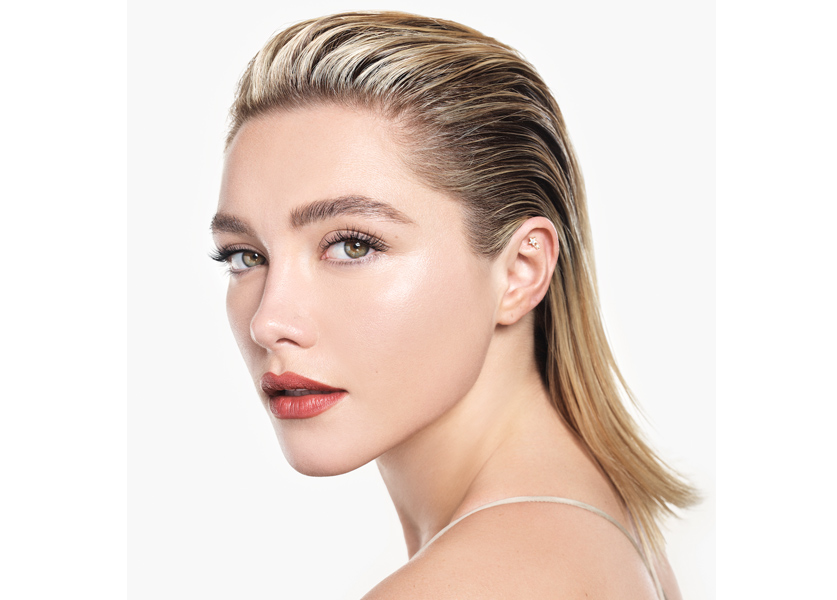 For its new face on makeup, Valentino Beauty found the ideal ambassador for the brand: British actress Florence Pugh. The new DI.VA shares with Valentino and her optimistic, edgy, fearless style are perfectly in sync with the House. The actress has publicly spoken about feminism, stood up against body shaming and shared her views on respecting diversity - not only respect for women but respect for everyone. The perfect fit to convey what Valentino Beauty is renowned for: a Couture brand that that celebrates the extraordinary in each individual.
Representing her generation, Florence Pugh's exceptional personality is an integral part of her talent and appeal. She is known for her cool, colorful, creative, expressive, confident, inclusive, and diverse talent. Florence is authentic, true to herself and natural, at the same time as she is truly unique and has the ability to transform herself, showing many multifaceted ways of being her. This is the very core of the Valentino Beauty philosophy, which makes Florence an ideal ambassador for the brand.
Just like Valentino Beauty, Florence Pugh will celebrate the extraordinary you with her positive and radiant energy.
A major new talent & fashion icon
The actress debuted her career in 2014's The Falling and gained worldwide recognition in 2016 for her leading role in Lady Macbeth. Among her awards, Florence Pugh won the Chopard Trophy at the 2019 Cannes Film Festival. The same year she played in the multiple Academy Award nominated film drama; Little Women and was praised for her performance.
Most recently, in 2022 she lent her voice to the animated feature Puss in Boots and starred in Don't Worry Darling and The Wonder. In 2023 she is starring in the comedy-drama A Good Person, the WWII biography Oppenheimer and Dune 2.
In January 2023 Florence made the cover of Vogue US for the second time, after first appearing on the fashion magazine's cover in February 2020.
Trending artist & trend-making artist
Florence Pugh enters the world of values of Maison Valentino and Pierpaolo Piccioli who perceives identity as an essential element of his creative process that portrays an imaginary made of self-expression. Maison Valentino is present for her most important red-carpet appearances including lately the British Fashion Awards, the premier of The Wonder at the Venice Film Festival, and most recently the 2023 Met Gala.
Thus, the story is now extended to beauty to make the collaboration with the British actress even stronger.