CHANEL Unveils N°5 Fine Jewelry Collection
Nada Hanna
4-July-2023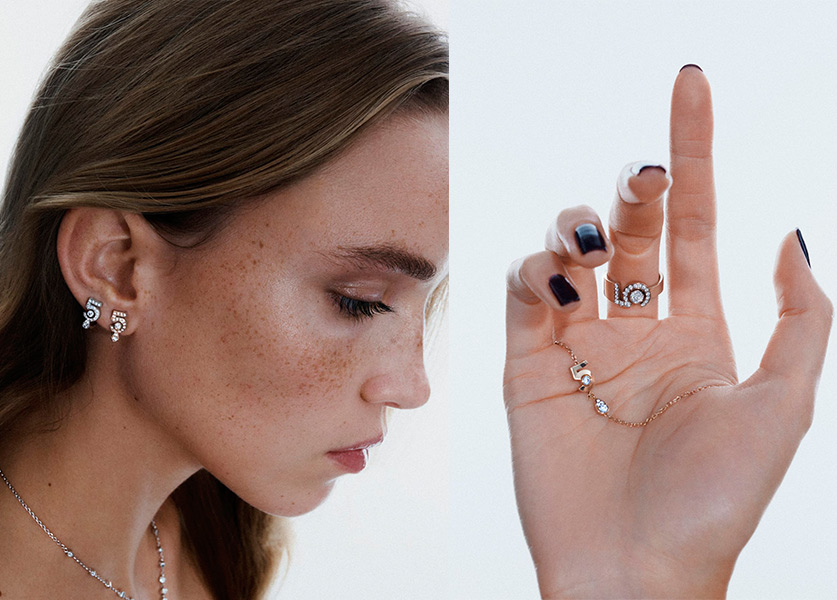 Known as Gabrielle Chanel's favorite number, the contour of the 5 has been traced with BEIGE GOLD and white gold with diamonds by The CHANEL Fine Jewelry Creation Studio. The House has come up with an astonishing Fine Jewelry collection, which reflect the audacity and the spirit of the House, in a lucky number.
5, more than a number: iconic, graphic, symbolic.
5 like the 5th sign of the zodiac, Mademoiselle's astrological symbol.
5 like her favorite day to present her couture collections.
5 like the number of the eternal fragrance.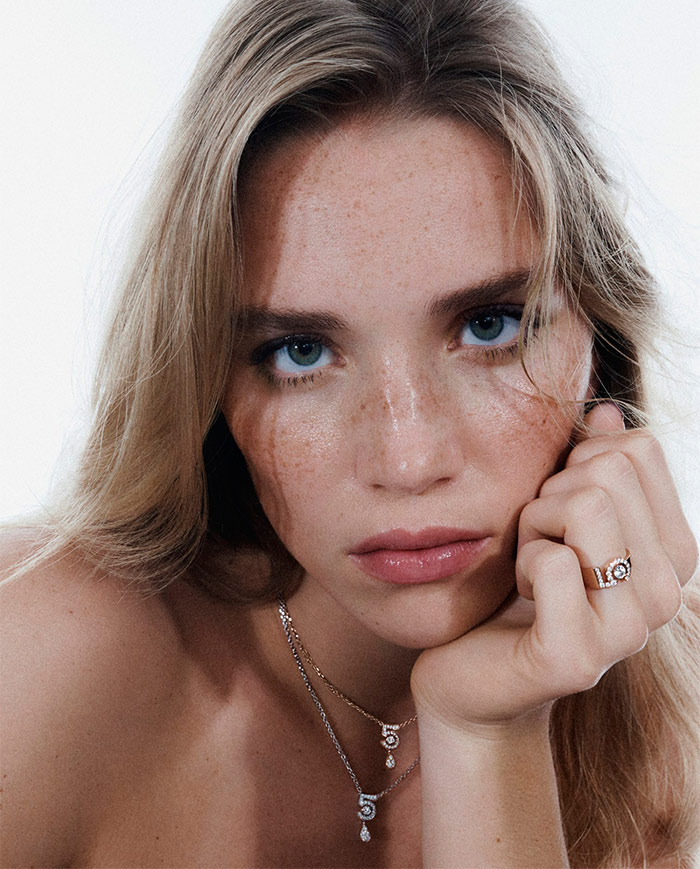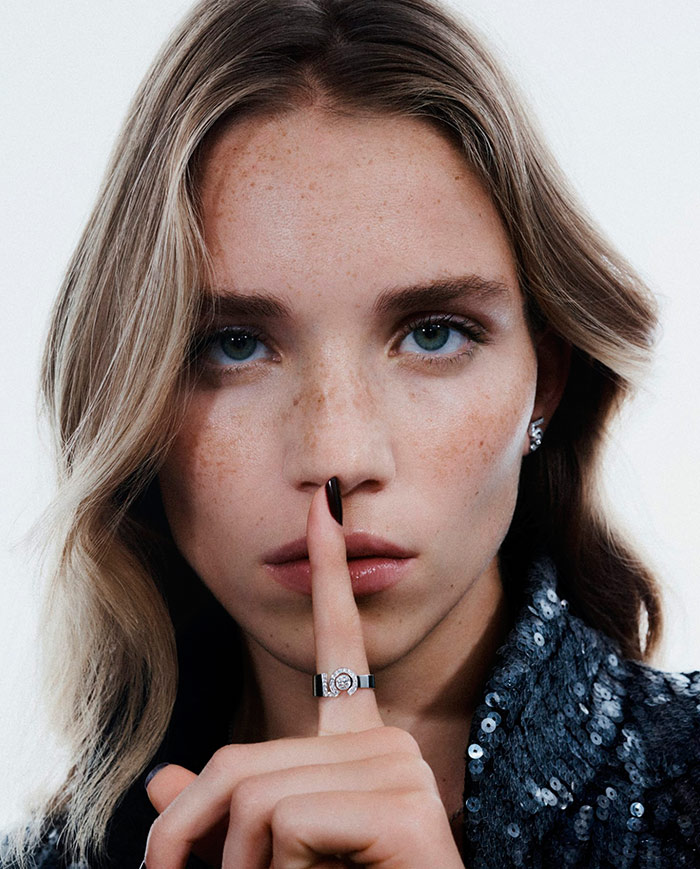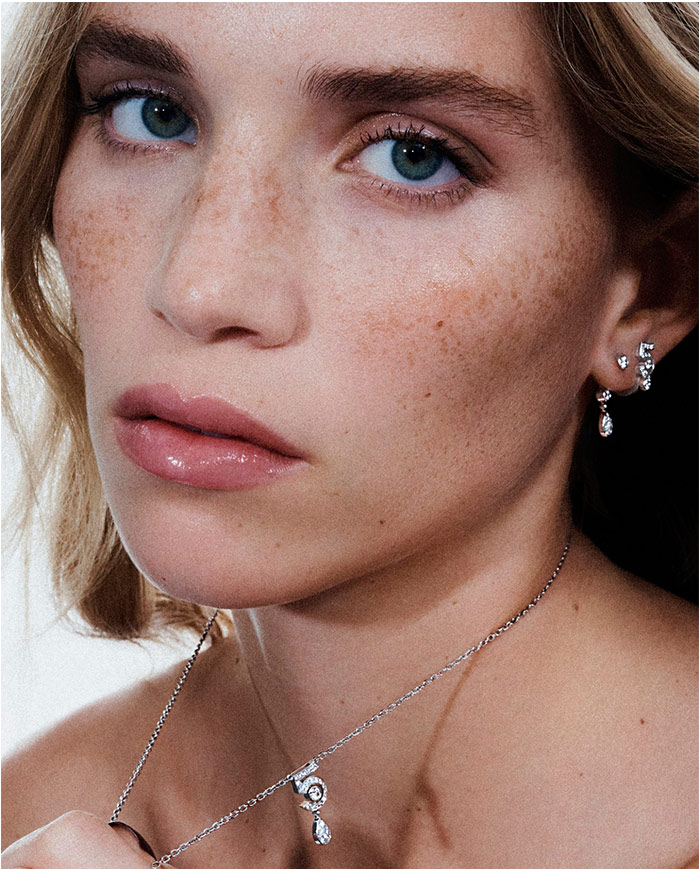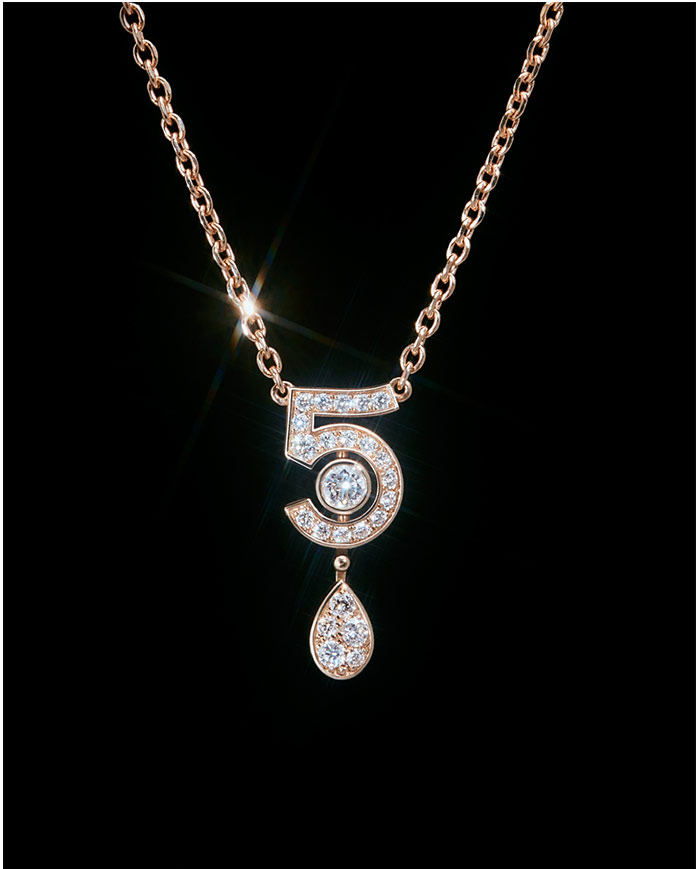 EXTRAIT DE N°5 necklace in 18K BEIGE GOLD and diamonds.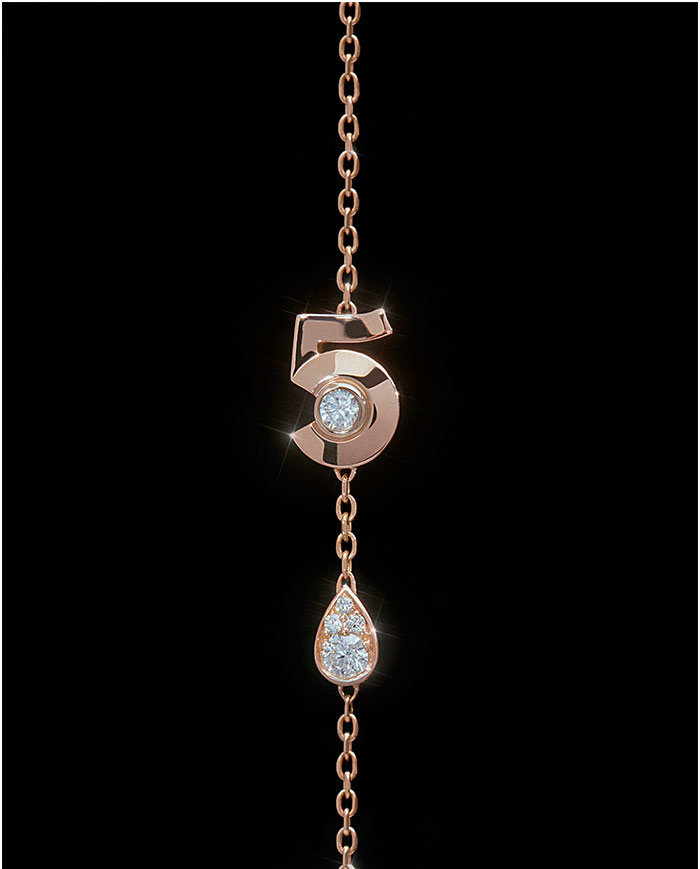 EXTRAIT DE N°5 bracelet in 18K BEIGE GOLD and diamonds.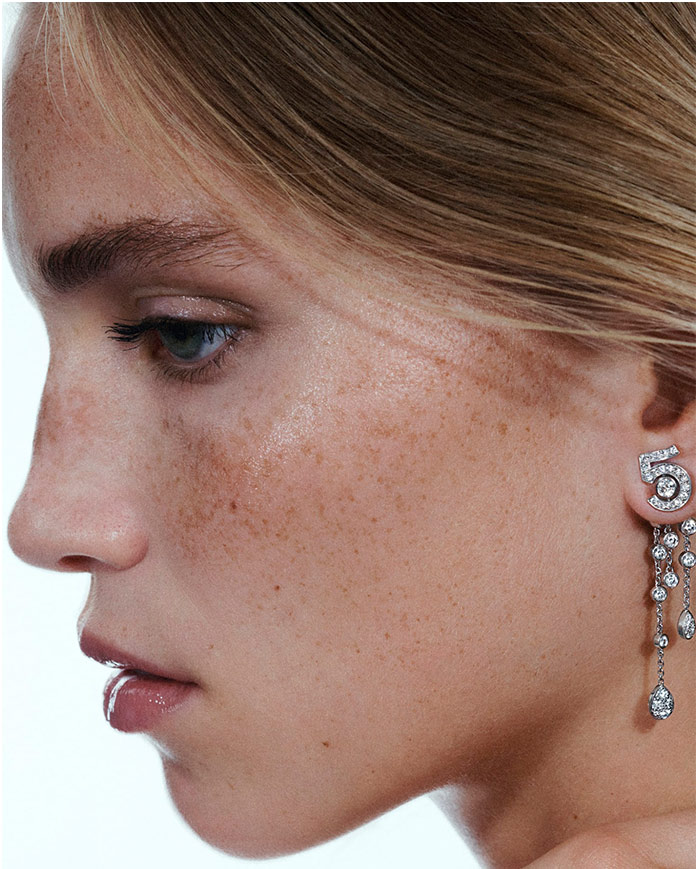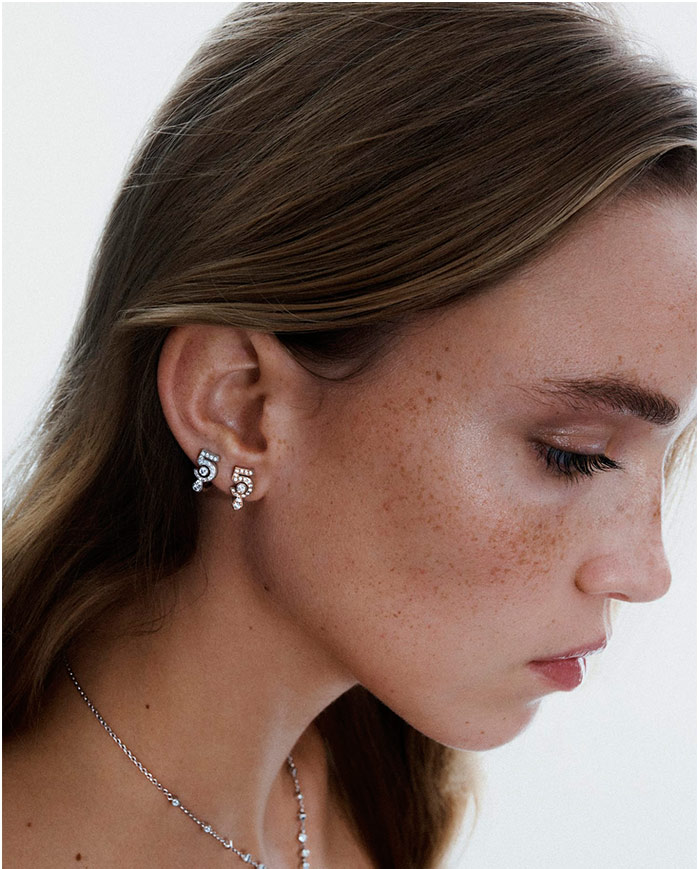 ETERNAL N°5 transformable earrings in 18K white gold and diamonds.
The earrings can be worn with the long section attached behind the lobe or as simple earstuds.