Louis Vuitton GO-14 Bag Reinvents Itself
Sarah Renard - Madame Figaro
30-August-2023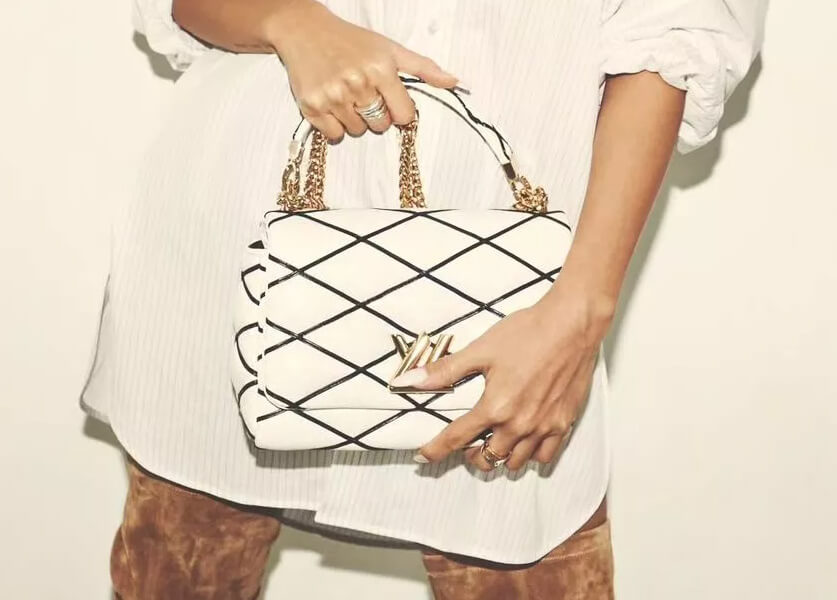 The quilted lambskin leather model was part of the early creations by Nicolas Ghesquière, the creative director of the women's collections at the house. Today, it embarks on a new chapter.
It was almost a decade ago, in October 2014. Within the Louis Vuitton Foundation, which would open its doors to the public only a month later, Nicolas Ghesquière presented his Spring-Summer 2015 collection. Held by silhouettes dressed in leather stripes and lace ruffles, a bag made its first appearance: the GO-14, with a code name referring to the designer and the year of its creation. The model with diagonal stitching accompanied the designer's early days at the house. Today, he reinvents it, heralding its return to the spotlight.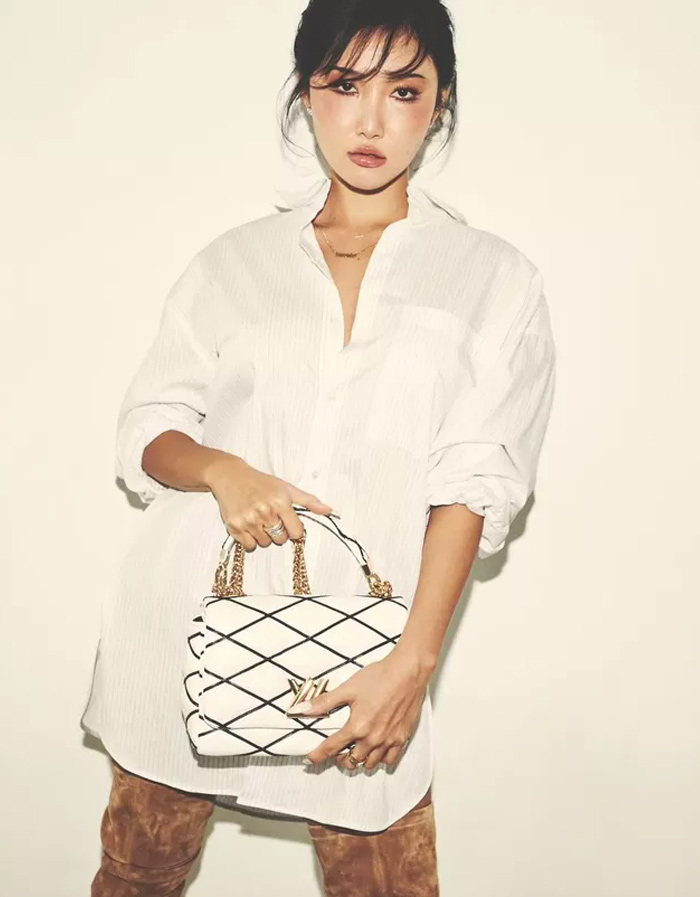 Previously available in red and blue, the GO-14 now dresses in white, black, and pink, as well as toasted or iridescent shades. Its golden chain guarantees a sought-after versatility, echoing Nicolas Ghesquière's conviction that clothing should be practical. The 2023 version of GO-14 can be worn over the shoulder, as a crossbody, and it's also possible to swap the chain for a leather handle, allowing it to be carried by hand. What remains unchanged are the model's core elements.
Vivid Memories
The essence and identity of the GO-14 reside in its cross-quilting, crafted in a manner unique to the Louis Vuitton house, known as 'malletage.' The technique draws inspiration from the brand's heritage as trunk makers and involves seventeen meters of fabric and over twenty steps. Paired with Nicolas Ghesquière's graphic touch, this bag serves as both a testament to heritage and a symbol of continuous innovation.