Giorgio Armani Returns to Venice with a Privé Fashion Show
Rita Khoueiry
7-September-2023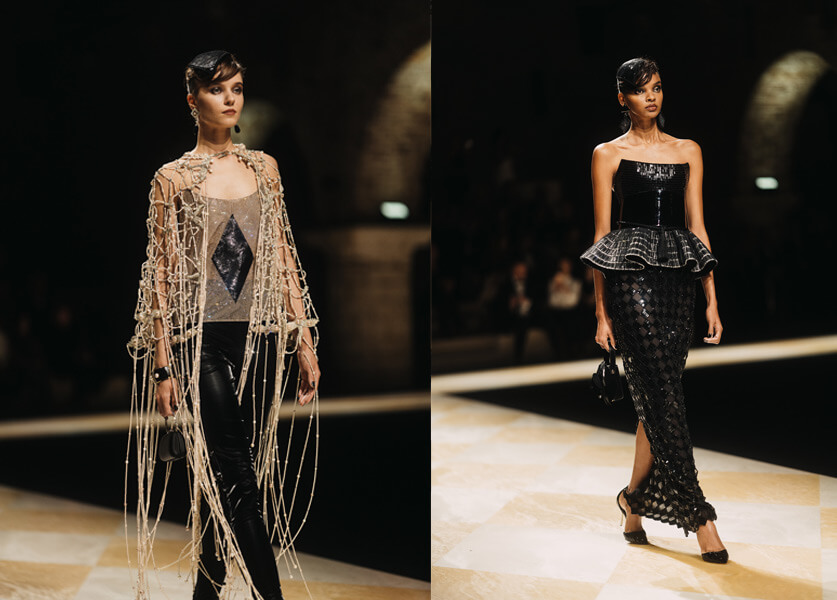 Giorgio Armani was set to mark the eightieth Venice International Film Festival with a grand celebration of the city through its One Night Only series of global events. One Night Only Venezia would kick off with a Giorgio Armani Privé fashion show at the historic Arsenale, featuring a selection of Haute Couture looks, including garments inspired by Venice itself. The fashion show unfolded against the enchanting backdrop of the Tese delle Nappe. Following the show, a cocktail party was hosted for 700 attendees, complete with a live performance by Róisín Murphy and a DJ set by Mark Ronson.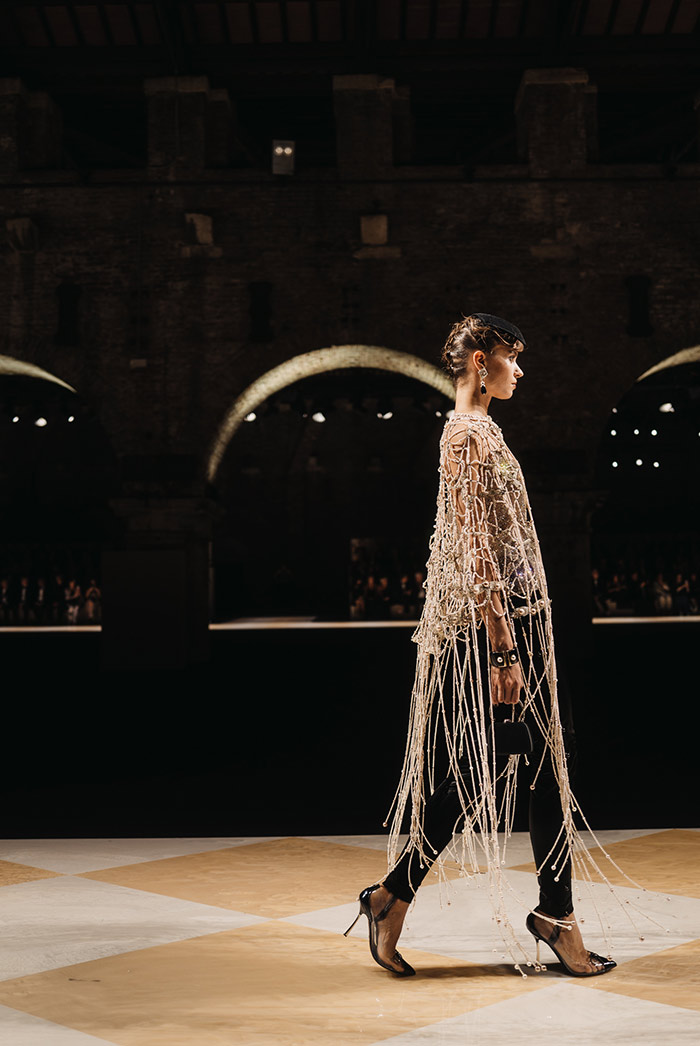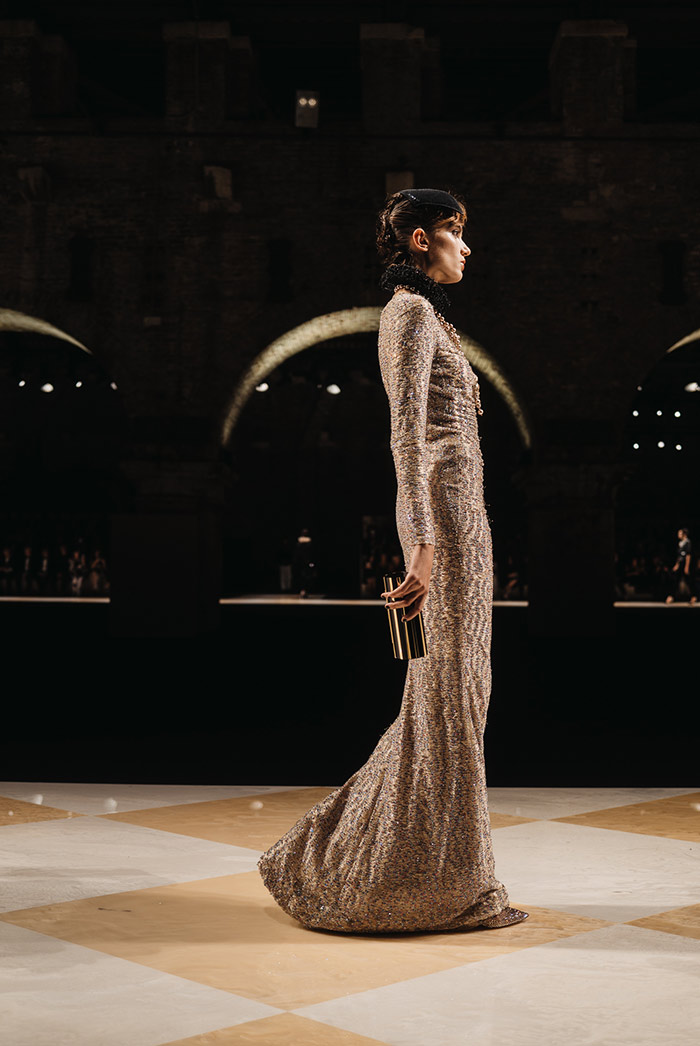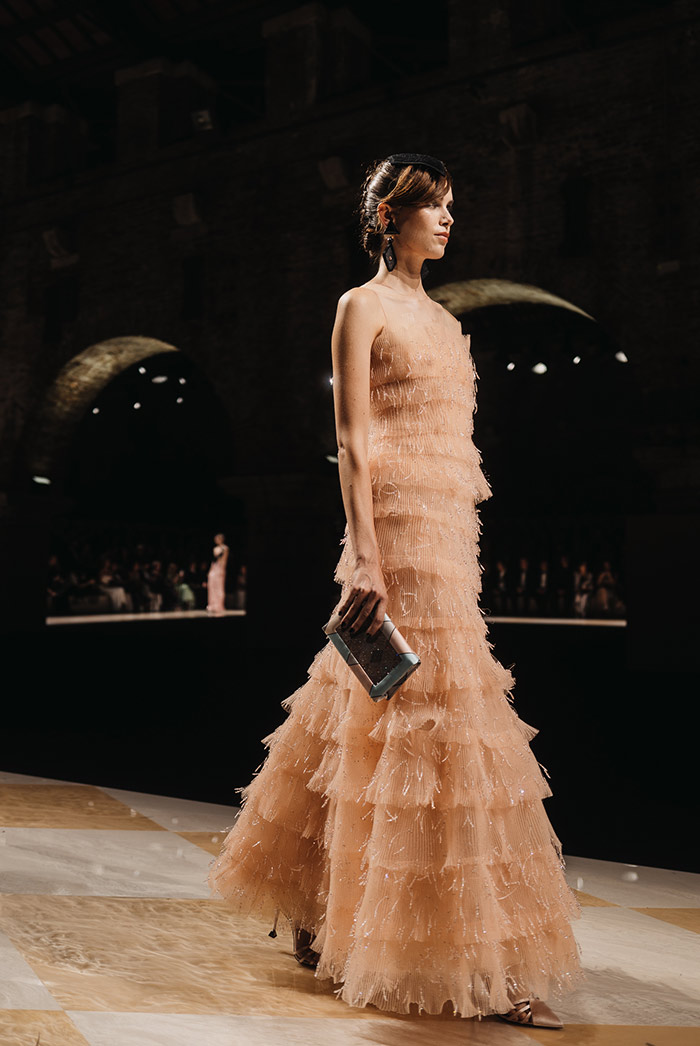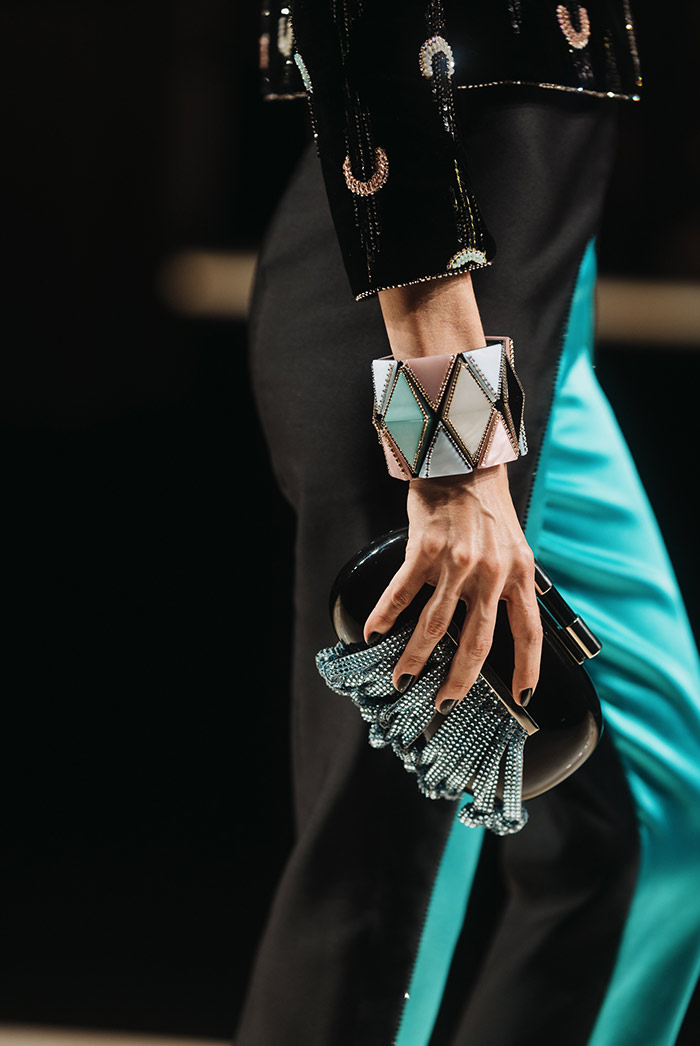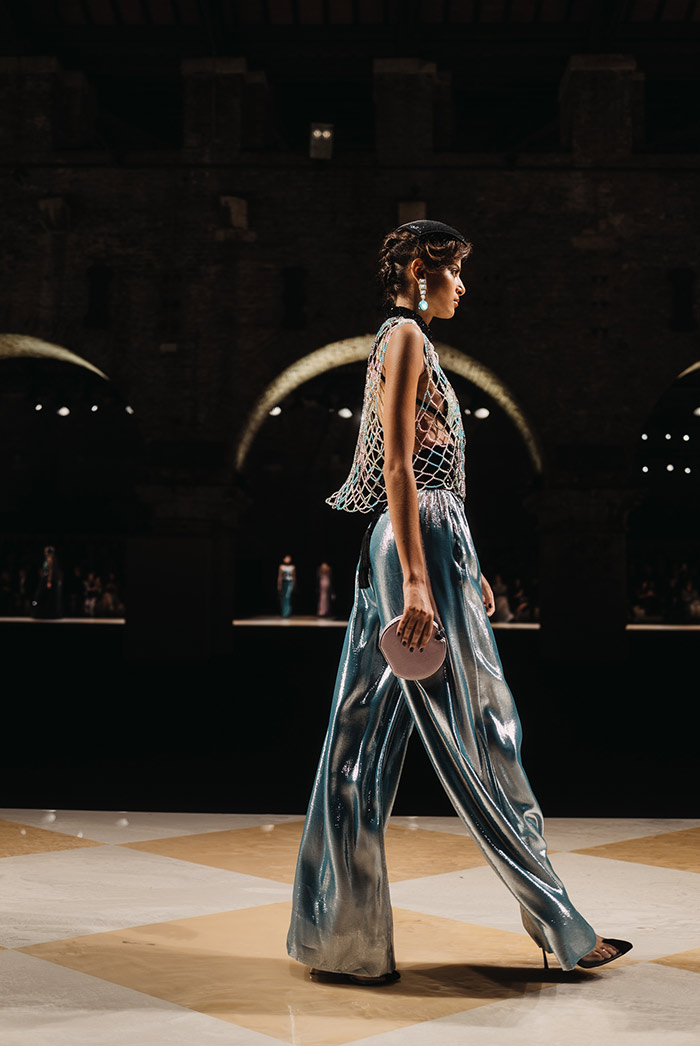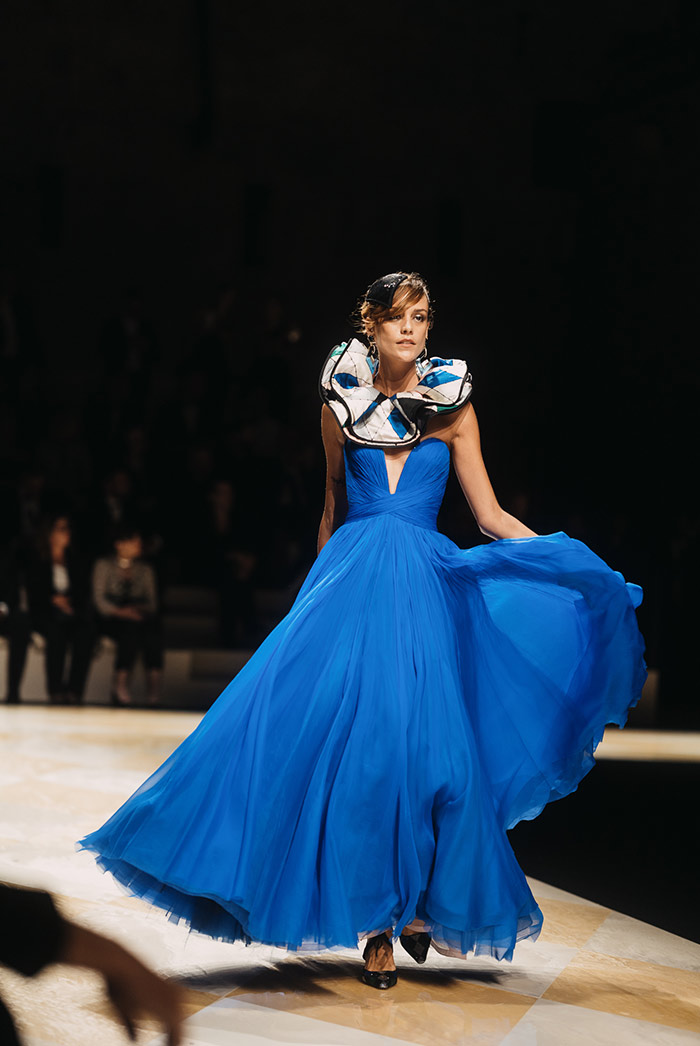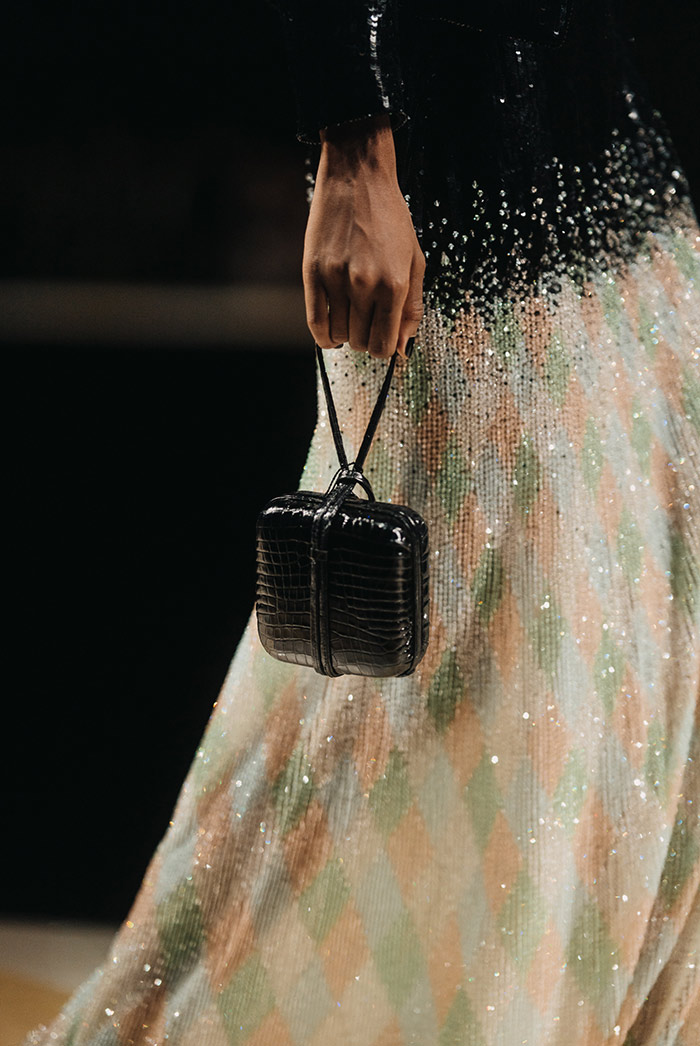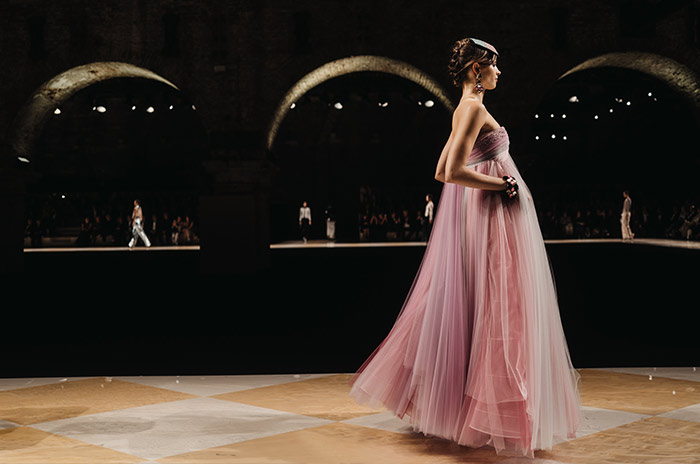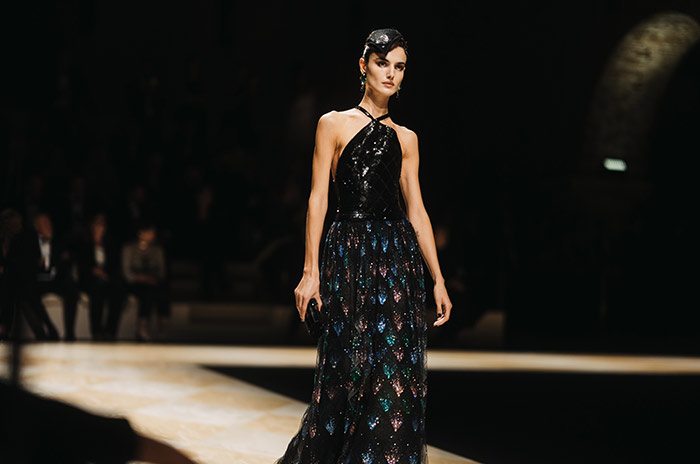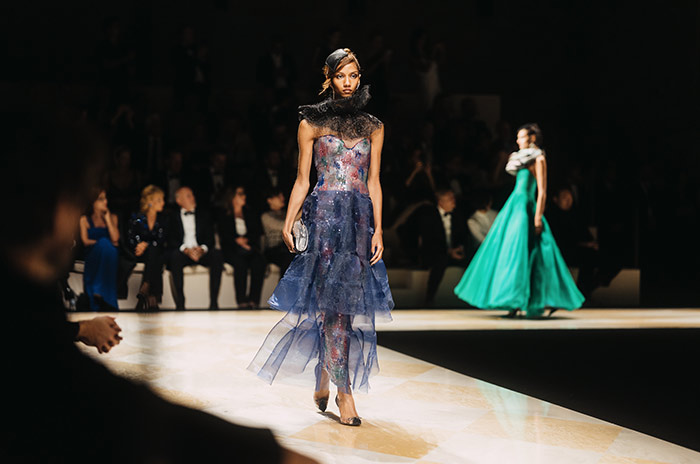 This event continued Armani's long-standing connection with the Venice Film Festival, dating back to 1990 when they celebrated the world premiere of Martin Scorsese's documentary, "Made in Milan." Over the years, Armani has dressed numerous actors and directors attending the festival.
Notably, One Night Only Venezia 2023 places a strong emphasis on environmental responsibility, in alignment with ISO 20121. The Armani Group has implemented measures to reduce waste, promote recycling, minimize food waste, eliminate single-use plastics, and employ energy-efficient LED lighting. Suppliers are required to adhere to specific social and environmental standards. Moreover, any remaining greenhouse gas emissions tied to the event will be offset through support for environmental projects dedicated to preserving the Venetian Lagoon's ecological balance.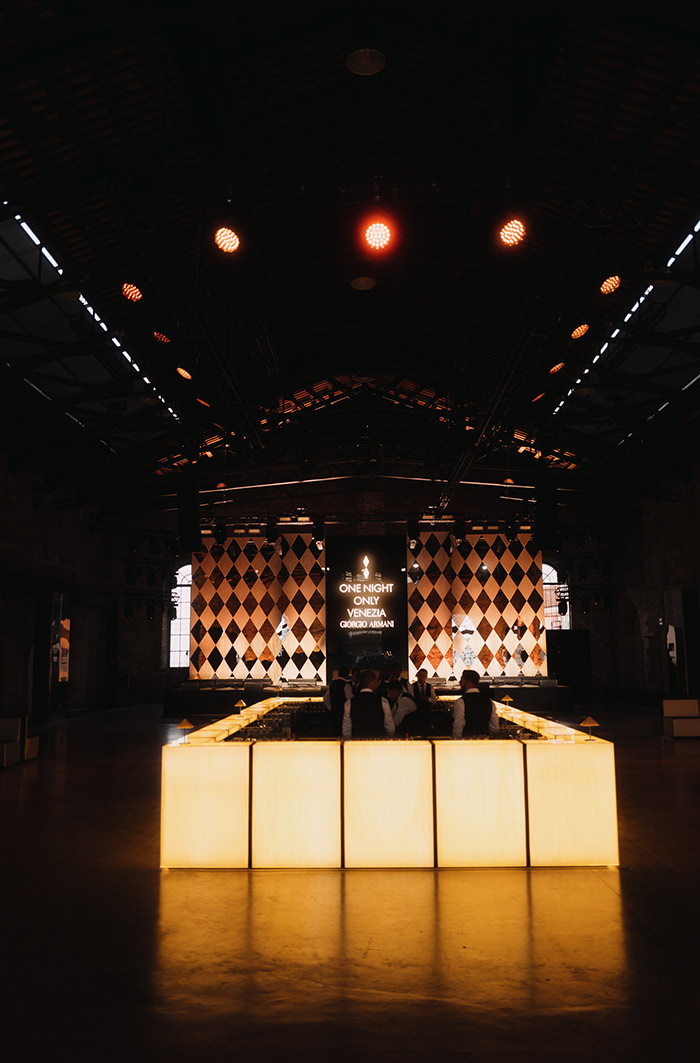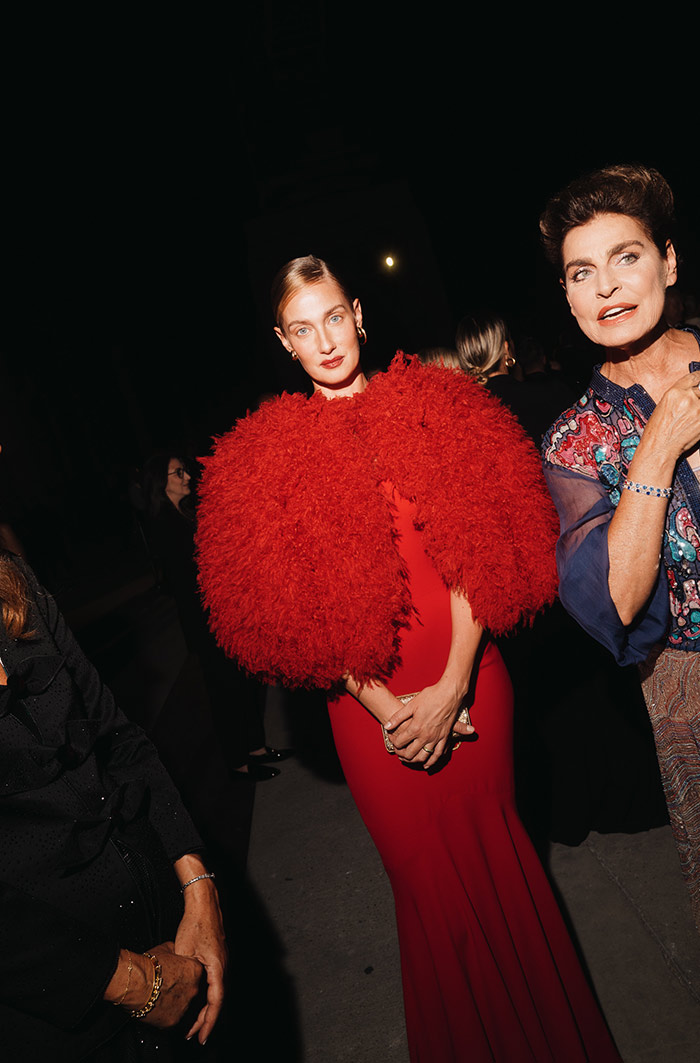 In a philanthropic gesture, Armani donated to "We are here Venice," a non-profit organization dedicated to researching and safeguarding the Venetian Lagoon's unique environment. Additionally, the Armani Group would contribute to Venetian Heritage, a foundation that supports the preservation and promotion of Venice's artistic heritage worldwide.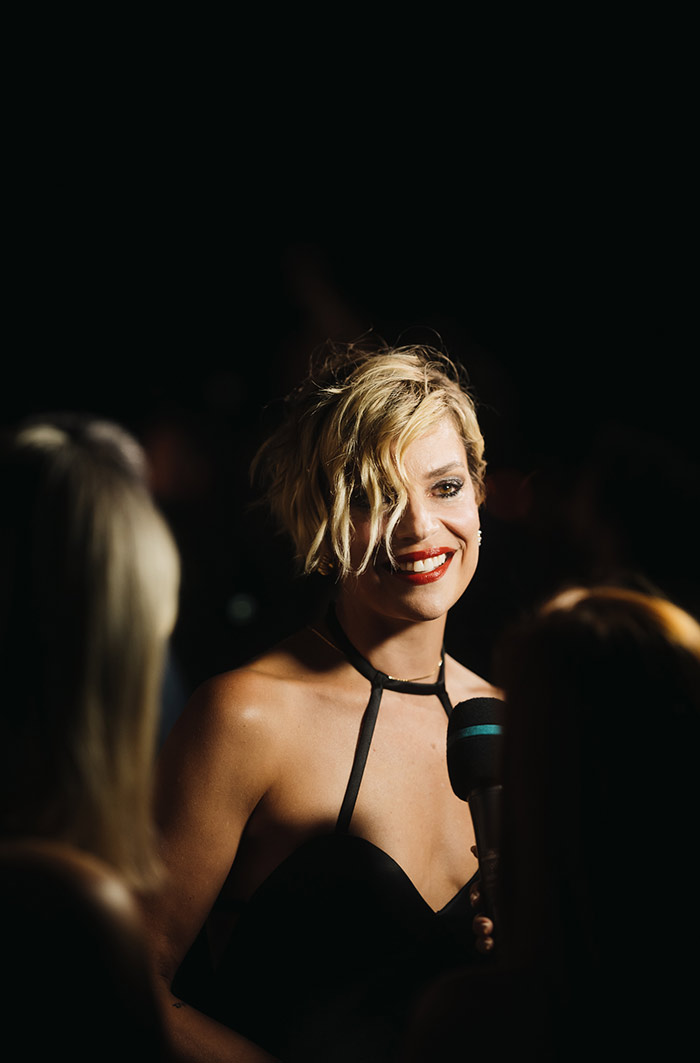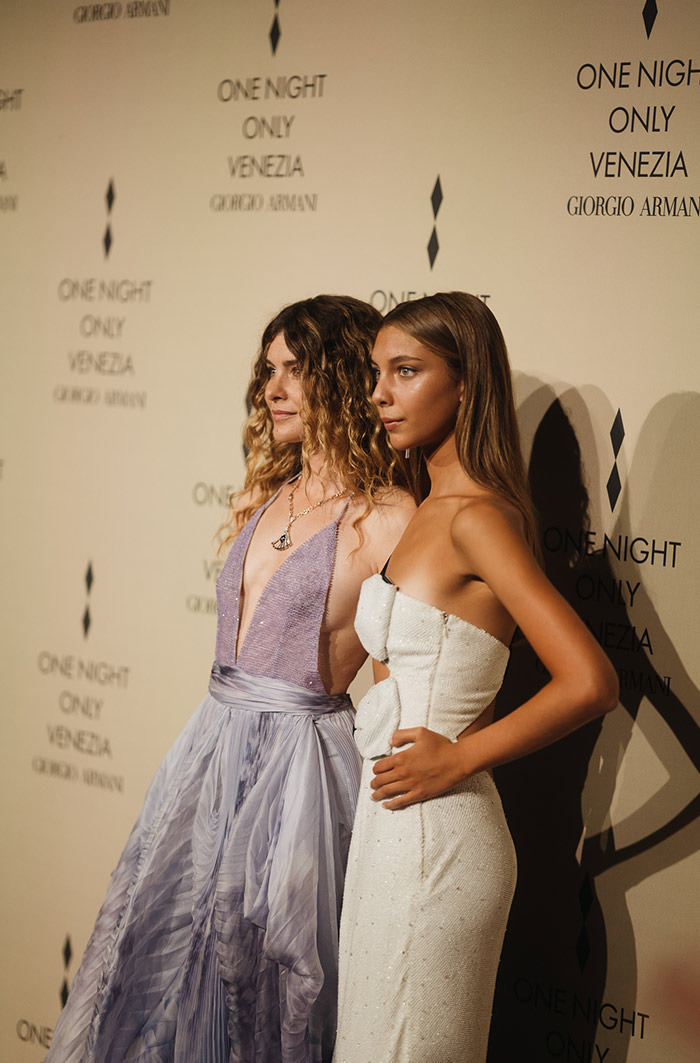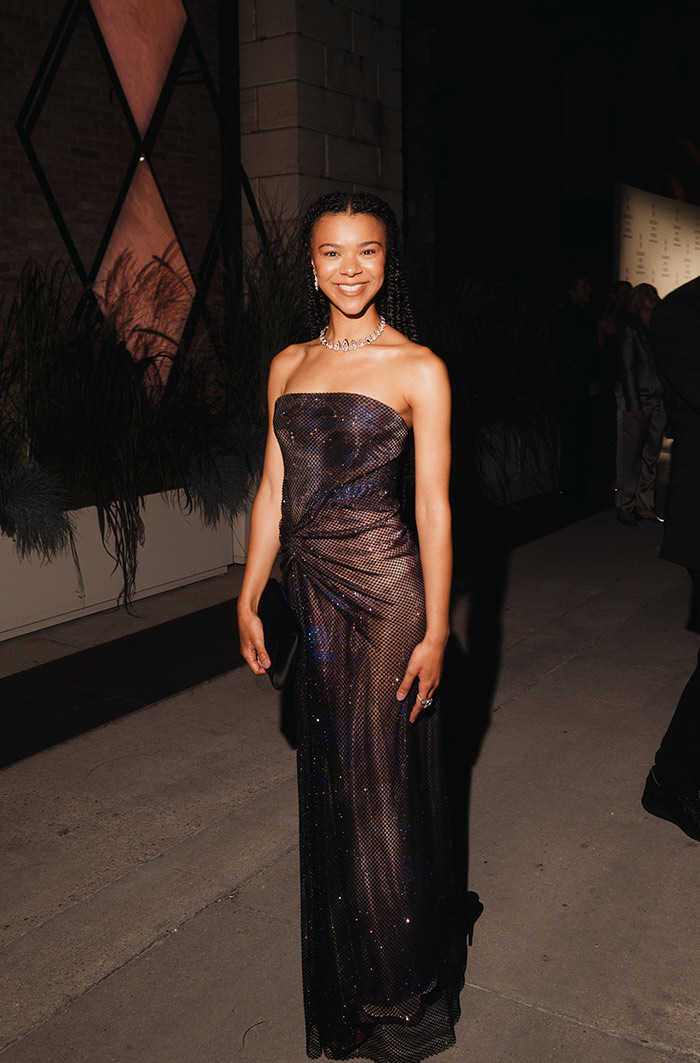 One Night Only is a traveling event that showcases the Armani brand in prominent global destinations. It has graced cities such as London, Tokyo, Beijing, Rome, New York, Paris, and Dubai. This celebration also marks the sixth consecutive year of Armani beauty's partnership with the Venice Film Festival as the main sponsor, providing official make-up services for festival attendees.