Olivier Rousteing Announces the Theft of his Balmain Collection Ten Days before Fashion Show
Léa Mabilon - Madame Figaro
19-September-2023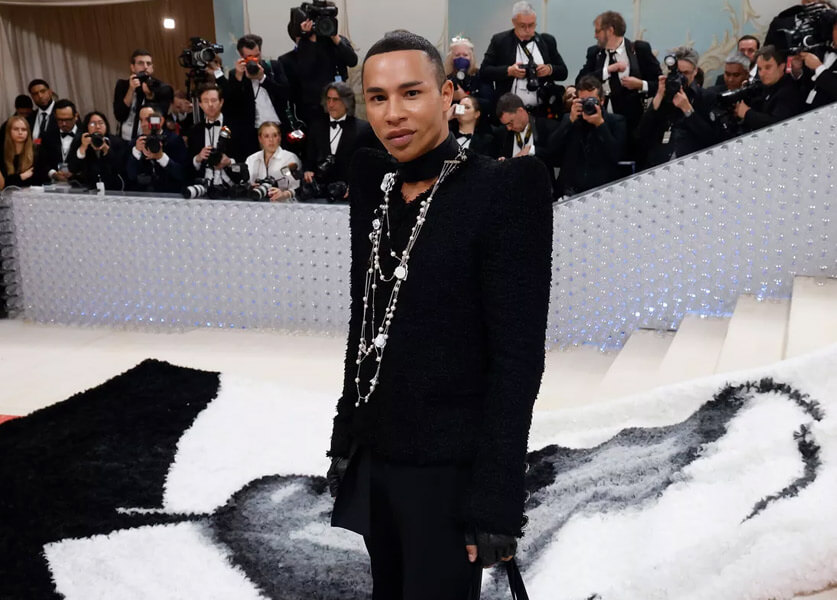 On September 17th, Balmain Artistic Director Olivier Rousteing announced that he been the victim of the theft of more than fifty pieces from his new collection. It was supposed to be unveiled during Paris Fashion Week.
"Over 50 Balmain pieces stolen," wrote Olivier Rousteing on Instagram this Sunday, September 17th. The designer and artistic director of the luxury brand thus revealed that a portion of the pieces from his new collection - originally set to be unveiled in less than ten days for Paris Fashion Week - had all been stolen.
"Today, I went to the office at 9 in the morning, waiting for the last pieces of our September runway show. I was starting to create looks with my team when our driver called us and told us he had been the victim of a hijacking by a group of people," he added. And he continued, "Over 50 Balmain pieces stolen. He was driving from the airport to Balmain's headquarters. It's so unfair."
"Lack of Respect"
The 38-year-old fashion designer expressed his immense disappointment after having "worked so hard" with his team. He continued, "We will work even harder, day and night, and our suppliers will also workday and night," describing the robbery as a "great lack of respect." For the rest, Olivier Rousteing reassured his community, explaining that his driver was unharmed and in good health. The designer did not provide further details at this time regarding the reasons behind such a theft.
Many other designers have also reacted to his ordeal. "Strength," encouraged Simon Porte Jacquemus. "My love, it's horrible, it's awful, but I'm sure you and the entire Balmain Army will put on the best show of your lives. We'll all be there to applaud and support you. Creativity will never stop," wrote fashion journalist Bruno Astuto. Celebrities like top model Linda Evangelista have also expressed their support. "Sending you love," it reads.