Mélanie de Jesus dos Santos Gymnastics Star Mélanie de Jesus dos Santos New Dior Ambassador
Aurélia Charmy - Madame Figaro
11-October-2023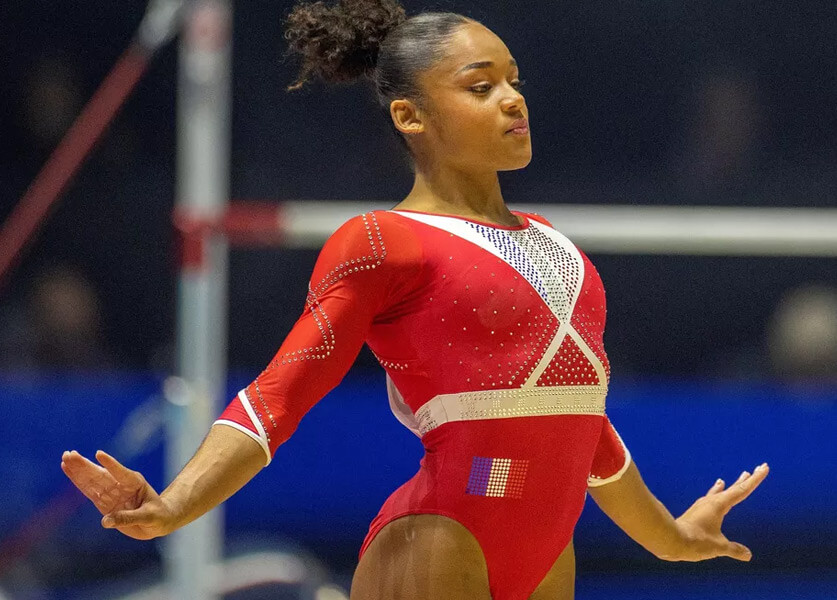 On the occasion of the partnership between LVMH and the 2024 Olympics, the 23-year-old medal-winning athlete now represents the French fashion house.
To mark the signing of the partnership between LVMH and the 2024 Olympic Games, athletes will, in turn, become the faces of the French group. After naming five-time champion swimmer Léon Marchand as the ambassador for Louis Vuitton, it is now the turn of gymnast Mélanie de Jesus dos Santos to join the list of sports ambassadors for the luxury giant. She thus becomes the new face of Christian Dior, representing the brand during the event.
Born in the city of Schœlcher in Martinique on March 5, 2000, Mélanie de Jesus dos Santos will represent France at the 2024 Olympics. At just 23 years old, the athlete has built a brilliant career: she is already the most decorated artistic gymnast in the European Championships, regardless of gender. The young woman indeed won her first gold medal in Glasgow in 2018, a victory she repeated in Szczecin in 2019 and then in Basel in 2021.
Driven by the same values of audacity, creativity, and excellence, dear to Christian Dior," according to a statement from LVMH, Mélanie de Jesus dos Santos is currently training in the United States alongside American gymnast Simone Biles. After finishing in sixth place at the 2021 Tokyo Olympics, she is aiming for the gold medal in Paris. What is already certain is that the "craftswoman of all victories," as the group has described her, will undoubtedly delight the spectators.