Althaïr: Newest Addition to Parfums de Marly's Creations
Heritage revisited
Rita Khoueiry
25-October-2023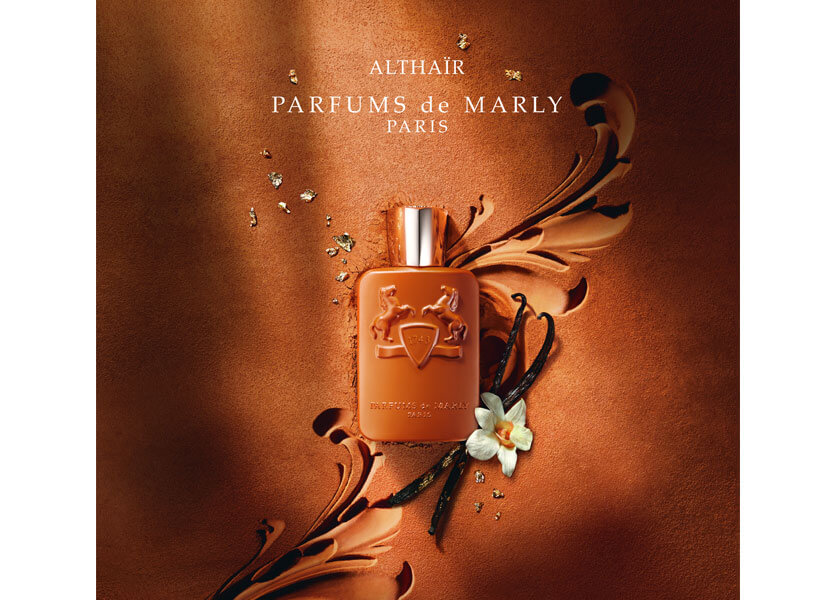 An unexpected, modern ode to a universal ingredient of perfumery, which the House selected in the most natural, traditional and noble quality availabl
e: Bourbon vanilla, a direct descendant of the vanilla introduced in France under the reign of Louis XV.
Althaïr presents a generous trail in whose heart collide notes that evolve on the skin with galvanizing synergy. A name that hovers between earth and air; a men's scent of elegant hedonism that a woman could easily make her own. An expression of self-confidence that becomes addictive.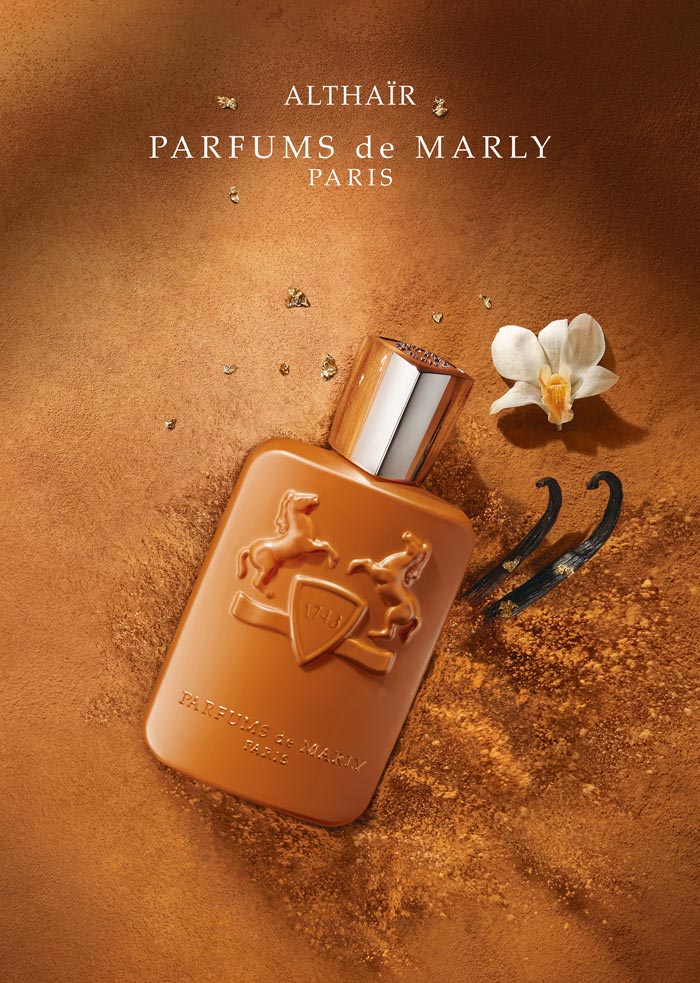 Parfums de Marly presents Althaïr, a singular new trail brimming with contrast that is rooted in French haute parfumerie and honors the woody-vanilla amber fragrance family.
"For the first time, Althaïr explores a majestic, subtle and surprisingly fresh vanilla that is elegant, generous and charismatic."
- Julien Sprecher, founder and creative director of Parfums de Marly.
Julien Sprecher created Althaïr in close collaboration with the perfumers Hamid Merati-Kashani and Ilias Ermenidis. A pronounced contrast between warm ingredients and a sensation of freshness; an interplay of affinities and dissimilarities; a blend of high perfumery's traditional notes and disruptive molecules: Althaïr cultivates both distinctiveness and subtle opulence.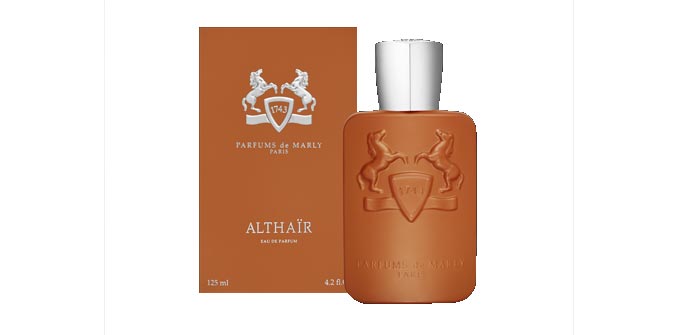 Some cultures consider it an aphrodisiac, while others prize it for soothing, comforting properties that alleviate tension and stress. Vanilla's round, warm and gentle notes make it an extremely precious raw material, to the point that perfumers refer to it as "black gold." Extracted from the pod of a plant resembling the orchid, it was brought back from Mexico at the end of the 18th century and introduced in the greenhouses at Versailles at the same time as cocoa. By some accounts, Madame de Pompadour would slip some into her chocolate before rendezvousing with the King. Now produced on the island of Madagascar and cultivated in an entirely ethical, sustainable and traceable way, the Bourbon vanilla used for Althaïr is the direct descendant of the variety introduced during the reign of Louis XV.
For a complete sensorial experience, Althaïr is presented in a warm-toned brown bottle that evokes the "texture" of its formula and its second-skin sensation. As always at Parfums de Marly, using opaque glass guarantees a composition devoid of artificial coloring as well as optimal protection of the fragrance from exposure to light. Althaïr's imagery plays subtly on the idea of a sensory explosion by portraying ingredients as if in a painting — a bottle that invites smell, a color palette that beckons touch.