Sophisticated Après-Ski Eyewear Collection by TOM FORD: Iconic Signature
Rita Khoueiry
31-October-2023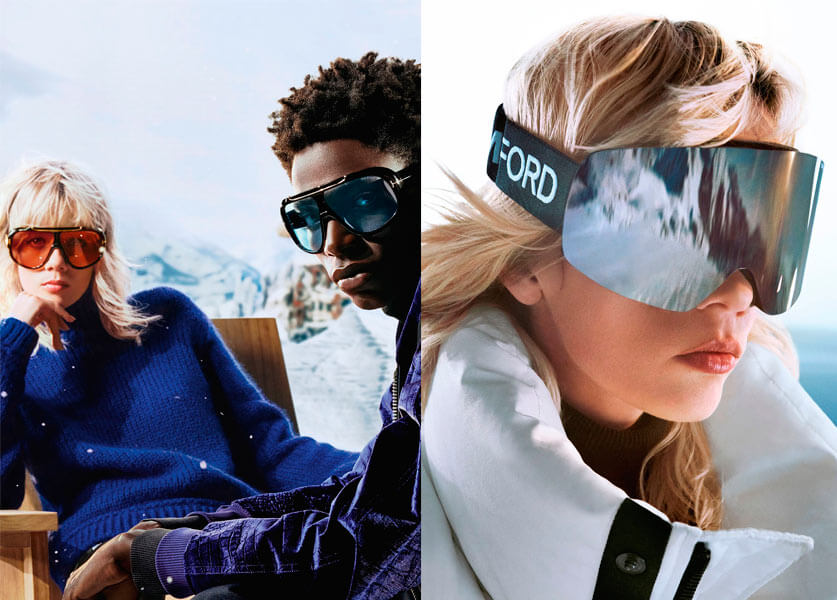 The fresh Après-Ski collection by TOM FORD Eyewear embodies an audacious and adventurous spirit. Combining high-style with advanced technology and athletic vigor, this lineup perfectly encapsulates the fusion of luxury and confidence at the heart of the TOM FORD brand. It's distinguished by its innovative, contemporary design and iconic signature elements meticulously crafted from cutting-edge materials.
The FT1124 ski goggle epitomizes utility with a touch of modern glamour. Its interchangeable mirrored and photochromic bronze lenses are held in place by a wide, adjustable elastic strap imprinted with a bold, large Tom Ford logo. The style arrives in dedicated packaging, emphasizing its exclusivity.
In a transformation of the classic pilot genre, the Rellen and Linden sunglasses boast daringly bold shapes with striking metal detailing. Equipped with photochromic lenses that adapt to varying light conditions, these styles offer variations in their look: the Linden features a modified butterfly silhouette, while the Rellen presents a softly squared shape. Both elevate the chic après-ski style.
FT1093 - RELLEN
Limited-edition Whitney with cutaway lenses set into durable, ultra-light titanium frames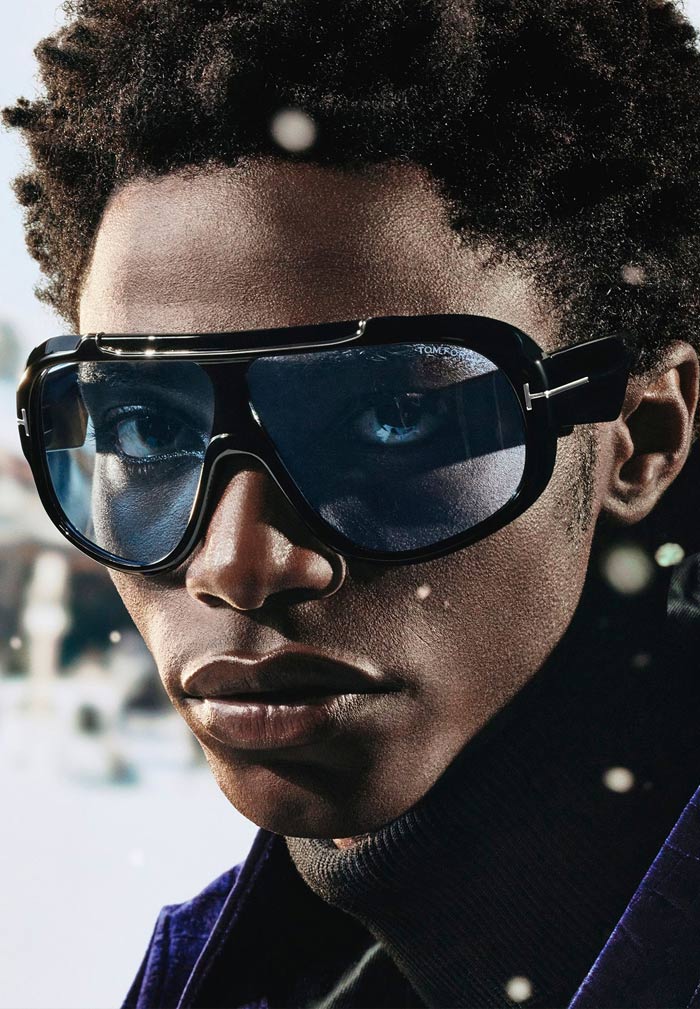 FT1094 - LINDEN
A glamorous interpretation of the Whitney with tubular frame, wraparound front and floa


FT1124 – SKI GOGGLE
An oversized Whitney with gently sweeping curves for a seductive, feminine effect.