Chanel Beauty Boutique Lands in Dubai Hills Mall
Rita Khoueiry
11-May-2022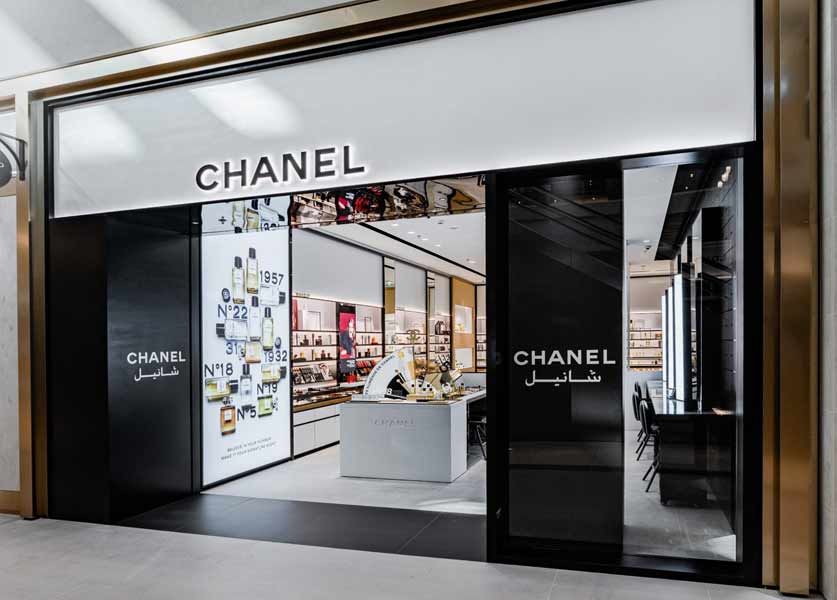 Without missing any opportunity, French luxury fashion house Chanel launched its fourth beauty boutique in the United Arab Emirates. To present its wide range of cosmetics, skincare and fragrance range, along with a selection of eyewear and small leather goods, the House Chanel went for a whole new level of interior design.
Interpreting the codes and aesthetics of the French house, the new 120 m2 haven, located in the primary regional mall, combines clear lines, deluxe materials, and the brand's iconic colors; white, black and gold. With its magical mood, Chanel beauty boutique provides its visitors a unique beauty experience, with unique spaces showcasing brand's novelties and products.


Makeup Section
A space dedicated to makeup enthusiasts, this section will give visitors the opportunity to experience a private and personalized beauty consultation, with the help of in-house specialists and beauty advisors that will showcase Chanel's latest products and demonstrate individual makeup application. To benefit from these services, making an appointment beforehand is a must.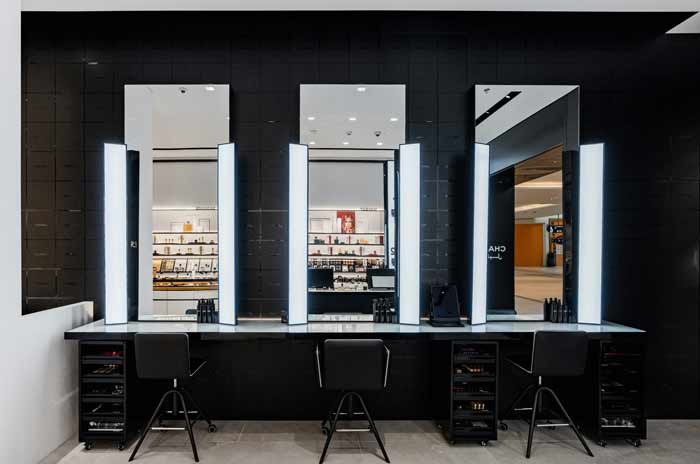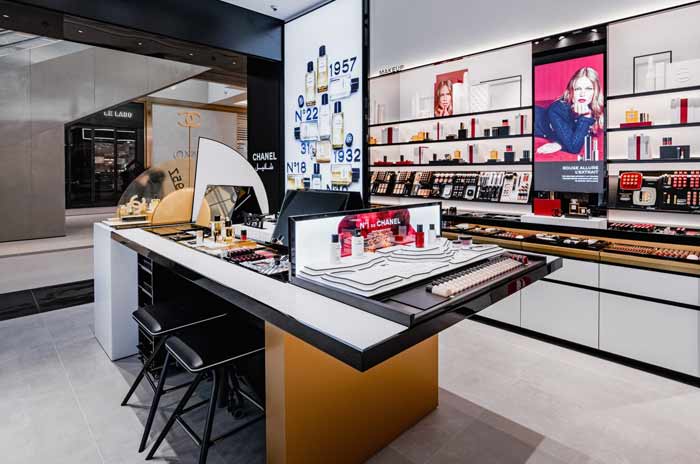 Skincare Section
Clients who like to take care of their skin will love this section of the boutique. All innovative range of products will be available here: holistic beauty line N°1 DE CHANEL, HYDRA BEAUTY, LE LIFT, etc. Visitors will be able to discover all novelties with the help of an in-house beauty expert who will meet all their needs.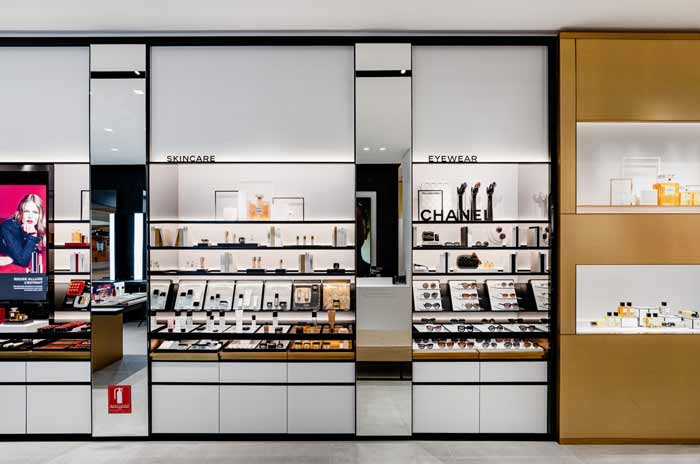 Fragrances Section
In this space dedicated to the house's signature fragrances, experts will be ready to help each client to find the perfect scent. From LES EXCLUSIFS DE CHANEL, a collection compromising 18 fragrances inspired by different chapters of Mademoiselle Chanel's life, to LES EAUX DE CHANEL, a collection featuring 6 fragrances offering an escape, all exceptional Chanel fragrances will be available.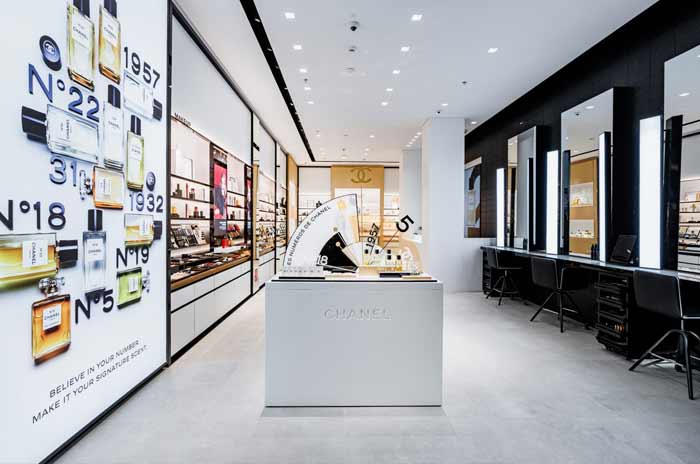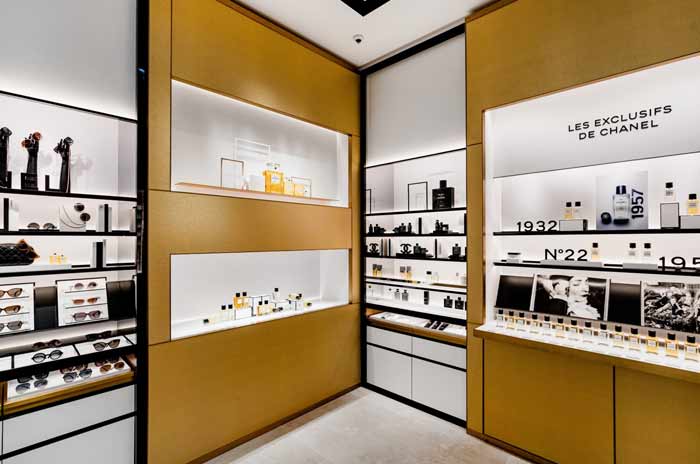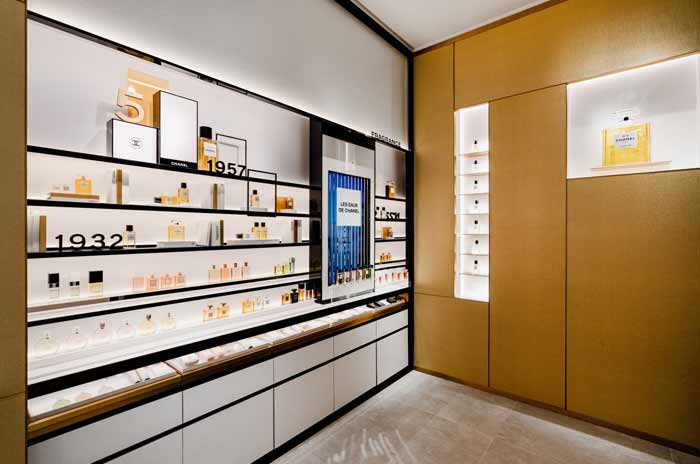 Eye Wear & Small Leather Goods Section
This section provides a wide range of sunglasses and small leather goods from the house's latest collections. Clients will be able to discover all novelties within a space combining beauty and fashion.