It's all about big collars this spring!
Get Big or go home!
Christina Jaber
20-April-2020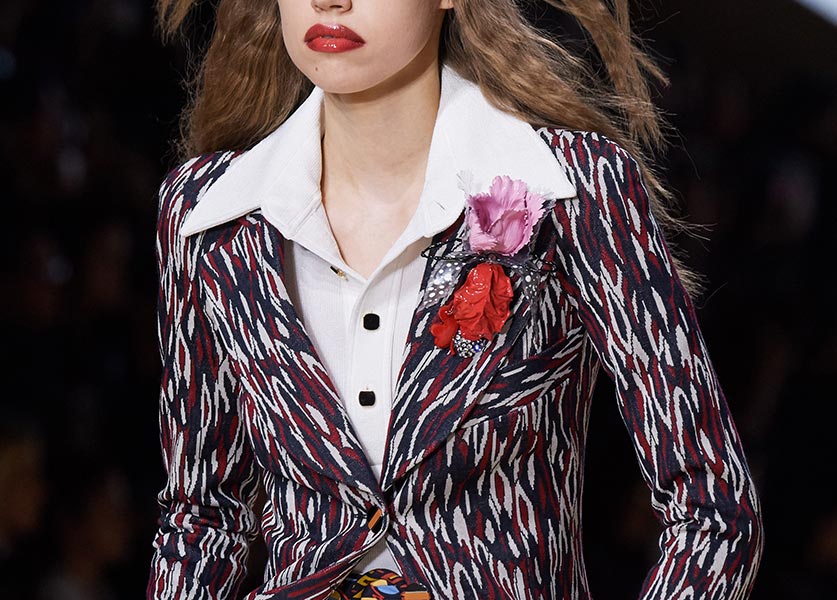 In Spring/Summer 2020 collections, designers chose to emphasize on fun and special details, and big collars took part in that! Adding this detail to your looks says two things: You're definitely a fashion enthusiast, and 70's are your thing. Know more about this trend, how it rocked SS20 runways, and how to bring back disco days in an outfit.
If you love power, then this is the best shirt you can think of this summer. We loved Paco Rabanne's styling where the collar of the shirt was pulled out of its hiding usual place beneath the blazer, and stood out to give a real 70's vibe.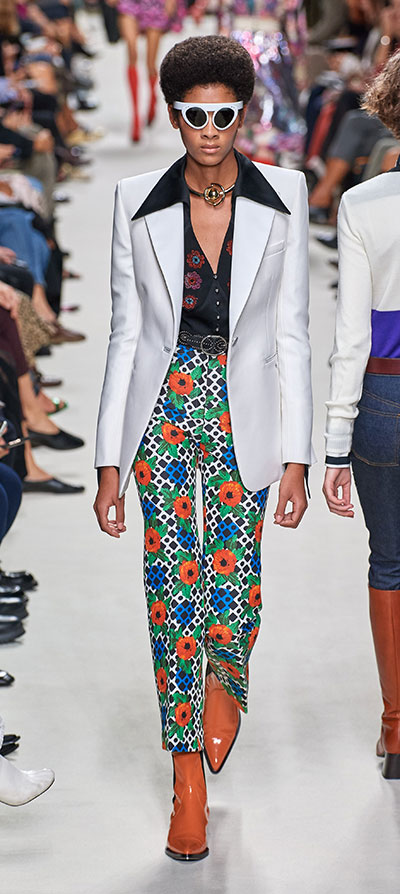 Paco Rabanne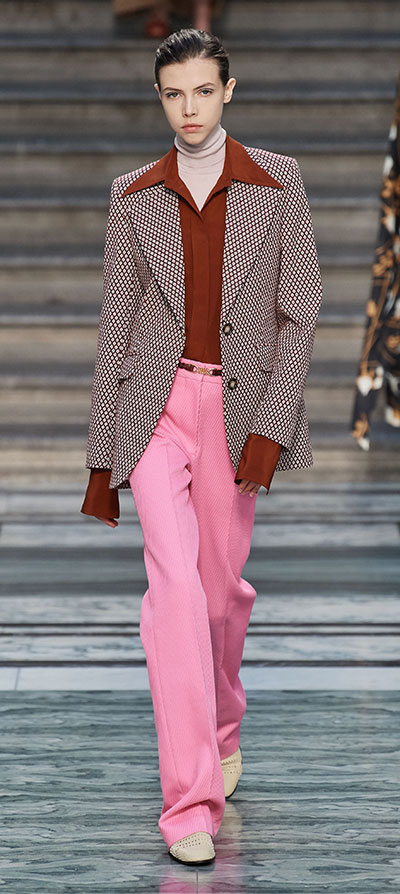 Victoria Beckham
Not only runways presented this trend, but it moved fast to Fashionistas' and influencers' looks, where they adopted the trend and gave us one more reason to fall in love with it. The styling differed, but we loved all of them! Starting from The Iraqi Deema Al Asadi and her white puffy shoulder shirt, on to Danielle Bernstein who tucked it under her shorts.
Deema El Asadi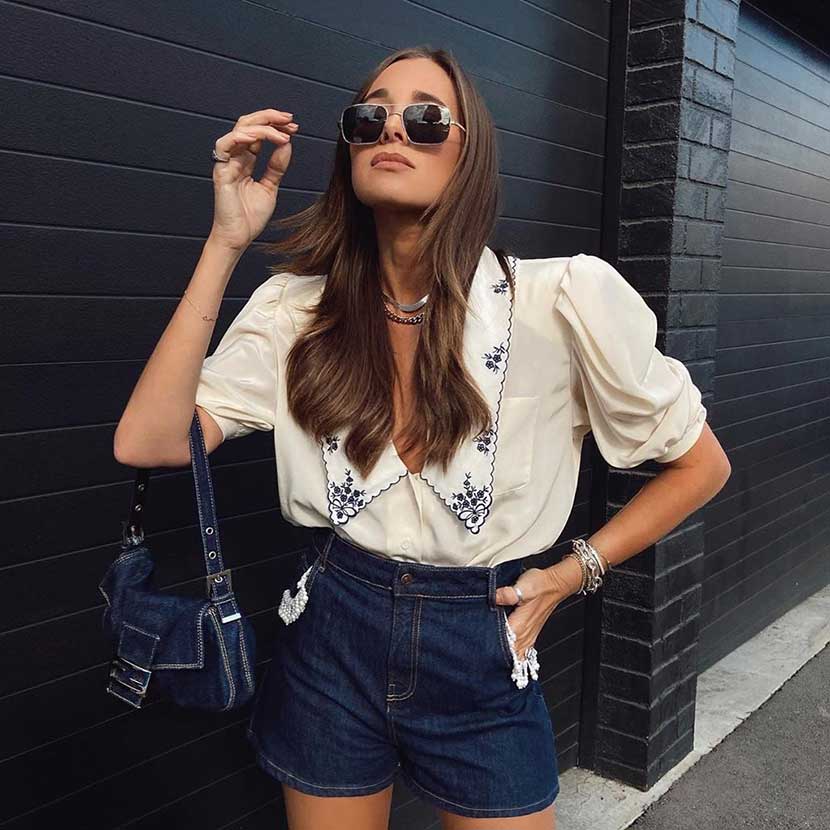 Danielle Bernstein
The rounded Victorian Collar
Who does not fall in love with a vintage vibe? No one ever!
If you love vintage looks, then this cut for the collar is what you are looking for,and being rounded and embroidered gave the collar its Victorian feel. From Louis Vuitton's small white dress and dark blue standing collar, to Celine's casual white collar, you will fin both classic and casual styling, which one is more you?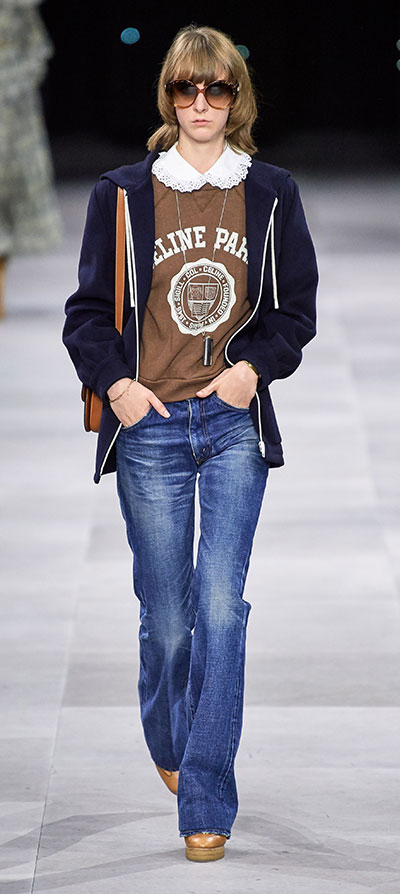 Céline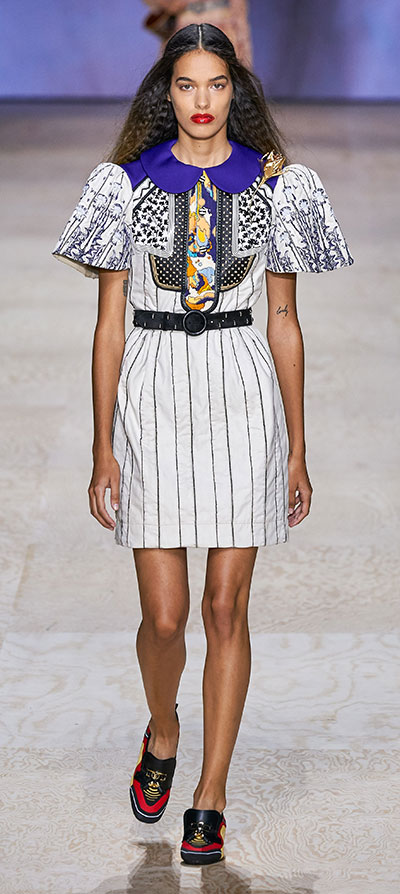 Louis Vuitton
This also moved from runways to fashionistas' looks, as we saw it in many of Blanca Miro's looks and Pernille Teisbaek who emphasized on the saying: "The bigger it is, the more stylish!" So get big and adopt the trend to unleash your love of power and vintage.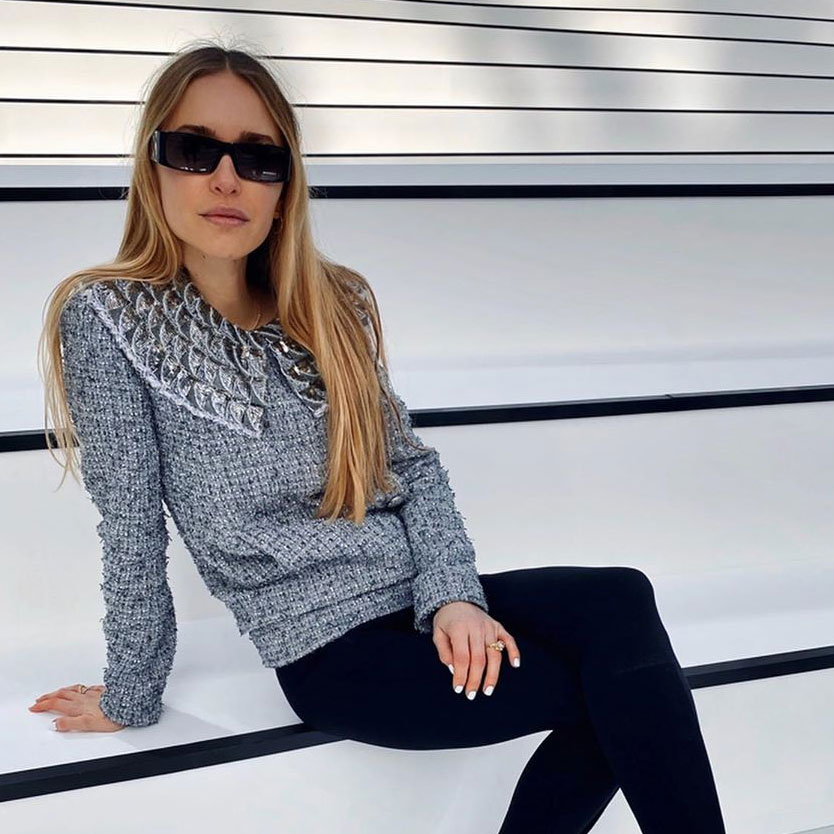 Pernille Teisbaek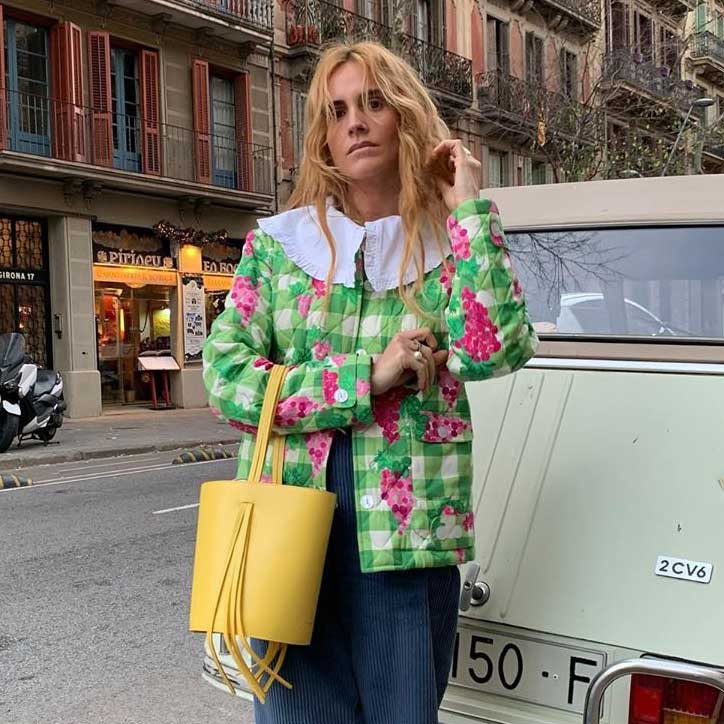 Blanco Miro