These are the influencer-approved boots of the season
Christina Jaber
7-January-2021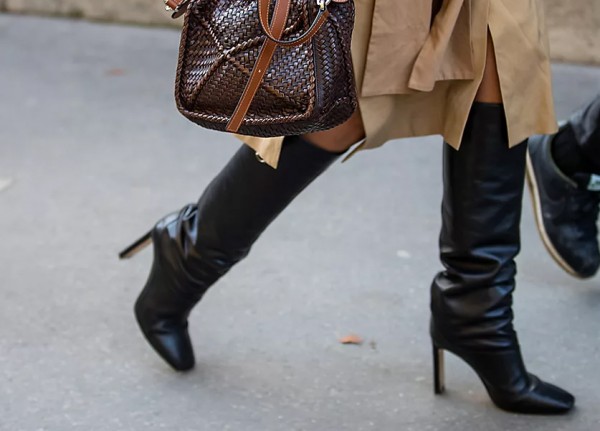 Boots are winter's essentials, and some boots become the it-shoes of the season such as the lug-sole boots which we've seen on every fashion girl for the last few months. However we couldn't but notice the leather knee-high boots dominating the fashion scene the past few weeks: They were paired with pants, skirts, mini and midi dresses…
Take a closer look on this celebrity favorite shoes and discover the colors, length and designs they chose and get inspired by their styling.
Fozaza
Saudi-Lebanese Influencer and founder and fashion designer behind the label Lady Fozaza, Alanoud Badr paired a pair of knee high beige croc-effect leather boots with a polka dot midi dress in burgundy and beige in a classy and elegant look. Get inspired with her simple yet amazing styling.
Noha Nabil
Kuwaiti Influencer, journalist and poet Noha Nabil also took on the trend pairing her high-knee beige boots with a full white outfit and added a touch of pop with her blue coat.
Cynthia Samuel
Lebanese actress and influencer Cynthia Samuel definitely took the trend to another level with her full Valentino look. We loved the Valentino leather high-knee boots in black with a gold logo, chic and luxurious.
Maram Zbaeda
Social media star Maram Zbaeda opted for a pair black high-knee leather boots, and she paired it with a white mini shirt-dress with cut-outs on the waist.