Bottega Veneta is no longer on social media
Augustin Bougro – Madame Figaro
11-January-2021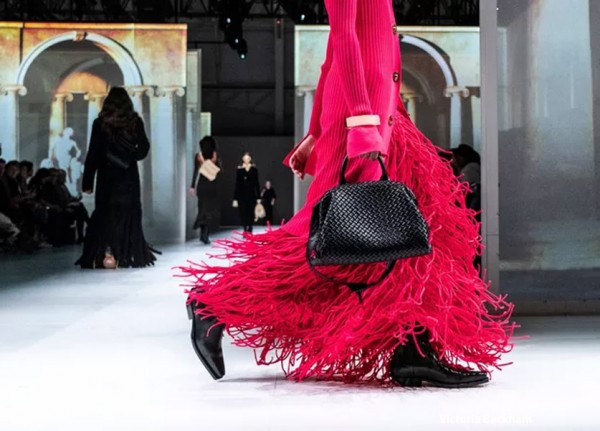 The Italian luxury label Bottega Veneta, much loved and popular among influencers, has suddenly deleted its Instagram, Facebook and Twitter accounts. Is this removal definitive or will it be a temporary thing?
In an era marked by the advent of social networks, it is hard to imagine that a fashion brand could keep going without an Instagram account and its power to increase followers. But that's what the Bottega Veneta label, led by its very discreet artistic director, Daniel Lee, has decided to do, without explaining why. On January 6, 2021, the Italian luxury brand suddenly deleted its Instagram, Facebook and Twitter accounts. A decision that caught all subscribers by surprise and the motives behind this decision have not been revealed yet.
Permanent deletion or a simple break?
During the first lockdown in 2020, the label nevertheless offered various creative projects accessible on a multitude of platforms, such as Instagram and YouTube, but also Spotify, Weibo and Apple Music. Does this news mean the brand is leaving social networks for good or is this a short break to wipe the slate clean for a new social media direction? We have witnessed many times celebrities such as Ariana Grande or Selena Gomez or Justin Bieberdeleting their social media accounts, but it was always a temporary deletion, and only to return with fanfare on the platforms. They don't leave millions of their followers for good…
It's very hard to believe in a final deletion, especially that he numbers of these social media platforms keep climbing. Last year, TikTok recorded 315 million more installs in the first quarter of 2020, becoming the most downloaded app ahead of Facebook, Whatsapp and Zoom. If the social network has been able to conquer the younger generations, the enthusiasm is more moderate among luxury brands that are venturing there slowly. But until when? Social media are a precious breeding ground for brands that want to reach the young connected generation.