When Icons of a Generation Dominate Catwalks of Fashion Week
Mitia Bernetel - Madame Figaro
27-September-2022

Throughout the Fashion Week that has taken place in the capital of fashion, Milan, all eyes were on our favorite icons; they are the ones who have made the beautiful days of the spring-summer 2023 edition that just ended in Milan.
Naomi Campbell opened the ball, walking the catwalk of fashion house Boss with a haughty look; a gray coat on the shoulders. The next day, we found her at Tod's catwalk, joined by Carla Bruni for a remarkable finale. Top models in their fifties on the same catwalk; the case is still not very common. A few hours later at Versace, it was Paris Hilton, heiress and icon of the 2000s, who made the show, closing the Versace show as a pink Barbie bride. The next day, the guests of the Fashion Week applauded the passage of Kate Moss, in checkered suede shirt, at Bottega Veneta. Or the thunderous appearance of Kim Kardashian alongside Frederico Dolce and Stefano Gabbana.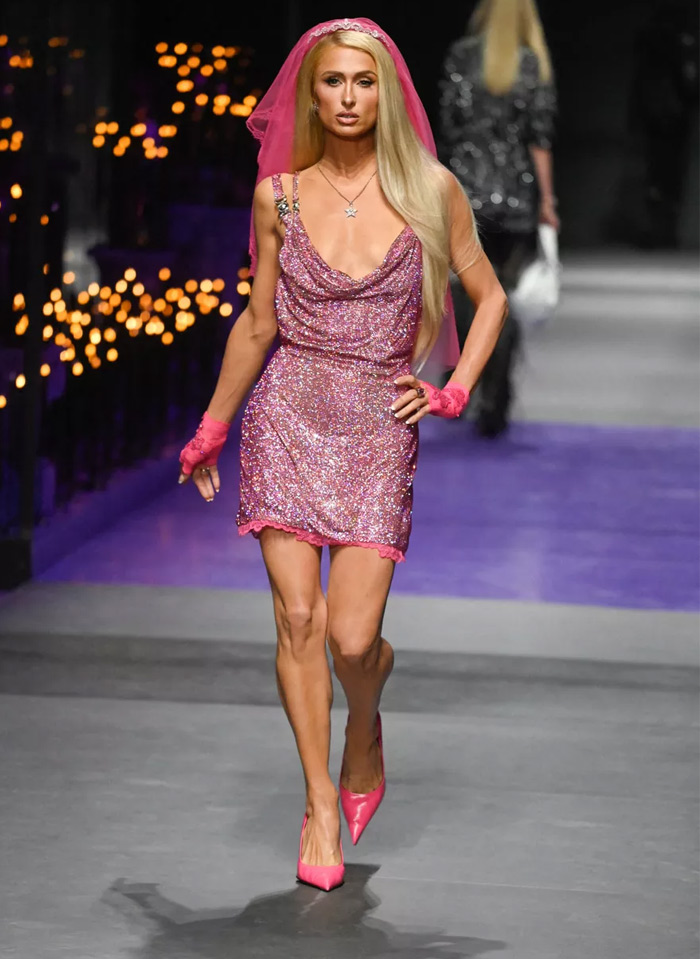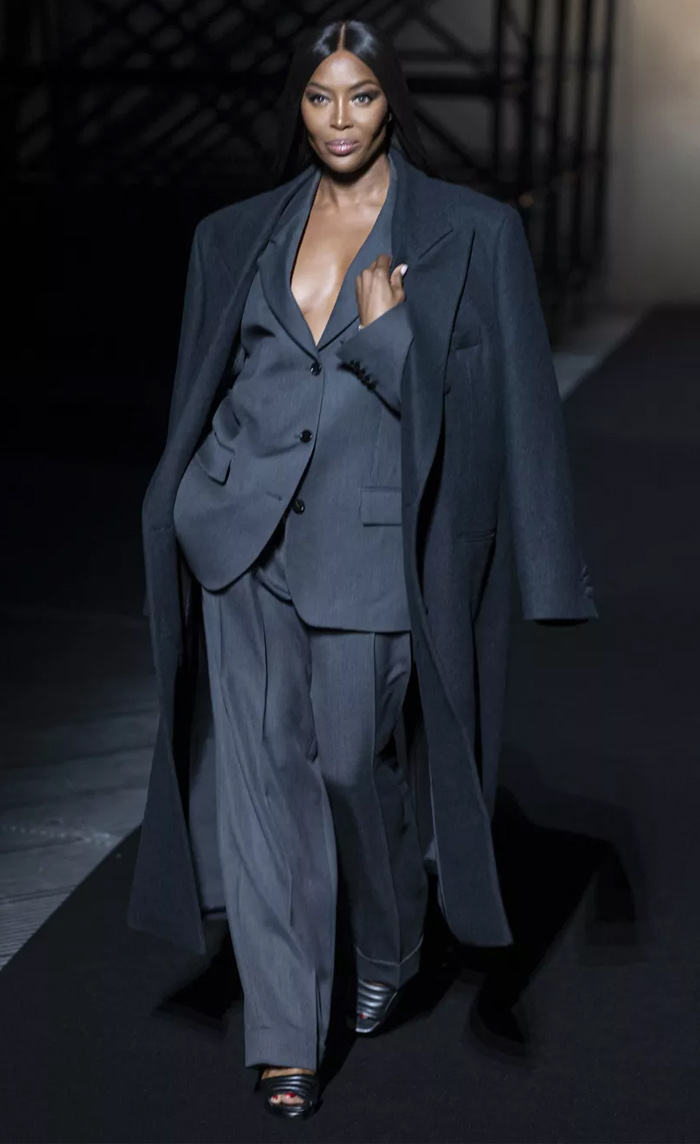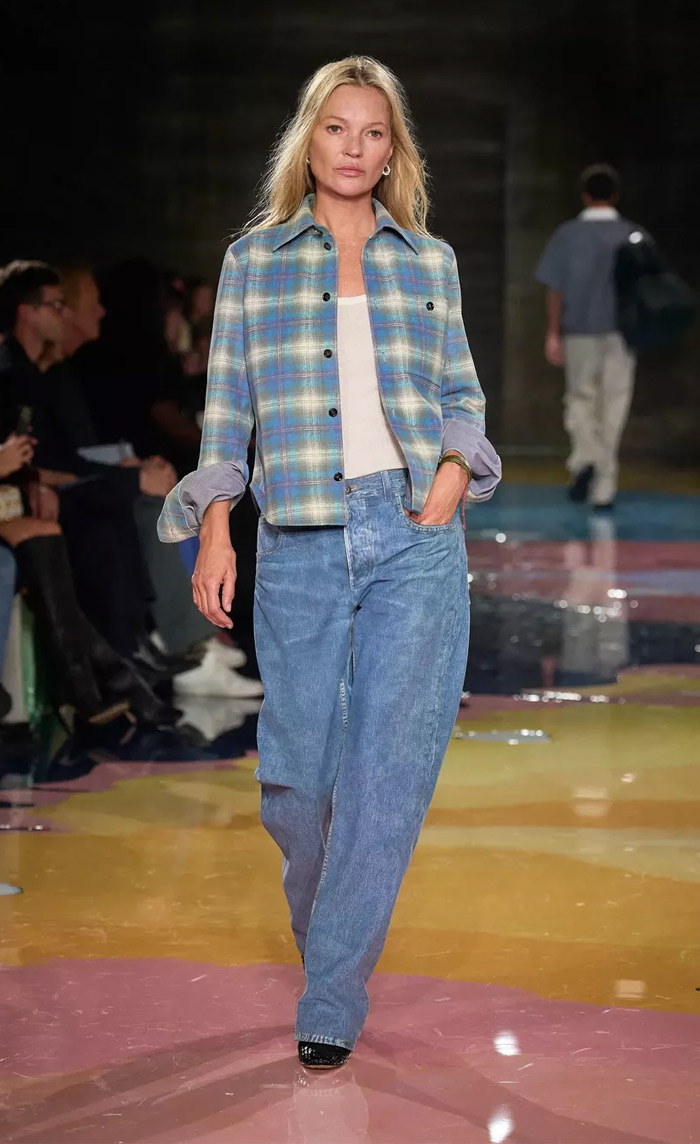 To create one of these suspended moments that capture the eyes and the likes, the brands bet on the effect of the combination of surprise appearance / ex-top model / iconic celebrity. A strategy of the coup de théâtre that is not new (we remember Donatella Versace in 2017, which brought together in a parade Carla Bruni, Claudia Schiffer, Naomi Campbell, Cindy Crawford and Helena Christensen), but that works. Those who had turned the page of the catwalks are recalled and do not sulk their pleasure to be acclaimed at their passage. It must be said that in this game, they have a clear advantage. When Bella and Gigi Hadid, or Kendall Jenner, are now regulars on the catwalk, the tops of previous generations have the benefit of the unexpected. This reminder is also an ideal marketing operation to maintain the link with a clientele left out of the Instagram era and the Kardashian world.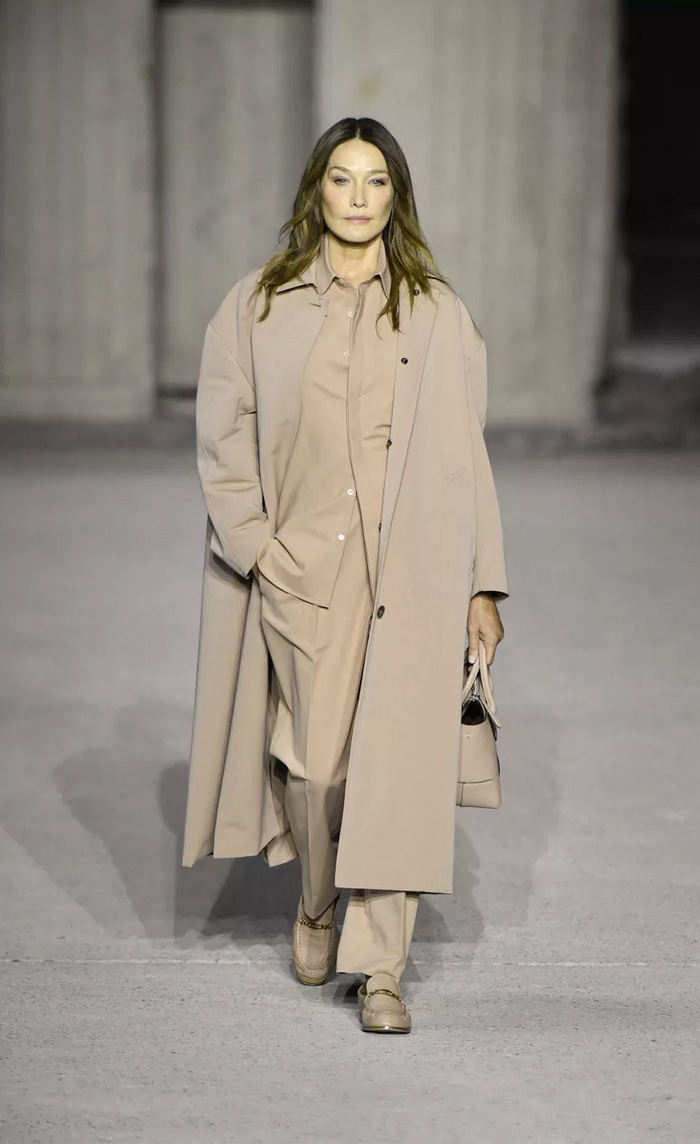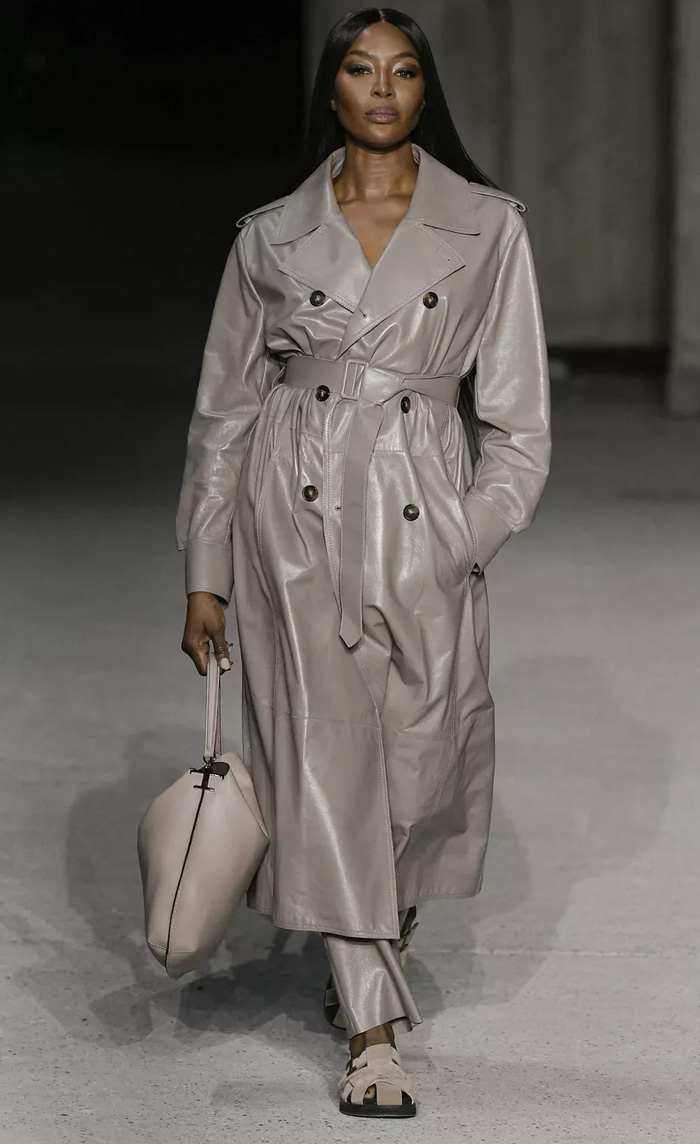 For brands must speak to the consumers of tomorrow without forgetting those of today. The generational gap shows that sometimes the references of iconic personalities differ. As evidenced by the confidences, heard off the record, of a 21-year-old French influencer, followed by more than a million followers on Instagram who said "no" to a collaboration with Kate Moss, considering that "she's not that famous". By convening several generations of personalities, the labels then hold the recipe for a fashion show that will be on everyone's lips: a handful of models raised to the rank of icons to seduce generations X, Y and earlier. Doubled with a good dose of generation Z stars, who swear by the news feed of their social networks boosted by algorithms. And for whom the twig evokes more the plant kingdom than that of the grunge and the "chic heroine".