Bahraini Label Ns by Noof launches Sustainable Denim Bags
Christina Jaber
21-April-2021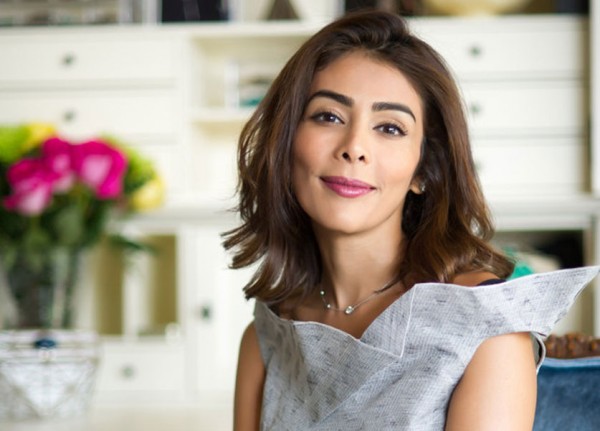 Bahraini label, NS by Noof never fails to surprise us with new gorgeous designs. In line with the sustainable fashion movement that advocates more environmental, social and economic integrity, the Bahraini renowned designer launched a new collection featuring hand-made denim bags from recycled ocean plastic waste. So keep scrolling to meet the mastermind behind the artistic label and discover the new denim bags collection.
Ns by Noof was created in 2009 by Bahraini designer Noof Al Shekar, who since childhood, was fascinated with fine art and design. Combining her love for art, jewelry and fashion, Noof started designing little jewel bags for herself and loved ones whilst pursuing a career in architecture.
Through her designs, NS by Noof explores the intrinsic relationship between the spirit of architecture and the art of jewelry; a collection of hand-crafted handbags and clutches, which is rare to find at any other brand.

Each piece is embellished with a kaleidoscope of semi-precious gemstones, conceived as a sculpture and constructed as a wearable piece of art. These beautiful handbags elevate every look and combine the artistry of the East with the mastery of the West.
The new collection of denim bags is a hand-made collection: You'll find a cross body bag with a denim strap and a chain handle letting the choice of how-to wear it to your taste –belt bag, crossing your chest, or like a clutch. The other version we loved is the one with a little infused handle, simple yet really practical and cool.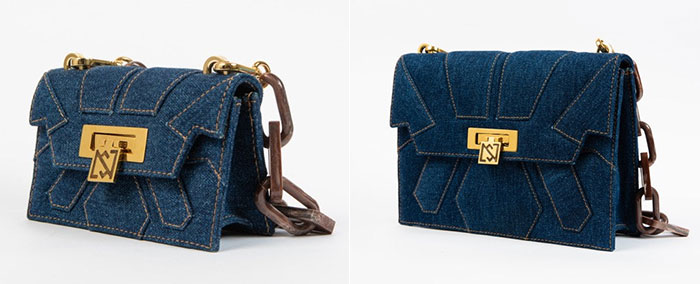 Not only the denim designs are made of sustainable material, recycled ocean waste, but also the chains and handles on the bag are made from organic resin and hardware is gold plated brass hand-crafted by skilled artisans.