Hollywood And Saudi Movies To Be Shot in AlUla
Christina Jaber
11-June-2021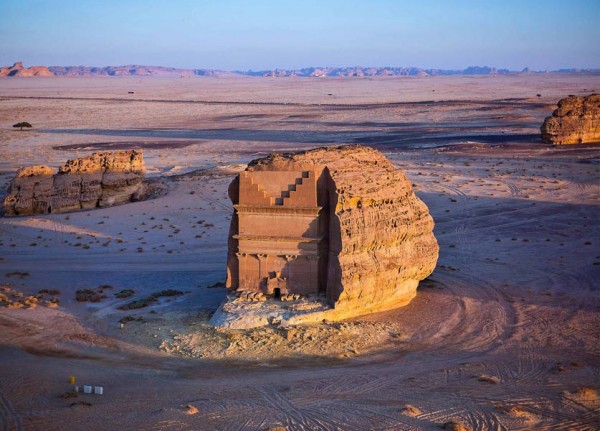 Three movies are going to be shot in AlUla in Saudi Arabia, one American featuring big Hollywood names and two Saudi.
The Royal commission for Al Ula, Saudi Arabia's first UNESCO heritage site, recently (back in April) opened a new department, "Film AlUla," to promote the region as a top destination for movie studios and filmmakers.
The Film AlUla department signed three agreements to shoot three films at AlUla's harmonious nature and extraordinary views.
Ater the American movie "Cherry" directed by Anthony and Joe Russo and the success it made, two Saudi movies are in the process: "In Sands", directed by Muhammad Al-Atawee, and "Noorah" directed by Tawfeeq Al -Zayedi, Saudi writer and director. These two films will be financed by the Saudi Ministry of Culture and will coordinate with Film AlUla to meet all shooting requirements in AlUla. As for the Hollywood film, no details have been announced yet.
AlUla, with its astonishing landscapes and out-of-this-world backgrounds is working hard to attract movies and films to be shot in this natural artistic nature.
"The Film Commission is doing all it can to help local talents to develop their filmmaking skills and to harness the benefits of modern technology" says Mohammad Al-Asmari, a documentary film director. In addition to that, the filmmaking industry is a good source and this exchange of talents and experience is definitely a helpful step for every Saudi local planning to step in the industry.
All this and its cultural heritage dating back more than 200,000 years and its valleys and rock formations created by wind and water over millions of years.