3 New Turkish Series To Watch This Adha 2021
Comedy, Romance and Drama!
Christina Jaber
28-June-2021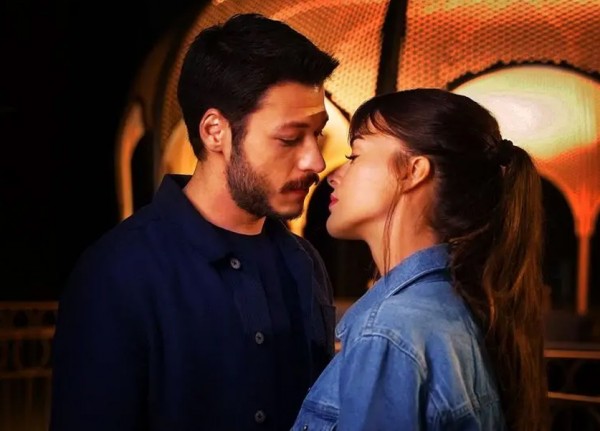 Summer is here and so are the new Turkish series. While you keep looking for series similar to the ones you fell in love with and binge watched many times already, the Turkish TV series industry is giving you new ones to help you enjoy some good romance and laugh out loud on summer nights.
Since we got the chance to watch the first two episodes of the newest series, we've rounded up our favorite three for you, so your wait is over. Keep scrolling to know the entertaining and creative stories behind each one and choose one of them to binge watch this weekend!
Wasfet El Hob
"Wasfet El Hob" Or "Love Recipe" is a feel-good series about Firat, a decent chef who lives in a small house, and Naz, a rich girl who owns a restaurant. Firat's life changes drastically because of a speech the"Doctor of Love" gave on television, concerning Firat's ex-fiancée who dumped him the day of the wedding, and that's when he decides to take his revenge from that doctor. Will Firat be able to teach "Doctor of Love" a lesson? Or will he himself fall in love while trying to do so?
Between the dramatic scenes, there's always room for some laughs.
Asqof Zoujajia
Women empowerment? "Glass Ceilings" is the girl boss series to watch this summer. Leila is a strong independent woman who worked so hard after the death of her mother to open a huge restaurant chain. She turned from a regular employee to a CEO with her hard work, until her "macho" bosses decides to bring another CEO and get her out of the game. That other CEO is her first love! Leila doesn't give up and opens her own restaurant to compete with them.
Hob Bel Sodfa
"Accidental love" tells the story of a beautiful girl who dreams of marrying the man she loves after graduating from university, and of a young man who is from a wealthy family. Both of them meet unexpectedly while chasing their dreams, and end up on completely different paths, when lies emerge one after the other!