4 Shorts to Add to Your Wardrobe this Summer
Farah Fala
14-July-2021

Shorts are practical, comfy to wear, and can be styled up in various trendy ways. There is an infinite number of designs and fabrics whether in stores and malls or online shopping websites. We have rounded up 4 must-have styles trending this season. Keep scrolling to discover the right shorts to add to your wardrobe this summer and shop your favorite with a click.
Stylish Skort
A skort is a pair of shorts with fabric draped over the front to make them look like a skirt. This swift running skort from Sweaty Betty is perfect for a casual look. Its design features a medium-rise skirt with inner shorts for a comfy feel. Its sweat-wicking fabric dries rapidly. Pair it with a colorful crop top and white sneakers to rock the summer out this season.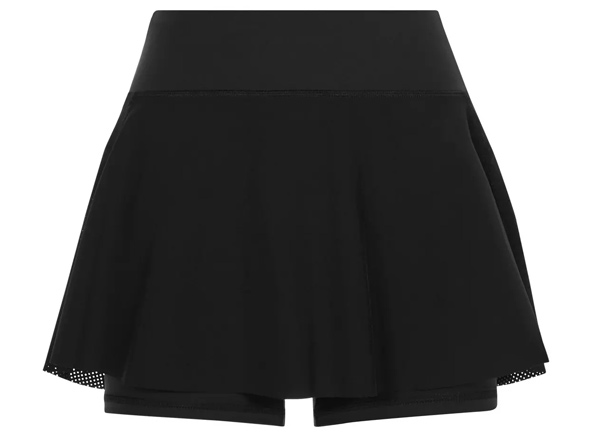 Swift Running Skort,

Sweaty Betty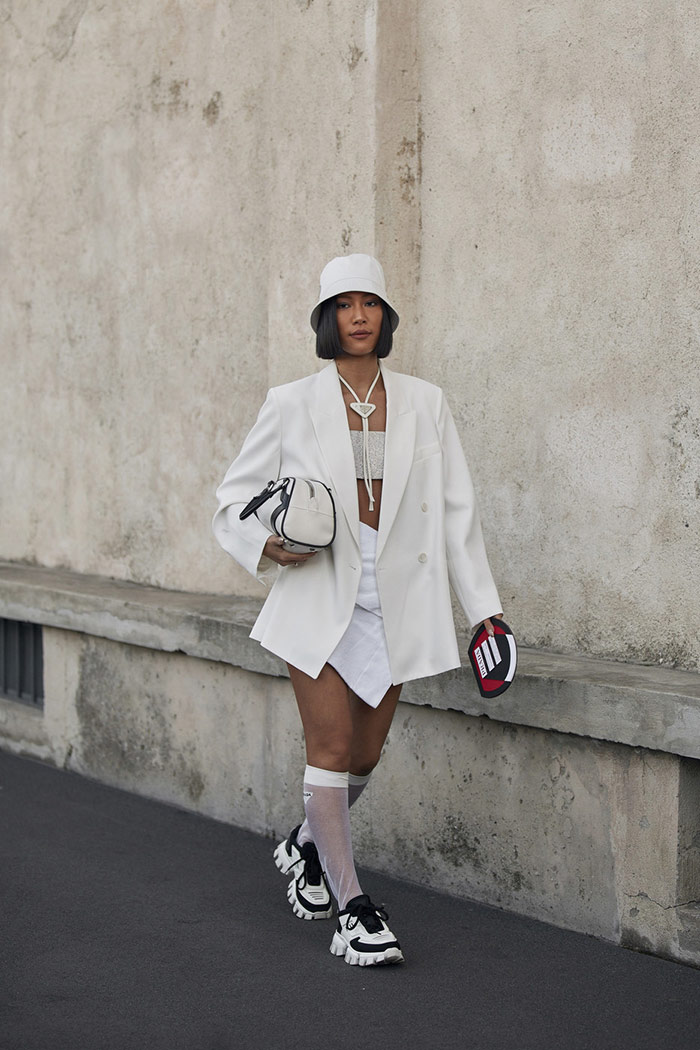 Bermuda Shorts
These bermuda shorts in linen from the Italian brand Marella will add a touch of elegance to your wardrobe. Their bright blue color is on-trend this summer. You can style them with a white blouse and slip-on shoes for a fashion statement.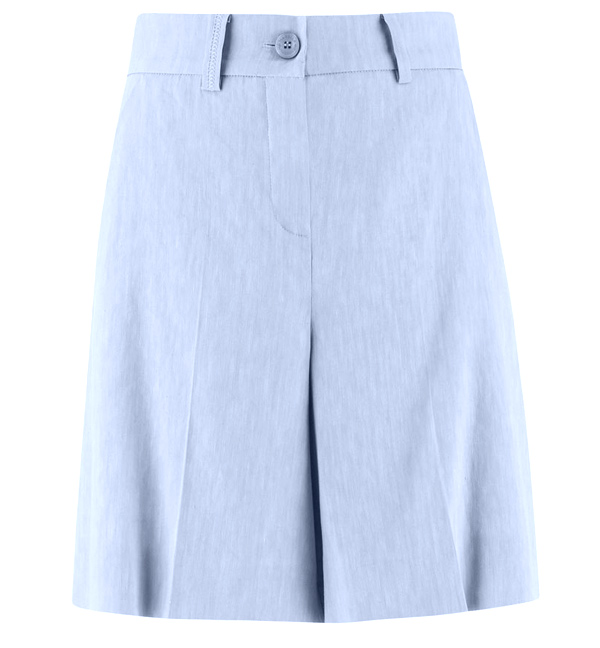 Rivalsa Bermuda Shorts in Linen, Marella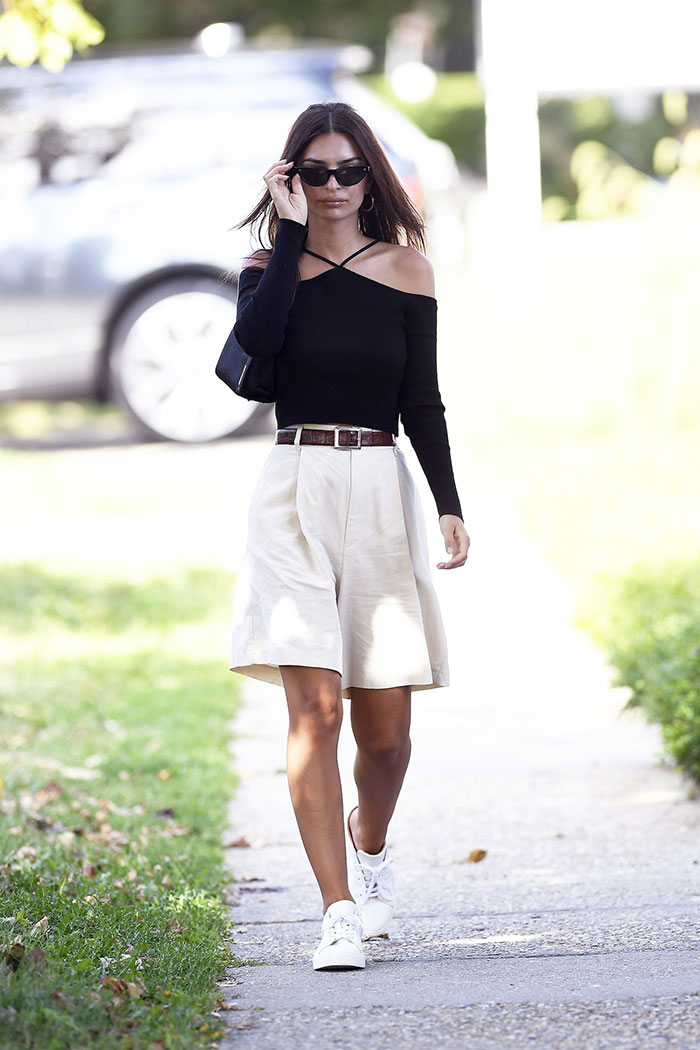 Emily Ratajkowski
Criss Cross Shorts
Denim shorts are the classic casual staple you can find in every closet. Lately, the Criss Cross style has become a fashion trend for jeans worn by many international celebrities like Kendall Jenner and Hailey Bieber. To dress like a fashionista this summer, all you need is these light blue Criss Cross denim shorts from Agolde.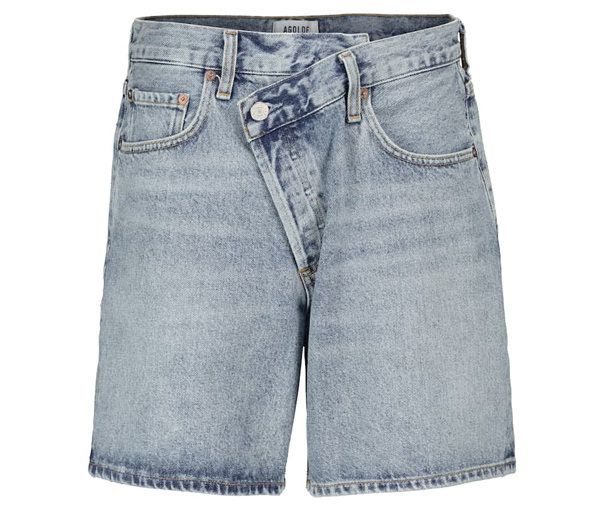 Criss Cross denim shorts, Agolde

Tailored Shorts
These tailored shorts from Valentino are trendy enough to be the perfect addition to your wardrobe during hot summer days. Their design feature a high-waist silhouette with side pockets. To style them in a modern way, you can pair them with a white pussy-bow blouse, black leather sandals, and a crossbody bag in bright pink for a color splash.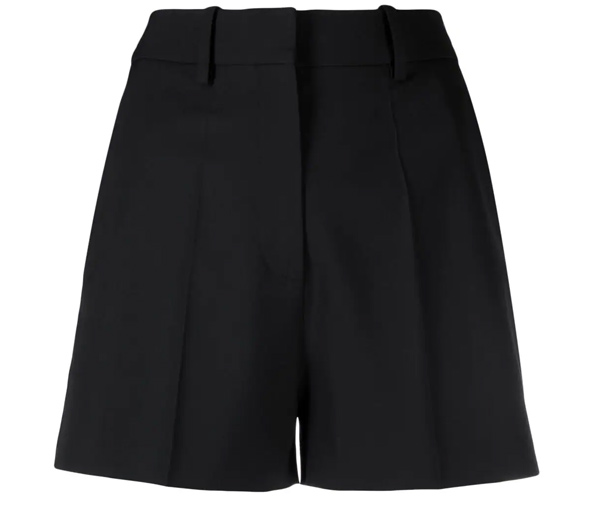 Tailored shorts, Valentino