Puffy Sleeves Are The New Cool This Summer According To Instagram
Christina Jaber
6-August-2021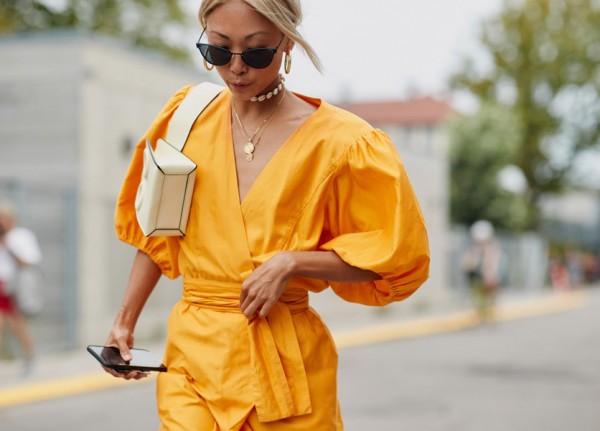 I am always in search of new summer trends, and Instagram is usually my biggest go-to.
If there's one thing I'm sure about, it's that my quarantine leggings are getting pushed further and further to the back of my closet, because of all the sexy and attractive Summer 2021 trends, and on top of the list are the puffy sleeves.
Puffy sleeves came back to the scene from the Victorian era on the 2019 runways, they were everywhere, and they came to stay. This summer, the trend is having a moment on Instagram and fashionistas love it. We do too, so we are taking you on a tour to every styling we loved. Get inspired and prepare yourself to hop on the trend before summer's gone.
Mrmr
Marmar Halim, the stylish Hijabi instagram influencer with a bold and elegant look-book, styled the puffy sleeves on her own terms. The designer of The Marmar Halim brand opted for a blue shirt-like satin infused top with puffy oversized long length sleeves, a classy pants in baby blue, beige mules and a white hijab. Simple but attractive.
Rima Zahran
Dubai-based influencer and co-founder of Dinz label Rima Zahran opted for a fresh style with a pink dress. It featured little and short puffy sleeves making the style even more attractive.
Fozaza
Saudi-Lebanese trendsetter Fozaza is having some cool style moments this summer. She opted for a puffy shoulders cropped top in the most beautiful floral print colors. She went for a casual style and wore a denim olive green pants and a classy pink little bag.
Olivia Culpo
The American fashion influencer and social media star Olivia Culpo hopped in the trend big time. She went for a bold vibe in a white corset with long puffy sleeves. She tucked her gorgeous top inside a mini neon green skirt with neon green mules.