Low-rise Pants Are Making a Comeback This Season
Farah Fala
30-July-2021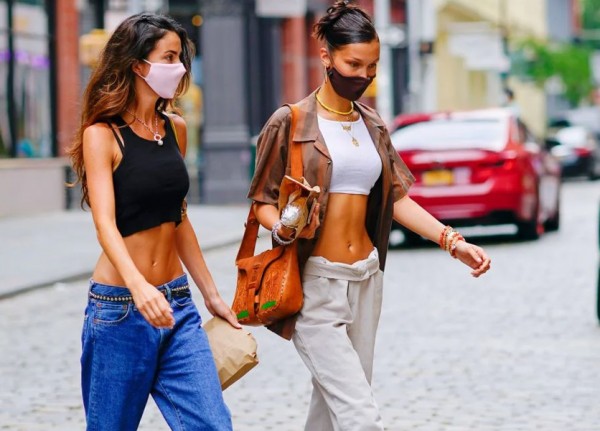 Recently, Y2K fashion trends have been making a great comeback. From the nail art designs to plastic rings and now low-rise pants, every trend from the late nineties and early 2000s is now back in style. Though the low-rise pants trend is a controversial one, you can still wear them in a stylish way. Personally, I am devastated with the comeback of the low-rise pants: I don't look forward at all to having to worry every time I sit whether someone can spot my panties, or to wonder whether my belly looks awful, hanging over the pants. But I know that some of you are excited now that the low-rise pants are back in style, championed by celebs such as Bella Hadid and Kendall Jenner. We have rounded up the best looks seen on Instagram feeds, so keep scrolling to discover out how to wear low-rise jeans this summer. Sure, our inspirational ideas will get you even more excited to hop on the trend, or will convince you should you a skeptical girl like me.
Oversized Low-rise Pants
For this look, the American-Palestinian top model Bella Hadid opted for a pink cropped top from Jacquemus and a pair of beige oversized low-rise pants. The look was sexy and feminine, going well with her natural hairstyle.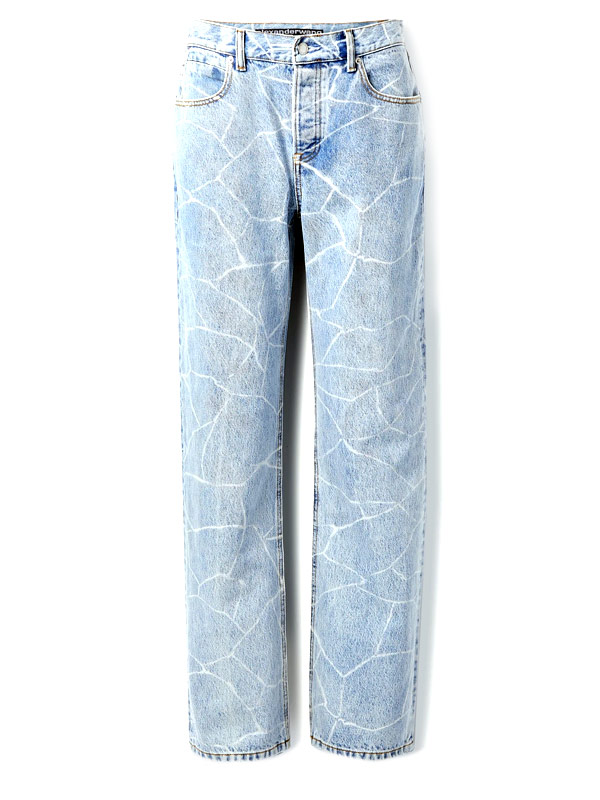 Printed low-rise boyfriend jeans, Alexander Wang

Low-rise Denim Jeans
Lately, the famous American actress Nicola Anne Peltz, who played the role of Tessa Yeager in the science fiction movie "Transformers: Age of Extinction", was spotted wearing light blue low-rise jeans with a black top. She accessorized her outfit with a blue hat and Aviator-style sunglasses.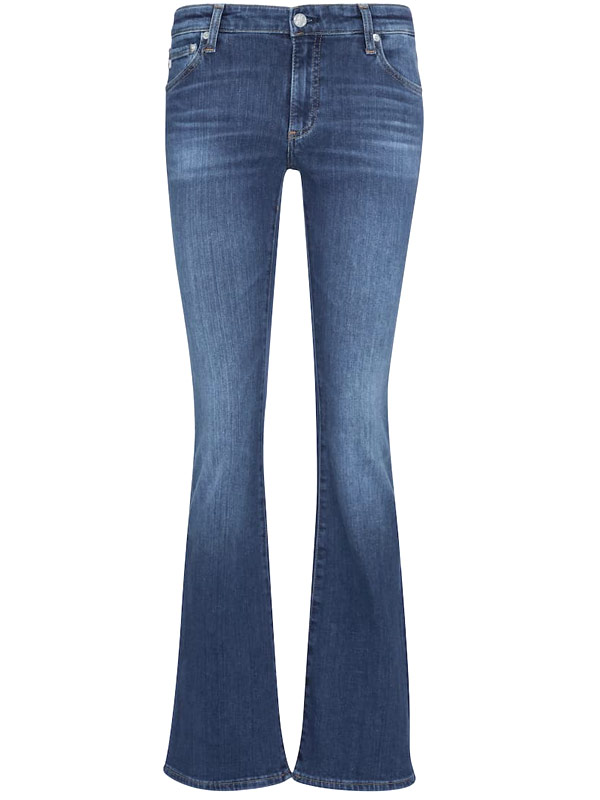 Low-rise bootcut jeans, AG Jeans

Low-rise Leather Pants
For this look while attending the Chrome Hearts party, the American model and reality TV star Kendall Jenner was styled by Dani Michelle. The edgy black on black look featured a crop-top with low-rise leather pants having flared legs. She paired them with a black handbag, accessories, and wavy hairstyle. Once again, Jenner proved that she is incredibly elegant and wears her outfits in a unique style.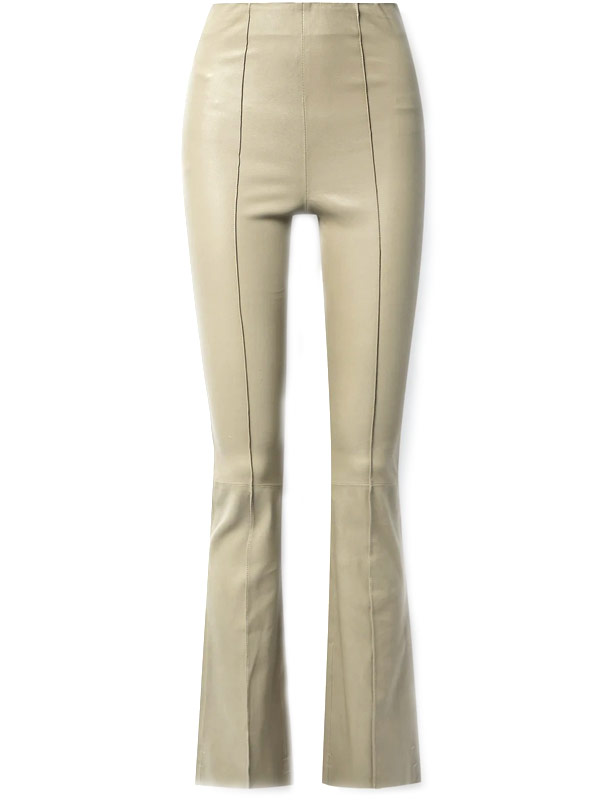 Leather flared pants, Remain Birger Christensen

Sure, old fashion trends can make a comeback, but they are hopped on by celebrities and fashion girls with a modern vibe. I know I will end up trying the low-rise pants! How about you?