Celebrities Are Going Green This Summer: Here are The 3 Looks We're Loving Right Now
Farah Fala
27-August-2021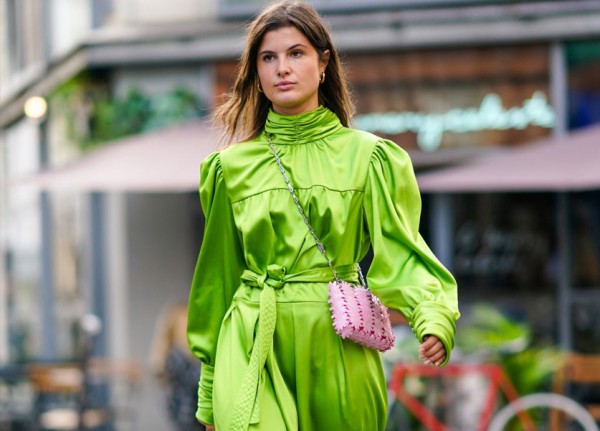 Green dresses are trending right now and our Instagram feed is filled with celebs rocking the trend. From nature-inspired seagrass shade to bright neon and soft emerald, our favorite influencers and A-listers are going green this summer. Also, mixing between light and bright green shades is the season's fashion statement. For some inspiration, we have rounded up the 3 green looks we're loving right now. Keep scrolling to discover them and shop our selection of green dresses in different shades.
Seagrass Green
How about this look for a yacht trip with an amazing Mediterranean sea view? Recently, top model and social media star Kendall Jenner opted for a seagrass green, maxi dress from Bottega Veneta's collection. Its design featured a V-shaped neckline with fringes inspired by the eighteenth century's fashion trends and soft towel-knit fabric.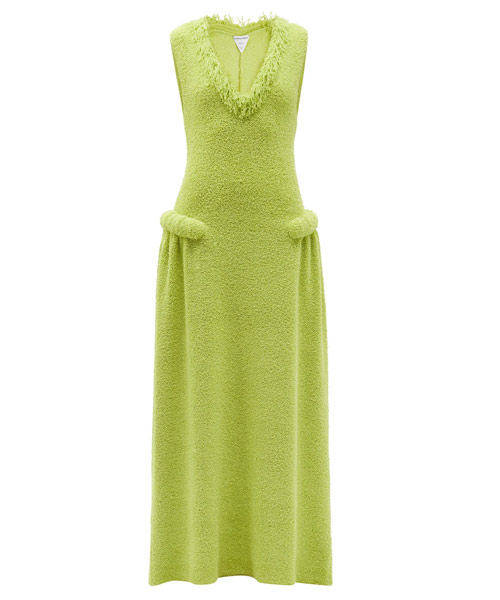 Fringed Neckline Terry Gown, Bottega Veneta

Neon Green
While shooting a video for Sephora, Jennifer Lopez wore a sexy neon green dress with a cutout detailing from David Koma. She accessorized it with diamond earrings from VRAI and went for a sleek hairstyle and fresh makeup look.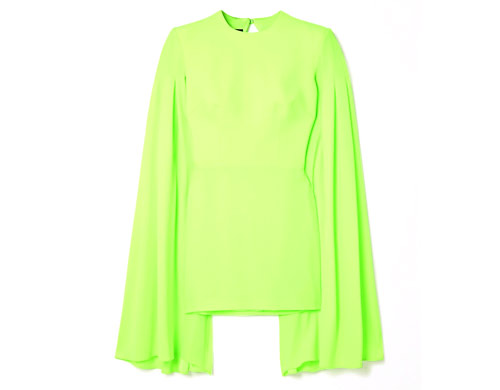 Tatum Cape-effect Open-back Neon Satin-crepe Mini Dress, Alex Perry

Emerald Green
For a gypsy-inspired look, you can opt for an off-shoulder ruffled maxi dress just like Emirati television star Mahira Abdel Aziz. The brunette beauty chose an emerald green dress from the Lebanese brand Rash by Rasha Khawly. She paired the dress with a colorful bag from FLTRD, a silk headscarf from Gucci, and flat flip-flops for comfy vibes. We love how her look was stylish and feminine.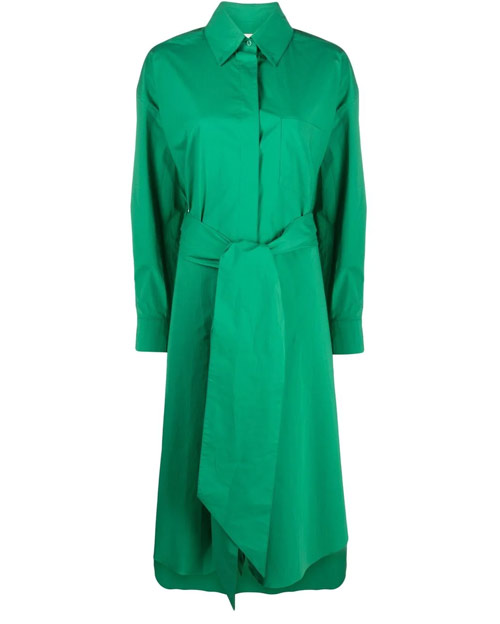 Tie-front Shirt Dress, Alexandre Vauthier

Mixing Green Shades
Recently, the Dubai-based influencer and businesswoman Rima Zahran wore a light green sleeveless dress with a green knit blazer of a darker shade. She paired her stylish outfit with layered necklaces, hoops earrings, rings, and green slip-on shoes to elevate the look. Her Aviator-style sunglasses added even more chicness to her look.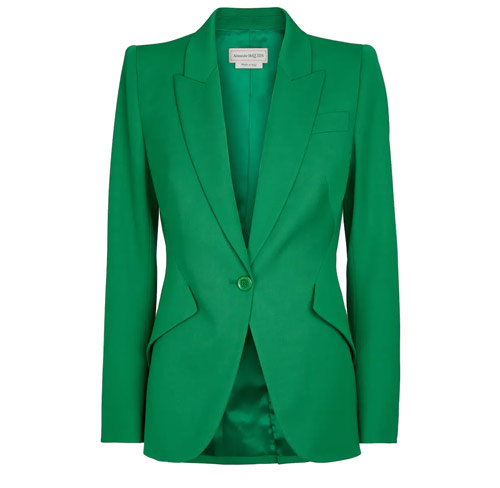 Virgin wool blazer, Alexander McQueen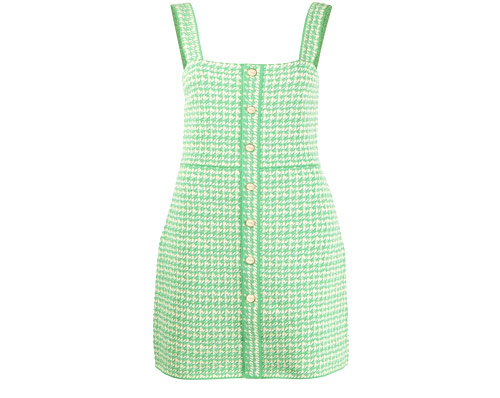 Lea Tweed Dress, Sandro