Saudi National Day: 5 Saudi Female Music Talents To Keep An Eye On
Christina Jaber
23-September-2021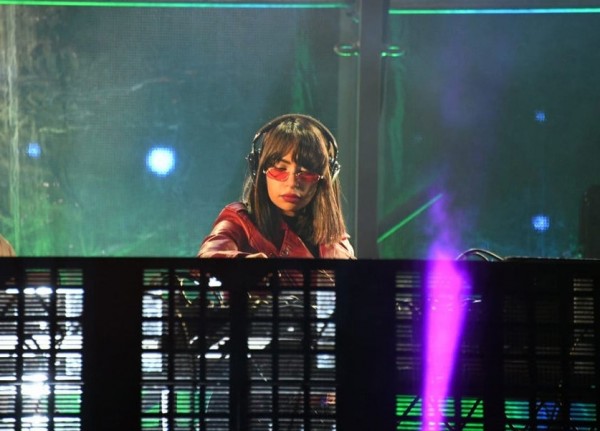 You'd be surprised of the hidden gems/talents you would find in the Kingdom of Saudi Arabia, especially when it comes to women.
Following the lifting of various bans, Saudi women gained more freedom and were able to express their feelings, talents and needs in the Kingdom, especially in arts and music when obstacles were crashed and good flow of emerging talents started popping up.
Private events turned public concerts and the passionate women of the Kingdom made it clear that they are able to crush any obstacle and to create amazing art and music.
On this National Saudi Day, we celebrate 5 Saudi female music talents we are keeping an eye on.
DJ Nouf Sufyani, known as Cosmicat
Meet Saudi Arabia's first female DJ ever. The 28-year-old Electronic music Dj & producer, also known as Cosmicat, was a dental student when it all started, back in 2014 when she was only 22 years old.
The "crazy cat lady", as she calls herself in her Instagram bio, was attending an industry conference in Dubai when she heard a song that changed her life. She was taken by music and five years later, she found herself performing to crowds all over the Middle East and became Saudi Arabia's first female DJ.
Jazz and blues singer Loulwa Al-Sharif
Talented and passionate are two words that best describe Loulwa Al-Sharif. The Jeddah-based artist has a passion for soul, blues and jazz and is the one chosen for many private concerts, to become later on the first Saudi female singer to be officially allowed by the General Entertainment of Authority to sing at public concerts.
First professional female pianist Abeer Balubaid
Abeer Balubaid knew it from the first day: She's into music and that's what she wants to do all her life. For that sake, she learnt how to play the piano herself and went on to make history as the first female pianist in the kingdom of Saudi Arabia. The architect and pianist was surrounded by a support system that broke all the stereotypes, because her parents encouraged her to play piano, especially her father, until she became the first female pianist in KSA.
Riyadh-born Los Angeles-based singer Tamtam
Tamtam sings to the world and she does it the right way. The US-based Saudi musician started her career in 2016 and became well known for her song "Gender Game," a memorable tune in which she addresses the challenges she and other Saudi women in her position face when they dare to share their face and voice with the world.
Saudi Soprano Opera Singer Sawsan Albahiti
And here we come to Saudi Arabia's first Soprano singer. She has a powerful voice that stunned Saudi people during the 89th Saudi National day, when she sang the Saudi national anthem in her operatic voice. After 11 years of hard work in opera, she can sing with ease in Italian, French, German and English.