Dior Spring/Summer 2022 Collection: 4 Things You Need To Know
Sabrina Pons - Madame Figaro
29-September-2021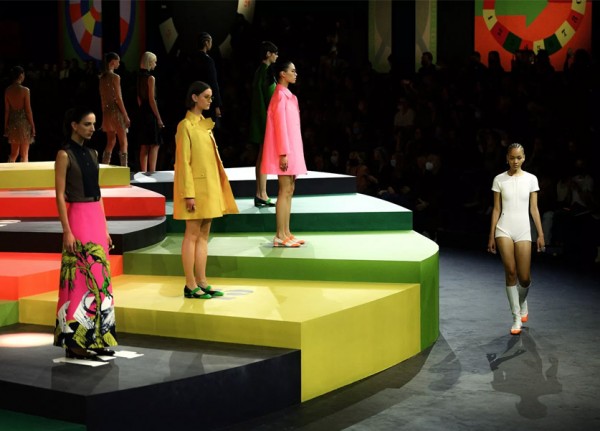 Paris Fashion Week in real life is finally back with the Spring-Summer 2022 ready-to-wear collections, and everyone missed that. With the "back-to-reality" situation, Maria Grazia Chiuri decided to give a nod to the sixties fashion in Dior's SS22 collection, one of the most anticipated shows of Paris Fashion Week. '60s? Disco balls? Chaos? Electro music? It was all that and more, so keep reading to discover this playful and fun collection. Girls just wanna have fun, right?
The scene
Fashion wants to play. In the Tuileries gardens in Paris, a giant board game serves as scenography and backdrop for the new spring-summer collection of the French luxury house. It is inspired by Il Gioco del Nonsense, a colorful work created in 1965 by the Italian artist Anna Paparatti. By entrusting this figure of the artistic scene of the 1960s with the scenography of the ready-to-wear Dior spring-summer 2022 fashion show, Maria Grazia Chiuri stayed faithful to her habits of honoring a feminist designer. And in this post-pandemic life, the creative director intends to question the "new world" through the prism of this game which includes 63 boxes and a few traps before reaching the end.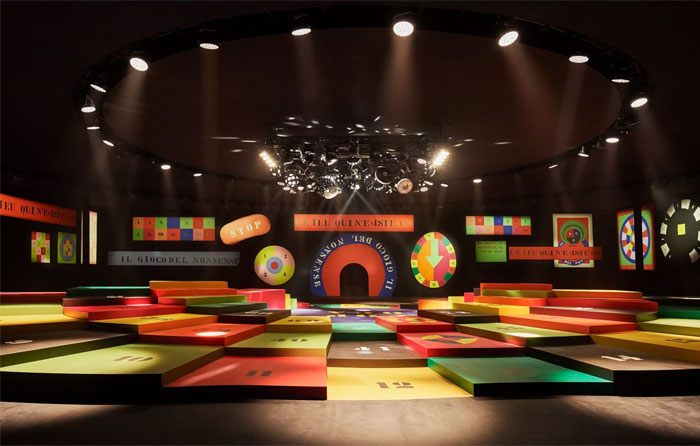 The looks
The retro vibe is definitely there in the models' looks in pinafore dresses and square-toe flat boots. Marc Bohan was cited as inspiration, Dior's Creative Director through the '60s, '70s, and '80s, and more specifically, the inspiration came from the 'Slim-Line' collection he made for the house in 1961.
The collection takes us to the early '60s, a time when the miniskirt and bold colors ruled. This period, synonymous with great changes in the feminine wardrobe, is today imprinted on the Dior runway through a punchy wardrobe. The creative director, famous for modernizing the Dior aesthetic, served us coats and miniskirts in pop colors (bold orange, lime green, bright pink, lemon yellow ...), go-go dancer gold-fringed mini-dresses, and modernized Mary Janes. There were also some gladiator lace-ups, tailored skirt suits, 3D embroidered designs, and sporty fabrics like nylon and scuba. In short, a fun and playful wardrobe for post-pandemic life.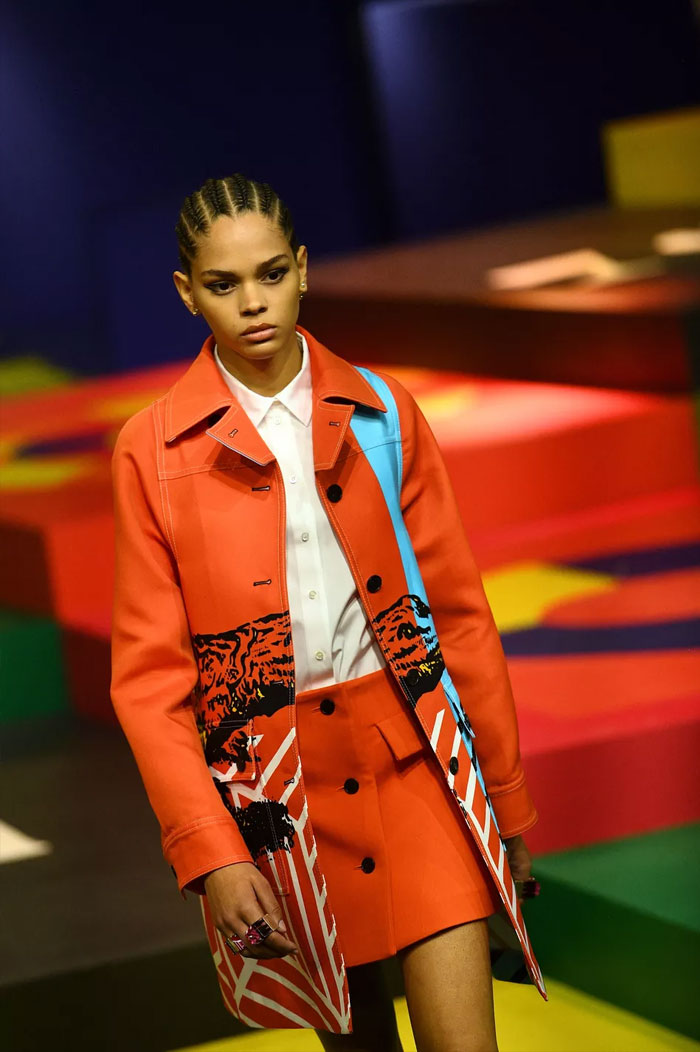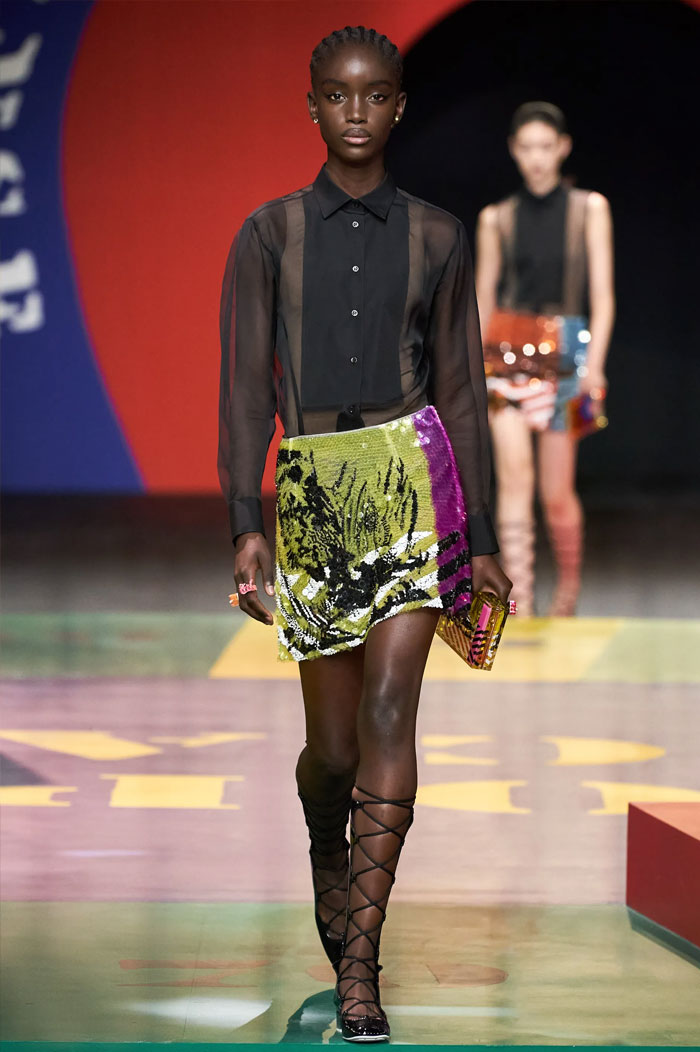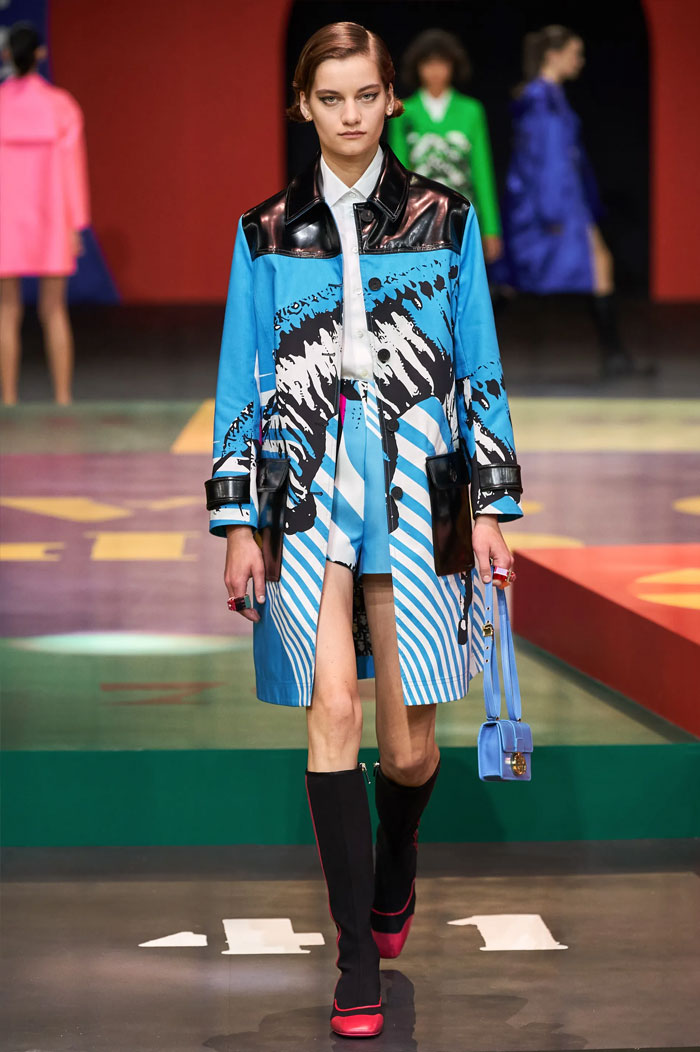 The beauty looks
This comes under one title: The iconic Dior bold eyeliner and the short edgy hair. Eyeliners came double in this collection, just like the previous collections but with a twist. When it came to hairstyle, Maria Grazia Chiuiri decided to leave the hair sleek and natural sometimes, embraced the curls other times and showed some love for the full braided-head. Again, the designer is giving us the idea of the woman who's in the sixties, free and simple.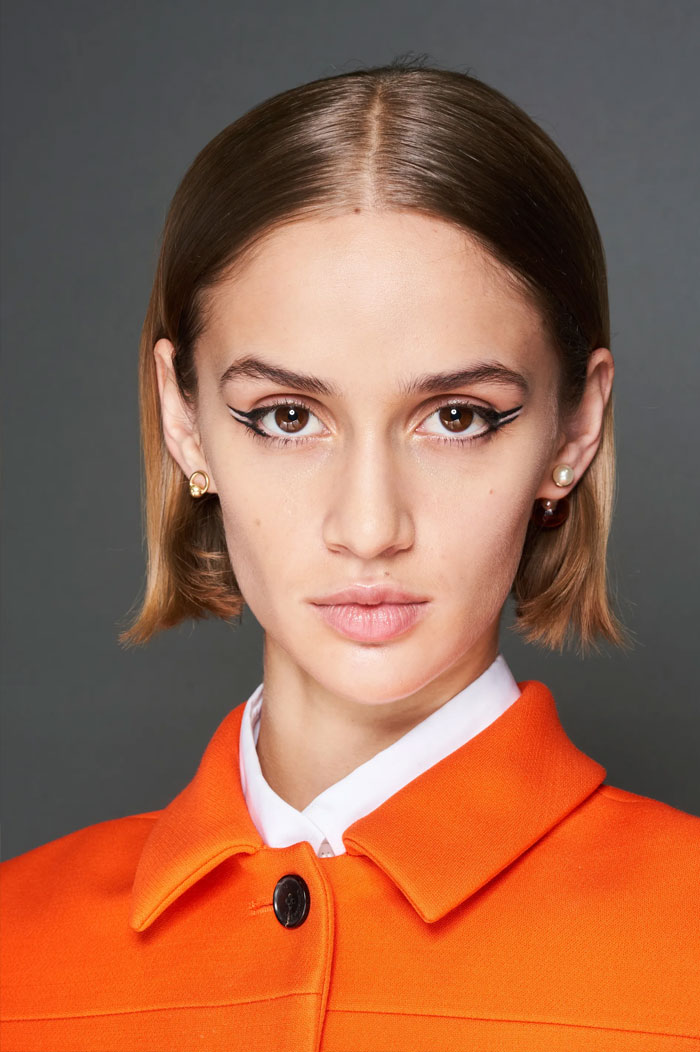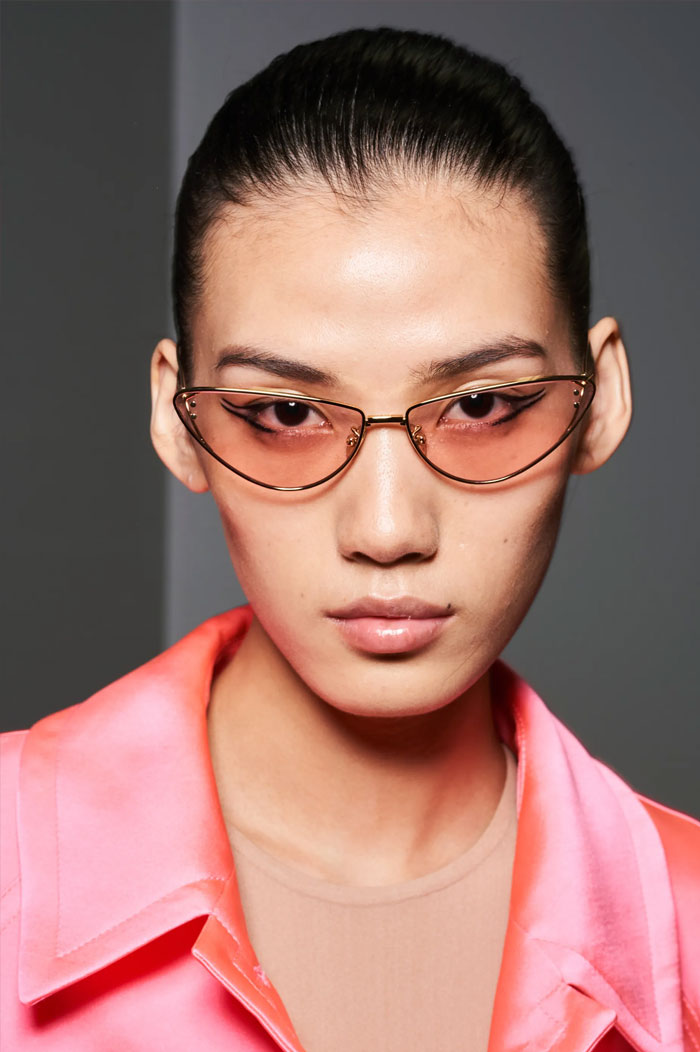 The accessories
Flats were everywhere, from cross-laced sandals, to Mary Janes and lug-sole boots. Chiuri seems to be telling us that in this new post-pandemic fashion game, it's all about the aesthetic shift from a conquering woman in high heels to a free and rebellious silhouette.