The Finest Female Pastry Chefs in The Middle East
Christina Jaber
30-September-2021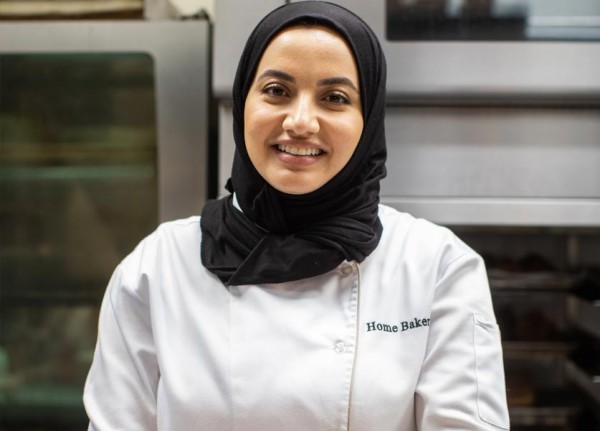 Women in the Middle East can't stop surprising the whole world and breaking every stereotype out there. And today, we meet 5 of the finest Arab female pastry chefs who will make you crave that cake you saw on their Instagram feeds so bad! So keep scrolling to satisfy your sweet tooth.
Sahar Parham (UAE)
Chef Sahar Parham Al Awadhi is known for being the first female chef to work at the iconic Burj Al Arab, which she joined in 2016. Sahar studied Communications and Design Management and took a role in PR and marketing until she felt the urge to transform the passion she has for pastry and art altogether into a real career path, and that's when everything changed. You can't step to her Instagram account and not want to taste each and every dish.
Molly Majdalani (Lebanon)
Owner and founder of Molly The Cake Studio, Molly Majdalani is the Lebanese talented baker you want to keep an eye on. Talented and passionate about bakeries and cakes, the self-taught cake designer began making cakes from her own kitchen 12 years ago where she made cakes for her family and friends at first. Soon she was receiving her fist orders, so it was time to go professional. After many trainings broad, including one at the famous Peggy Porschen in London, Molly opened her pastry shop and atelier in Lebanon two years ago. Her mission? Spread happiness through the sweet language of cake, and her signature? Her pretty floral details and confectionary.
Najla Shamiri (KSA)
Chef Najla graduated from The International Culinary School at The Art Institute of Pittsburgh, with a degree in culinary arts. Once she went back to Jeddah, she started baking and doing consulting from home, with a focus on pastry and dessert. The Saudi chef co-founded Knead Bakery in Jeddah and is the Head Chef there since 2018, and is now working as a private culinary consultant. So Chef Najla is not just the pastry chef of your dreams but is also a Menu and Recipe Developer, food consultant and nutritionist, so if you love desserts but still on a diet, her healthy desserts will satisfy your sweet tooth but won't break your diet plan.
Hind Al Mulla (UAE)
If you've ever visited Dubai and had an amazing dessert at the fancy Home Bakery and you want to know who's behind the dreamy taste, then you're at the right address. Hind Al Mulla, the Emirati chef behind the famous Home Bakery in Dubai, creates magic. Her passion for cooking started at a young age, and the concept of Home Bakery began in her home kitchen in 2011, before expanding to an actual café in 2014.
Ghina Seddik (Lebanon)
Ghina Seddik is the self-taught baker who will make you love healthy treats. As a nutritionist who struggled with weight during her teenage years, the young Lebanese woman changed her lifestyle and started developing healthy yet delicious and easy recipes in 2018. Friends soon started asking her to make them some of her healthy treats, and there you go Ghina's Bakings was born. Despite the difficult situation Lebanon has been going through for the last two years, Ghina's success is growing rapidly and her customers can't get enough of her bakings.