Here's what to watch on Netflix this October
Christina Jaber
1-October-2021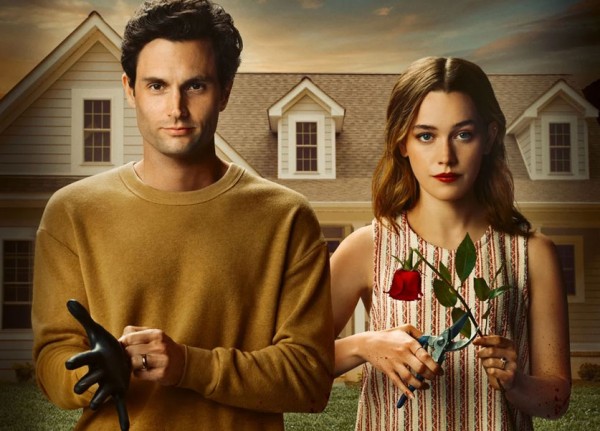 October is here and we can officially consider summer gone, so Netflix nights are definitely back.
I thought that I'd probably even cancel my subscription to Netflix after the pandemic-era and all the lockdowns, but it seems I just can't stop binge watching.
The season of series and movies is back, so all the new episodes you've been waiting fir are about to appear on your Netflix homepage.
To save the hassle and plan your nights well for the rest of the month, we have put the list you should follow with the dates of the newest seasons and movies.
You (season 3) - October 15
Two years after the second season dropped, You, the psychological thriller TV series will be officially back on the 15th of October. The series narrates the story of Joe who has homicidal tendencies and who went all the way to LA leaving his past behind, and that's where he leaves himself to a pastry chef called Love, who turns out to be very similar to him.
Like a Boss - October 22
Mel and Mia, the two main characters of this American comedy film, run a cosmetics company and face a financial crisis. can you imagine? Their strong bond and friendship is about to be tested big time, especially that both have different ideas about life and love. Don't know about you but October 22 is the it-night for me!
Frontiers of dreams and Fears - October 14
This could be the documentary that changes perspectives. It explores the lives of two different Palestinian girls, perfectly friends but who both live in refugee camps , one in Beirut and another in Betlehem. The documentary is both informative and very emotional, as it tells you the story though emotions. It will be out on the 14th of October.
Diana the musical - October 1
This is a broadway musical about Princess Diana. The Bio-musical about the late Princess of Wales stars Jeanna De Waal as Diana, Roe Hartrampf as Prince Charles and Judy Kaye as Queen Elizabeth. The dazzling and devastating life of the Princess takes center stage in the musical which was filmed before its official opening.
Convergence: Courage in a Crisis - October 12
This is the pandemic documentary we've all been waiting for. It's an epic collaboration that spans eight countries and 9 individual stories. If you really want to see things from a closer eye and want to feel the power in the face of a crisis, then this one's for you. It will be out on Netflix on October 12.