The best looks from Paris Fashion Week's runways
Christina Jaber
5-October-2021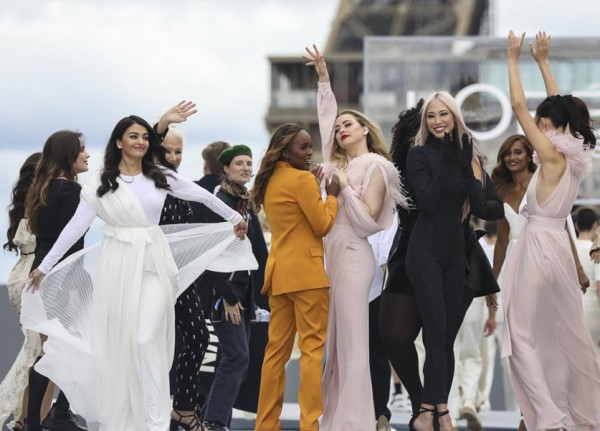 They say: Save the best for the last, and Paris Fashion Week has never disappointed us in this. It came the last after all the fun and bold we saw at New York, Milan, and London fashion weeks. This year, the runways as well as the Parisian streets were filled with fashion girls and influencers who apparently missed the in-person shows so much.
What's better to describe the scene than the streets of Paris filled with trends and fun? The runways! Yes Paris Fashion Week's runways were definitely our favorites, so keep scrolling and find the best looks we spotted.
Fun and ruffles at Giambattista Valli
When you say Giambattista Valli, you think of feminine and long gowns in pop colors. The house did not miss so much on its iconic details, yet we saw some sets, bra tops, ruffles, transparent textiles and more. We loved this high-waist midi layered skirt and ruffled bra top, both in baby pink screaming fresh and fun!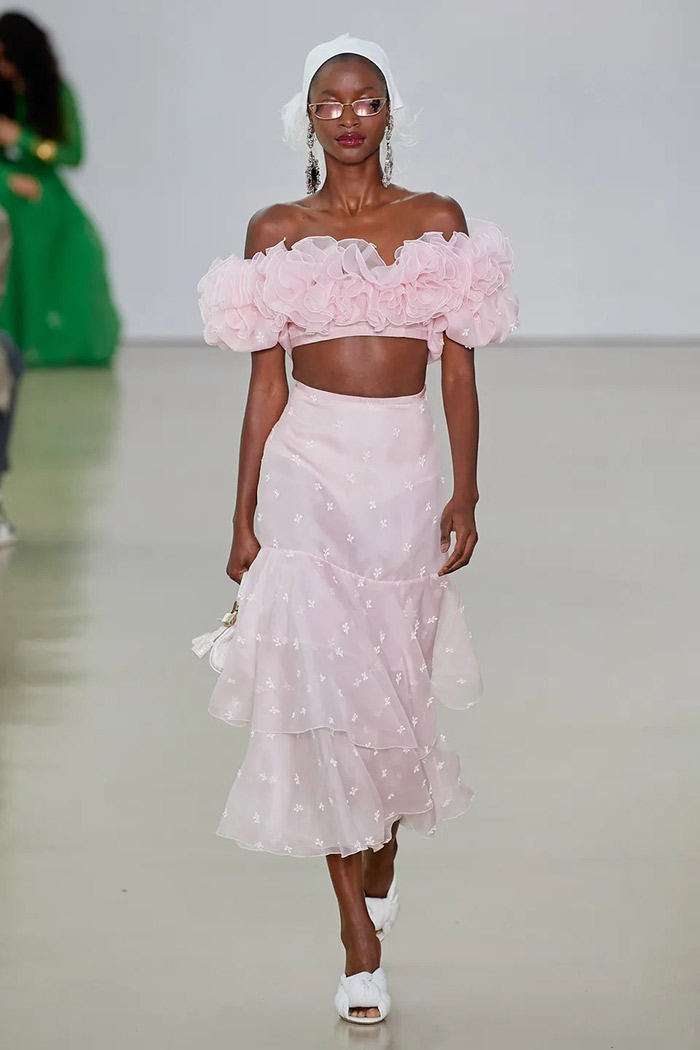 Denim couture at Maison Rabih Kayrouz
The Paris-based Lebanese designer surprised us with an all-denim look that definitely caught our attention. He reworked the denim by distilling his couture experience into this versatile and utilitarian fabric. The result? Loose pants with a mini dress over them and the timeless denim jacket.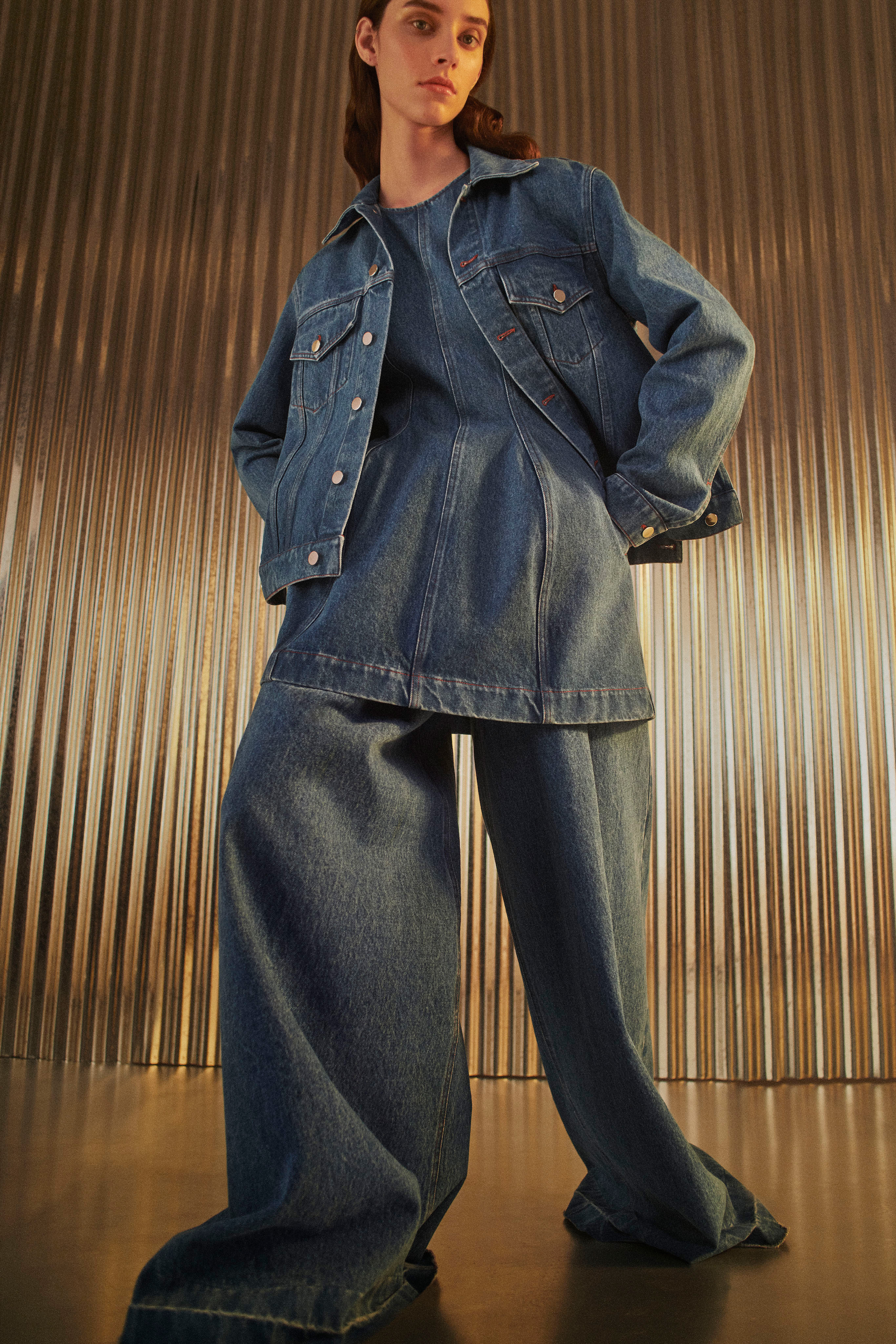 The flowers and volume at Lanvin
Lanvin's runway was a casual chic vibe we are never getting over. However, those big black and yellow flowers on white textile definitely made their way to our hearts: statement and unique.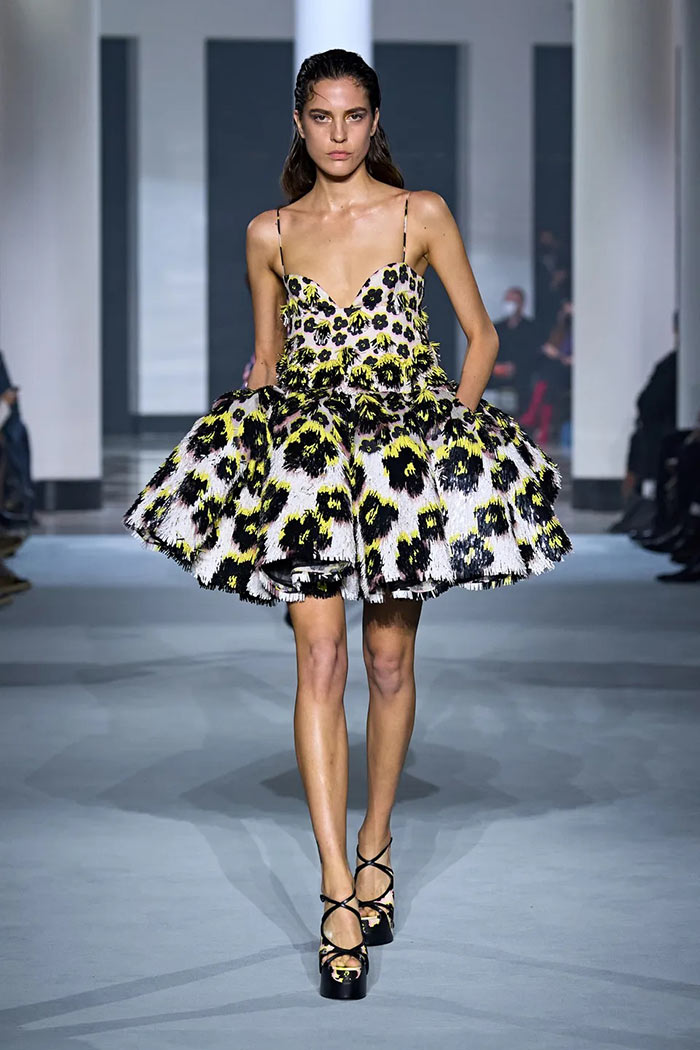 Power woman at Valentino
Yes we know you expected that big puffy-shouldered voluminous gown you always associated Valentino with, but our version of Valentino's woman in Spring/Summer 2022 is a whole different concept: Strong and empowered in a black bra top and black shorts topped with an ankle-length coat.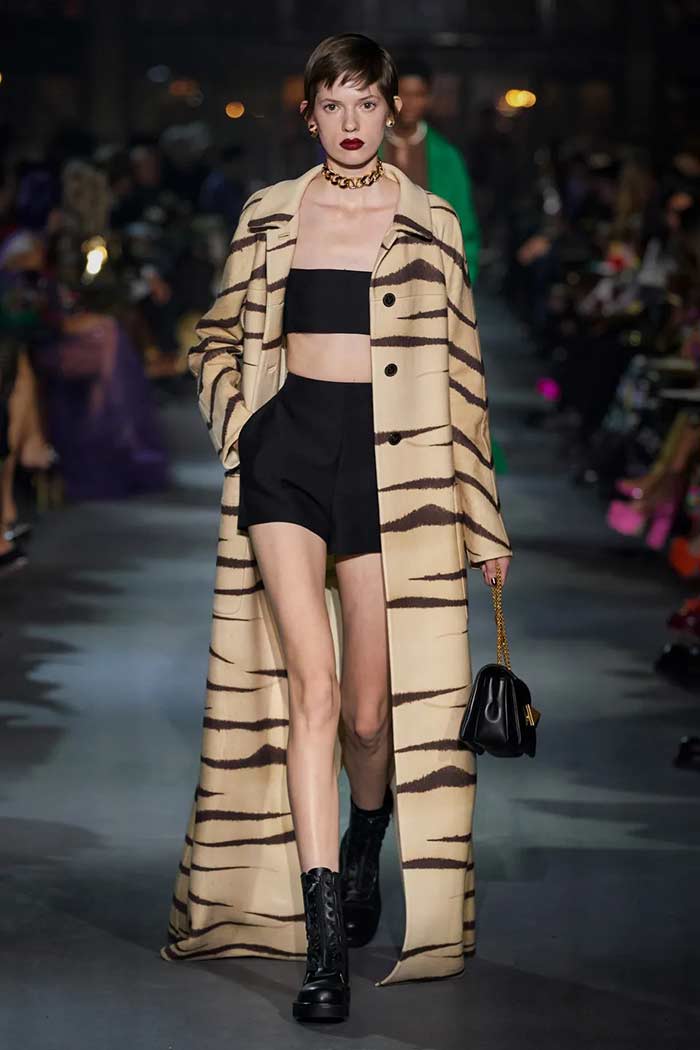 Art of jumpsuits at Isabel Marant
There's not one time that we saw Isabel Marant's shows that we didn't find the perfect jumpsuit. Despite all the utility mixed with pop colors and prints we spotted in the collection, we still picked our favorite take on a jumpsuit.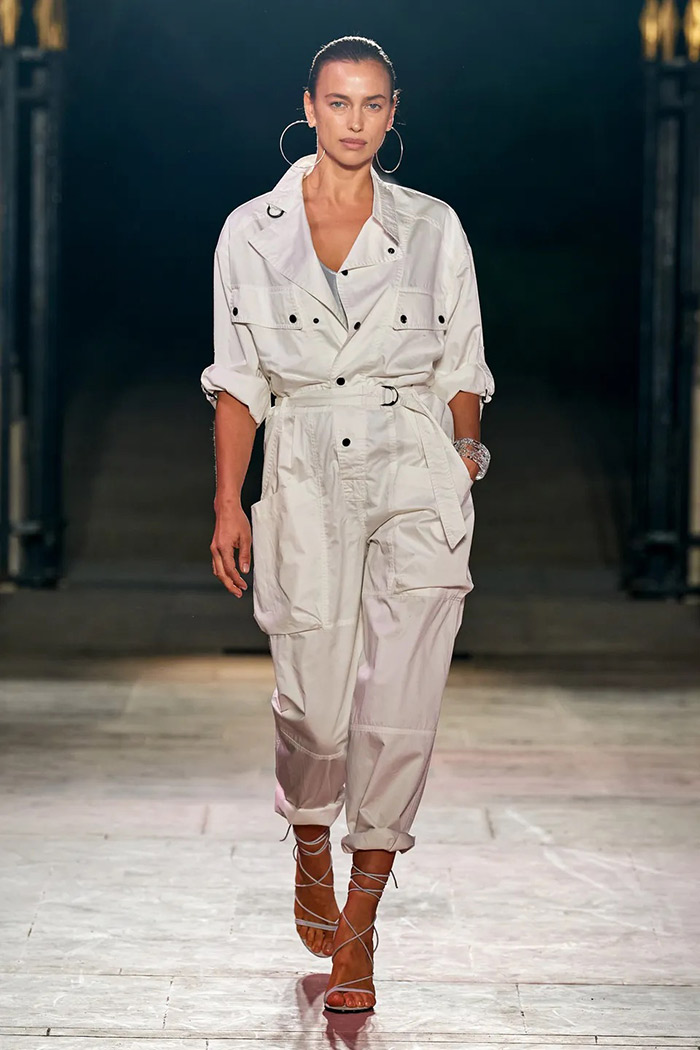 Bigger pockets at Hermès
The very fine craftsmanship and tailoring met with the house's iconics on Hermès' runway. We loved this look for its XXL pockets and very Hermès-y colors.
Kim Kardashian vibes at Balenciaga
Remember that Met Gala outfit Kim Kardashian wore and broke the Internet with? Well that vibe was all there at Balenciaga. Despite all the weirdness the French house might be reflecting, there's no time you can go wrong in a full black edgy look.