Mini skirts are the runway trend you don't want to miss this fall
Christina Jaber
2-November-2021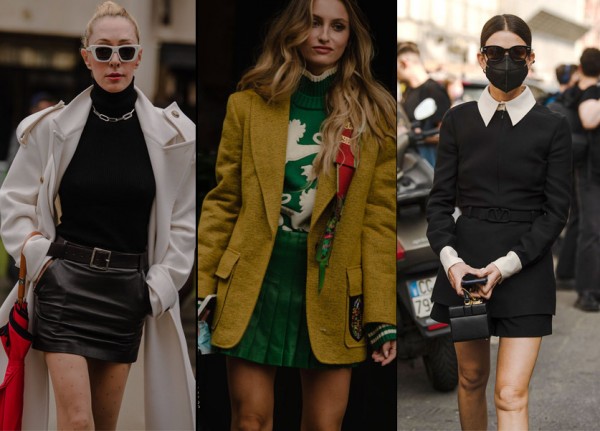 Remember that 90's tiny little skirt Paris Hilton wore every single day? Well it's back this Fall 2021, stronger than ever!
Back in history, the mini length skirt became famous and popular in the 60s and 70s, and it's attributed to the legendary English designer Mary Quant. However, designers today, are reviving the trend and are creating some really "out-of-this-world" looks that we are dying to copy this winter.
Discover the mini skirt on the Fall 2021 runways and start creating some looks in your head.
At Miu Miu
It came with a girly/fun vibe at Miu Miu as we saw it in colors and in different textiles, but with bow details in some designs and with a thin belt in others.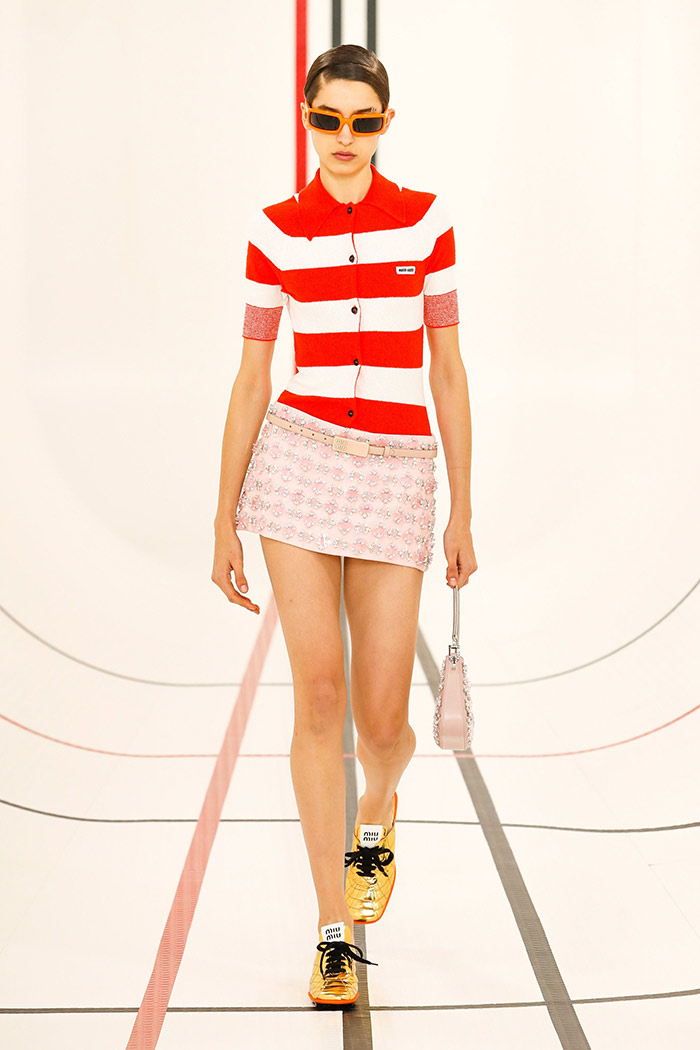 At Saint Laurent
At Saint Laurent, the mini skirt was a mix of elegance and fun, because while it had statement fur on the side, it came in toned-down colors.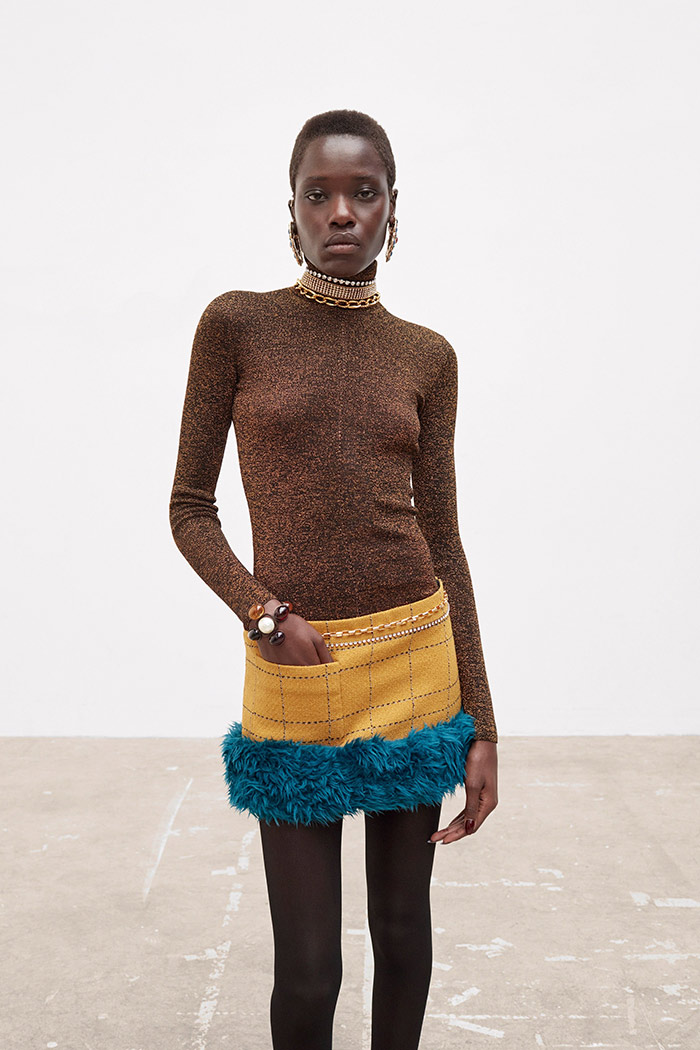 At Schiaparelli
The mood was more of a femme fatale at Schiaparelli, as the mini skirt came high-waist and teamed with a big corset belt and over-the-knee black boots.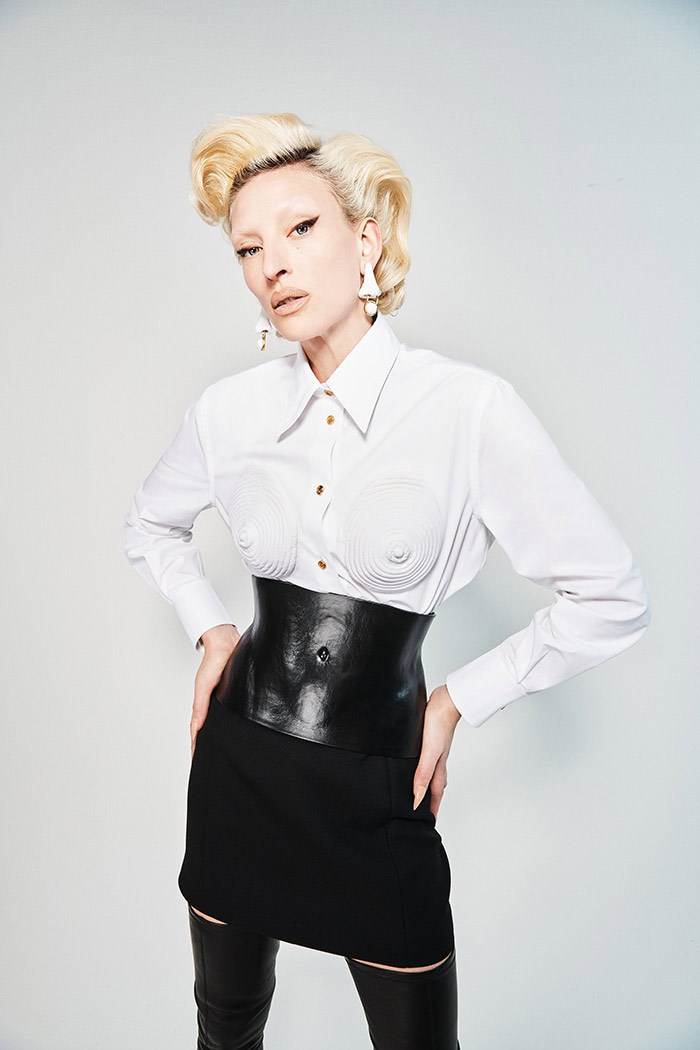 At Valentino
The mini skirt had more of a playful style at Valentino. While metallics were a thing, the mini skirt mingled in the trend without making us feel like it's overdone.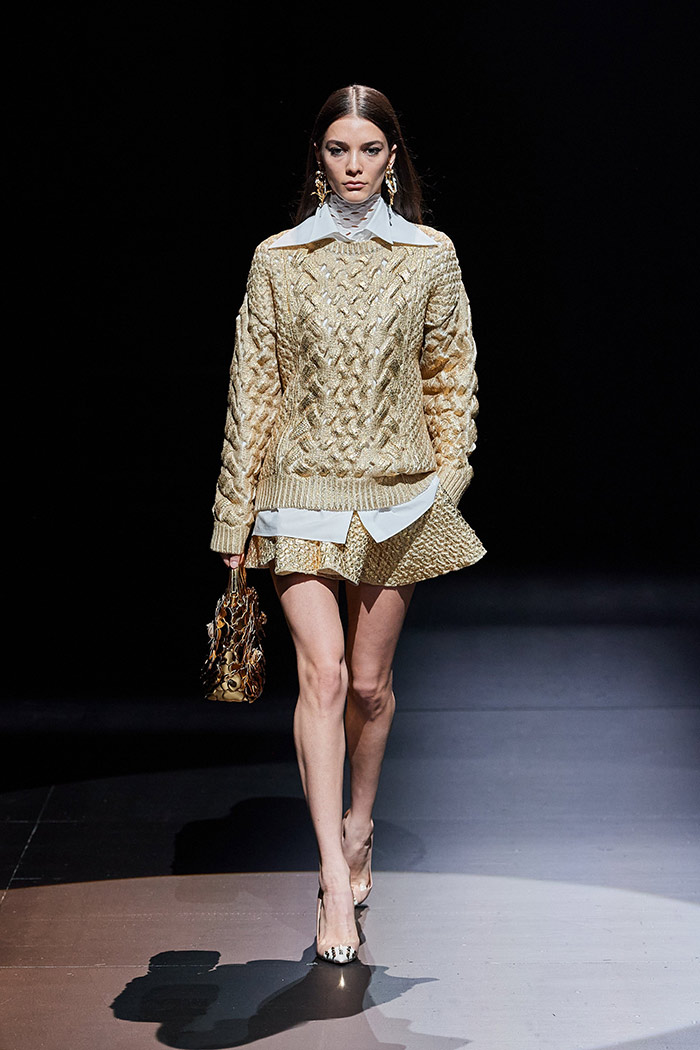 At Balenciaga
This one is to the lovers of denim. You can't call the denim skirt a trend because it's basically a basic in every woman's wardrobe.This fall Balenciaga has revisited this classic staple in a casual and modern way.