6 Times Maya Diab Proved She's Really Funny
Christina Jaber
10-November-2021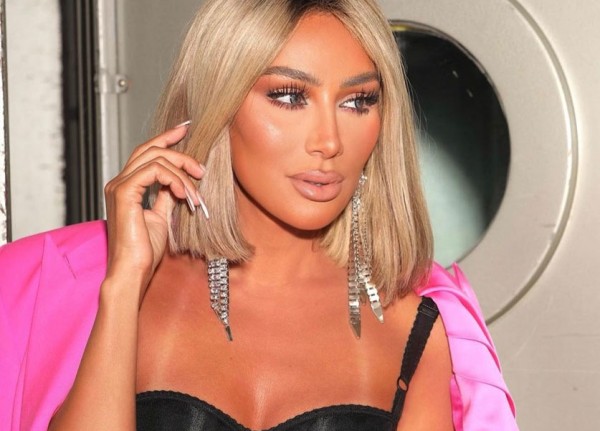 Talented Lebanese Pop star Maya Diab turns 41 today and we can't but celebrate the fun and bold vibes she's always blessing us with.
Cool mom, successful singer, fashion muse, and a fierce woman with a funny soul. Maya Diab is all this and more, because the singer who collaborated with big names and made a singing career despite all the criticism she faced on the way, is nothing but a bombshell of power and strength.
We are among Maya's biggest fans and followers on social media, and if you are too, you'd know how funny she is, so we are celebrating this joyful spirit she has with 6 time she proved she's the funniest out there.
The Lip Inflammation Prank
After this video, you might start calling Maya Diab the new Prank Queen. She pushed up upper lip up and fixed it under her nose with super glue and pranked her dermatologist.
The XXL red hat
We all remember the huge red hat that made a fuss on the Internet, the one Maya wore at Al GounaInternational Film Festival this year. Well, the hat went viral to an extent that the Egyptian actor Mostafa Baseet tweeted a picture of himself wearing a look-alike hat saying "I did it before you Maya". With her funny spirit, she retweeted with a little caption: "Oh Sure, You lead and I follow".
The Huge Shoes
Maya is well-known for her bold style and out-of-this-world fashion choices. When she posted a photo pf herself wearing a black outfit with huge and bold black shows, Lebanese comedian Naiim Halaweh tweeted her picture while making fun of the shoe. She replied with a tweet expressing her love for Naiim's humor.
The Flour Prank
Maya Diab's daughter is as fun and prank lover as her mom. Right when the young girl decided to prank her mother with the flour prank, things turned around and she got pranked instead.
The Funny Dance
It's obvious that the Lebanese singer and performer spreads joy wherever she is, especially with this funny and "out of rhythm" dance she was doing.
X-plore with Super Maya
The video announcement for her performing spisodeon Shahid VIP "X-plore with Super Maya" was nothing but a freaky but funny intro, as the "Ahlan wa Sahlan" singer was not afraid to make fun of herself with her Super alter ego.