Kim Kardashian Thanks Kanye As She Picks Up People's Choice Awards
Christina Jaber
8-December-2021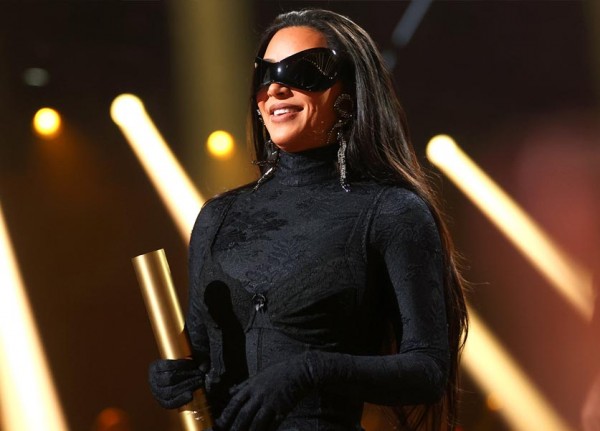 Photos: NBC
It's the Double Ks that count for us and we're still hanging there especially after Kim Kardashian's speech at the People's Choice Awards.
Kim Kardashian was honored with the Fashion icon award at the 2021 People's Choice Awards, since the entrepreneur and fashion mogul has been delivering some real fashion moments for years now.
The Keeping Up With The Kardashians star made a big shoutout to her ex-husband Kanye West in her speech, thanking him for introducing her to the Fashion World.
"Thank you to Zac Posen who dressed me and to so many amazing designers like Ricardo and Oliver, that really believed in me, and well probably were like talked into it by getting a call from Kanye, so thank you o Kanye, even, for really introducing me to the Fashion world".
Well, the fashion and beauty entrepreneur filed divorce from the rapper in February but the pair is clearly on good terms and we are totally loving it.
The SKIMS founder , who was awarded Fashion icon by a fashion icon herself Tracee Ellis, wore an all black look from Balenciaga, which consisted of a catsuit under a mini dress with tights and pointed heels. Yes! We also noticed the thick black sunglasses that only Kim the diva can make statement with.