Cristiano Ronaldo Announces Death of his Son
Rita khoueiry
19-April-2022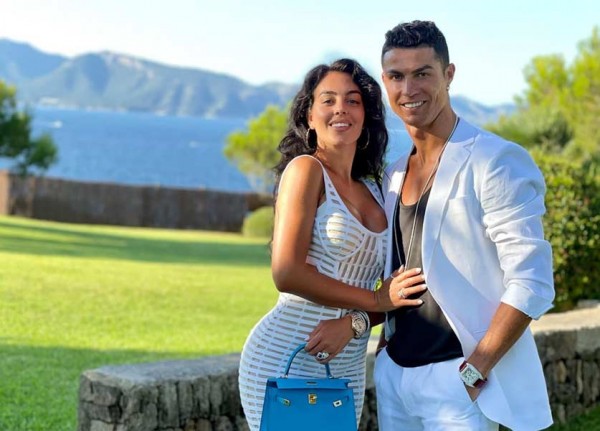 Along with his long-term partner Georgina Rodríguez, the Manchester United star published on Monday a letter on social media announcing the death of one of his newborn twin babies.
What happened to their newborn son?
Last October, the Portuguese star shared happy news that they were expecting twins, having already 4 children. The couple was impatiently waiting for the arrival of their fraternal twins; however, they were devastated at losing their baby boy during childbirth. "It is with our deepest sadness that we have to announce that our baby boy has passed away," wrote Cristiano Ronaldo in his statement. He also declared that "it is the greatest pain that any parents can feel".
The football superstar did not mention the reason behind the death of his baby son, and he asked for privacy "at this very difficult time".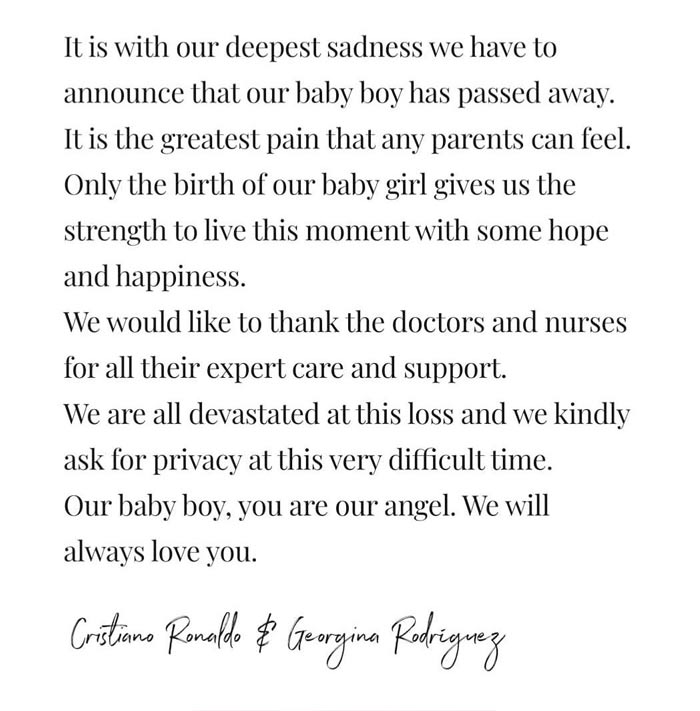 How is the couple dealing with their tragic loss?
"Only the birth of our baby girl gives us the strength to live this moment with some hope and happiness," the statement said. The couple ended their letter with a little message to their son "Our baby boy, you are an angel. We will always love you."