Tony Ward Bridal Collection 2023
Would You "Dance With Me?"
Rita Khoueiry
27-April-2022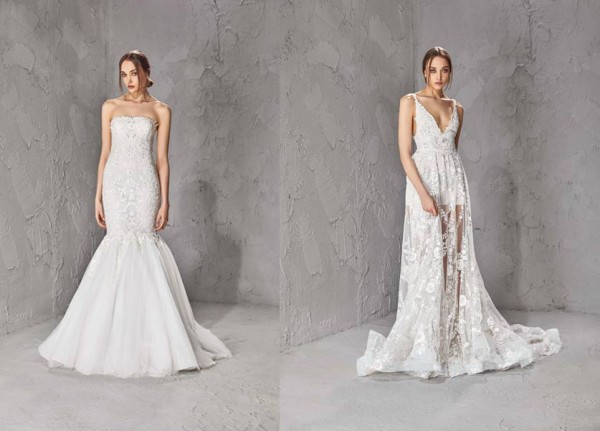 Lebanese-Italian fashion designer Tony Ward has never failed to impress us with his unapologetic attention to detail. With his Dance With Me bridal collection, we're now sure that Ward's bridal and couture lines are out of this world. As its name indicates, this bridal 2023 collection is inspired from the musical world; all gowns have been named after musical instruments (Violin, Maracas, Piccolo, etc.).
Each piece has been inspired, created, and sewed on the sound of music, leaving us mesmerized by what he can do with his passion. The designer's high attention to detail through laces, taffeta, along with hand-made embellishments and fabric, meets the love for symphony and melodies. Between off-the-shoulder and strapless neckline bridal dresses, falls a synchronized orchestra, letting us dream about the long-awaited magical day.
Everything this exquisite collection is asking for is to close your eyes, feel the rhythm, and move with the beat. Tony Ward's familiarity with couture designs is poignant; each gown is designed with passion, leaving a romantic and harmonious ambiance with the overly-worked details. From ball-gown cut to mermaid ones, all tastes are satisfied for an unforgettable and special night. With the musical world presented in this bridal collection, the question remains: would you Dance With Me?